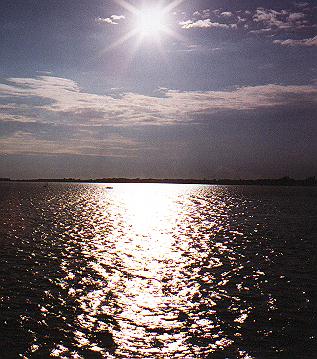 ---
TRANSPORT SYSTEMS IN THE ISLE OF WIGHT
---
9 THE FUTURE
Apart from the proposal to extend the railway to Ventnor, there have also been discussions about the benefits of introducing some form of light rail system on the route of the old railway lines. Whilst this is unlikely to be currently financially viable, it may be necessary to consider proposals like this much more seriously in the future if there is to be major increases in the number of visitors as some would like. The alternative will be to improve the roads, which might well defeat the object to retain the rural nature of the area.
The privatisation of the rail line from Ryde to Shanklin initially gave rise to concerns that a private operator will only operate a minimal service, and sever the connection at Smallbrook to the Isle of Wight Steam Railway. However, there are now suggestions that far from reducing the service, there might be an integration of the steam railway into the line to Ryde!
10 CONCLUSION
The Isle of Wight has one of the most diverse range of transport modes in such a small area of the United Kingdom. The range is from the most high technological and fast, to the slow, simple and traditional. It is totally in keeping with the unique nature of the Island.
11 FEEDBACK
Please let me have your comments on this site and any corrections of fact.
Click here to send your Comments
These links will take you to related sites: