SERVICES FOR VICTIMS OF
DOMESTIC VIOLENCE AND SEXUAL ASSAULT
12490 Marshall Street
Crown Point, Indiana 46307-4856
24 Hour Crisis Line (219) 662-7061 or 1-800-254-1286
Administrative (219) 662-7066
Fax (219) 662-7041
E-mail: lbaechle@samc.fsoc.com
Mirrored in the UK by
IRELingus - new Irish poetry
This site is closing on 19th May 2000 so please bookmark the IRELingus site above to continue visiting the St.Jude House page
Our Mission
St. Jude House is a safe emergency shelter and provider of services for victims of domestic violence and their dependent children. We provide housing, counseling and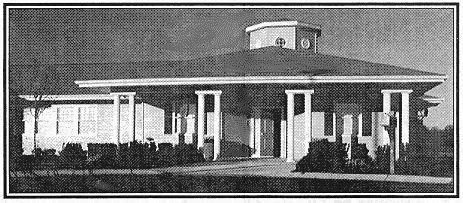 compassionate assistance. Through educational programs we work to teach others to recognize the cycle of domestic violence, to empower them to break that cycle and to offer support and follow-up. In the spirit of the Franciscan Sisters of Chicago, we at St. Jude House are committed to offering love and hope in a healing and caring environment to each person that seeks shelter and/or services regardless of creed, gender, race or national origin.
Services Provided
24-hour crisis line for support, information and referral (219) 662-7061 or 1(800) 254-1286. TTY assistance for the hearing impaired is also available by calling the above numbers.
Safe emergency, temporary shelter for victims of domestic violence and/or sexual assault and their dependent children -assistance in pursuing a violence-free life.
Residential or non-residential one-on-one counseling and support groups for adult victims of domestic violence, sexual assault or incest survivors.
Residential or non-residential one-on-one counseling and support groups for children living in violent homes, child survivors of incest, victims of dating violence/sexual assault.
24-hour rape response team and sexual assault survivor support advocacy.
Legal advocacy for assistance in filing battery complaints, protective orders, support during court hearings, and attorney referrals.
Community education on domestic violence; sexual assault; dating violence; good touch/bad touch; non-violent discipline techniques; conflict resolutions--available to community groups, service providers, schools, and churches.
Volunteer program utilizing volunteers in all aspects of service delivery.
More About St. Jude House:

Important Information About Abuse

Upcoming Events

April is Child Abuse and Neglect Awareness
and
Sexual Assault Awareness Month

May 19
Elder Abuse Conference
This site sponsored by LakeNET, the information connection for Lake County, Indiana.
---
© 1999 - Last Updated: Tuesday, April 20, 1999
Contact information for TheTimesOnline.com.