IMAGES of ROUTE 66
Taken by Jacky & Mike Smith in 2001
The State of California

Needles
Old railroad town, founded 1883. First town after crossing the Colorado River.
There wasn't much of interest left in the town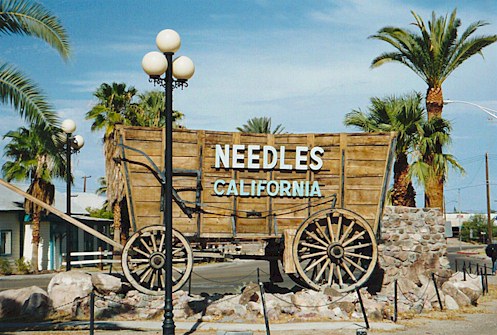 Tableau at the entrance to the town, opposite the Palms Motel.
---
Rialto
Although incorporated as a separate city, Rialto, established in 1887, is part of
a massive tract of urbanisation, stretching from San Bernardino to Los Angles
Route 66 through Rialto is a busy main road, and is still designated Route 66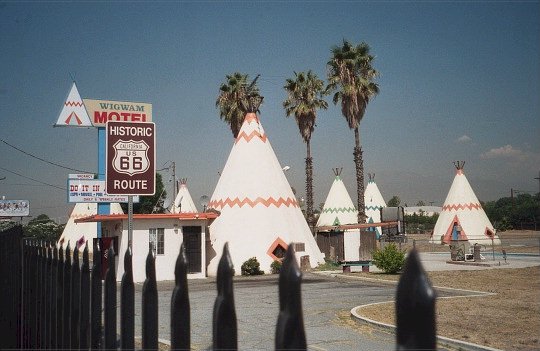 Historical concrete wigwam motel at Rialto
Link to the wigwam motel web site
.
---
Santa Monica
Although Route 66 is described as finishing at Los Angeles,
it actually terminates in Santa Monica, a seaside suburb of LA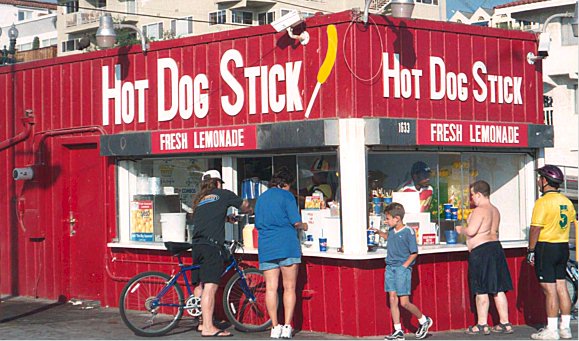 Famous hot dog stand at Santa Monica beach
We were told that it had been included in several films shot around the beach and pier area.
.
.
Thank you for joining us on our journey of 2,400 miles along Route 66.
ALL PHOTOGRAPHS COPYRIGHT JACKY & MIKE SMITH, © 2001. NONE TO BE REPRODUCED ELSEWHERE WITHOUT PERMISSION