[Note that different computer browsers and also screen shape may show
discrepancies in colour, spacing, tiling, with frame/image displacements, etc.]
Make sure you use address: www.nhbeyondduality.org.uk and not
www.users.globalnet.co.uk/~noelh. The latter, old one, does not always update.




RECOMMENDED PRIOR READING

Scientists have recognised some of the limitations of experimental procedures that are utilised for determining (and thus explaining) truth. This will become an ever-increasing problem. Some reassurance can be obtained from the fact that if we project into our more advanced future, or probabilities, we will see that the mind and consciousness alone are capable of understanding and acquiring all knowledge. In other words, a more evolved civilisation no longer utilises scientific methodology as we know it. However, such an achievement would have to be attained on a slow gradient. Nevertheless these partial abilities already exist and vary greatly amongst individuals. One of the principal components of this ability is intuition; a trait very much neglected and suppressed on this planet. When fully functional it is capable of ascertaining truth without structural context. It is also capable potentially of accessing cellular information that will be found to contain vast data storage, which includes man's true origins.

As stated, these abilities are present today to some degree but with huge variations. Unfortunately, statistically, the more education one receives (as per our educational system) the more dependent the mind becomes on knowing through the physical senses (with the drawback of the accompanying illusions), and having to obtain facts via the scientific method and applying only linear 3D logic. Academics become very upset when they see people claiming knowledge without scientific proof (upon which they have developed a dependence).

We desperately need to recognise that all forms of education on this planet, available through schooling and the media, are subtly developing minds which are over-structuralised (programmed) and context-dependent (fruitlessly using existing information in endeavouring to understand something new).

Today, in addition to knowledge through scientific method we need to accept, gradually, other ways of obtaining certainty of truth. Significant support to this certainty can be obtained from accumulation of information on a subject in question which contains consistency of data and in which some of the material is provable or of obvious truth. Thus, far-fetched items within this body of information are backed up by the consistent context to which they are related. We must also not forget the 'tests of truth' in physics which can lend validation to a particular theory.

The conclusion is that it is possible to know truth to a probable or high degree of certainty, with the advantage of not being totally dependent on scientific methodology, thus enabling ideas to be considered that may be thousands of years ahead of what science is capable of demonstrating at this time. One only has to put two and two together here to realise scientific methodology is being misused, resulting in setting massive limits to human progress (The Deception of Scientific Progress). We might remind the reader that modern science embraces not even the tip of the 'iceberg'; one would have to say, the skin of the tip. Current inadequate scientific instruments plus a lack in the finer spectrum of perception and thought, prevent a recognition of a huge range of energies, rendering them left undetected (The Two Hidden Stumbling Blocks Inherent Within Current Science).

Most of the articles on this website each contribute only a part of a whole paradigm, and therefore sufficient reading is required for a thorough understanding or explanation.
GENERAL ARTICLES

THE SYMBIOSIS OF KNOWLEDGE AND EVOLUTION (1998)

BELIEVING IS SEEING (1999)

HOMO SAPIENS: THE LOGICAL SPECIES (2000)

THE REAL REASON WHY WOMEN HAVE BEEN OPPRESSED (2001)

THE FUNDAMENTAL DILEMMA (2003)

FOUR HUMAN RESPONSES TO PLANETARY CHAOS (2004)

A TRUE ACCOUNT OF THE BIRTH OF 'JESUS CHRIST' (2005)

THE HOLY GRAIL SOURCE? (2005)

SUPPRESSION OF INNER SPACE (2005)

SUPPRESSION OF KNOWLEDGE, DISCOVERIES, AND THE FREE-ENERGY PROBLEM (2005)

OUR ENIGMATIC MOON (2005)

CROP CIRCLES (2005)

THE TRUE 'FATHER OF ELECTRICITY': NIKOLA TESLA (2007)

EVOLVING CIVILISATIONS: PART I (2008): PART II (2008)
THE HIDDEN VARIABLES OF PIANO TECHNIQUE (1982)

THE ATTAINMENT OF SUPERIOR PHYSICAL ABILITIES AND THE NEW SCIENCE OF BODY MOTION (2005)

ETs & ALIENS: WHO ARE THEY AND WHY ARE THEY HERE? (2002)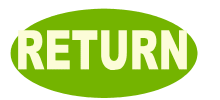 HIGHER-DIMENSIONAL PHYSICS AND NATURE'S COMPUTER NETWORK SYSTEM
Science has been confined to the lowest materialistic spectrum of reality and denies the validity of the higher conditions of existence owing to the following omissions (apart from 'political' suppression of knowledge):
All knowledge and energy is contextual; what is observed or detected is in the context of who or what is observing or detecting and from what perspective; to evaluate a system properly the observer must be 'outside' the context of the system; if the observer is 'inside' the context of the system (as is scientific observation), only relative results will be obtained; and anything will self-prove relative to its own context. In addition, science is unwittingly quantum reducing higher-order coherent systems to the lower orders of phase randomisation in which laws, such as, Newton's are obeyed, etc.
In this section the articles introduce features of nature's computer system as applied to many phenomena. The articles are deliberately not organized relative to one another for a technical presentation but merely discuss at random a particular property or activity of interest. All the features outlined in the different articles must be put together as a whole. What is omitted or not understood in one article will be the topic of another. This includes a 4th-dimensional physics, which embraces life, mind, the universe and the spirit. No advanced civilisation has a separation between physics and religion; it has a spiritual science.
THE CYBERNETICS OF CREATION (2018)

INTRODUCTION TO THE NEW SCIENCE AND THEORY OF CREATION (2013)

SUBJECTIVE/OBJECTIVE ILLUSION AND QUANTUM PHYSICS (2013)

THE THEORY OF ONE (2002)

TIME AS AN INFINITE FRACTAL - Part I Part II (2003)

THE NEED FOR A 4D PHYSICS (1998)

THE QUANTUM COMPUTER AND PHYSICAL MOBILITY

CONTEXT IS THE KEY (1998)

INTRODUCTION TO THE MECHANICS OF HOLOGRAPHIC CONTROL(1998)

THE BASIC ENERGY UNIT: THE VORTEX (1999)

IMPACT SKILLS: GOLF, MARTIAL ARTS, ETC.(1999)

HOMO NOVIS: THE HUMAN SUPERMAN (1999)

NEW LOOK AT THE FLIGHT MECHANICS OF INSECTS(2000)

THE LIMITATIONS OF SCIENTIFIC OBJECTIVITY (2003)

THE TWO HIDDEN STUMBLING BLOCKS INHERENT WITHIN CURRENT SCIENCE (2010)

A SYNCHRONISTIC HOLOGRAPHIC CIVILISATION (1999)

THE WAVE FUNCTION IS REAL: THE HOLOGRAPHIC QUANTUM MODEL(2000)

PRINCIPLES OF HOLISTIC SYSTEMS (2000)

SUPERSPACE AND A COVARIANT ETHER (1999)

INERTIA (1998)

GRAVITY (1998)

NATURE'S AMAZING ADDRESS/ACCESS SYSTEMS (2000)

"TOP DOWN" OR "BOTTOM UP" (The God Concept or Darwinism)? (2000)

ANTIGRAVITY AND THE IDEAL SPACECRAFT PROPULSION SYSTEM (2000)

THE SOURCE OF FRACTALS (2001)

HOW AN ORGANISM TAKES ITS SHAPE(2000)

PARALLEL PROCESSING IN THE NATURAL WORLD? (2001)

IDEAS AND FACTS ON INSTANTANEOUS LIGHT (1999)

FORMATTING OF CONSCIOUSNESS and HUMAN ENTRAPMENT (2001)

TWO TYPES OF PHYSICS: ACTION WITH AND WITHOUT FORCE, AND THE NATURE OF 'LUCK' (2002)

REACTION TIMES: THE TWO THAT SCIENCE OMITTED (2002)

OPEN AND CLOSED SYSTEMS (2003)

A HOLOGRAPHIC UNIVERSE? (2003)

TWO KINDS OF MOTION (2003)

SELF-REFERENCING SYSTEMS AND THE RELATIVE ZERO (2004)

MUSCULAR RELAXATION IN SKILLS: WHAT IT MEANS (2004)

THE MECHANICS OF COORDINATION: PART I (2004) PART II (2008)

ACTION CONCEPTS (2005)

SUPPRESSION OF INNER SPACE (2005)

SUPPRESSION OF KNOWLEDGE, DISCOVERIES, AND THE FREE-ENERGY PROBLEM (2005)

LEARNING PATTERN MECHANISM IN SKILLS (2007)

QUANTUM REGENERATION: A MAJOR SCIENTIFIC OMISSION (2008)

NEW PHYSICS PRINCIPLES AND INHERENT LAWS (2009)

THE FRACTAL TREE: A SIMPLE MODEL OF ALL CREATION 2009

Copyright, 1999, Noel Huntley

Articles may be used freely as written, and any quotations acknowledged.