Barford Features
Broadband technology promises to revolutionise how we use the internet. Find out more about it, and whether Barford can be part of this new digital world, in this month's feature article.


---
Rural areas could lose out as digital divide widens


As a nation, we care deeply about our countryside, according to the Countryside Agency's fifth annual State of the Countryside report published in May 2003. It reveals that more than 90% of people, both rural and urban, care so much that they want to "keep the countryside the way it is now". But the report also shows that, despite that wish, the English countryside continues to change – and on the high tech front there is a widening divide between town and country.

Countryside Agency chairman and rural advocate, Sir Ewen Cameron, said: "Our countryside is a hive of economic activity that plays a major part in driving the national economy, but our report shows that restricted access to broadband is putting rural businesses and residents at a disadvantage. New data shows a widening digital divide. Whilst two-thirds of the population overall can access affordable broadband, this drops to 26% in market towns, 7% in rural villages and only 1% in remote rural areas. In contrast, 95% of urban households have access to affordable broadband internet services. Lack of broadband access can present an obstacle to new rural businesses, denying them markets for their products and services."


So what is Broadband?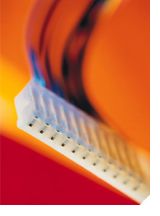 Faster connection to the internet...


Broadband is the general name given to systems designed for high-speed transmission of large amounts of electronic data. Think of a pipe carrying water. If you want to get more water through the pipe, then you need a bigger pipe. In the case of electronic data, there are a number of alternatives to your standard phone line which offer a "bigger pipe"; using advanced cable technology, radio frequency transmissions, mains electricity networks or satellite systems.

But by using existing phone networks, a technique called multiplexing allows more information to be carried by the existing copper wires. Many signals are combined into one complex signal for transmission, then separated out again at the destination. This specific technology for broadband transmissions using the existing telephone networks is known as ADSL (Asymmetric Digital Subscriber Line).

Some 40 times faster than 56k modems, ADSL has been available in many places since 1998. Most customers, though, are likely to sign up to a slower retail version of the ADSL service, at best up to 10 times faster than 56k modems.

For more detailed information on the technicalities of broadband, follow these links:
Internet magazine

How stuff works
What could broadband do for me?


Potentially, unmetered broadband internet access will change the way we use the internet.

Unlike dial-up, broadband offers a permanent connection to the internet; there's no need to log on and off. Download times are lightning fast and, as the service is charged at a flat rate, there are no unexpected surprises when the phone bill arrives. This means it is feasible to offer a vast range of services on the net - films, music and games, radio programmes you may have missed, along with local information such as traffic and weather reports.

Normal phone calls can be made without having to disconnect internet access, and it's practical to share a broadband connection between several computers.

The revolution in entertainment enabled by broadband is closely related to television use. For example, downloaded films do not have to be viewed on a PC, and the viewer would be able to pause and rewind in the same way as with a video-cassette recorder. Also, interactive television services, such as home shopping, become fast and sophisticated, and some retail analysts have predicted that online retailing via TVs - or "t-commerce" - could rapidly overtake PC-based shopping.

Essentially, the broadband revolution is about a huge increase in the range of services that can be offered via the internet. It promises a new age in entertainment and communications, new cost-effective opportunities for rural businesses, or tele-workers from home, to be easily connected to customers and office. Video e-mail and video conferencing become cheap and easy, and broadband will give a major boost to e-commerce.

Sir Ewen Cameron sums it up: "New technologies, such as broadband, also offer residents access to essential services that no longer have a physical presence locally. In particular, young people living in remoter areas need the same access to the latest entertainment, education and training, delivered through broadband, if they are not to feel disadvantaged compared to their urban counterparts. I know the government is working with others to address this issue and I urge them to set a realistic target for reaching the whole rural population with broadband, making it easier to monitor and identify where further action is needed."
Broadband for Barford?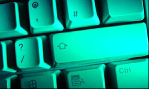 Enter the new digital world...


Barford, however, seems unlikely to join this new digital world in the near future, at least via access to BT broadband. BT claims to be rolling out a nationwide UK service, but it is not available everywhere. As the State of the Countryside report has highlighted, rural areas especially are unlikely to be able to get the service.

Although pressure is mounting on BT and the government to make sure businesses and residents in rural areas have access to some form of broadband, at the moment ADSL is an almost exclusively urban service, and is restricted to homes no further than 6km from their local exchange.

Barford, therefore, is not part of the "broadband revolution". Go to the BT broadband website, type in your Barford phone number, and you'll get the following response:

"For Telephone Number 01926624xxx on Exchange BARFORD Sorry - broadband ADSL is not yet available in your area, but we are currently assessing demand. We need 150 people to register their interest in buying broadband ADSL at this exchange. If 150 people register then we will begin the process to upgrade the exchange."
So what can you do?


Recently, BT has reduced the "target" figure for Barford, that is the number of people who must express an interest in broadband for BT to upgrade the exchange and provide the service. The target is now 150 subscribers.

So if you have an interest in receiving broadband, first of all register at the BT website, and encourage others to do so. You could even start a campaign. But don't expect miracles. You can't really blame BT, they're in business to make money, not to provide what they might see as an unprofitable social service. According to a BT statement, the company "remains committed to bringing broadband to all parts of the UK by a combination of technologies and believes that broadband services will be available to around 80% of the country by 2004".

The Prime Minister has stated his aim to make the UK the most competitive broadband market in the G8 group of countries within the next few years. But talk is cheap, and the reality is somewhat different. The OECD recently placed the UK 22nd out of 30 most developed economies in the world for broadband penetration. If the Government is serious in its intentions, then affordable alternatives to BT broadband must be made available for rural areas.
Alternatives to BT Broadband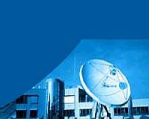 Broadband by satellite


As mentioned earlier, satellite and wireless networks are alternatives to broadband which do not use the existing telephone network. If BT fails to deliver, they may offer the best broadband option for Barford.

As for broadband by satellite, both installation and monthly charges are expensive for an individual set up, and you may not want a satellite dish on your listed building! The slight delay in the satellite signal (as a result of travelling about 23,000 miles into space and back again) causes problems for some internet applications, such as on-line games. Uploading data can be much slower than downloading.

Some form of shared satellite or wireless link to the village might be a feasible option, especially if the government's desire to see all schools have broadband access to the internet is to be satisfied. If there is progress in this direction, then you'll hear about it first on the website!

Meanwhile the following links may be of interest:

Community broadband
Wireless links
Satellite
Eutelsat
Remote area broadband inclusion trial
Broadband in Europe
More information about broadband (BBC website)

As a last resort, you could move to Coventry or Birmingham, but this probably doesn't appeal to many Barfordians!


---