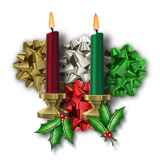 CHRISTMAS FAIR AND MARKET:
Saturday 7th December from 12 noon to 2.30 pm in Barford School Hall
Father Christmas - Cakes - - Delicatessen - Christmas Gifts - Tombola - Raffle - Chocolate Tombola
Teas & Coffees
Lunches with a Christmas flavour, All proceeds to Church Funds
Donations to stalls greatly welcomed.
Please contact stallholders for more information:
Food stalls : Jo (624292), Jan (624433) or Jane (624434) Christmas Gifts and Market: Pam (624548) Tombola: Allan (624371)
Chocolate Tombola: Catherine (620200)
Plants: Sonia (624506)
Bottles in Bag: Denise (496336)
---
We shall be decorating the church for Christmas on Monday 23rd December, at 10.00 am and I should be pleased to hear from anyone who is available to help. "Old hands" and "new faces" will be most welcome.
Donations towards the cost of flowers, often made in memory of a loved one or in celebration of a special event would be much appreciated.
Christine McBeath 624485
---
TRADITIONAL CANDLELIGHT CAROL SERVICE :
Sunday Evening, 8 December, 6:00 pm
You are invited to join us at our popular Candlelight Carol Service, a traditional service of Nine Lessons and Carols. Our lovely Victorian Church is lit only in candlelight as we tell the Christmas story. The atmosphere is magical... you won't want to miss it.
You are also very welcome to join us on the third Sunday in the month when there is no service but the church is open from 10-12 noon for coffee & croissants and a chat!
---

There will be no Come and Sing in December as the Carol Service is on the fourth Sunday.
It will be held at 6 pm on 26th January at St Peter's Church Barford.
---
Advent is a season that is easily overshadowed by Christmas so this year we are producing a collection of prayers, poems etc. that are relevant and can be used at home. So please collect from any of the churches.
There will be a small display in St. Peter's and we hope that two groups will meet on Monday, 2nd and 9th and Tuesday 3rd and 10th December to think about the different ways of celebrating Advent.
Please see Sunday sheet for more details.
---
A group offering lively and thought-provoking discussions of faith- and life-related topics; a relaxed atmosphere with freedom to ask questions; prayerfully supportive friendships; and lots of laughter and joy! All are welcome.
We meet every Thursday morning during term time, 9.45am for 10.00am., until about 11.30am., usually at the home of Angela Watkins, 2 Carter Drive, Barford. If she is away we meet at the home of Chris & Alex Farr, 18 Dugard Place, Barford.
If you think you might be interested, or if you want some more information, please contact Chris Farr, 01926 620117, or just turn up – we don't bite!
---
FOODBANK SHOPPING LIST:
St Peter's Church Kineton has opened a "food bank" for local people in crisis but are having difficulty maintaining food stocks. Families qualifying for food are referred through an agency or their GP.
Donations of food may be taken to any "Coffee Stop" in Wasperton Village Hall, or to the third Sunday 9.30am service in St. John the Baptist Church, Wasperton.
Please contribute items on the following list:
- Milk (UHT or powdered)
- Sugar (500g)
- Fruit juice (carton)
- Soup
- Pasta sauces
- Sponge pudding (tinned)
- Tomatoes (tinned)
- Cereals
- Rice pudding (tinned)
- Tea bags/ instant coffee
- Instant mashed potato
- Rice/ pasta
- Tinned meat/ fish
- Tinned fruit
- Jam
- Biscuits or snack bar
---
BIG VISION FOR BARFORD CHURCH :
A few months ago, we circulated the village of Barford, seeking people's views about possible developments at the Church that might make it more suitable for use by other groups than the regular congregation. We are grateful to those who responded. Since then we have been reflecting on a range of possible options but no decisions have been taken.
There is still time for people to submit their views. Copies of the questionnaire are still available in Church if you didn't complete one at the time.
We will of course, consult people again once we have formulated any clear proposals.
Revd David Jessett
---
ST PETER'S CHURCH IS OPEN :
St Peter's Church is open every day from approximately 9:00am until early evening. You are very welcome to come in and look around or simply to enjoy the peace and quiet.
On Saturdays between 10:00am and 12:00 noon, tea and coffee will be available.
---
MORNING PRAYER :
Morning Prayer is said every Thursday at St Peterís Church at 8.30 am. All welcome.
---
The weeks leading up to Christmas will see the children learning about the family tree of Jesus. This is called the Jesse Tree after Jesse of Bethlehem considered to be the head of the family. The children will learn about the important members of this family from the earliest times to the birth of Jesus Christ. To help them understand they will see symbols for each and also undertake some craft work. We hope the children will take an active part in the services leading up to Christmas, having understood a bit more about its significant history.
St Peter's Club meets every Thursday during term-time in St Peter's Church. It is based on a series of small workshops suitable for all ages. Come and see!
Why not come and give us a try, coffee and biscuits for adults if you want to stay and watch.
The ages of the children vary and we are happy to accept any of Primary School age.
Term will end on Thursday19th December and start again on Thursday 9th January, 2014 . New members always welcome.
For further information please ring Ann on 624371.
---
CATHEDRAL LIAISON OFFICER'S REPORT :
Unfortunately the date chosen for the autumn meeting co-incided with the "Heritage Open" weekend, and thus resulted in a poor attendance. The publishing of the minutes reveal that Mr Miles Gibbons (Great Grandson of Sir Basil Spence) is making a new Thurible (censer in which incense is burned) from racing car carbon fibre parts for use at services in the cathedral.
At the end of the 2013 Tourism season, disappointing visitor numbers are down from 32,000 to 27,000 (2012)
Group tours and travel trade business has increased, however.
A new joint marketing project is being undertaken with the Herbert Art Gallery and the Coventry Transport Museum
The retail spend per visitor is £2.09
MAJOR CAPITAL PROJECTS UNDER CONSIDERATION
- Cleaning and rehanging tapestry
- Organ cleaning and refurbishment £400,000
- Drainage system repairs and overhaul £29,000
David R. Hill Cathedral Liaison Officer -
Barford Sherbourne & Wasperton
---
PASTORAL TEAM :
The Pastoral Team exists to pray for people who want us to pray for them and to visit anyone who would like us to visit them. You can contact any of us. Members are:
Jan Bradley
Ann Fawcett
Christine McBeath
Barbara Peters
Jane Scott
David Jessett
---
CHILDREN IN CHURCH :
Do you have small children? Do you worry about bringing them to church in case they make a noise? We understand this concern but would like to reassure you that at Barford there are toy bags for children and you are welcome to take one to a corner at the back of the church and let them play there. At Sherbourne too there are toys for children at the back of church.
We would be happy to welcome you at any of our services but you may find 9.30am services on the second and fourth Sundays of the month at Barford to be most suitable for young people and third Sunday services at Sherbourne at 11.00am.
We look forward to welcoming you and your children.
David Jessett