Church services

Bellringers


Diocese of Coventry

Priest-in-Charge
Revd David Jessett
M Th, BD

The Rectory,
Barford,
Warwick
CV35 8ES
01926 624238




An opportunity to reach out and meet with God in song and silence.
Every fourth Sunday of the month at 6:00pm in St Peter's Church, Barford
This month, this is Sunday 24th September 2017.
---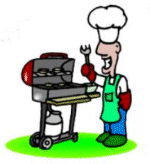 Saturday 2nd September
6:00 for 6:30pm
in Barford Church grounds.

Licensed Bar
Meat from Aubrey Allen

Tickets available from Barford Village Shop

£10 per head, £5 for children, £20 for family ((2 adults, 2 children) - includes the first drink and all food
In aid of the Church fabric fund.
---
St PETER'S CHURCH HARVEST SUPPER :
With Entertainment
Friday 29th September
7:15 for 7:30pm
in Barford Memorial Hall.

Bring your own drink.

Tickets available from 624371 or 624434
£7.50 (£4 under 12 years)
Proceeds to Save the Children Fund
---
A meeting of the Parochial Church Council (PCC) took place on July 25 with the usual packed agenda. One topic covered was Safeguarding—an important subject that has come under close scrutiny in the church over recent years for reasons that have had plenty of uncomfortable media coverage.
A new national policy has recently been drafted by the Church of England House of Bishops and is being recommended for adoption by the Coventry Diocese - which the PCC has agreed to do. This has quite wide ranging implications for the Church in terms of recruitment policies and DBS checks for volunteers and paid staff, as well as the need for almost everyone involved with the church in any official capacity to have some awareness training. Although this might seen like quite a burden, the training highlights the many ways in which children, young people or vulnerable adults can be placed at risk - and the steps that need to be taken to minimise these risks.
The following short extract summarises what the new policy is all about: "The Church will strive to create and maintain environments that are safer for all, that promote well-being, that prevent abuse, and that create nurturing, caring conditions within the Church for children, young people and vulnerable adults. It will work to continue to strengthen and review these environments. This will be done by training, support, communication, learning, governance and quality assurance processes." No-one can argue with the wisdom of that!
The church services are timetabled on this website and other key dates and events will be detailed or advertised separately.
---
Music and Meditation evenings will now be held in St. Peter's Church four times a year on the second Tuesday in September, December, March and June at 8:00pm.

The next event will be on Tuesday 12th September 2017 from 8:00pm until about 9:10pm.

Music interspersed with silences fro reflection, all by candle light.
Feel free to come and go as you wish.

The next Music and Meditation, 12th December 2017

[Back to top]


---
CONGRATULATIONS :
Alycia Timmis of Barford became Revd Alycia Timmis, Curate of St Mary's Warwick, at a grand ceremony in Coventry Cathedral on Sunday 2nd July when she was ordained as a Deacon. (This is the first of the three Orders in the Church – Deacon, Priest and Bishop.) Many villagers and other friends attended the service and the celebration dinner afterwards at one of our local hostelries!
Earlier on the same day, in another grand ceremony at the Cathedral, Revd Rachel Saum, leader of the Field Community, based in Charlecote Vicarage, and Curate of the Lighthorne benefice, was ordained Priest. This means she is now able to preside at Communion services and take weddings. Again, villagers from Charlecote and other friends shared in the very happy occasion. Rachel led her first Communion service on Sunday 9th July in the Lighthorne benefice.
---
BELLRINGING (BARFORD AND SHERBOURNE):
Knock, knock. "Who's there?" "Isabell!" "Isabell who?" "Is a bell working?"...well not all of them are, but if you are interested in learning how to ring, come along to St Peter's Church, Barford any Monday evening between 8:00pm and 9:00pm to find out more.
Our request at the beginning of the year for learner bell ringers at All Saints' Church, Sherbourne produced five newcomers. This means that we will be able to make up, with John Wheeler, the six required for each bell to be rung; but we will also need reserves. The tower is open to all, ringers and learners alike, every third Sunday morning, from 10 until 12. Come along, see what is involved and enjoy coffee and cake in a friendly atmosphere. Bell ringing practice for all is from 10.00 to 11.30 on Saturday mornings.
---
SHERBOURNE CHURCH - MONTHLY COFFEE MORNING :
(Third Sunday of every month from 10am until 12noon)
We invite you and the family to join us at our monthly Coffee Morning. It's an opportunity to get to know us better. We serve complimentary refreshments including coffee, tea and hot chocolate along with a selection of breakfast items such as bacon butties, hot waffles and warm croissants.
We also support Fairtrade so come and have a look at the items on our Fairtrade table. When you purchase any product with the FAIRTRADE mark on it you are supporting farmers and workers as they work to improve their lives and their communities.
This month it will be Sunday 17th September.
Hope to see you there... you'll receive a warm welcome.
Contact: Maurenn Tweedie (01926 409646) or David Hill (01926 493891)
---
NEWS AND EVENTS IN SHERBOURNE:
What a relief! A portaloo is in sight. It is encouraging to report that after twelve months of reports, negotiations, plans and meetings, the Diocesan Advisory Committee have recommended that we should receive authorisation to install a portaloo on the south side of the Church. We need only the approval of the Chancellor.
The portaloo will not be an iconoclastic masterpiece like Marcel Duchamp's Fountain and neither will it have been inspired by the recent Centenary Exhibition as part of Hull 2017. However, it should not be intrusive and it will be only temporary; for only two years while we raise funds for a permanent structure. It gives us the potential to hold more social events at the Church.
The Bells. We do now have authorisation to go ahead with fitting the frame to guide the bell ropes. The order has been placed with Taylors. We have reported before that this will better hold the ropes in place and make ringing easier, particularly for beginners.
National Heritage Open Days 2017. A chance to visit All Saints' Church as part of the celebration of our history, and to try a new experience.
The Church will be open from 10.00am to 4.00pm on each of Thursday the 7th September to Saturday the 9th September. The bell tower will be open on the Saturday for a visiting team of lady bellringers (at 3.00pm) and, also, for any visitors who wish to see the bells in action and to "have a go".
The Flower Festival. A final reminder for the weekend of 23rd September, starting with a concert and preview on Friday 22nd September (tickets priced at £9 on the door) and ending with Evensong on Sunday 24th September, with the Bishop of Warwick leading the celebration. Harvest Festival will be celebrated in Church at 11.00am on Sunday 1st October. A Harvest lunch in the Village Hall will follow at 12.30 (John Wheeler has the details:01789 293604).
---
CATHEDRAL PARISH PARTNER'S REPORT :
The summer meeting was held at St Mary The Virgin, Stoneleigh. Following a brief history of this 12th century church details were given of the £211,000 Heritage lottery grant to replace crumbling stonework, provide a new copper nave roof, exhibition and education material. Previously the PCC had provided funding to construct a kitchenette and single toilet unit within a corner of the church. For the lottery grant the PCC employed a professional fundraising company who provided £65,000 towards the building work.
The Cathedral is very much involved in the City of Coventry's application to become the 2021 City of Culture, having now reached a short list of five cities.
2018 will be the Centenary of the Diocese and many concerts, lectures, exhibitions have been planned, highlights will be:
January 27 Discover the Classics, Warwickshire Symphony Orchestra and Coventry Cathedral Chorus
March 17 Peace and Poetry Festival
May 5 Cathedral day visit of Archbishop of Canterbury
June 16 Gloria – MacMillan, St Nicholas, Britten featuring a visiting choir from USA
August Flower Festival
Sept 29 Last night of the Proms
Nov 14 War Requiem
Dec 23 Messiah
The St Michael's Singers have now been renamed 'Coventry Cathedral Chorus'
The use of Aerial Drones at weddings was reported and considerable unease was expressed, each PCC was advised to adopt a policy and some had already posted notices within the church grounds prohibiting such use.
Passion Play – Reservations can now be made for the 2020 Oberammergan Passion Play in Austria. First performed in 1634 it is performed every 10 years and this will be the 42nd production. 2000 citizens of the town will be involved in the staging. A world wide audience will ensure a complete sell out – contact a travel agent for further details.
David Hill
Parish Partner for the Avon Benefice
---
COVENTRY CATHEDRAL ADMISSION CHARGES :
As part of the vision to eliminating the admission charges by 2018 the standard admission charge is being reduced from £8.00 to £6.00. The concessionary charge is being reduced from £5.75 to £5.00 and under 18s will have free entry.
The admission charges were first introduced in 2010, when the average donation was just 24p.
The Cathedral costs £3,000 a day to run excluding fabric repairs.
David Hill
Coventry Cathedral Liaison Officer
---
FOODBANK SHOPPING LIST:
St Peter's Church, Kineton has opened a "food bank" for local people in crisis but are having difficulty maintaining food stocks. Families qualifying for food are referred through an agency or their GP.
Donations of food may be taken to any "Coffee Stop" in Wasperton Village Hall, or to the third Sunday 9.30am service in St. John the Baptist Church, Wasperton.
Please contribute items on the following list:
- Milk (UHT or powdered)
- Sugar (500g)
- Fruit juice (carton)
- Soup
- Pasta sauces
- Sponge pudding (tinned)
- Tomatoes (tinned)
- Cereals
- Rice pudding (tinned)
- Tea bags/ instant coffee
- Instant mashed potato
- Rice/ pasta
- Tinned meat/ fish
- Tinned fruit
- Jam
- Biscuits or snack bar
---
ST PETER'S CHURCH IS OPEN :
The church is open every day from around 9.00 am until early evening. You are welcome to come in and look around or simply to enjoy the peace and quiet.
On Saturdays between 10.00 am and 12.00 noon, tea and coffee will be available.
---
MORNING PRAYER :
Morning Prayer is said every Thursday at St.Peter's Church at 8.30 a.m. Prayers are said on Tuesdays and Wednesdays at 9.00a.m.
All welcome.
---
This is a church led group which tries to explain to children what Christians believe through stories, art and craft activities and music. The aim is to provide a basis on which the children can explore their own beliefs. The club has been on holiday during August.
St. Peter's Club meets every Thursday during term-time . Tea (sandwiches etc) will be available from 4.30pm until 5.00 pm. All children meet from 5.00pm till 6.00pm. The Autumn term will start on Thursday 7th September.
The ages of the children vary and we are happy to accept any of Primary School age. Why not come and give us a try, coffee and biscuits for adults if you want to stay and watch. New members are always welcome.
We would love to see more joining especially from other villages in the area. Why not come and give us a try, ring Ann on 624371 for more information.
---
PASTORAL TEAM :
The Pastoral Team exists to pray for people who want us to pray for them and to visit anyone who would like us to visit them. You can contact any of us. Members are:
Jan Bradley (01926 624433)
Ann Fawcett (01926 624371)
Christine McBeath (01926 624485)
Jane Scott (01926 624434)
David Jessett (01926 624238)
---
CHILDREN IN CHURCH :
Do you have small children? Do you worry about bringing them to church in case they make a noise? We understand this concern but would like to reassure you that at Barford there are toy bags for children and you are welcome to take one to a corner at the back of the church and let them play there. At Sherbourne too there are toys for children at the back of church.
We would be happy to welcome you at any of our services but you may find 11.00am services on the first and third Sundays of the month at Barford to be most suitable for young people and second and fourth Sunday services at Sherbourne, also at 11.00am.
We look forward to welcoming you and your children.
David Jessett