An opportunity to reach out and meet with God in song and silence.
Every fourth Sunday of the month at 6:00pm in St Peter's Church, Barford
This month, this is Sunday 23rd August 2015 .
---
SHERBOURNE FLOWER FESTIVAL 2015 :

All Saints Church, Sherbourne, September 18, 19 & 20th
Theme Classical books… Adult & Children.
Entrance £3 (children free)
Preview Concert :
Friday 18th September, The Rocco Quartet, 6:30 pm,
Tickets £10, includes wine & nibbles.
Tickets phone Gail on 07508 841 674
Weekend Festival :
Saturday & Sunday 19th & 20th September
10 am – 5 pm; Teas and Light Lunch available throughout the weekend, 11am – 4:30pm
Festal Evensong :
Sunday 20th September, 6:00pm,
Speaker the Rev Mervyn Roberts, music led by the Charlecote Festival Singers
Click here for the the Sherbourne blog.
---
A further chance to spend some quiet reflective time in Barford Church. Tuesday 22nd September between 8pm and about 9.15 pm.
And a chance to do the same at Sherbourne. Tuesday October 6th from 7pm to about 8.15pm.
With music and candlelight, all are welcome; come for a few minutes or the whole time.
---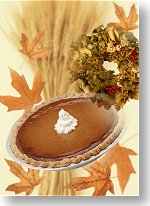 Autumn is approaching and we are preparing for the Harvest Festival on 4th October.
We shall be decorating the Church for Harvest on Saturday 3rd October, from 10.00 am.
I should be very pleased to hear from anyone who is able to help with this, donations of flowers and produce would be much appreciated.
Christine McBeath
---
"THE FIRST CHRISTMAS" - A PLANNING LUNCH:
The Church Council at Barford are going to present the story of the birth of Jesus in a dramatic form in the Church in early December this year. We are inviting people to take part. It will involve narration, music, mime and some roles will include a certain amount of speaking, but there will not be a lot of lines to learn. There will also be a need for 'off-stage' help with costumes, props, stage, lights, sound etc.
Rehearsals are expected to be at weekends, at times to be arranged. The 'dress rehearsal' will probably be Thursday 10th December and the performances will be Friday 11th at 7.30 pm and Saturday 12th at 5.00 pm and 7.30 pm.
If you are at all interested there will be a lunch in Barford Church on Saturday 5th September at 12 noon at which we will explain more.
If you are coming please advise Christine McBeath (624485) to help us to know numbers for lunch.
If you are interested but unable to make that time, please contact Jan Bradley (624433) or Ann Fawcett (624371).
---
CATHEDRAL PARISH PARTNER NEWS :
Did you know .... Your parish church made at least one of the Cathedral kneelers?
Designed by Sir Basil Spence and Anthony Blee using symbols found in the catacombs and then transferred onto canvas by a Mrs Brown of Warwick, 1000 were embroidered by 1962 with each parish of the diocese producing at least one kneeler.
Specification
The main work is in tent stitch with a black cross stitch border, the sides are in rice (or crossed corners) stitch. The first supply of wool was ordered in bulk from the Royal School of Needlework. The horizontal designs are worked in blue and shades of mauve with a green border, the vertical designs are worked in yellow and shades of green with a mauve border.
Designs:
The cross, the fish in the circle of eternity, an outer circle represents the gift of tongues.

Alpha - the first letter of the Greek alphabet.

Omega - the last letter of the Greek alphabet.

Fish - in Greek the initial letters of 'Jesus Christ God's Son, Saviour' spells the word for fish.

Dove - Holy Spirit – below it a symbol of the water of baptism.

Chi-Ro - Symbol for Christ.

Tree of Life - The Jewish 7 branched candlestick but with the cross central to it.
The Barford kneelers were stitched by Jo Hemming and Lady Howard.
David Hill
---
AUTUMN COURSE :
A course running from mid October for 4/5 weeks is being planned. The theme will be ' An introduction to St. Luke's Gospel '.
More details in October and in the Sunday Sheet.
Hopefully there will be two evening sessions, one in Barford and one in Hampton Lucy.
---
COVENTRY CATHEDRAL ADMISSION CHARGES :
As part of the vision to eliminating the admission charges by 2018 the standard admission charge is being reduced from £8.00 to £6.00. The concessionary charge is being reduced from £5.75 to £5.00 and under 18s will have free entry.
The admission charges were first introduced in 2010, when the average donation was just 24p.
The Cathedral costs £3,000 a day to run excluding fabric repairs.
David Hill
Coventry Cathedral Liaison Officer
---
FOODBANK SHOPPING LIST:
St Peter's Church, Kineton has opened a "food bank" for local people in crisis but are having difficulty maintaining food stocks. Families qualifying for food are referred through an agency or their GP.
Donations of food may be taken to any "Coffee Stop" in Wasperton Village Hall, or to the third Sunday 9.30am service in St. John the Baptist Church, Wasperton.
Please contribute items on the following list:
- Milk (UHT or powdered)
- Sugar (500g)
- Fruit juice (carton)
- Soup
- Pasta sauces
- Sponge pudding (tinned)
- Tomatoes (tinned)
- Cereals
- Rice pudding (tinned)
- Tea bags/ instant coffee
- Instant mashed potato
- Rice/ pasta
- Tinned meat/ fish
- Tinned fruit
- Jam
- Biscuits or snack bar
---
ST PETER'S CHURCH IS OPEN :
The church is open every day from around 9.00 am until early evening. You are welcome to come in and look around or simply to enjoy the peace and quiet.
On Saturdays between 10.00 am and 12.00 noon, tea and coffee will be available.
---
MORNING PRAYER :
Morning Prayer is said every Thursday at St.Peter's Church at 8.30 a.m. Prayers are said on Tuesdays and Wednesdays at 9.00a.m.
All welcome.
---
The children completed their study of St. Peter by displaying their work which will stay on the table at the back of church throughout the summer. They have heard stories, drawn and painted pictures, solved puzzles and mazes and made a model boat, filling the sea with fish.
They love to learn new songs and hymns and their singing skills are growing.
The club shares school holiday dates, so no meetings took place in August.
The club restarts on Thursday September 10th at 4.30pm in church. We have tea followed by stories, art and craft and music finishing at 6pm.
St. Peter's Club meets every Thursday during term-time. Tea (sandwiches etc) will be available from 4.30pm until 5.00 pm. All children meet from 5.00pm till 6.00pm.
The ages of the children vary and we are happy to accept any of Primary School age. Why not come and give us a try, coffee and biscuits for adults if you want to stay and watch. New members are always welcome.
We would love to see more joining especially from other villages in the area. Why not come and give us a try, ring Ann on 624371 for more information.
---
PASTORAL TEAM :
The Pastoral Team exists to pray for people who want us to pray for them and to visit anyone who would like us to visit them. You can contact any of us. Members are:
Jan Bradley
Ann Fawcett
Christine McBeath
Barbara Peters
Jane Scott
David Jessett
---
CHILDREN IN CHURCH :
Do you have small children? Do you worry about bringing them to church in case they make a noise? We understand this concern but would like to reassure you that at Barford there are toy bags for children and you are welcome to take one to a corner at the back of the church and let them play there. At Sherbourne too there are toys for children at the back of church.
We would be happy to welcome you at any of our services but you may find 9.30am services on the second and fourth Sundays of the month at Barford to be most suitable for young people and third Sunday services at Sherbourne at 11.00am.
We look forward to welcoming you and your children.
David Jessett