BARFORD PLAYING FIELDS IMPROVEMENT SCHEME:
Summer fun day on Monday 31st August – a bank holiday!
The fun day will be held on the village green in Barford, next to Barford Village Shop, from 12.30pm to 6.30pm. The event will be free but you will need to purchase tickets for the BBQ – see below! You'll find:
An all day BBQ – please purchase tickets from Barford Village Shop over the Summer. Tickets will be limited so be sure to buy yours in advance!

Bar and refreshments

Children's entertainment

Beer festival in association with the Joseph Arch

Barford Bake Off

Displays of the King George's Playing Field benches and picnic tables – choose your favourite or even sponsor one

Barford's Got Talent contest with prizes for all ages. If you can play a musical instrument, do magic tricks, tell jokes, sing songs or perform acrobatics, come and join in. To find out more contact Wendy Barlow via 01926 624296 or


Bouncy Castle

Treasure hunt – buy your squares

Surprise entertainment
A new and exciting auction hosted by our own Sandy Peirson and James Hawkesford
The event will be hosted by the BBC's Sarah Falkland
Bring your own tables, chairs, rugs and gazebos for this wonderful community day which will help raise further funds for the King George's Playing Field improvement scheme.
To help, or find out more, please contact Mark Griffin on 01926 624455 or 07802 470896 or .
From 8:00pm to 11:00pm in Barford Memorial Hall, watch local rock band Riff Raff. Buy your tickets from Barford Village Shop for just £10 per person – welcome drink included. Further drinks can be purchased during the performance.
Forms for entering the 'Barford's Got Talent 'competition are available from The Village Shop. You can also collect your entry forms for the fun Dog Show from the shop. Please return completed entries to the village shop. Thank you.

John Murphy
Chairman – JPC
---
GARDEN WATERER REQUIRED:
Can you help a Barford resident by watering their garden while they are on holiday at the end of July?
---
ART AND CRAFTS SUMMER AT COMPTON VERNEY :
Saturday 27th June –Sunday 13th September
Two Exhibitions- The Arts and Crafts House: Then and Now
This traces the origins and history of the Arts and Crafts Movement through the work of John Ruskin and William Morris.
The exhibition is devised as a series of encounters between historic and contemporary works from many new designers.
From William Morris Trellis wallpaper design, the landscape designer Dan Pearson has created, on Compton Verney's west lawn, a newly-developed wild flower meadow. This has been mown into an adaption of the Trellis design. It will improve over the next seven years to become a beautifully colourful sight especially seen from the sculpture terrace above.
The Hart Silversmiths from Chipping Campden; A Living Tradition
Anyone who has visited the Silk Mill in Chipping Campden will know what a unique Silversmiths is situated in the top floor of this building. They have been there since 1902.
This exhibition brings together both domestic and civic commissions alongside the drawings which have inspired them. The Hart silversmith trust is at present conserving their important archive of over 3,000 drawings and designs.
These are truly stunning works and deserve to be seen by all.
Carole and Helen, two of the Plurality editors, enjoyed a preview visit to see these two exhibitions and would highly recommend them.
---
OLDHAM 'S BANK
RIVERSIDE WALK AND COMMUNITY ORCHARD :
A very big thank-you to the noble band of workers who maintain this beautiful area - mowing the grass, cutting back the brambles, clearing the nettles etc. - so we can all enjoy it. If you haven't yet explored this little haven you are missing a treat!
A grateful dog walker.
---
Barford Memorial Hall on Thursday mornings at 9.30am – 11.30am (term time only)
A friendly playgroup from bump to school age.
£3.00 per family to include drinks and snacks (first session free)
Contact Barford Beginners on 07921 083142 for more information.
---
A "planning lunch".
The Church Council at Barford are going to present the story of the birth of Jesus in a dramatic form in the Church in early December this year. We are inviting people to take part. It will involve narration, music, mime and some roles will include a certain amount of speaking, but there will not be a lot of lines to learn. There will also be a need for 'off-stage' help with costumes, props, stage, lights, sound etc.
Rehearsals are expected to be at weekends, at times to be arranged. The 'dress rehearsal' will probably be Thursday 10th December and the performances will be Friday 11 th at 7.30 pm and Saturday 12 th at 5.00 pm and 7.30 pm.
If you are at all interested please come to 'a planning lunch' in Barford Church on Saturday 5th September at 12 noon at which we will explain more. If you are coming please advise Christine McBeath (624485) to help us to know numbers for lunch. If you are interested but unable to make that time, please contact Jan Bradley (624433) or Ann Fawcett (624371).
Revd David Jessett
---
DESPERATELY SEEKING -
VOLUNTEER ADMINISTRATOR:
If you want to help people in your community and work with a small friendly team then this could be a great opportunity for you. We are looking for someone with good administration skills to help out a few hours per week (preferably Monday/Tuesday) to enable the project to reach more people who desperately need our help.
Warwick Health Transport is a WRCC community project that uses volunteer drivers to provide transport for local people and is based at Warwick University Campus (HRI), Wellesbourne.
If you have some spare time and would like to help please contact Gareth Jones on 01789 472613 or garethj@wrccrural.org.uk for more information.
---
SALVATION ARMY 'WAY AHEAD PROJECT' :
The Salvation Army send their thanks for the sugar. Thanks to all who have already given bags of sugar. It is still needed.
Click here for the project website.
---
ARE YOU LOOKING FOR ACTIVITIES, ADVICE OR SERVICES? :
The Warwickshire Directory is aimed at helping people find information about local organisations, groups and agencies that provide activities, advice, services and support.
Information and advice is an essential part to enabling people, carers and families to take control of, and make well-informed choices about, their care and support.
Please visit the Directory online at www.warwickshire.gov.uk/directory.
We are committed to continually improving the range of information, advice and services available to people online.
Do you run a local activity or service?
Are you listed on the Warwickshire Directory? If not, we want to hear from you. The Directory could be a great way of promoting your service to a wider audience for free.
To get listed, please contact the Directory Team by emailing directory@warwickshire.gov.uk or by calling us on 01926 742604.
---
BARFORD NEIGHBOURHOOD DEVELOPMENT PLAN :
The submission version of the Plan has been completed and can be downloaded from the BNDP webpage.
Click here for full details. .
---
CALLING ALL DRIVERS… :
Back & 4 th Community Transport is based at Warwick University Campus (HRI), Wellesbourne and provides minibus hire for residents of South Warwickshire. We are looking for extra volunteer drivers to take our passengers out and about in the local area and further afield, so if you have some time to spare and are interested in joining our team please give us a call.
You need to be between 25 and 70 years of age and we ask that volunteers complete a minimum of one drive per month for us. Apart from that our requirements are flexible to suit your availability.
Full training to MiDAS (Minibus Drivers' Awareness Standards) is provided as well as all out of pocket expenses. An enhanced Disclosure and Barring Service check is completed for all volunteer drivers.
We also need volunteers to help out with other tasks including assisting people on a journey and with their supermarket shopping so if you have some spare time and would like to help the local community, please contact Kate Skinner on 01789 471595 for further information.
---
A small but enthusiastic band of ladies meet on Monday mornings at 9.30am in Barford Memorial Hall to do a gentle keep fit class which last for about 30 minutes.
If you would like to join us, please contact Helen Clay 624028 for more information.
---
LEAMINGTON AND DISTRICT PARKINSON'S SOCIETY :
We would like to thank the Ladies Church Guild and all the people in Barford who made us so welcome at the Spring Lunch on the 30th April. As usual the food was superb and the puddings to die for. We are especially grateful, as apart from providing us with a nice sociable meal out, the proceeds will again be used to help provide monthly Speech Therapy sessions for our members .
Together with donations from other sources ,and money raising that we do ourselves, we can also offer three weekly sessions of Physiotherapy on a Monday and also Hydrotherapy twice a month. These are all with specialist therapists who can target the main problems.
As a Society we provide monthly meetings for information, companionship and entertainment. We also have social outings and an annual holiday.
If anyone would like to know anything further, or know of anyone we could help, please contact Eileen Field 01926 624431.
---
BARFORD POST OFFICE :
There are now six trained personnel, in the Post Office team which should mean we will be able to cover holidays more easily.
The services the Post Office operates are very varied and some transactions only occur once or twice a year so you will realise it is very difficult to train fully to cover these – please be patient.
The Post Office closes at 5.15pm prompt to enable us to prepare for the post collection at 5.30pm so be aware of this. Try not to leave it until the last minute if you have several parcels to post.
---
BARFORD VILLAGE PLANNING DIARY:
For those of you organising events in advance you might not be aware that there is an on-line Village Diary that you can use to see if there is already an event planned in the village at the time you have cho-sen. It also provides a 'What's On' diary visible to everyone.
The diary is accessible from the home page of the Barford Community Website (barford.org.uk) via the red button 'Planning Diary' on the left side..
OBVIOUSLY it will only work if every event organiser tells me the date of their event as soon it is fixed !!
New entries can be made by sending me an email ::kenhope@barford.org.uk or via
Ken Hope
---
Don't forget …
Myton Hospice Plant Stall
Westham Lodge, Wellesbourne Road, Barford
From April 2015 until October 2015 I will be selling a few plants and produce at my gate on behalf of Myton Hospice. Myton looked after our daughter Eleanor until she died of cancer in 2012 at the age of 23.
Many, many thanks to all those who have supported my plant sales so far. It has been amazing to recieve many generous donations in sales. plants, and produce. I am very pleased to report that during April and May I have raised £732.56, including gift aid, for Myton Hospice. Please keep looking as new things are put out all the time. Thank you again for your generosity.
Caroline Ellis.
---
BARFORD SEWING GROUP:
Have you heard about ……?
BARFORD SEWING GROUP
This friendly group has now been running for over a year and meets fortnightly on Monday mornings to work on various sewing projects and to exchange ideas, tips and patterns.
As well as working on our own individual projects, we have been involved in group activities, such as making 'Pillow Case' dresses and shorts to send to disadvantaged children in Peru through 'Evelyn's Charity' in Warwick. We are currently working on a range of craft items to sell at the end of the year in aid of St Peter's Church.
If you would like to join us or find out more, please call Ann on 624959.
---
ECO WORKSHOP :
ECO (Enterprise Community Opportunity) Workshop, a Stratford-based organisation that helps adults with autism and learning disabilities get valuable work experience and gain new skills, need greeting card envelopes, postage stamps, empty drinks cans, old gardening hand tools, empty plastic Coca Cola bottles, empty printer cartridges.
Items can be left in separate bags please in the porch at 27 High Street, Barford.
Click here for flyer (PDF)
---
A BIG THANK YOU FROM THE AIR AMBULANCE

The recent house-to- house collection in Barford raised £830.00. This is an exceptional amount and could not have been achieved without the help of the dedicated collectors and from everyone who gave so generously.
The money will be used to help keep the helicopters flying. Since their launch in October 2003 the Air Ambulance have flown over 12,000 missions. They receive no Government or Lottery funding.
Eileen Field
---
SUPERFAST BROADBAND FOR BARFORD
PROJECT UPDATE - JULY 2015: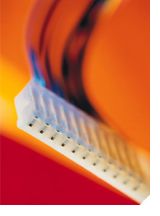 Barford is Superfast!
The cabinets have all been upgraded and over the last few weeks the exchange has finally been upgraded too.
Existing BT customers should already be seeing an improvement in the quality, reliability and the speed of their broadband service and internet connection.
My Download speed has increased from 5 to 17Mbs, Upload has doubled to 600Kbs. http://www.speedtest.net/my-result/4492353106
You should now have a more reliable broadband connection. Where possible, you will also notice increased speed.
Your line needs time to settle down
It might take up to ten days because the network's finding the best possible speed for your line. You can help it along by leaving your BT Home Hub on and using your broadband as much as you can.
If your broadband isn't working, try turning your BT Home Hub off for 2 minutes, and on again.
If you still have problems, go to bt.com/help/broadband or call us on 0800 111 4567 (or 0330 123 4567 from a mobile).
Looking for more?
Your line speed can be affected by electrical equipment in your home. The BT Broadband Accelerator filters out this interference to help improve your broadband speed by up to 1.5Mb. As a BT Broadband customer, you can order one free on-line – all you pay is the £1.30 postage (one per household). Order yours or find out more at bt.com/accelerator
Many more frequently asked broadband questions can be found on our website at: http://www.cswbroadband.org.uk/faq
Thank you all for your continuing support!
Social Media:
SFBarford on Facebook: https://www.facebook.com/BarfordSuperfastBroadband
CSW on Facebook - https://www.facebook.com/CSWSuperfastBroadband
Twitter - https://twitter.com#!/cswbroadband
Linkedin - http://www.linkedin.com/groups/CSW-Superfast-Broadband-4403473
You can also view Superfast Barford's facebook page: https://www.facebook.com/BarfordSuperfastBroadband
---
SCOUT HUT CAFE
Every Tuesday morning
10:30am to 12:00 noon
At the Scout Hut, Wasperton Lane
Drop in for a cup of coffee (or tea) with (homemade) cake or biscuits and a chance to chat.
All welcome, no charge (voluntary donations to cover costs welcome).
For more information, contact Wendy Barlow 624296 or Chris and Alex Farr 620117
---
ENERGY WARWICKSHIRE
top up your oil before prices rise! :
With colder months just around the corner now is the time to think about topping up your oil tank and taking advantage of the lower oil prices that have been enjoyed recently.
We are delighted that for the fourth month running we have managed to achieve a per litre price below 50p. In August our members paid just 49.99pence per litre, saving 4.51 pence per litre against the average. As a charity that works solely for the benefit of rural communities we are delight-ed with these results. If you are reliant on heating oil and would like to join our members in making savings, have a look at our dedicated website
The syndicate is open to households, community groups and businesses across Warwickshire.
Call Sarah on 01789 472611 or
---
HELP NEEDED :
As many of you who walk the Oldhams bank, Millennium Walk and Community Orchard know, it takes a bit of maintenance to keep it open and free from brambles etc.
If there are any villagers out there who could help with this a few times a year I would love to hear from you. The small group who are currently doing it are getting no younger though we would like to think we are mere striplings!
Please contact Wendy Barlow on 01926624296 or .
---
COULD YOU GIVE A HOME TO A GUIDE DOG PUPPY? :
Could you give a home to a Guide Dog Puppy and be part of something amazing?
Guide Dogs are urgently looking for new volunteers to help train and socialize some of their puppies, a role known as Puppy Walking.
These crucial volunteers provide the full-time care and education of a puppy from seven weeks of age until they are between 12 and 14 months old, when the puppies return to Guide Dogs to begin their formal training.
Penny Hefferan, Volunteer Consultant for Guide Dogs and herself a Guide dog owner says, "Our puppy walkers play an essential role - if we don't have puppy walkers, we don't have Guide Dogs. "The role is challenging and it's a real commitment to take a puppy into your home for a year, but it's extremely enjoyable, rewarding and worthwhile in raising a dog who regain their independence and rebuild their lives.
Puppy Walkers need to be at home for the majority of the day so that the pup is not left alone for long periods of time. Alternatively, individuals provide joint care with a family member or friend, or take the puppy with them to a suitable work environment. Access to a car is required, plus suitable accommodation with a securely fenced yard or garden. Guide Dogs provides full training and support, supplies basic equipment and pays all veterinary and feeding expenses.
Lyn is a volunteer for Guide dogs and is currently looking after her second puppy Isaac. She says, "I have really enjoyed being a puppy walker and have loved all the new experiences it has given me. Both my puppies have been very different and it's been wonderful to watch them grow and gain in confidence. I'd recommend it to anyone who has the time to care for a dog but wants to do something special at the same time".
For further information about this and other volunteering opportunities with Guide Dogs, please call Penny Hefferan on 07881 269586 or
---
COMMUNITY TRANSPORT :
Back and 4th Transport provides accessible transport to the community and not for profit groups in the South Warwickshire area.
We are always looking to recruit volunteer minibus drivers for our community transport projects.
Volunteers will be subject to a satisfactory DBS check and will be based at our offices in Wellesbourne. Full training will be provided and all out of pocket expenses will be paid
If you are a friendly and sociable person with some spare time and enjoy helping others, please contact Gareth Jones on 01789 471595 or click here to visit our website
---
July 2015:
The Trustees of Barford Community Charity are pleased to announce that a donation of £52,000 has been made to the King George's Playing Field scheme. Barford Community Charity assists, funds and supports community projects for the benefit of the residents of Barford, Wasperton and Sherbourne.

What is the Barford Community Charity (BCC)?
A Charity established in 2007 to facilitate the development and launch of Barford Village Shop. The underlying focus of the BCC is to promote village cohesion, by raising and administering funds for projects and initiatives that will bring an element of regeneration to the village.
How is the Charity run?
We rely on the support and generosity of others through bequests, donations and fund-raising. The BCC also benefits from profits derived from Barford Village Shop. Applications are considered by the Trustees of the BCC who are:
John Barrot (Chairman)
Pam Harrison (Secretary)
John Murphy
Mary Peirson (Treasurer)
Alan Rhead
Richard Shotton-Oza
How do I apply for assistance from the BCC?
In writing, using our standardised application form, available from any of the Trustees.
If we are satisfied that the project will benefit the local community, we may be able to award funds.
If we need further information we will contact the applicant.
We always try to help where we can, but if we feel unable to assist we will explain why.
How has the BCC helped the village since Barford Village Shop was launched?
The BCC has now supported many other initiatives including:
A disability ramp for Barford Church

Two computers for Barford School

A flagpole for Barford Village Green

A grant towards street lighting improvements in Sherbourne

A piano for Barford School via FABS
If you would be interested in becoming a Trustee of the BCC please do let us know, as a vacancy currently exists.
John Barrott
Chairman
Barford Community Charity
---
WARWICK HEALTH TRANSPORT SERVICE :
We are a local Community Transport Project using DBS checked volunteer car drivers who provide friendly, low cost transport to and from health related appointments.
If you:-
Are an older Person

Live in the Warwick District (Warwick, Leamington Spa, Kenilworth and surrounding Villages)

Have difficulty getting to and from your Medical appointments

Can walk unaided
We may be able to help you.
To make a booking phone:
01789 472615
Lines are open 10.00am to 1.00pm, Monday to Friday
Warwick Health Transport Service is part of Back & 4th Community Transport, WRCC (Registered charity no, 1081017)
---
NEIGHBOURHOOD PLAN:
A Neighbourhood Plan is a new type of plan introduced in the Localism Act. It will be the result of a community working together to decide how their local area should develop and grow in the future.
Barford, Sherbourne & Wasperton Joint Parish Council has applied to Warwick District Council for designation of a Neighbourhood Plan Area under Part 2 of the Neighbourhood Planning (General) Regulations 2012 for the area of Barford parish only.
Information about Barford's Neighbourhood Plan can be found on the Warwick District Council website.
---
WARWICKSHIRE MOBILE LIBRARY VISITS BARFORD: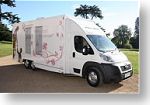 From May 2012 the service was reduced to one central stop for Barford which is located by Beehive Nursery in Church Street which is already well supported.
This month, the library will visit Barford on Friday 7th August and Friday 28th August 2015 from 9:30am to 10:00am outside the Beehive Nursery.
For further information on the routes and dates of stops of the Mobile Library Service, please call 01926 815031.
---
WARWICKSHIRE DIRECT WEBSITE :
I would like to draw your attention to the following webpage at the Warwickshire Direct website: www.warwickshire.gov.uk/scams
This regularly updated webpage provides information about current scams in operation, alongside advice on what to do if you think you come across a scam. If you are particularly concerned about scams, please do visit the website for information on how to protect yourself.
Anita Kendall
Area Support Officer
Community Partnership Team
---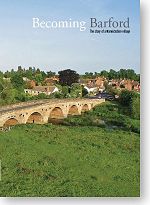 Barford Heritage Group's book, "Becoming Barford - The story of a Warwickshire Village".
The full colour publication traces the development of the village from a small Anglo-Saxon settlement to the 1960s using over 200 pictures and many reminiscences.
The book is now on sale in Barford Village Shop, price was £12.99, now £9.99.
---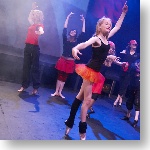 Playbox Theatre is one of the UK's leading theatre companies working exclusively with, and for, children and young people aged between 3-19 yrs. The home of Playbox is a beautiful arts complex, The Dream Factory, in Warwick and it is here that workshops, holiday courses and productions take place.
Playbox also has centres across the region, including Stratford-upon-Avon, at Cox's Yard by The River Avon. The company's mission is to develop the imagination, confidence and self-esteem of every young person we work with. Our members have the opportunity to explore a range of performing arts, including mime, movement, voice, film, circus, dance, musical theatre and Shakespeare.
All members take part in weekly training workshops, and every young person has regular opportunities to appear in major productions.
If you would like to know more about Playbox Theatre, please call Emily on 01926 419555 ext.3 or . Lots more information can be found on our website.
---
LOVEBALLET DANCE COMPANY :
Lessons in Barford
Dance classes for children from 3yrs + are available in Barford on Wednesday evenings and Saturday's at Barford Memorial Hall. We are a leading dance school in Warwickshire and we are delighted to be providing more classes for children in Barford.
Classes are on offer are Ballet, Tap, Modern, Funky Dance and Gymnastics plus a new Musical Theatre Class on Wednesdays (4.45pm – 5.45pm) .
A fully qualified teacher runs all classes and there are opportunities to take exams and take part in shows, which is a great experience. Why not join in the fun and come along for a free trial.
For more information and to enrol contact Miss Claire – 07774 518949 – or
Details of all our other classes are also on our website www.loveballet.co.uk
Saturdays
9.00am – 9.45am – Prima Ballerinas & Little Tappers (3-5yrs) 9.45am – 10.30am – Pre-Syllabus Ballet and Tap (5-6yrs) 10.30am – 11.00am – Gymnastics (3-7yrs)
11.0am – 11.30am – Funky Dance (3-7yrs)
11.30am – 12.30pm – Pre-Primary Ballet & Tap (7-8yrs)
12.00pm – 1.15pm – Pre-Primary Tap & Primary Ballet (7-9yrs)
1.15pm – 2.45pm – LoveDance Class (Combination of Ballet, Tap, Modern, Gymnastics & Street Dance for 8yrs+)
Wednesdays
4.00pm – 4.45pm – Prima Ballerinas & Little Tappers (3-5yrs)
4.45pm – 5.45pm – Musical Theatre (all ages)
5.45pm – 6.30pm – Grade 1 Ballet (9yrs+)
---
EMAIL UPDATES FROM THE JPC :
Chairman's Chatter can often send out timely reminders, updates and notices direct to your in boxes. If you do not already receive these from John Murphy AND WOULD LIKE TO DO SO so that you can be added to the circulation list.
The list will not be shared with others, will be sent out as Bcc (so not revealing your email) and will only be used for matters which should reasonably interest/ concern you.
It's free, easy and just occasionally is the only way to get urgent things out to a wider audience – and you can always hit DELETE or ask to be unsubscribed.
---
FINANCIAL HELP FOR LOCAL STUDENTS :
The Hampton Lucy Grammar School Foundation is an educational charity which provides grants to young people under 25 years of age who live in the parishes of Hampton Lucy, Charlecote, Wasperton and Alveston and who may be at school or in further or higher education or other training programs.
The Trustees consider applications very carefully and, as well as assisting individuals in meeting educational costs, make grants to local schools.
The Trustees would like to hear from parents and from young people who may be in financial need. Provided applicants meet the relevant criteria, the Trustees may award a grant or a series of grants towards the provision of education, training, additional classes or equipment e.g. for music, art, dance, or sports, as well as help towards college or university.
Requests for Grant Application Forms and other enquiries should be sent to the Clerk to the Trustees, Hampton Lucy Grammar School Foundation, Highdown House, 11 Highdown Road, Leamington Spa, Warwickshire CV31 1XT.
---
VILLAGE PUBLIC ACCESS DEFIBRILLATOR :
Thanks to the generosity of Barford Parish Council, a Public Access Defibrillator (PAD) was installed in the car park of the Village Shop late in 2011.
This PAD is for use by people who have not been trained in CPR or other first aid procedures when it seems that a person's heart has stopped, and it complements the work of our trained First Responders. The PAD provides step-by-step vocal prompts so that it can be used by any responsible person.
Should there be an emergency you should still dial 999 and, if there is no First Responder on duty, you will be directed by the emergency services to the PAD with instructions on how to access it. Don't worry that you won't know what to do or may do harm; when you open the box a voice gives you clear verbal instructions. If it is not a cardiac arrest, the machine will prompt you not to deliver any shocks.
We need more First Responders. If you feel you might like to help, or would like more information, please contact Ann Starkey, telephone 624372.
---
BARFORD TRUST:
Need a bit of support with over-stretched finances? The Barford Trust can help.
It tries to relieve financial strain, old age and sickness and to help with the educational aims of Barford residents, young and not so young. No form-filling. Just an informal visit from one of our trustees to see how best the Trust can help.
Contact: Terry or Barbara Offiler, Clerks to the Trust (624153) or one of the following trustees:
John Barrott (624766),
Reverend David Jessett (624238),
Philippa Mitchell (624940),
Lorraine Sayers (624565),
Phillip Swallow (624479),
Gerard Veness (624576)
Ian Webster (624090)
---
RAMBLERS :
When you are out walking have you ever come across an obstructed path, a broken stile or even a sign saying 'keep out'?

These types of problem should first be reported to the Rights of Way Officer at either the county or unitary council responsible for the place where the problem occurred. These officers should then take action to ensure that the problem is rectified.

But you can also report these problems to us, either by using our path problem report form or via our facebook tool. We will pass the information you provide onto a local Ramblers volunteer who will investigate further.

Many thanks,

Rachel Alcock
Campaigns Officer
---
BOOKS AT HOME :
Are you an avid reader but unable to visit your local Library or Mobile Library due to long term ill health or infirmity?
Are you a full-time carer and unable to access a Library?
If you fit these criteria you may benefit from this Service.
The Home Library Delivery Service offers a service directly to your door using Age UK volunteers in all areas of the County.
We can supply books in both ordinary print and Large Print, books on cassette or cd and jigsaws.
If you would be interested in receiving this service, please contact the Home Delivery and Mobile Library Service on (01926) 851031.
---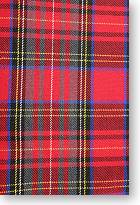 Barford Scottish Country Dancing Classes on most Fridays at 8.00 pm in The Memorial Hall .
Check What's On page for dates.
Anyone interested in coming along for a trial session will be assured of a warm welcome.
We are a friendly group and fortunate to have expert tuition from Margaret Baker. You don't need to bring a partner as you will find out you hardly dance with the same person twice which makes it more fun!
Any prospective new members wishing to 'have a go', please call Hilary beforehand on 624416 for more details.
Hilary Rhead
---
RIVER AVON –WASPERTON :
Whilst walking my dog recently near the river in Wasperton, I noticed a swan, which looked very unwell and I wanted to do something to help it.
After a little research online I discovered Wychbold Swan Rescue, a registered charity, and called them to see if they could help.
They came along and rescued the stricken swan and I have now heard that they have managed to dislodge the fishing hook and line, which was stuck in the poor creature's throat and the swan is making a good recovery at their Sanctuary near Droitwich. Once it is well enough they will release it back to its natural habitat.
They have given permission for their contact details to be published, should anyone else need to contact them.
Angela Chambers
A resident from Sherbourne reports:
We found a swan with a broken wing on the Avon near Sherbourne. Thanks to the information on the website and in Plurality we were able to ring Wychbold Swan Rescue and they came to collect the injured pen and also took her mate. She has now had the infected wing removed and is doing well; her mate is very attentive to her!
Thank you to the Wasperton resident who alerted readers to the Wychbold Swan Rescue.
---
KNOW YOUR RIGHTS -
ADVICE FROM WARWICKSHIRE TRADING STANDARDS:
Take Care When Switching Energy Suppliers
Warwickshire County Council Trading Standards has had reports of "rogue" energy sellers operating locally who will say anything to gain access to your property. One claimed to be a "council home energy surveyor"; another claimed that he had been sent out to check meters in the area because of a report of "overcharging on tariffs" and carried a device similar to those used to record meter readings; a third claimed that the gas and electricity meter had been mis-calibrated.
New rules introduced this year to protect consumers state that:
Salespeople must carry a badge giving their name and that of the company

They must give you a written quotation before the sale goes through

If you have a pre payment meter you can now owe up to £200 and be able to switch
Trading Standards advises:
If you really want to do business on the doorstep, do not switch on the first visit - get the written quotation and then check out whether it really is a better deal by using a price comparison website e.g. TheEnergyShop.com
If it really is better for you, arrange for the agent to call back at a later date to suit you.
For more advice on problems with shopping or buying services, contact Consumer Direct on 08454 04 05 06.
---
THE CHILDREN'S SOCIETY :
I have recently taken over the co-ordination of the box holder collection for the above Society. The boxes are usually collected annually during the month of June. I have a number of box holders but still have room for more so if you wish to have a box I would be very pleased to hear from you. When a child's life is going wrong The Children's Society can make things better. A house collection box filled with silver coins can contain over £25. By donating this change to them you can make lives better for thousands of children who are neglected, living in poverty or in fear of violence. Below is a story of such a child:
Ella ran away from her care home when she was 13 to escape persistent bullying.
While she was on the streets she was targeted for exploitation and one night she was badly beaten.
When she went back to the care home Ella was referred to a project worker from The Children's Society. They listened to her, recognised how vulnerable she was and helped her report the bullying. Above all, they helped her realise the danger she was putting herself in on the streets, Now, Ella is at college and hasn't run away for over a year.
Thank you
Jo Burman (624292)
Click here for The Children's Society website.
---
NEED A BREAK FROM CARING? :
Caring for older people is often rewarding – but it can be tiring too. Whether you are a live-in carer or whether you just keep an eye on an elderly relative, you cannot do it 24 hours a day, 365 days a year. Jephson Plus, Sheltered Housing Service offer short term respite care (not nursing or personal care) in Huntley Lodge, a sheltered housing scheme in Leamington Spa. A stay here can be a good way to find out what it is like to live in sheltered housing.
The charge for a week at Huntley Lodge is £299. This includes all meals, electricity, heating, hot water and social activities.
To find out more or arrange a visit, please call Liz on 01926 313838.
---
IT'S YOUR STORY PROJECT :
I am writing to you from Heritage Education, the education arm of the Warwickshire County Council Museum Service. We are looking for five villages within Warwickshire to take part in our 'It's Your Story' project. We would bring our Museum on the move bus to your village (currently themed around 'memory'), and using the onboard recording equipment, record conversations between willing participants, such as fathers and sons, children and grandparents etc, as they talk about the treasured memories they have. The conversation would be informal, but the sharing of these memories would hopefully really bring people together and also store these stories for future generations. Furthermore, we will be taking these stories and in conjunction with Playbox Theatre Company in Warwick, we will be devising a show, which would then return to the villages to give a performance.
We are only at the early raising funds stage, so we are looking for expressions of interest only. There is no commitment on your part at the moment, but the more who are interested the more likely we are to get this exciting project off the ground. The bus could come to any of your summer events, fetes etc, or run on into the autumn, and there would be no charge. I'm sure many of your villagers have a story to tell. If you are interested please let me know as soon as possible.
Simon Startin
Audience Development Officer for Schools LLC,
Adult, Health & Community Services.
Tel: 01926 412034
---
FIRST RESPONDERS :
SAVING LIVES IN BARFORD, SHERBOURNE AND WASPERTON
Barford First Responders is a team of local volunteers trained to attend emergency calls received by the ambulance service and provide care until the ambulance team arrives.
The Barford scheme, which serves the three parishes, is due to go "live" in the very near future and is keen to attract more members.
This worthwhile role means that you can be first on the scene to help a patient in need, administering vital first aid and often, a much needed second pair of hands for the ambulance crew when they arrive.
Call outs can range from cardiac arrests, to diabetic emergencies and seizures. To become a First Responder you must be:
Over the age of 18

Have access to a vehicle

Be willing to undertake a short training course

Be prepared to undergo a Criminal Records Bureau check
If you want to become a First Responder and help save lives in our community, Ann Starkey is co-ordinator of Barford First Responders.
Phone number 624372.
---
WELLESBOURNE HOUSEHOLD WASTE AND RECYCLING CENTRE :
Opening hours may vary during holiday periods. This recycling centre is closed bank holidays.
| | | |
| --- | --- | --- |
| Day | Winter | Summer |
| Monday, Tuesday, Thursday, Friday | 9.30 - 15.15 | 9.30 - 15.15 |
| Wednesday | 9.30 - 15.15 | 9.30 - 18.15 |
| Saturday and Sunday | 8.30 - 16.15 | 8.30 - 17.15 |
---
LEAMINGTON & DISTRICT PARKINSON'S DISEASE SOCIETY :
Meetings on the second Monday of the month 2.00pm to 4.00pm at Sydni Centre, Marloes Walk, Sydenham.
Contact Secretary 01926 853023
Freephone Helpline 0808 800 0303
---
BARFORD ALLOTMENTS :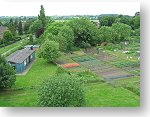 Can you dig it?
Allotments are proving extremely popular these days, and Barford is fortunate in having two allotment areas.
Contact for the Parish Council allotments is Roger Clay on 01926 624028
---
VOLUNTARY DRIVERS SCHEME :
A small number of people have generously offered to act as drivers for those in the three parishes who find themselves in difficulty in reaching hospital, doctors, dentists, chemists and in emergency situations.
Should you need some help, please telephone me and we will try very hard to find someone who is able to offer transport. It may not always be possible but we will do our best.
Barbara Winstone 624595
---
COMPOST AT HOME :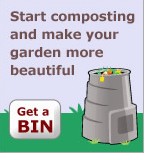 Warwickshire County Council is part of a nationwide "Compost at Home" campaign. The campaign encourages residents to transform their kitchen and garden waste into nutrient-rich compost for a blooming garden.
Residents are being encouraged to put their compostable kitchen and garden waste to good use by ordering one of the scheme's subsidised compost bins. The Council have teamed up with WRAP (the Waste and Resources Action Programme) to provide the bins — along with a free guide to composting and a handy sticker highlighting what can and can't go in — delivered direct to people's doors. The Warwickshire scheme will play its part in the nation-wide drive covering 6.5 million households across England and Scotland to promote the recycling of kitchen and garden waste and reduce the amount of rubbish sent to landfill.
Nearly two thirds of kitchen and garden waste can be tipped straight in the compost bin. You might be surprised to discover that it's not just fruit and vegetable peelings and prunings that can go in either — cardboard, eggshells and teabags make for great compost too. Composting means hugely cutting down on the amount of waste we put out for collection — not to mention a beautiful garden to enjoy as well.
WRAP is helping to provide Warwickshire residents with compost bins starting from £5, including delivery. People eager to start home composting should call 0845 073 2001 to order their bin.
A Home Composting Advisor is working closely with Warwickshire County Council. Local residents can call 0845 600 0323 for advice and information on home composting, or click to visit their website.
For further information contact: Penny Holmes, WRAP 07985 953184 or
---
BARFORD BEGINNERS
Parent Baby and Toddler Group
Friendly group meets at Barford Scout Hut 10.00 – 11.30 am every Thursday during school term time.
For more information, call Catherine Steed on 419770 or just drop in on a Thursday.
Click here for more information.
---
HEALTH & SAFETY: PEST CONTROL
The following services are provided by the Environmental Health Department at Warwick District Council:

Rats: treated free of charge

Bedbugs, fleas, cockroaches, wasps, mice: there is a charge made for these treatments with the exception of those who claim income based benefits, or half price for those receiving state pensions, proof of which will need to be seen by the Pest Control Operator.

Pests not treated: bees, bats, squirrels, wild cats, rabbits, foxes, ants and other insect pests. However, advice can be given.

For further information, telephone 01926 450000 for service or 01926 456705 for advice, or log onto www.warwickdc.gov.uk

---
BARFORD E-MAIL ADDRESS
Did you know you could have your own Barford e-mail address, for example johnsmith@barford.org.uk
The cost is a very reasonable £10 for two years.
E-mails received at your Barford e-mail address can be forwarded on to any existing e-mail address that you already have, and this forwarding can be changed at any time at no cost. This would give you the flexibility to change your internet service provider (ISP) without needing to change your e-mail address. Alternatively, you can use the Barford e-mail address directly, by setting up an e-mail account in Outlook for example.
The website has recently moved to a new hosting service, and we can provide an improved service with effective spam protection.
Phone Keith Roberts on (07748) 644515, or e-mail the Website Group via the Contact Us page, for full details.
---
HELPLINE NUMBERS
The following phone numbers may be useful:

Environmental Crime Hotline, for reporting abandoned vehicles, fly tipping, refuse and recycling issues:

Phone: (01926) 456339
Fax: (01926) 456753

Click here to email environmental problems to Warwick District Council.

Reporting fly-posting on street furniture (lampposts, benches etc): (01926) 412525
Reporting fly-posting on WDC property: (01926) 416523
Reporting graffiti on WDC property: (01926) 456031

Crimestoppers: 0800 555 111


[Back to top]
---
THE RURAL HOUSEBOUND SERVICE:
The Rural Housebound Service is a partnership between the Warwickshire Library and Information Service and Age Concern Warwickshire. It offers a free library service to housebound people living in rural areas of the county. A team of thirty volunteers assist with the selection of books and their delivery to readers throughout the county.

If you live within rural Warwickshire, do not have access to transport or do not have family or friends who can regularly exchange library books for you and you are unable to visit your local library or mobile library, you will qualify for this service. Two volunteers will visit your home once a month, bringing a selection of books, stories on tape, music cassettes or jigsaws. You may request any item free of charge and we can also help you with any information enquiries.

This is a free service. If you think you are eligible for this service or know of someone who might benefit from receiving it, please contact: Debbie Sly, Rural Housebound Service, Kenilworth Library, 11 Smalley Place, Kenilworth CV8 1QG, call (01926) 851031 or click here for the website.

---