Art Group
Cycling Group
Drama Group
Footpath Group
Ladies Guild
Lions Club
Lost & Found
Memorial Hall
Mother's Union
Neighb'd Plan
Neighb'd Watch
Oakley Wood
Parish Council
Playgroup
Pre-School
Residents Ass'n
School
Scouts & Guides
Village Directory
Village Shop
Womens Institute


LATEST NEWS

"Barford Netball Remain Unbeaten"
Although playing socially for fun and exercise rather than competitively, Barford Netball have organised various friendly games with other local teams over the last 3 years. The most recent was against Stockton B2N. The game was tight and each quarter the goal difference was always within 2 goals. In the final quarter Stockton took the lead by one goal but Barford managed to claw back a win of 25-24 at full time! Barford chose their player of the match as Izzy Bayliss as her shooting was excellent throughout the match.
The team have also recently got hoodies as the colder months are coming round again. Sporting the King George's Field logo, you may see the grey hoodies around the village. Barford Netball are grateful to their sponsors The Cinnamon Arch for contributing to the team's hoodies.
If you are interested in playing netball, please contact Ellie Lees on 07796 150 286 or come along and join us one Thursday.
Maintenance sessions – These are now in full swing again, mostly dealing with leaves which have started to fall heavily after the first frosts. If you can spare an hour or so every few weeks (usually Fridays and Saturdays) then please contact Harry Gadsden, our chair and working party coordinator. If you fancy something a bit more spontaneous and erratic then contact John Murphy who will always find jobs for willing hands down at KGF, although sometimes they do stray somewhat off site…
Dogs at KGF – Well, it's been a much quieter month on the dog front, despite the fact that KGF has actually been very busy. Well done everybody!
You may have noticed some new posters on the entrance gates giving a few gentle hints on how we can all rub along together, mostly written from the doggy perspective and meant to help everyone enjoy our great facilities. However should you wish to report an incident please contact a JPC member (click for info) or the WDC DOG WARDEN.
Dog Warden contacts are 01926 456734 or contactus@warwickdc.gov.uk. If injuries are involved then the Police should also be informed immediately.
Oh dear, what can the matter be? – We've had a couple of cases over the summer of kids "locked in the lavatory" and it has kicked off a panic, which usually results in phone calls or someone running to Barford Village Shop to get a key. Usually it is not actually a case of being "locked in" and the escape is easy, although little ones and mum and dad can be in quite a panic. Due to folk trying to force the "out of hours" dawn-to dusk electronic lock the door is becoming a bit warped/twisted and the handle has actually been cracked. This means that the ordinary spring-lock does not always engage and puts a bit of pressure on the interior lock mechanism which can make it harder to open the thumb-turn lock inside when you want to leave. All it takes is a slight inward pull to ease the mechanism and it turns easily – no keys required. So, if you witness such an incident, the quick and immediate fix is simply to push or pull the door closed until the spring-latch engages and then escape will be easy. And please don't panic, we will always get you out of there.
If you would like to receive regular email updates about the Field, including a summary of what's going on, then we can add you to our database which is growing fast. It's easy to start receiving this information – simply email your name, email address, postal address and contact telephone number to info@barfordplayingfields.org. This is a great way to receive free regular news about YOUR Field.
If you would like to find out more about football, netball, tennis, bowls, children's play and other activities taking place at the Field then log on today to www.barfordplayingfields.org. There are more and more groups of local people getting together to take part in recreational activities at the Field. Plus, if you are new to the village, then we want to hear from you as well, as joining in activities at the Field would be a great way to meet new people and enjoy some recreation at the same time.
For all KGF/BSC related matters please contact:
info@barfordplayingfields.org
Cllr Harry Gadsden – 01926 624863, 07810503779 or harrygadsden@me.com
Cllr John Murphy – 01926 624421, 07710 033444 or jvm@jvmurphy.co.uk
JPC Clerk – James Johnson – 01926 419300 or johnson.jfgm@gmail.com
ENJOY YOUR FIELD!
---
MACMILLAN COFFEE MORNING :
On Friday 27th September, the Macmillan Cancer Support Coffee Morning, organised by Jan Bradley and her excellent team, was held in the Youth and Community Centre.
It was extremely well supported by villagers and people from the surrounding area. A wonderful total of £526 was raised for this special organisation.
Many thanks to all who attended.
---
PROPOSED SPEED LIMIT ON A429 :
Warwickshire County Council (WCC) propose to impose a 50mph speed limit along the length of the A429 from Barford to Wellesbourne.

For more details (all are PDFs):
Click here for the letter from WCC
Click here for the Speed Limit Notice
Click here for the Consultation Drawing

---
Here is more information (PDF files) regarding the recent Care Home proposal exhibition boards and comment forms.

Click here to download the proposal.

Click here to download the comments form.

John Murphy
---

OPERATION CHRISTMAS CHILD – SHOE BOX APPEAL :
Once again, St Peter's Church in Barford will be acting as a drop-off point for shoebox gifts for under-privileged children across Europe and Africa .
The church will be open from 11th to 17th November, between 1.00 pm and 4.00 pm, for you to leave your gifts.
If you wish to make a gift, here are a few notes for guidance:
 Please use only adult size shoe boxes, (men and women sizes)
 Do not include any toys that are war related, food, liquids or clothing (other than hats, gloves or scarves)
 Please note that new import/export regulations mean that sweets and toothpaste are no longer allowed.
A complete list is on the donation forms, available from St Peter's Church or Barford Village Shop. Age guidance for boxes is 2-4 years, 5-9 years and 10-14 years.

For more details of this international relief operation:
https://www.samaritans-purse.org.uk/
---
'To save the planet is not very hard,
We just have to start in our own back yard'
It was fantastic to see so many enthusiastic residents – young and old – turn out to our first Bar-Zero event on 15th September. Thank you to all those who came along to the exhibition to look at our ideas and share some of their own thoughts on how we can do more in Barford to help combat climate change.
This has been hastily written just as the website goes to press but look out for more details of how we are taking the initiative forward - and ideas of what YOU can do to help – here soon.
Mary Peirson, Kirsty Healey, and Liz Harrison-Hall
---
CHANGES TO BUS TIMETABLES :
Stagecoach made several changes to bus timetables in Warwickshire with effect from 5th January 2019, including that for the X17. This has been reduced to hourly, Mondays to Saturdays, and two-hourly on Sundays. It will be truncated so that it only operates between Stratford via Wellesbourne to Warwick, no longer serving Leamington and beyond. Passengers for Leamington will need to change at Warwick. Detailed timetables have yet to be published.
The only change proposed for the X18, which serves Sherbourne via the A46, which has not previously had a service on Sundays, is that it gains a two-hourly Sunday service.
Stagecoach made changes to its timetable on 20th July 2019.
Service 15: Leamington – Warwick – Wellesbourne – Stratford - West Green Drive
Revised timetable. the times on Mondays to Saturdays have not changed significantly: they are three minutes later than before towards Warwick and Leamington and one minute earlier towards Wellesbourne and Stratford. The detailed times are displayed on `bus stops.
On Sundays the frequency remains the same (every two hours) but the times are very different: towards Warwick at 50 minutes past the even-numbered hours from 08.50 to 18.50; towards Wellesboune and Stratford at 09.17 then at 42 minutes past the odd-numbered hours from 11.42 to 17.42.
One welcome improvement for villagers wishing to visit Warwick, Leamington or Stratford in the evenings without having to use a car or taxi is that the late evening services, which had been withdrawn some years ago except on Fridays and Saturdays, have been restored for every day except Sundays. `Buses now leave for Warwick and Leamington at 20.18, 21.44 and 23.44, returning from Leamington departing at 20.20, 22.20 and (Fridays and Saturdays only) at 23.13; from Warwick departing at 20.38, 22.38 and (Fridays and Saturdays only) at 23.40. For Stratford the late evening `buses leave at 20.49 and 22.49, returning from Stratford departing at 21.20 and 23.20.
Times shown above are from Barford; times from Wasperton and Sherbourne differ by one or two minutes respectively.
Service X18: Evesham – Stratford – Warwick – Leamington - Coventry
Revised timetable. Terminal point in Coventry will now be Trinity Street. Service will no longer operate via Bidford High Street but will instead stop at a new bus stop on Tower Hill.
Click for more information on bus timetables.
---
DENE VALLEY U3A :

St Peter's Church, Wellesbourne, on Tuesday 12th November at 2.30pm
On the 2nd Tuesday of every month our organisation hosts a presentation on a topic of general interest starting at 2.30pm in St Peter's Church, Wellesbourne. Non members are always welcome to attend at a nominal charge of £2 which includes refreshments.
On Tuesday 12th November , we will host a presentation by George Hale on "Shipwrecked in the Antarctic".George will describe the experience of exploring the Antarctic from a small ship where the might of nature can be appreciated in its raw state.The presentation will take place at St Peter's Church, Wellesbourne, starting at 2.30pm. Non-members are welcome to attend at a nominal charge of £2 which includes refreshments.
If you would like to know more about our organisation then please visit our website at http://www.denevalleyu3a.btck.co.uk or visit on Facebook.
---
Friday 13th December
Barford Memorial Hall

Licensed Bar open from 7.00pm, Hot Supper at 7.30pm
Followed by Carol Singing and Entertainment
Tickets @ £10.00 -Telephone 624485 or 624371
---
Friday 29th November, 9:30am to 1:00pm
Barford Memorial Hall

Bacon Butties and Hot Snacks Tea, Coffee, Cakes, Mince Pies!
Something for everyone!
For St Peter's Church Development Fund
---
You are invited to a coffee morning on Wednesday 20th November 10.30 -12 noon at the home of Jo Burman, 1 Avon Close, Barford.
Please bring a contribution for the tombola, Christmas gifts or bottle stall for the Christmas café to be held on Friday 29th November.
---
A GLORIOUS GARDEN WEEKEND :
We were once again blessed with fantastic weather for this event, similar to 2017. This year we had a total of eight gardens along with a number of church allotments. In a change from two years ago, it was decided to use the Memorial Hall as the venue for serving lunches and teas, and stalls selling the entry maps/guides and a selection of plants, produce and games were set up on the lawn outside. As this was a fundraising event for the Church development fund, we wanted to encourage people to drop into St. Peter's on their way round the gardens. To this end, a special display of flowers had been put together by our wonderful flower ladies and appropriate music was also played to enable visitors to relax and reflect.
We estimate that we had around 400 visitors over the weekend. There was a good mix of Barford residents and visitors from further afield but the feedback was equally positive from all of them and they clearly enjoyed chatting to the garden owners. The eight gardens offered a wide variety of designs, vistas, plants and character. The children who came along all seemed to enjoy searching for the mini-beasts which had been hidden in each garden and a big thanks to Ann Holliday who hand crocheted all of them!
The catering team led by Ann Fawcett were kept busy both afternoons providing about 50 ploughman's lunches and endless tea and cake! A huge thank you to all of them. Thanks also to the garden and allotment owners for the vast amount of work they had obviously put in and to the army of other helpers who made the event possible.
All in all, it was wonderful community event and it was great to see so many people of all ages walking round the village with smiling faces. A total of £3,000 was raised which will help to pay for some of the urgent repairs needed to the church and churchyard.
---
BOARD OF GOVERNOR VACANCIES:
Are you ready to make a difference at Barford St Peter's Primary School?
"The leadership team has maintained the good quality of education in the school since the last inspection. Yours is a school with a very clear culture and ethos. You have high expectations of pupils, of their attendance, their conduct and their work ethic. Pupils rise to these high expectations. The school is very much part of, and serves, its local community, with close links to village organisations and the parish church'"
HMI Short Inspection February 2019
If you have a passion for improving the life chances of children and can offer supportive challenge to the leadership of our school to help us to fulfil our vision, please contact the school to arrange a meeting and informal discussion with the Head teacher and Chair of Governors and join the Board.
The Inspector's full report can be found on the school website:
www.barfordschool.org/Statutory-Information/Latest-Inspection-Report
---
ARE YOU A GOOD DOG OWNER? :
Please don't be the type of dog owner that spoils our green and pleasant land. Our playing fields and footpaths are for the enjoyment of everyone but sadly some dog owners are not picking up after their beloved pets. We know you love them but not everyone else does!
We received an especially sad message from a resident who found dog mess close to a family grave; this was very distressing.
Please remember this can result in a £1000 fine but don't let it come to this. Just pick it up and put it in one of the many bins in the village.
---
BARFORD HERITAGE GROUP

The following leaflets have been written and printed by Barford Heritage Group and are available from Doug Warne. Tel No. 01926 624206
Each costs £1.
Carters of Bridge Street and Church Street.
John Carter was born in 1705 and this leaflet traces his family through until the present day. The family were residents in Barford over many generations as shop keepers, millers and market gardeners and they became involved in many village activities. Records show that they were in the drama group, the Women's Institute and helped to run the school. An important leaflet that traces and documents the lives of this historic Barford family.
The Hunt family of Bridge House.
This leaflet starts with Charles Hunt in the late 1880's and continues through the generations until now. He was a market gardener and his descendants ran the village post office and stationers. Sadly members of the Hunt family were lost in the wars, one being a chaplain in the forces. In all, seven generations of the Hunt family have lived in Barford and this leaflet gives a brief history of their involvement in village life.
The Hadley family is currently being researched and a leaflet will be printed in the future.
There is a free leaflet entitled 'Bridge to Barford' available in the village shop. As well as giving a brief history of Barford it provides details of two village trails, both are circular walks which can enjoyed by all of the family. The trails follow routes looking at historic and interesting buildings, including photos and drawings, and describe many that have now disappeared. Interesting reading for newcomers in the village as well as to residents as a reminder of what they have.
Books Published by Barford Heritage Group

Becoming Barford The story of a Warwickshire village
A fascinating book which traces the origins of the village back to Anglo-Saxon times with the river Avon playing a significant part. It illustrates how Barford was involved in the Civil War and contains many photos of buildings that no longer exist and highlights how education first started for village children. It documents the many shops and businesses that were part of the village and how it has developed over the years. A must read not only for new residents but also for those who know the village well. Price £10.
Barford Remembers 1914 – 1918 1939 – 1945
This book recalls life in our village both in WW1 and WW2, the changes the war had on villagers such as the increased role of women and how the village took in refugees and billeted soldiers. It also recalls those brave people sadly lost in both world wars. The story is told through reminiscences and research based evidence and includes the roles of the British Legion, the WI, the women's land army and many more organisations. Very few villages have good local and family history resources of these sad times. All making it a worthwhile and sometimes moving read. Price £10.
Barford "Be Prepared" A Journey for Scouts and Guides
The Boy Scouts first formed in Barford in 1913 and was one of the first groups in the country. This book recalls many of the group's highlights over the years in both words and photographs up until the present day. Thanks to the commitment of their leaders (often parents) Scouts, Guides, Cubs, Beavers and Brownies continue to be an important part of village life. The book documents their progress over the years, their importance to the village and is an interesting read not just for families with young children, but anyone interested in the Scout movement. Price £8.
---
THE ARTS SOCIETY, ROYAL LEAMINGTON SPA
Members of The Arts Society, Royal Leamington Spa, have started work on a church record at All Saints, Sherbourne. A church record is a detailed inventory of the church furnishings complete with drawings and photographs. It is set out in nine different sections: memorials, metalwork, stonework, woodwork, textiles, paintings, library, windows and miscellaneous. Recording usually takes place once a fortnight for about a couple of hours, which is quite long enough particularly in the winter. The average length of time to complete a record is three years.
All Saints is a wonderful George Gilbert Scott church and is highly regarded by Pevsner. Three members of the group live in Barford so do not have far to travel.
If you would be interested in learning more about this project, or even volunteering to help, please contact Angela Watkins on 01926 624758.

For more infromation, visit the Society's website:
www.tasrls.org.uk
---

AIR AMBULANCE COLLECTION :

Thank you so much to everyone in Barford who has helped in any way to raise the magnificent sum of £1,276.40.
This is another record amount this year and has been very gratefully received by the Air Ambulance charity which has helped so many people in our village.
Despite the fact that they save so many lives they receive no government funding.
Eileen Field
---
SALVATION ARMY - WAY AHEAD PROJECT:
October 2019
We will be collecting as usual in the weeks before our harvest celebrations for this project. Please watch for details of items most needed and leave your donations in church. They will be collected regularly.
Thank you.
---
CHARLECOTE QUIET GARDEN :
Do you find peace and consolation when out in nature?
Are you interested in mediation and mindfulness?
Are you always intending to take time out to rest and to think but never seem to get around to it?
Then you might be interested in joining one of our upcoming quiet days.
---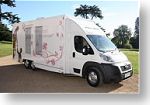 The Mobile Library visits Barford once every three weeks.
This month, the library will visit Barford on Friday 8th and Friday 29th November from 9:30am to 10:00am outside the Beehive Nursery.
Click here for the full 2019 timetable which details the time, date and location of our stops on this route.
For further information on the Mobile Library Service, please call 01926 851031.
---
WARWICKSHIRE HOME LIBRARY SERVICE:
There is also a Home Library Service which is offered across the whole of Warwickshire. This is a free Warwickshire County Council service to those who are unable to visit or use their local library or Mobile Library due to ill health or infirmity.
We deliver library books to people in their homes/ nursing homes/ residential complexes once every four weeks, based on their personal preferences. Click here for a copy of the leaflet or watch our promotional video via our website:
www.warwickshire.gov.uk/homelibraryservice
Don't forget that your library card also gives access to free Ebooks, EAudio, ENewspapers and EMagazines and much more all from the comfort of your Home;
go to: www.warwickshire.gov.uk/library
For further information on the Mobile Library Service, please call 01926 851031.
---
BROADBAND ON NEW DEVELOPMENTS :
We are seeing almost daily enquiries from owners of properties on new developments asking when we will be going to their areas. The simple answer, generally speaking, is that we won't!
Before CSW Broadband went out to tender in 2017 for Contract 3, we carried out an Open Market Review in 2016. Under this process, suppliers were sent lists of premises that appeared at that time on the Ordnance Survey Address Base. The data for this originates from the District or Borough Authorities, who enter the information into the Property Gazeteer. Therefore, the data can only include homes that have been built and registered, and is only as up-to-date as the District or Borough Authority data at that time.
If a property had not yet been built, or was not registered, then it could not be included in the data that was sent to suppliers.
It is not unreasonable to expect the developers to include broadband in their on-site infrastructure, and many do. However many people buy homes and expect that broadband will be provided, only to be disappointed once they move in. To complicate the issue, there is an EU standard that required newer homes to be built as "internet ready", so they will have network wiring around the property. However, that does not necessarily mean that there will be any connectivity from the property to the fibre network.
Buyers of any property, new or old, are strongly recommended to check the broadband connectivity situation, if it is important to them, before they buy. Don't just take the salesperson's word for it!
CSW Broadband Warwickshire County Council Email:broadband@cswbroadband.org.uk
---
THE HEWITT CONNECTION TO BARFORD :
Some of you may have read about the Hewitt family on the Heritage Group website. This is a fascinating and inspiring story about a very strong minded woman, Miss Caroline Hewitt who was born in Barford in 1872. After a very eventful start in life she established the much valued Hewitt School in New York in 1920. The Heritage Group has been in contact with the school to find out more about their principal's life.
On her visit to Barford in 1928, Caroline founded a scholarship at secondary school for a promising pupil of Barford school whose parent's circumstances precluded the expense of a higher education. The gift was in affectionate memory of her mother, Harriet. The only condition of the trust was that the scholar, for the time they had the scholarship, would place a wreath of primroses on Mrs Hewitt's grave on the 23rd of April each year.
As a result of this and other research, our school Barford St. Peter's, has decided to re-establish the annual placing of a posy of primroses on the grave of Harriet Hewitt in Barford churchyard. Miss Hewitt returned from America each year to visit her mother (another amazing, determined, intelligent woman).
Caroline died in 1961 having given so many pupils a great love of the theatre and particularly of Shakespeare; she is buried alongside her mother in St Peters churchyard.
The whole story is on the website www.barfordheritage.org.uk
---
The Post office is open from 2.45pm to 5.15pm every weekday.
Has your bank closed? You will find many banking facilities at the Post Office:
 Draw money
 Get change
 Pay in cash/cheques
 Pay bills
 Collect foreign currency
Try out your LOCAL Banking Service!
Rod Scott
Sub-Postmaster
01926 624434
---
THE CHILDREN'S SOCIETY :
A big thank you to the eight Children's Society's collection box holders who contributed a total of £120.97 towards the Society this year.
Funds raised are vital in helping towards the society's mission of supporting disadvantaged children and young people. Last year they worked with over 18,000 vulnerable children and young people, bringing life-changing support through their services around the country. This includes helping families trapped in poverty and debt, providing support to young carers and combating the evils of child sexual exploitation.
I have a number of spare boxes so if anyone would like to contribute their loose change to this worthwhile cause, do please let me know.
Jo Burman
---
BARFORD LUNCH CLUB :

Lunch Club takes place in Barford Memorial Hall every month, on the 4th Monday (unless it falls on a Bank Holiday).
There are a number of regular members but it is open to anyone (male or female) and new members will always be most welcome. It is an opportunity to meet other people and share news and views whist enjoying a delicious meal prepared by members and friends of the Ladies Guild.
The two course lunch costs £3.50 per person with a hot main course in the winter and cold in the summer with the addition of a bowl of soup.
Why not give it a try?
The next lunch club wil be on Monday 25th November 2019.
Call Ann on 624371 for further details
---
FANCY A GAME OF BOWLS? :
Now that the regeneration of King George's field is complete and the possibility of playing bowls on a low maintenance (not grass) surface a reality I fancy having a go.
I have mentioned this to several people who have shown some interest. Anyone interested please drop me an email including contact details.
If there is a reasonable response, I will call a meeting to explain my thoughts and investigate further the possibility of forming a bowls section on the Barford Sports Club.
The emphasis will be on having some fun!
I can be contacted on 01926 624407 or .
---
FACEBOOK GROUP :
I have set up a community forum page for people to discuss local issues and celebrate what the village offers. It is purely for fun and utility. There is no commercial angle to this.
I have seen it elsewhere and it helps strengthen a community if done well.
https://www.facebook.com/groups/barford1/?fref=ts
Stu Barbs
---
SILVER LINE :
The Silver Line is a helpline for older people that offers information, friendship and advice 24 hours day, 365 days a year.
Originally founded by Dame Esther Rantzen, it is the only national, free and confidential helpline for older people in the UK. The Silver Line also offers telephone and letter befriending by matching up a Silver Liner to a volunteer for regular conversation. So if anyone is lying awake at night, feeling lonely at anytime or is worried about a problem that they have and think that a chat with someone friendly who cares might help, please call The Silver Line on 0800 4 70 80 90
Click here for the Silver Liner website.
---
ECO WORKSHOP :
Thank you to all who kindly drop off items for our workshop in my porch at 27 High Street.
Important Notice :
We no longer require any plastic bottles or white envelopes. But we do want:-
- Coloured envelopes with or without stamps.
- Drink cans
- Printer cartridges
- Round or square tea bags (dried)
Many thanks

Hilary Rhead
---
FOR A SAFER HOME :
For a safer home, Warwickshire Trading Standards is urging consumers to register their fridges, washing machines and other white goods with the new domestic appliance registration scheme.
Domestic appliances have never been safer. However, as appliances become older, unforeseen faults can appear and these sometimes require the manufacturer to repair or recall the product.
A new web portal now provides access to the registration pages of 47 leading brands of domestic appliances: www.registermyappliance.org.uk
If then a manufacturer identifies a fault with a product which requires a repair or product recall, consumers can be quickly contacted.
The information consumers provide will only be used to notify them of product recalls and safety notices. The information cannot be shared or used for marketing purposes without their express consent.
Supported by Government and RoSPA.
---
BARFORD AUDIO BOOKS :
Barford Audio Books is a non-commercial, non-profit and ad-free project; providing a small quantity of high quality free audio books for anyone to listen to on their computer, MP3 player etc., or to download and burn to a CD so that you can listen to them whenever you wish, at absolutely no cost to you. Our books have been recorded mainly by volunteers from the Barford Drama Group, which enables us to provide totally free audio books. You don't even have to register, but please do join the Library so we can advise you of our latest recording.
We do have access to over 50,000 eBooks from Project Gutenberg and we are always looking for suggestions so if you would like us to record a specific Project Gutenberg eBook then please do suggest it using the form on the Contacts page, we look forward to hearing from you; although we obviously can't guarantee recording it for you.
We generally only use Project Gutenberg eBooks as our source material as all their books are in the public domain and are no longer covered by copyright law, i.e., the copyright has expired. We believe therefore that all our recordings are also no longer covered by copyright law, however because of the nature of the internet, please do check before listening to or downloading or redistributing our audio books that they are out of copyright in your country. Please join this free library by visiting: Barford Audio Books.
---
BRUNSWICK DEMENTIA CAFÉ :
A friendly, relaxed and supportive group for people with Dementia and their Carers to enjoy together. Refreshments and fun activities to share. Meet people who understand your experiences. Trained volunteers on hand to chat and provide support. Information and advice available.
WHERE: Brunswick Hub, 98-100 Shrubland Street, Leamington Spa CV31 3BD
WHEN: Fortnightly on Wednesdays, 11:00am to 1:00pm.
COST: Free of charge
For more information, please contact Hilary on 01926 422123
---
BARFORD SEWING/ KNITTING GROUP :
Fancy getting back into sewing or knitting?
Wish to learn?
Have a project you are struggling with?
We are a group of ladies (but gentlemen always welcome!) who meet every second Monday, 10.15 am – 12-15 pm in the Scout Hut. We sew and knit for ourselves but also for Community projects. Some of us are experts, always ready to help with the most difficult work. Others are learning. There is no pressure to do anything in particular. We charge £1 per session to cover the cost of hall rental.
The Sewing and Knitting Group meets in the Scout Hut on alternate Monday mornings and we love to welcome new members.
If you would like to join us or find out more, please
---
WARWICKSHIRE COUNTY COUNCIL COMMUNITY SAFETY TEAM :
Beware of offenders targeting homes of elderly residents saying that there is a problem with damp and drains.
We have received information from other UK Police Forces about incidents, which have occurred across their areas, whereby white male offenders have targeted the homes of elderly residents. The males have typically called at the homes of elderly and vulnerable people and have told them that they have a problem with damp in their house, or with their drains. They then say that they will need to hire equipment, such as a dehumidifier or pump, to rectify the problem and ask for payment up front for the hire of this equipment.
There have been no recorded incidents of this happening in Warwickshire so far but we are making you aware in case it does spread this way. Please make elderly relatives and neighbours aware that this is happening and ask them to turn the callers away empty handed and contact Police on 101 if they are approached in this way. Warn them never to hand over any cash to strangers at the door and, if possible, not to answer the door to anyone they do not know or are not expecting.
---
OLDHAM'S BANK
RIVERSIDE WALK AND COMMUNITY ORCHARD :
In 2011 the Community Orchard was planted up on Oldham's Bank by some enthusiastic villagers. Under the watchful eye of Gareth Davies, working for the LEADER programme, we planted 25 fruit trees. These were important in that they were chosen as local historic varieties and have great names such as the Warwickshire Drooper plum, Blenheim Orange apple, Meeches Prolific Quince, Winter Nellis Pear and a Mulberry (species unknown).
We have lost a number of these over time but have managed to keep a good selection growing. Last year's quinces were amazing and this year the mulberry has been prolific. Like all crops, so much depends on weather and conditions. You never know!! We have recently had a very kind offer from Margaret and Neville Woods to prune them over the year and we hope our new bees will keep up the pollination. Do walk there when you have the chance.
---
Barford Memorial Hall on Thursday mornings at 9.30am – 11.00am (term time only)
A friendly village playgroup.

Great selection of toddler toys and ride-ons.
Special baby area.
Regular craft activities.
Healthy snack for little ones.
Tea, coffee and biscuits for grown-ups.
Fun action song session at the end.
£3.00 per family per session.

Come and join us!
Every Thursday morning during term time.
Contact Barford Beginners on 07921 083142 for more information.
---
A small but enthusiastic band of ladies meet on Monday mornings at 9.30am in Barford Memorial Hall to do a gentle keep fit class which last for about 30 minutes.
If you would like to join us please contact Helen Clay 624028 for more information.
---
ARE YOU LOOKING FOR ACTIVITIES, ADVICE OR SERVICES? :
The Warwickshire Directory is aimed at helping people find information about local organisations, groups and agencies that provide activities, advice, services and support.
Information and advice is an essential part to enabling people, carers and families to take control of, and make well-informed choices about, their care and support.
Please visit the Directory online at www.warwickshire.gov.uk/directory.
We are committed to continually improving the range of information, advice and services available to people online.
Do you run a local activity or service?
Are you listed on the Warwickshire Directory? If not, we want to hear from you. The Directory could be a great way of promoting your service to a wider audience for free.
To get listed, please contact the Directory Team by emailing directory@warwickshire.gov.uk or by calling us on 01926 742604.
---
BARFORD NEIGHBOURHOOD DEVELOPMENT PLAN :
The submission version of the Plan has been completed and can be downloaded from the BNDP webpage.
Click here for full details. .
---
CALLING ALL DRIVERS… :
Back & 4th Community Transport is based at Warwick University Campus (HRI), Wellesbourne and provides minibus hire for residents of South Warwickshire. We are looking for extra volunteer drivers to take our passengers out and about in the local area and further afield, so if you have some time to spare and are interested in joining our team please give us a call.
You need to be between 25 and 70 years of age and we ask that volunteers complete a minimum of one drive per month for us. Apart from that our requirements are flexible to suit your availability.
Full training to MiDAS (Minibus Drivers' Awareness Standards) is provided as well as all out of pocket expenses. An enhanced Disclosure and Barring Service check is completed for all volunteer drivers.
We also need volunteers to help out with other tasks including assisting people on a journey and with their supermarket shopping so if you have some spare time and would like to help the local community, please contact Kate Skinner on 01789 471595 for further information.
---
LEAMINGTON AND DISTRICT PARKINSON'S SOCIETY :
Together with donations from Barford Ladies Guild and other sources, and money raising that we do ourselves, we can also offer three weekly sessions of Physiotherapy on a Monday and also Hydrotherapy twice a month. These are all with specialist therapists who can target the main problems.
As a Society we provide monthly meetings for information, companionship and entertainment. We also have social outings and an annual holiday.
If anyone would like to know anything further, or know of anyone we could help, please contact Eileen Field 01926 624431.
---
BARFORD VILLAGE PLANNING DIARY:
For those of you organising events in advance you might not be aware that there is an on-line Village Diary that you can use to see if there is already an event planned in the village at the time you have chosen. It also provides a 'What's On' diary visible to everyone.
The diary is accessible from the home page of the Barford Community Website (barford.org.uk) via the red button 'Planning Diary' on the left side..
OBVIOUSLY it will only work if every event organiser tells me the date of their event as soon it is fixed !!
New entries can be made by sending me an email ::kenhope@barford.org.uk or via
Ken Hope
---
BARFORD SEWING GROUP:
Have you heard about ……?
BARFORD SEWING GROUP
This friendly group has now been running for over a year and meets fortnightly on Monday mornings to work on various sewing projects and to exchange ideas, tips and patterns.
As well as working on our own individual projects, we have been involved in group activities, such as making 'Pillow Case' dresses and shorts to send to disadvantaged children in Peru through 'Evelyn's Charity' in Warwick. We are currently working on a range of craft items to sell at the end of the year in aid of St Peter's Church.
If you would like to join us or find out more, please call Ann on 624959.
---
ECO WORKSHOP :
ECO (Enterprise Community Opportunity) Workshop, a Stratford-based organisation that helps adults with autism and learning disabilities get valuable work experience and gain new skills, need greeting card envelopes, postage stamps, empty drinks cans, old gardening hand tools, empty plastic Coca Cola bottles, empty printer cartridges.
Items can be left in separate bags please in the porch at 27 High Street, Barford.
Click here for flyer (PDF)
---
HIGH-SPEED BROADBAND FOR BARFORD
PROJECT UPDATE - OCTOBER 2017: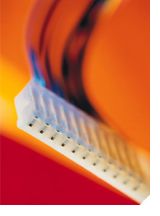 Contract 3 now awarded:
Following a rigorous procurement process, the CSW Broadband partnership has awarded all three Lots that comprise Contract 3, Part 1, to BT Openreach.
The Contract will deliver high-speed fibre broadband to more than 15,000 additional premises in Coventry, Solihull and Warwickshire. Most of these homes and businesses will get Fibre to the Premises (FTTP) technology capable of delivering ultrafast download speeds of up to 1 Gigabit per second (Gbps) and upload speeds of up to 220Mbps.
As with Contract 2, the CSW Broadband team has built headroom into the contract, meaning that if additional funding is secured then this can be rolled into the current contract without the need to go through a lengthy procurement process.
As the fibre broadband network is being installed by Openreach, households and businesses will have a wide choice of fibre broadband providers. Upgrades do not happen automatically. Residents and businesses wanting to benefit from the upgrade will need to place an order with their chosen fibre broadband provider once the work has been completed.
Openreach will use its existing underground ducting wherever possible, minimising disruption and the need to dig up roads and pavements.
The first locations to benefit are expected to be announced in early October. We are working on a new mapping system that will go live with the announcement of Contract 2, Wave 8. The Contract 3, Part 1, areas will also be shown on that map. As with previous contracts, details for Contract 3, Part 1, will be announced in Waves at 3-monthly intervals.
Updates on the roll-out are available from: www.cswbroadband.org.uk
Social Media:
SFBarford on Facebook: https://www.facebook.com/BarfordSuperfastBroadband
CSW on Facebook - https://www.facebook.com/CSWSuperfastBroadband
Twitter - https://twitter.com#!/cswbroadband
Linkedin - http://www.linkedin.com/groups/CSW-Superfast-Broadband-4403473
You can also view Superfast Barford's facebook page: https://www.facebook.com/BarfordSuperfastBroadband
---
SCOUT HUT CAFÉ
(Almost) every Tuesday morning
10:30am to 12:00 noon
At the Scout Hut, Wasperton Lane
Drop in for a cup of coffee (or tea) with (homemade) cake or biscuits and a chance to chat.
All welcome, no charge (voluntary donations to cover costs welcome).
For more information, contact Wendy Barlow 624296 or Chris and Alex Farr 620117
---
HELP NEEDED :
As many of you who walk the Oldhams bank, Millennium Walk and Community Orchard know, it takes a bit of maintenance to keep it open and free from brambles etc.
If there are any villagers out there who could help with this a few times a year I would love to hear from you. The small group who are currently doing it are getting no younger though we would like to think we are mere striplings!
Please contact Wendy Barlow on 01926624296 or .
---
COULD YOU GIVE A HOME TO A GUIDE DOG PUPPY? :
Could you give a home to a Guide Dog Puppy and be part of something amazing?
Guide Dogs are urgently looking for new volunteers to help train and socialize some of their puppies, a role known as Puppy Walking.
These crucial volunteers provide the full-time care and education of a puppy from seven weeks of age until they are between 12 and 14 months old, when the puppies return to Guide Dogs to begin their formal training.
Penny Hefferan, Volunteer Consultant for Guide Dogs and herself a Guide dog owner says, "Our puppy walkers play an essential role - if we don't have puppy walkers, we don't have Guide Dogs. "The role is challenging and it's a real commitment to take a puppy into your home for a year, but it's extremely enjoyable, rewarding and worthwhile in raising a dog who regain their independence and rebuild their lives.
Puppy Walkers need to be at home for the majority of the day so that the pup is not left alone for long periods of time. Alternatively, individuals provide joint care with a family member or friend, or take the puppy with them to a suitable work environment. Access to a car is required, plus suitable accommodation with a securely fenced yard or garden. Guide Dogs provides full training and support, supplies basic equipment and pays all veterinary and feeding expenses.
Lyn is a volunteer for Guide dogs and is currently looking after her second puppy Isaac. She says, "I have really enjoyed being a puppy walker and have loved all the new experiences it has given me. Both my puppies have been very different and it's been wonderful to watch them grow and gain in confidence. I'd recommend it to anyone who has the time to care for a dog but wants to do something special at the same time".
For further information about this and other volunteering opportunities with Guide Dogs, please call Penny Hefferan on 07881 269586 or
---
COMMUNITY TRANSPORT :
Back and 4th Transport provides accessible transport to the community and not for profit groups in the South Warwickshire area.
We are always looking to recruit volunteer minibus drivers for our community transport projects.
Volunteers will be subject to a satisfactory DBS check and will be based at our offices in Wellesbourne. Full training will be provided and all out of pocket expenses will be paid
If you are a friendly and sociable person with some spare time and enjoy helping others, please contact Gareth Jones on 01789 471595 or click here to visit our website
---
Barford Community Charity exists to provide financial assistance to projects which develop the villages of Barford, Sherbourne and Wasperton for the benefit of the whole community. This can be for the provision, improvement or maintenance of public amenities or recreational facilities, to provide training or employment opportunities, or to make provision for groups with a particular need. Since its inception in 2008, the Charity has provided financial support totalling almost £100,000 for the following projects:
King George's Field, Piano for Barford Primary School, Barford Community Shop, flagpole on village green, new chairs and disabled ramp for St. Peter's Church, street lighting for Sherbourne, Barford football team match kit, Village Directory printing.
The Charity can also be used as a temporary repository for charitable funds raised in the villages. As a Charity we are usually able to reclaim Gift Aid on these funds.
The trustees are always keen to help projects in the villages on receipt of an application form. The current Trustees are:
John Barrott (Chair), Alison Gadsden, Liz Harrison Hall, Sue Jessett, John Murphy, Sue Partridge and Alan Rhead.
What is the Barford Community Charity (BCC)?
A Charity established in 2007 to facilitate the development and launch of Barford Village Shop. The underlying focus of the BCC is to promote village cohesion, by raising and administering funds for projects and initiatives that will bring an element of regeneration to the village.
How is the Charity run?
We rely on the support and generosity of others through bequests, donations and fund-raising. The BCC also benefits from profits derived from Barford Village Shop. Applications are considered by the Trustees of the BCC.
How do I apply for assistance from the BCC?
In writing, using our standardised application form, available from any of the Trustees.
If we are satisfied that the project will benefit the local community, we may be able to award funds.
If we need further information we will contact the applicant.
We always try to help where we can, but if we feel unable to assist we will explain why.
John Barrott
Chairman
Barford Community Charity
---
WRCC COMMUNITY CARS :
Do you have a few hours to spare each week?
WRCC Community Cars (formerly Warwick Health Transport) need some help in their Wellesbourne office on a Wednesday morning between 10.00h and 13.00h (Other days possible).
We are looking for an organised and patient person with a pleasant telephone manner who is comfortable using a computer to take bookings from users of our volunteer car scheme.
This is a voluntary role but mileage expenses to and from home will be paid (currently 45p per mile).
To find out more please phone 01789 471595
---
NEIGHBOURHOOD PLAN:
A Neighbourhood Plan is a new type of plan introduced in the Localism Act. It will be the result of a community working together to decide how their local area should develop and grow in the future.
Barford, Sherbourne & Wasperton Joint Parish Council has applied to Warwick District Council for designation of a Neighbourhood Plan Area under Part 2 of the Neighbourhood Planning (General) Regulations 2012 for the area of Barford parish only.
Information about Barford's Neighbourhood Plan can be found on the Warwick District Council website.
---
WARWICKSHIRE DIRECT WEBSITE :
I would like to draw your attention to the following webpage at the Warwickshire Direct website: www.warwickshire.gov.uk/scams
This regularly updated webpage provides information about current scams in operation, alongside advice on what to do if you think you come across a scam. If you are particularly concerned about scams, please do visit the website for information on how to protect yourself.
Anita Kendall
Area Support Officer
Community Partnership Team
---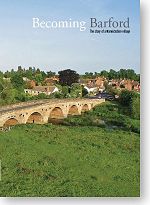 Barford Heritage Group's book, "Becoming Barford - The story of a Warwickshire Village".
The full colour publication traces the development of the village from a small Anglo-Saxon settlement to the 1960s using over 200 pictures and many reminiscences.
The book is now on sale in Barford Village Shop, price was £12.99, now £9.99.
---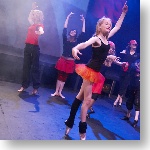 Playbox Theatre is one of the UK's leading theatre companies working exclusively with, and for, children and young people aged between 3-19 yrs. The home of Playbox is a beautiful arts complex, The Dream Factory, in Warwick and it is here that workshops, holiday courses and productions take place.
Playbox also has centres across the region, including Stratford-upon-Avon, at Cox's Yard by The River Avon. The company's mission is to develop the imagination, confidence and self-esteem of every young person we work with. Our members have the opportunity to explore a range of performing arts, including mime, movement, voice, film, circus, dance, musical theatre and Shakespeare.
All members take part in weekly training workshops, and every young person has regular opportunities to appear in major productions.
If you would like to know more about Playbox Theatre, please call Emily on 01926 419555 ext.3 or . Lots more information can be found on our website.
---
LOVEBALLET DANCE COMPANY :
LoveBallet's Show raises thousands for local charities
Over 250 pupils from the leading dance school LoveBallet Dance Company have recently danced their socks off to raise over £3000 for 2 wonderful local charities in their dance show "Peter Pan" which was held in July in Leamington Spa. Children and adults from 3 yrs to 70 yrs danced in the show to raise funds for Dogs for Good (Banbury) and the Children's Air Ambulance (Based in Warwickshire).
LoveBallet Dance Company offers lessons across Warwickshire, Oxfordshire and Northamptonshire, with their own purpose built studios in Southam, but also other venues across the county too.
We look forward to a seeing our pupils and welcoming new faces too into our LoveBallet Family in September after the summer break. We have exams in the Autumn coming up and a performance at the Royal Albert Hall in London next year too, exciting time.
Details of all our classes are on our website www.loveballet.co.uk
---
EMAIL UPDATES FROM THE JPC :
Chairman's Chatter can often send out timely reminders, updates and notices direct to your in boxes. If you do not already receive these from John Murphy AND WOULD LIKE TO DO SO so that you can be added to the circulation list.
The list will not be shared with others, will be sent out as Bcc (so not revealing your email) and will only be used for matters which should reasonably interest/ concern you.
It's free, easy and just occasionally is the only way to get urgent things out to a wider audience – and you can always hit DELETE or ask to be unsubscribed.
---
FINANCIAL HELP FOR LOCAL STUDENTS :
The Hampton Lucy Grammar School Foundation is an educational charity which provides grants to young people under 25 years of age who live in the parishes of Hampton Lucy, Charlecote, Wasperton and Alveston and who may be at school or in further or higher education or other training programs.
The Trustees consider applications very carefully and, as well as assisting individuals in meeting educational costs, make grants to local schools.
The Trustees would like to hear from parents and from young people who may be in financial need. Provided applicants meet the relevant criteria, the Trustees may award a grant or a series of grants towards the provision of education, training, additional classes or equipment e.g. for music, art, dance, or sports, as well as help towards college or university.
Requests for Grant Application Forms and other enquiries should be sent to the Clerk to the Trustees, Hampton Lucy Grammar School Foundation, Highdown House, 11 Highdown Road, Leamington Spa, Warwickshire CV31 1XT.
---
VILLAGE PUBLIC ACCESS DEFIBRILLATOR :
Thanks to the generosity of Barford Parish Council, a Public Access Defibrillator (PAD) was installed in the car park of the Village Shop late in 2011.
This PAD is for use by people who have not been trained in CPR or other first aid procedures when it seems that a person's heart has stopped, and it complements the work of our trained First Responders. The PAD provides step-by-step vocal prompts so that it can be used by any responsible person.
Should there be an emergency you should still dial 999 and, if there is no First Responder on duty, you will be directed by the emergency services to the PAD with instructions on how to access it. Don't worry that you won't know what to do or may do harm; when you open the box a voice gives you clear verbal instructions. If it is not a cardiac arrest, the machine will prompt you not to deliver any shocks.
---
BARFORD RELIEF IN NEED TRUST:
Don't be put off by our name (it's an historical title that we've inherited!). We are a local charity who serve the residents of Barford, Sherbourne and Wasperton and we are here to help in times of unexpected financial demands. This could occur as a result of ill-health, education or retraining fees or many other situations.

Are you finding it a bit of a struggle to make ends meet at the moment? The Barford Trust can help in all sorts of situations, including stretched finances, ill-health or old age expenses, and the cost of improving life chances through education and retraining.
To make an application for help from the Trust you need to reside in Barford, Sherbourne or Wasperton and apply to The Clerk to the Trust, Terry Offiler, at 14, Dugard Place, Barford (Tel. 624153).
Your application will be passed to one of the Trustees who will seek a very informal meeting with you to explore your need and situation on the basis of which the application would then be decided by a meeting of the trustee body.
Please be assured that all enquires are treated with complete discretion and confidentiality.
With thanks
Terry Offiler
---
WHP CHARITABLE TRUST:
Barford, Sherbourne and Wasperton residents living with ill health or injury are being urged to apply for financial assistance to help alleviate their pain and discomfort.
The call comes from the WPH Charitable Trust – a Warwickshire-based body of trustees made up of medical and non-medical professionals – which distributes some £250,000 of financial aid across Coventry and Warwickshire every year.
Individuals and organisations who work towards preventing, relieving and curing ill health are also among those urged to apply.
Grants are also given to community and private projects in the area which aim to improve the lives or quality of life of people battling ill health or injury.
Recent grants include £1,500 for a mobility scooter for a 51-year-old mother who would otherwise find it difficult to get out and about, and £2,000 to a 73-year-old pensioner for a stairlift in his own home. Also, £1,500 towards a project teaching people with mental health issues how to cook and eat healthily, and £1,500 towards a recycling social enterprise project which creates volunteering opportunities for people with learning difficulties or disabilities, who may otherwise find it difficult to find employment.
The criteria for eligibility for a wide range of needs, from research into new technologies to the provision of equipment for personal need. The Trust supports new buildings for hospitals and schools helping with provision of special educational facilities, disabled funding, and access improvements.
David Holt is Chairman of the WPH Charitable Trust trustees. He said: "Whether your application is for an amount large or small, the aim of the WPH Charitable Trust is to offer financial assistance towards projects and equipment which are of benefit to the lives of people.
"If you think you may qualify for assistance, the WPH Charitable Trust actively encourages you to get in touch."
The Trust was established in 1994 and since then thousands of people across the area have benefited directly or indirectly from Trust funds. For further information, or to make an application, visit the WPH Charitable Trust website :
http://www.warwickshirehealthcharity.org.uk/
---
RAMBLERS :
When you are out walking have you ever come across an obstructed path, a broken stile or even a sign saying 'keep out'?

These types of problem should first be reported to the Rights of Way Officer at either the county or unitary council responsible for the place where the problem occurred. These officers should then take action to ensure that the problem is rectified.

But you can also report these problems to us, either by using our path problem report form or via our facebook tool. We will pass the information you provide onto a local Ramblers volunteer who will investigate further.

Many thanks,

Rachel Alcock
Campaigns Officer
---
BOOKS AT HOME :
Are you an avid reader but unable to visit your local Library or Mobile Library due to long term ill health or infirmity?
Are you a full-time carer and unable to access a Library?
If you fit these criteria you may benefit from this Service.
The Home Library Delivery Service offers a service directly to your door using Age UK volunteers in all areas of the County.
We can supply books in both ordinary print and Large Print, books on cassette or cd and jigsaws.
If you would be interested in receiving this service, please contact the Home Delivery and Mobile Library Service on (01926) 851031.
---
SCOTTISH COUNTRY DANCING :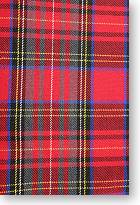 After almost 20 years of Barford Scottish Country Dancing in the Memorial Hall, we have decided to end our meetings on Friday evenings due to falling numbers. This was extremely frustrating for our wonderful and patient teacher Margaret Baker who over the years has been our guiding light.
I would like to thank all the Barford, Warwick & Leamington dancers for their support over the years. Some from the early years to those who joined more recently. We have had tremendous fun and the trips north to Crieff on several occasions were memorable.
Please note anyone who wishes to continue their skills with Scottish Country Dancing with Margaret's expert tuition can do so on Thursday evenings in Leamington Spa. Please contact me for further details and we might be able to arrange a car rota.
Hilary Rhead
---
RIVER AVON –WASPERTON :
Whilst walking my dog recently near the river in Wasperton, I noticed a swan, which looked very unwell and I wanted to do something to help it.
After a little research online I discovered Wychbold Swan Rescue, a registered charity, and called them to see if they could help.
They came along and rescued the stricken swan and I have now heard that they have managed to dislodge the fishing hook and line, which was stuck in the poor creature's throat and the swan is making a good recovery at their Sanctuary near Droitwich. Once it is well enough they will release it back to its natural habitat.
They have given permission for their contact details to be published, should anyone else need to contact them.
Angela Chambers
A resident from Sherbourne reports:
We found a swan with a broken wing on the Avon near Sherbourne. Thanks to the information on the website and in Plurality we were able to ring Wychbold Swan Rescue and they came to collect the injured pen and also took her mate. She has now had the infected wing removed and is doing well; her mate is very attentive to her!
Thank you to the Wasperton resident who alerted readers to the Wychbold Swan Rescue.
---
KNOW YOUR RIGHTS -
ADVICE FROM WARWICKSHIRE TRADING STANDARDS:
Take Care When Switching Energy Suppliers
Warwickshire County Council Trading Standards has had reports of "rogue" energy sellers operating locally who will say anything to gain access to your property. One claimed to be a "council home energy surveyor"; another claimed that he had been sent out to check meters in the area because of a report of "overcharging on tariffs" and carried a device similar to those used to record meter readings; a third claimed that the gas and electricity meter had been mis-calibrated.
New rules introduced this year to protect consumers state that:
Salespeople must carry a badge giving their name and that of the company

They must give you a written quotation before the sale goes through

If you have a pre payment meter you can now owe up to £200 and be able to switch
Trading Standards advises:
If you really want to do business on the doorstep, do not switch on the first visit - get the written quotation and then check out whether it really is a better deal by using a price comparison website e.g. TheEnergyShop.com
If it really is better for you, arrange for the agent to call back at a later date to suit you.
For more advice on problems with shopping or buying services, contact Consumer Direct on 08454 04 05 06.
---
THE CHILDREN'S SOCIETY :
Calling all box holders!
June is the time for The Children's Society Boxes to be emptied so could all those with a box let me know when would be a convenient time for me to collect them. I am most grateful for your continuing support and do hope that you are able to carry on with filling your box with all your small change as it is such a tremendous help to the Society.
Should anyone else be interested in having a box please do not hesitate to contact me when I would be delighted to provide one.
Thank you for your continuing support. The Children's Society mission is "to fight child poverty and neglect, and help all children have a better chance in life".
Jo Burman (624292)
Click here for The Children's Society website.
---
NEED A BREAK FROM CARING? :
Caring for older people is often rewarding – but it can be tiring too. Whether you are a live-in carer or whether you just keep an eye on an elderly relative, you cannot do it 24 hours a day, 365 days a year. Jephson Plus, Sheltered Housing Service offer short term respite care (not nursing or personal care) in Huntley Lodge, a sheltered housing scheme in Leamington Spa. A stay here can be a good way to find out what it is like to live in sheltered housing.
The charge for a week at Huntley Lodge is £299. This includes all meals, electricity, heating, hot water and social activities.
To find out more or arrange a visit, please call Liz on 01926 313838.
---
IT'S YOUR STORY PROJECT :
I am writing to you from Heritage Education, the education arm of the Warwickshire County Council Museum Service. We are looking for five villages within Warwickshire to take part in our 'It's Your Story' project. We would bring our Museum on the move bus to your village (currently themed around 'memory'), and using the onboard recording equipment, record conversations between willing participants, such as fathers and sons, children and grandparents etc, as they talk about the treasured memories they have. The conversation would be informal, but the sharing of these memories would hopefully really bring people together and also store these stories for future generations. Furthermore, we will be taking these stories and in conjunction with Playbox Theatre Company in Warwick, we will be devising a show, which would then return to the villages to give a performance.
We are only at the early raising funds stage, so we are looking for expressions of interest only. There is no commitment on your part at the moment, but the more who are interested the more likely we are to get this exciting project off the ground. The bus could come to any of your summer events, fetes etc, or run on into the autumn, and there would be no charge. I'm sure many of your villagers have a story to tell. If you are interested please let me know as soon as possible.
Simon Startin
Audience Development Officer for Schools LLC,
Adult, Health & Community Services.
Tel: 01926 412034
---
WELLESBOURNE HOUSEHOLD WASTE AND RECYCLING CENTRE :
Opening hours may vary during holiday periods. This recycling centre is closed bank holidays.
| | | |
| --- | --- | --- |
| Day | Winter | Summer |
| Monday, Tuesday, Thursday, Friday | 9.30 - 15.15 | 9.30 - 15.15 |
| Wednesday | 9.30 - 15.15 | 9.30 - 18.15 |
| Saturday and Sunday | 8.30 - 16.15 | 8.30 - 17.15 |
---
LEAMINGTON & DISTRICT PARKINSON'S DISEASE SOCIETY :
Meetings on the second Monday of the month 2.00pm to 4.00pm at Sydni Centre, Marloes Walk, Sydenham.
Contact Secretary 01926 853023
Freephone Helpline 0808 800 0303
---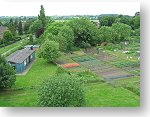 Can you dig it?
Allotments are proving extremely popular these days, and Barford is fortunate in having two allotment areas.
Unusually, we have a small number of our allotments available at the moment. Initially we are offering these to new tenants. If you are interested please contact Jane Stamp (624084). Rents are £30 per year per unit payable in advance.
Contact for the Parish Council allotments is Roger Clay on 01926 624028
Contact for the Church Allotments is Jane Stamp on 01926 624084.
---
VOLUNTARY DRIVERS SCHEME :
A small number of people have generously offered to act as drivers for those in the three parishes who find themselves in difficulty in reaching hospital, doctors, dentists, chemists and in emergency situations.
Should you need some help, please telephone me and we will try very hard to find someone who is able to offer transport. It may not always be possible but we will do our best.
Barbara Winstone 624595
---
COMPOST AT HOME :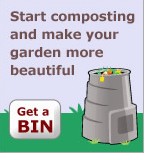 Warwickshire County Council is part of a nationwide "Compost at Home" campaign. The campaign encourages residents to transform their kitchen and garden waste into nutrient-rich compost for a blooming garden.
Residents are being encouraged to put their compostable kitchen and garden waste to good use by ordering one of the scheme's subsidised compost bins. The Council have teamed up with WRAP (the Waste and Resources Action Programme) to provide the bins — along with a free guide to composting and a handy sticker highlighting what can and can't go in — delivered direct to people's doors. The Warwickshire scheme will play its part in the nation-wide drive covering 6.5 million households across England and Scotland to promote the recycling of kitchen and garden waste and reduce the amount of rubbish sent to landfill.
Nearly two thirds of kitchen and garden waste can be tipped straight in the compost bin. You might be surprised to discover that it's not just fruit and vegetable peelings and prunings that can go in either — cardboard, eggshells and teabags make for great compost too. Composting means hugely cutting down on the amount of waste we put out for collection — not to mention a beautiful garden to enjoy as well.
WRAP is helping to provide Warwickshire residents with compost bins starting from £5, including delivery. People eager to start home composting should call 0845 073 2001 to order their bin.
A Home Composting Advisor is working closely with Warwickshire County Council. Local residents can call 0845 600 0323 for advice and information on home composting, or click to visit their website.
For further information contact: Penny Holmes, WRAP 07985 953184 or
---
BARFORD BEGINNERS
Parent Baby and Toddler Group
Friendly group meets at Barford Scout Hut 10.00 – 11.30 am every Thursday during school term time.
For more information, call Catherine Steed on 419770 or just drop in on a Thursday.
Click here for more information.
---
HEALTH & SAFETY: PEST CONTROL
The following services are provided by the Environmental Health Department at Warwick District Council:

Rats: treated free of charge

Bedbugs, fleas, cockroaches, wasps, mice: there is a charge made for these treatments with the exception of those who claim income based benefits, or half price for those receiving state pensions, proof of which will need to be seen by the Pest Control Operator.

Pests not treated: bees, bats, squirrels, wild cats, rabbits, foxes, ants and other insect pests. However, advice can be given.

For further information, telephone 01926 450000 for service or 01926 456705 for advice, or log onto www.warwickdc.gov.uk

---
BARFORD E-MAIL ADDRESS
Did you know you could have your own Barford e-mail address, for example johnsmith@barford.org.uk
The cost is a very reasonable £10 for two years.
E-mails received at your Barford e-mail address can be forwarded on to any existing e-mail address that you already have, and this forwarding can be changed at any time at no cost. This would give you the flexibility to change your internet service provider (ISP) without needing to change your e-mail address. Alternatively, you can use the Barford e-mail address directly, by setting up an e-mail account in Outlook for example.
The website has recently moved to a new hosting service, and we can provide an improved service with effective spam protection.
Phone Keith Roberts on (07748) 644515, or e-mail the Website Group via the Contact Us page, for full details.
---
HELPLINE NUMBERS
The following phone numbers may be useful:

Environmental Crime Hotline, for reporting abandoned vehicles, fly tipping, refuse and recycling issues:

Phone: (01926) 456339
Fax: (01926) 456753

Click here to email environmental problems to Warwick District Council.

Reporting fly-posting on street furniture (lampposts, benches etc): (01926) 412525
Reporting fly-posting on WDC property: (01926) 416523
Reporting graffiti on WDC property: (01926) 456031

Crimestoppers: 0800 555 111


[Back to top]
---
THE RURAL HOUSEBOUND SERVICE:
The Rural Housebound Service is a partnership between the Warwickshire Library and Information Service and Age Concern Warwickshire. It offers a free library service to housebound people living in rural areas of the county. A team of thirty volunteers assist with the selection of books and their delivery to readers throughout the county.

If you live within rural Warwickshire, do not have access to transport or do not have family or friends who can regularly exchange library books for you and you are unable to visit your local library or mobile library, you will qualify for this service. Two volunteers will visit your home once a month, bringing a selection of books, stories on tape, music cassettes or jigsaws. You may request any item free of charge and we can also help you with any information enquiries.

This is a free service. If you think you are eligible for this service or know of someone who might benefit from receiving it, please contact: Debbie Sly, Rural Housebound Service, Kenilworth Library, 11 Smalley Place, Kenilworth CV8 1QG, call (01926) 851031 or click here for the website.

---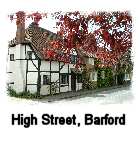 If you would like your organisation or event to be added to these community pages, please send us details using the ContactUs link.