Art Group
Cycling Group
Drama Group
Footpath Group
Ladies Guild
Lions Club
Lost & Found
Memorial Hall
Mother's Union
Neighb'd Plan
Neighb'd Watch
Oakley Wood
Parish Council
Playgroup
Pre-School
Residents Ass'n
School
Scouts & Guides
Village Directory
Village Shop
Womens Institute

List of councillors

Meeting dates
Meeting minutes

Audit of accounts

Commentary on activity in our three parishes and may also contain information, which has not yet passed before the full JPC, in which electors may have an interest, all written from the perspective of the JPC, responsible to all three parishes.
The official minutes are written by the Clerk and RFO of the Council, and are not moderated by anyone prior to their approval at a subsequent meeting. Copies of the official minutes are available on this website.
Updated: May 2020

[Back to top]


---
CORONAVIRUS (COVID-19) :
Well, how our lives have changed! Not least that this edition of Village voices is going out as "digital only". Lockdown, social distancing, working from home, furlough and closure of public and commercial facilities really has made us behave differently, even before we consider the caution and fear that has crept into our lives.
From a Joint Parish Council perspective the main difficulty is that we cannot currently meet conventionally and we have had to wait for new legislation to permit us to hold virtual meetings. The legislation was actually passed quite quickly but we were left in limbo for some time wondering just how we were meant to proceed given that previous rules dictated that certain meetings and functions had to occur at certain times and in certain manners. Annual JPC Meetings, usually held in May each year are lapsed for this year and appointments will carry over to May 2021 by default, UNLESS the JPC chooses to make changes at any meeting it does manage to hold – virtually or in person. The most visible representation of this is that Cllr Tony Merrygold will automatically continue as Chair for the coming year. In order that JPC business can continue regardless, many of our standard duties are already delegated to the Clerk/Responsible Financial Officer who can always consult as needed with the Chair and other members.
During this Covid-19 restriction period, meetings will be kept as infrequent and simple as possible to deal with urgent and essential business whilst still complying with the minimum and base requirements.
Like many other authorities and HMG itself, we have elected to use Zoom for our virtual meetings and we have had a few dry runs to get on top of the technology. As it is always a requirement that our meetings are held "in public" the Zoom meetings will be open for the public to join in an observer capacity only, beyond the dedicated public participation item when they may be invited to speak.
The usual notice requirements apply to virtual JPC meetings and these will be posted on noticeboards and the website as appropriate along with the Zoom joining details which will be a "meeting number" and a "password" for access. All members of the public joining the meeting must MUTE their microphones at all times except when invited to speak by the chairman. As always, the chairman will have total control of the meeting and his directions must be followed in order that business can be conducted in an efficient and timely manner.
---
KING GEORGE'S FIELD:
Following directions from HMG the JPC had to close some of the KGF facilities – the kids' play area, the MUGA, the tennis, the outdoor gym and the toilets – to minimise contact, spread and proximity. Fortunately such closure has been well accepted and tolerated and most folk have been diligent in respecting social distancing both for themselves and respecting that of others. Unfortunately there have been just a few cases of blatant irresponsibility and disrespect of others and one case required the intervention of the Police, who apparently responded very promptly and made the situation abundantly clear to the offenders…
Of course, some of the young seem to think that they are immune to both Covid-19 and rules and have chosen to meet in larger groups and to use or enter the closed facilities. Even if they were immune they overlook the risks to others including their friend and particularly their families at home…
The guidance applies to everyone.
So, until further notice, the rules are clear:
 Maintain social distancing with members of households other than your own
 Keep off or out of the closed facilities
 Avoid busy times, even though we know you like to see each other!
 Walk or cycle some of the less busy routes locally
 Stay on our patch and only go outside it when really necessary
 Don't encourage outsiders to KGF at present! Avoid importing Covid-19…
---
ELLIOT'S MEADOW:
Robin Smith-Ryland has kindly agreed that from the end of March Barford residents can walk the Elliott's Meadow area as a temporary arrangement to assist with regular exercise. Access is via Hewitt Road and under the Barford Bypass bridge. You can then follow the river along the southern bank through the next three fields before returning along the same route or on the opposite side of the fields. The ground is quite rough having been wet and then parched but the views are superb and it gives a different perspective on our villages.
Thank you, Robin! It is much appreciated.
---
SAND AND GRAVEL:
The Public Enquiry is currently still scheduled for June 3rd and 4th although no doubt there will be special arrangements if it is still to proceed.
---
WASPERTON BUS SHELTER :
Reinstatement was well under way but has been halted due to Covid-19 restrictions.
The sharp-eyed amongst you will have noted that the current rebuild does not include a "window" in the southern face, unlike the original. This is partly error through trying to replicate the original from the base slab and a pile of bricks, and was only realised too late. The current plan is to provide a suitable mirror which will provide a view of any approaching bus so that passengers can leap out and request the bus to stop. On the plus side it should make the shelter a bit cosier?
---
WESTHAM LANE :
Colloquially named "Bremridge 3".Still no planning application has been received.
---
MCDONALD'S 24 HOUR RESTAURANT AND DRIVE THRU:
Planning Applications W/19/1473, W/19/1494 and W/19/1492 on Stratford Road adjacent to J15.
The applications were due to be determined by the end of November. Still no decision has been made and Highways England have requested a further three month delay in determination pending the applicant providing further information regarding the likely impact on the local road network, in particular J15 and the M40.
---
PEDESTRIAN CROSSING, WELLESBOURNE ROAD :
WCC officers have now carried out surveys of vehicle traffic and pedestrian numbers on Wellesbourne Road and results indicate that numbers were considerably short of the thresholds required for WCC funding of a new Pelican crossing.
Members were keen that we should continue to push for some sort of crossing to be provided or at least facilitated. Watch this space.
---
TAYLOR WIMPEY BREMRIDGE 2:
This site is now effectively ending although many aspects remain unsatisfactory. JPC members continue to participate with considerable frustration in liaison meetings to resolve issues related to sewage, smells, wildlife infringements, lighting and junction issues.
---
JOINT STRATEGIC NEEDS ASSESSMENT :
JPC members attended a formal meeting of "stakeholders" to launch the scheme locally. An interesting meeting where many disciplines and levels of local government were represented. High on the agenda were matters of health and social care and how these might be funded and distributed across the whole county. Disadvantaged areas and "Cinderella" services were very well represented and made strong cases for securing funding and support.
When you are invited to participate please give it your full consideration as importantly it will drive funding and service provision IN OUR AREA which might otherwise be less well provided for.
It's coming soon… probably April.
---
CLIMATE EMERGENCY REFERENDUM :
Climate Emergency Referendum and the elections of the Police and Crime Commissioners has been cancelled/postponed due to Covid-19.
The referendum was essentially about a surcharge on our Council Tax bills to cover WDC Climate Emergency actions. The surcharge was included in our latest bills and now does not apply, so will be rebated over the balance of the year by reduced collections on the Direct Debit systems, so no need to panic… No doubt in due course these two items will be rescheduled for our attentions.
---
VE DAY CELEBRATIONS - 75th Anniversary - Friday 8th May:
Well, you guessed it, Covid-19 has put a dampener on this too!
There will be no mass gatherings and folks are suggesting "Stay at Home Parties" along with a nationwide rendition of "We'll Meet Again" at 21.00hrs and arrangements for more public and formal celebrations on VJ Day (weekend August 15th-16th)
---
PARISH MEETINGS :
These are meetings held especially for residents to hear updates and to raise matters which may concern them. They are not formal JPC meetings and are covered by a different set of rules.
The law states that they must be held in April or May and all three villages have had to cancel their original arrangements for April due to Covid-19 restrictions. However, the law remains and we must await further instruction on how to proceed.
There has been no relaxation of the rules to date and these "Annual Parish Meetings", as opposed to "JPC Annual Meetings" cannot currently be run as virtual meetings; it is difficult to imagine how they would work given their inherent nature.
Once instructions are clear we will announce how we might proceed with as much notice as possible.
---
EMAIL UPDATES :
We can often send out timely reminders, updates and notices direct to your email in boxes. If you do not already receive these AND WOULD LIKE TO DO SO please contact John Murphy so that you can be added to the circulation list.
The list will not be shared with others, will be sent out as Bcc (so not revealing your email) and will only be used for matters which should reasonably interest/ concern you.
It's free, easy and just occasionally is the only way to get urgent things out to a wider audience – and you can always hit DELETE or ask to be unsubscribed.
---
MEMBERS' ATTENDANCE RECORDS :
The Chairman of the JPC has asked that a record of JPC members' attendance be published on the website.
Click here to download record of attendance at JPC meetings in 2017/ 18 (PDF file, 15k)
---
JPC meetings have been suspended until further notice.
Click here for Notices of JPC and Planning Committee meetings, and the Minutes of previous meetings.
Click here for a list of all JPC meetings in 2019/ 20.
There is a session for " Public Participation " early in the agenda (four minutes maximum per person) when we are happy to hear and note your concerns or questions.

Alternatively, you may submit "your views" to yourviews@barford.org.uk or email the Chairman, Tony Merrygold, on 624295 or 07802 455217 or tmerrygold@btinternet.com or the Clerk, James Johnson at johnson.jfgm@gmail.com or contact any of the Parish Councillors about any matters you wish to bring to our attention.
An agenda for each meeting will be posted in advance on all the village notice boards. Residents are also encouraged to email myself (see below), or contact any of the Parish Councillors or the Clerk, James Johnson.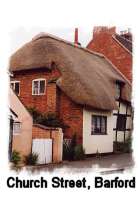 Click on the links to the left for a full list of councillors and a calendar of future meetings.
Minutes of previous council meetings, planning committee meetings and other JPC documents are also available from this page.