Art Group
Cycling Group
Drama Group
Footpath Group
Ladies Guild
Lions Club
Lost & Found
Memorial Hall
Mother's Union
Neighb'd Plan
Neighb'd Watch
Oakley Wood
Parish Council
Playgroup
Pre-School
Residents Ass'n
School
Scouts & Guides
Village Directory
Village Shop
Womens Institute

List of councillors

Meeting dates
Meeting minutes

Audit of accounts

Commentary on activity in our three parishes and may also contain information, which has not yet passed before the full JPC, in which electors may have an interest, all written from the perspective of the JPC, responsible to all three parishes.
The official minutes are written by the Clerk and RFO of the Council, and are not moderated by anyone prior to their approval at a subsequent meeting. Copies of the official minutes are available on this website.
Updated: March 2021

[Back to top]


---
KING GEORGE'S FIELD :
As I write we are still well locked into Lockdown 3 and many of the KGF facilities are out of use. The wettest season for several years means that the field is well water-logged and mud is getting trampled everywhere by the sheer number of visitors and particularly those running their dogs. There is so much water that it is actually moving down the field surface and across the path in the SW corner of the field!
The drainage ditch and culverts are working well, but beware, they are potentially dangerous places for children to play…
We all still NEED to take precautions to protect ourselves and our families! It could be a good policy to treat everyone you meet as if they were Covid positive and keep your distance. We cannot be too careful.
Zipwire and Springer are still awaiting final adjustments…
---
BARFORD VILLAGE GREEN/BARFORD VILLAGE SHOP PLAY AREA :
This has now been completed and the contractors have made an excellent job of restoring the play area. The contrasting surfacing looks really smart and looks as if it might have been designed that way for aesthetics, but really it is a safety feature to indicate where there may be slight changes in levels and potential trip hazards.
We have received a few comments that the cost of replacement seemed very high, however the procurement process ensured that we actually achieved a very competitive price and we were pleased to see that the contractors delivered to a very high standard and executed the job with industry leading working practices. Specialist works are just not in the bargain basement - what price safety?
---
BARFORD HOUSE LAND/ RESTFUL HOMES :
No progress to date - watch this space.
---
FARM TRAFFIC THROUGH BARFORD :
February's JPC heard an impassioned statement from Mark Griffin concerning the numbers and speeds of agricultural vehicles which pass through our village - seemingly they are getting more numerous, bigger and faster and causing considerable concern.
We live in a (semi) rural location and farm related movements are inevitable but it does not seem unreasonable that we should expect them to be undertaken safely and with consideration.
If you have similar concerns and views or suggestions then please let the JPC know and also Mark (mark.griffin1@outlook.com) who is leading the non-JPC side of things on this.
---
SNOW, ICY ROADS, GRIT AND SALT :
Yellow grit bins are located near most of our junctions onto the A429 and A46 - also at the Barford end of Hareway Lane. - These are replenished each year in good time for the cold season, and thereafter as required.
Whilst the A429 and A46 along with Wellesbourne Road and Church Street/High St, Barford are included in the routine gritter routes, the roads within Sherbourne and Wasperton, and Hareway Lane and Wasperton Lane are not.
The grit bins are there for YOU to make the areas/junctions near their location safer for the community. The bins contain shovels to assist spreading - only a modest amount is actually needed - but please replace the shovels ready for the next user. Please do use them - they are there to be used!
---
ROAD CROSSINGS :
The principle of providing better "informal crossings" has been approved by the JPC and has now been included in our budget for next year. There is considerable work to be done on the scheme at WCC level, but we hope to have things well in train before May when we hope that we will qualify for some financial support via our WCC councillor, Les Caborn.
---
EMAIL UPDATES :
We can often send out timely reminders, updates and notices direct to your email in boxes. If you do not already receive these AND WOULD LIKE TO DO SO please contact John Murphy so that you can be added to the circulation list.
The list will not be shared with others, will be sent out as Bcc (so not revealing your email) and will only be used for matters which should reasonably interest/ concern you.
It's free, easy and just occasionally is the only way to get urgent things out to a wider audience – and you can always hit DELETE or ask to be unsubscribed.
---
MEMBERS' ATTENDANCE RECORDS :
The Chairman of the JPC has asked that a record of JPC members' attendance be published on the website.
Click here to download record of attendance at JPC meetings in 2017/ 18 (PDF file, 15k)
---
The next JPC meeting will be held on Monday 8th March 2021 - via Zoom (unless advised otherwise) at 7:30 pm.
Click here for Notices of JPC and Planning Committee meetings, and the Minutes of previous meetings.
Click here for a list of all JPC meetings in 2020/ 21.
There is always a session for " Public Participation " early in the agenda (four minutes maximum per person) when we are happy to hear and note your concerns or questions.

Alternatively, you may submit "your views" to yourviews@barford.org.uk or email the Chairman, Tony Merrygold, on 624295 or 07802 455217 or tmerrygold@btinternet.com or the Clerk, James Johnson at johnson.jfgm@gmail.com or contact any of the Parish Councillors about any matters you wish to bring to our attention.
An agenda for each meeting will be posted in advance on all the village notice boards and on this website. Residents are also encouraged to email myself (see below), or contact any of the Parish Councillors or the Clerk, James Johnson.

John Murphy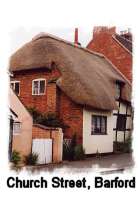 Click on the links to the left for a full list of councillors and a calendar of future meetings.
Minutes of previous council meetings, planning committee meetings and other JPC documents are also available from this page.