Art Group
Cycling Group
Drama Group
Footpath Group
Ladies Guild
Lions Club
Lost & Found
Memorial Hall
Mother's Union
Neighb'd Plan
Neighb'd Watch
Oakley Wood
Parish Council
Playgroup
Pre-School
Residents Ass'n
School
Scouts & Guides
Village Directory
Village Shop
Womens Institute

List of councillors

Meeting dates
Meeting minutes

Audit of accounts

Commentary on activity in our three parishes and may also contain information, which has not yet passed before the full JPC, in which electors may have an interest, all written from the perspective of the JPC, responsible to all three parishes.
The official minutes are written by the Clerk and RFO of the Council, and are not moderated by anyone prior to their approval at a subsequent meeting. Copies of the official minutes are available on this website.

[Back to top]


---
WCC MINERALS PLAN :
Revised proposals are again delayed and are now expected to be presented to WCC Cabinet on 24th July. Papers for the meeting have yet to be released but should be available about one week before the meeting and it remains to be seen whether our local sites, Sites 4 and 5 remain in the proposed plan.
Barford Residents' Association are intending to make presentations at the meeting if our sites are indeed proposed to be carried forward. The meeting will be held at Shire hall and the public are permitted to attend to show support and hear proceedings. More news next month then!
---
TAYLOR WIMPEY SITE OFF BREMRIDGE CLOSE :
Taylor Wimpey's subcontractors are now well underway and work is progressing.
There are still reports of contractors ignoring agreements concerning access to and from the site. If infringements are seen please ensure that these are brought to JPC's attention for reporting to TW and WDC.
---
KING GEORGES'S PLAYING FIELD :
The facilities have been really quite busy over these early summer months and no doubt will get much busier over the school holidays. The whole site is reviewed at least every day and often 2-3 times each day in an effort to ensure that everything works well and no problems are allowed to escalate. If you see anything which concerns you do please let us know so that, if appropriate, we can intervene at the earliest time and keep everything working well with no upsets for anyone.
Reminder – All gates on and near the site should be kept shut, except when actually passing through them – this includes the gates on the track (for safety reasons) and all the courts gates (to keep dogs and foxes off the surfaces). Similarly the gates of the "compound" behind the store/toilet building should also be kept closed – it only contains the electrical cabinets, the drainage systems and temporary storage of refuse –so please ensure that they stay closed – and just why does someone keep opening them??? If you do find any gates left open or hooked back then PLEASE CLOSE THEM for us…
If you see illegal or inappropriate parking, then please let us know, preferably with a photograph including the vehicle number. The local Police recommendation remains to report "serious transgressions" promptly and they promise to help resolve them subject to resource availability. They can be reported to 101 (not 999!), the WRW Community Officers or via the JPC.
---
BARFORD WAR MEMORIAL BUS SHELTER :
Well, finally the grass has been cut and it is all beginning to look a bit better – let's hope the mowing carries on…
At the June JPC we agreed to go ahead with overhauling the shelter's roof and we can expect all the moss to be removed and the tiles and guttering to be made good in the near future.
---
SHERBOURNE VILLAGE HALL :
A recent private christening party at the hall unfortunately led to invasion of a neighbouring garden and significant damage – all accessed by the rear, emergency only, fire escape door.
Sadly the landlord has reacted by summarily fixing the fire door closed with a threat to "brick it up" permanently. The door was originally put in place to comply with fire and licensing requirements relating to public safety in a public building, and its loss or absence does restrict what, if any, use can be made of the hall.
The JPC is obviously keen to support Sherbourne over this problem and hopefully common sense will prevail and, with clearer signage, appropriate security/ fire locks and careful vetting and briefing of future hirers, the hall can soon be back in full and normal use.
It is perhaps also timely to note that the current lease on the hall, granted by Charles Smith-Ryland, is due to expire in 2022 and although the current landlord has indicated that renewal may be refused the hall committee and the JPC hope to achieve a mutually acceptable renewal.
STOP PRESS: Fire Officers have approved continued use with a MAXIMUM 60 PERSONS capacity.
---
BARFORD RIVERSIDE WALK/ OLDHAMS' BANK :
Many will have noted that recently the main pedestrian gate onto the site has collapsed.
Thanks to those that took the trouble to report it. Just to remind everyone, the land was left over from the Barford Bypass project and had been left to go wild. The JPC negotiated with WCC, who continue to own the site, and were granted a lease to use and develop the site for public access and are consequently now responsible for all aspects of its maintenance.
Any issues should be reported to JPC in the first instance.
Meanwhile we are making arrangements for the collapsed gate to be replaced with a more sturdy and automatically closing steel gate, similar to those used near to King George's Field. At the same time we will also install similar gates alongside the two vehicle access gates and at the north end of the site to facilitate circular walks and removing the need for folk to climb over the fences. The actual installation may take a little while as the gates are made to order and we are hoping that WCC may be able to contribute towards the costs as this is their land and also adjacent to a busy road.
---
EMAIL UPDATES :
We can often send out timely reminders, updates and notices direct to your email in boxes. If you do not already receive these AND WOULD LIKE TO DO SO please contact John Murphy so that you can be added to the circulation list.
The list will not be shared with others, will be sent out as Bcc (so not revealing your email) and will only be used for matters which should reasonably interest/ concern you.
It's free, easy and just occasionally is the only way to get urgent things out to a wider audience – and you can always hit DELETE or ask to be unsubscribed.
---
MEMBERS' ATTENDANCE RECORDS :
The Chairman of the JPC has asked that a record of JPC members' attendance be published on the website.
Click here to download record of attendance at JPC meetings in 2017/ 18 (PDF file, 15k)
---
The next JPC meeting will be held on Monday 9th July 2018 in Wasperton Village Hall at 7:30 pm.
Click here for a list of all JPC meetings in 2018.
There is a session for " Public Participation "early in the agenda after our essential housekeeping matters which must as a matter of legality take priority. "Public Participation" is a short period (4 minutes maximum per person) when we are happy to hear and note your concerns or questions. No special presentational skills are needed and councillors will hear you in an informal and welcoming way. We are always pleased to have matters and opinions brought to our attention. We cannot usually enter into detailed discussion with the public at the time but if possible may be able to supply an immediate answer, OR will decide, at a later time or date, whether and what action may be appropriate.
Alternatively, if you do not wish to attend in person, you may submit "your views" for formal attention of the JPC by and the matter will be taken to the next JPC meeting and you will get a formal response.
An agenda for each meeting will be posted in advance on all the village notice boards. Residents are also encouraged to email myself (see below), or contact any of the Parish Councillors or the Clerk, James Johnson.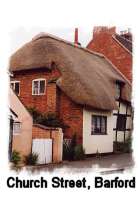 Click on the links to the left for a full list of councillors and a calendar of future meetings.
Minutes of previous council meetings, planning committee meetings and other JPC documents are also available from this page.