Art Group
Cycling Club
Drama Group
Footpath Group
Ladies Guild
Lions Club
Lost & Found
Memorial Hall
Mother's Union
Neighb'd Watch
Oakley Wood
Parish Council
Parish Directory
Playgroup
Pre-School
Residents Ass'n
School
Scouts & Guides
Village Shop
Womens Institute


At the Annual Parish Council meeting in May 2000, a view was raised that my writings might be mistaken for the official minutes of our JPC meetings. The official minutes are written by the Clerk and RFO of the Council, and are not moderated by anyone prior to their approval at a subsequent meeting. Copies of the official minutes are available on this website.

Any matter raised in this page is solely commentary on activity in our three parishes and may also contain information, which has not yet passed before the full JPC, in which I believe electors may have an interest, all written from the perspective of the JPC Chairman who is responsible to all three parishes.

John Murphy
Chairman JPC

---
VACANCY – BARFORD COUNCILLOR
We still have a vacancy for a councillor to serve the remaining part of the Parish Council term.
If you are interested in this important local work please contact the clerk, James Johnson – 419300 or me, or any parish councillor for a chat and details.
---
PROPOSED DEVELOPMENTS
The Appeal number APP/T3725/A/14/2215618 (Sharba/Land at Barford House 60 dwellings etc ) will be dealt with by "Public Inquiry" – the week starting September 29th , expected to last four days - venue still to be announced.
The Taylor Wimpey application (W/14/0693) on the old Sherbourne Nursery site for the erection of 60 houses and a new access has now been submitted. It was considered by the JPC when we raised various concerns about the proposals for this site - notwithstanding the fact that the site had been selected "as the least bad option" to go forward within the New local Plan as a significant contributor to the 70-90 houses Barford was expected to take.
As a major site WDC generally will take a longer time to determine its decision which may also need to be "called-in" by the Secretary of State.
---
NEW LOCAL PLAN :
The DRAFT LOCAL PLAN w – The consultation period has now closed and WDC continue to do work including assessing material coming forward through co-operation with adjacent authorities, culminating in a further presentation to WDC in October prior to going forward to Examination in Public. Any alternative, involving significant changes to the Draft Local Plan would effectively require starting all over again and risk further exposure to aggressive developers.
---
GYPSY & TRAVELLER PROPOSALS – PREFERRED OPTIONS
WDC is still processing responses and its reactions thereto. It is expected that a WDC Preferred G&T proposal (ie final sites) will be available in Mid-August when we will again be able to comment prior to it finally linking up with the Draft new local Plan.
---
REVIEW OF PLAY AND SPORTS FACILITIES :
The weekend of July 5/6 th saw the very successful presentation of proposals for the Children's Play Area part of the project. Six quite different schemes were provided with varying styles, scales and finishes. Opinion was varied but all the schemes found their supporters and we received over 100 feedback forms with lots of really useful commentary.
There were however some clear front-runners and we will be liaising with the providers to modify the options to incorporate all the favourite elements and remove any elements which were not popular. We are hoping to bring a firm proposal to the JPC for adoption probably at the September meeting with a view to construction at some stage during 2015, the exact time depending on how funding is going on the wider parts of the overall scheme. At the same time as considering the Children's Play area we were pleased to be able to explain and receive comment upon the overall scheme and given the hundreds of visitors on the two days it was tremendous to hear so much support and enthusiasm for the whole concept of more recreational activity in our parishes. It really is very exciting and it really is starting to happen now..... If you have any further views on the scheme so far please do let us know
---
BARFORD NEIGHBOURHOOD DEVELOPMENT PLAN :
The group is still working hard on this and on the week-end of July 5/6 th ran an informal consultation alongside the Playing Field group gaining valuable insight into residents wishes for the parish in the future. Whilst our plan is beginning to take some real shape now and we have identified some of the main issues for debate we are currently being delayed by various administrative hurdles coming out of the concurrent (and periodic) Electoral Boundary Review – itself a good thing to ensure electoral fairness and boundary logic – which is preventing us from finalising our "Designated Area" which is a key stage prior to starting the formal consultation process. Currently we are delayed until at least beyond September, but it may be longer and it is also having funding implications for us which are of some concern, however the work still carries on in preparation for the formal stages of the process, so stand by for further action when we finally get the "go-ahead".
---
ANNUAL PARISH MEETINGS :
All three Annual Parish Meetings are now completed and were well attended. Draft Minutes of these meetings are posted very quickly on the Barford website and are available both as a future reference point and also to inform those who could not attend in person.
---
EMAIL UPDATES :
Chairman's Chatter can often send out timely reminders, updates and notices direct to your in boxes. If you do not already receive these from me AND WOULD LIKE TO DO SO so that you can be added to the circulation list.
The list will not be shared with others, will be sent out as Bcc (so not revealing your email) and will only be used for matters which should reasonably interest/ concern you.
It's free, easy and just occasionally is the only way to get urgent things out to a wider audience – and you can always hit DELETE or ask to be unsubscribed.
---
MEMBERS' ATTENDANCE RECORDS :
The Chairman of the JPC has asked that a record of JPC members' attendance be published on the website.
Click here to download record of attendance at meetings of the JPC from May 2007 to 2010 (PDF file, 14k).
Click here to download record of attendance at meetings of the JPC from May 2010 to March 2011 (PDF file, 12k).
Click here to download record of attendance at meetings in 2012/13 (PDF file, 9k)
---
The next JPC meeting will be held on Monday 1st September 2014 in Barford Memorial Hall at 7:30 pm.
Click here for a list of all JPC meetings in 2013/14.
There is a session for " Public Participation " early in the agenda after our essential housekeeping matters which must as a matter of legality take priority. "Public Participation"is a short period of 4 minutes maximum per person which is set aside solely to hear comments and questions from members of the public. No special presentational skills are needed and councillors will hear you in an informal and welcoming way. We are always pleased to have matters and opinions brought to their attention and will hear you in an informal and welcoming way. We cannot usually enter into detailed discussion with the public at the time although it may be possible to supply an immediate answer. Otherwise we will decide, at a later time or date, whether or what action may be appropriate.
Alternatively, if you do not wish to attend in person, you may submit "your views" for formal attention of the JPC by and the matter will be taken to the next JPC meeting and you will get a formal response.
An agenda for each meeting will be posted in advance on all the villages' notice boards. Residents are also encouraged to email myself (see below), or contact any of the Parish Councillors or the Clerk, James Johnson.
John Murphy, Chairman JPC
August 2014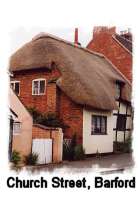 Click on the links to the left for a full list of councillors and a calendar of future meetings.
There are also links to the agenda for the next JPC meeting, and upcoming planning applications.
Minutes of previous council meetings and planning committee meetings are also available from this page.