Art Group
Drama Group
Footpath Group
Ladies Guild
Lions Club
Lost & Found
Memorial Hall
Mother's Union
Neighb'd Watch
Oakley Wood
Parish Council
Playgroup
Pre-School
Residents Ass'n
School
Scouts & Guides
Village Shop
Womens Institute


At the Annual Parish Council meeting in May 2000, a view was raised that my writings might be mistaken for the official minutes of our JPC meetings. The official minutes are written by the Clerk and RFO of the Council, and are not moderated by anyone prior to their approval at a subsequent meeting. Copies of the official minutes are available on this website.

Any matter raised in this page is solely commentary on activity in our three parishes and may also contain information, which has not yet passed before the full JPC, in which I believe electors may have an interest, all written from the perspective of the JPC Chairman who is responsible to all three parishes.

John Murphy
Chairman JPC

---
LAND AROUND BARFORD HOUSE –
SHARBA HOMES :
Planning Application W11/1533, refused by WDC, went to appeal in February and the Inspector has dismissed the appeal with much emphasis on the heritage and conservation aspects of the case and considering the balances of benefits and harms accruing – straight NPPF stuff, with very limited weight given to the existing/old WDC Local Plan.
Contrary to previous advice it now seems that this is not subject to further approval by the Secretary of State and could only be challenged on "procedural issues" via the Court of Appeal.
---
DEVELOPMENT PLANS :
The New WDC Local Plan will come back for an extra round of consultation in early June – having considered all the responses to the Preferred Options stage. This extra round of consultation will consider the revised approach and should hopefully inform the next stage the Draft Local Plan which is now obviously somewhat delayed. In the meanwhile the JPC will receive a briefing in late April from the WDC officer appointed to oversee the rural villages allocations and we will learn of the rationale for allocating numbers throughout the rural areas.
---
BARFORD ALLOTMENTS:
The community polytunnel group has disbanded and the tunnel will now be administered by the JPC directly. The tunnel contains ten modest bays, ideal for salad crops and seedlings and the surrounding area will be subdivided and is suitable for those not wishing to commit to a full plot.
Any interested parties – current allotment holders or not – should contact Cllr Roger Clay on 01926 624421 or
---
BARFORD – VACANCY FOR A JPC MEMBER :
Still vacant…
Statutory processes have now been completed and the JPC is now able to co-opt a new member. The work is not unduly onerous but requires regular attendance at evening meetings and a willingness to undertake modest amounts of "support work" between meetings. It can also be fun and extremely informative and allows you to "make a difference" in the democratic process. If you might be interested in the work and have the time, enthusiasm and skills to join us please contact the clerk or any JPC member for an informal chat and details of how you might apply.
---
SHERBOURNE – VACANCY FOR A JPC MEMBER :
A vacancy in Sherbourne also still remains. If you might be interested please do speak to me, James Johnson our clerk (01926 419300) or any other JPC member.
The first opportunity to co-opt for either post will occur at the May 13th JPC.
---
ANNUAL PARISH MEETINGS :
These are your chance to come and raise any parish issues which concern or interest you. There are usually updates from various organisations and the opportunity to question your elected representatives .
Barford – 7.30 pm Tuesday April 2nd – was well attended and a very informative and useful meeting. Once again we considered Neighbourhood Plans and whilst there were no obvious volunteers for leadership there was a clear wish to look into the practicalities of undertaking such a plan. It was resolved to hold a meeting to involve all interested parties to investigate the way forward – date to be announced later.
The subject of installation of Solar Panels on the roof of Barford Memorial Hall was raised in the meeting. There would be significant benefits as a result, especially as the Barford Village Shop could use most of the electricity generated, particularly during the summer when chillers and air conditioning make great demands. Initial thoughts are to install the maximum capacity on the front roof of BMH with all electricity going to BVS which then pays a nominal rent to BMH. It will be a major capital investment and will significantly reduce costs for both BVS and BMH well into the future. The vast majority of those present were in favour of the concept however there were concerns about the appearance if the panels on the front of a prominent building in the Barford Conservation Area, which as such would not have Permitted Development rights and so would need a full Planning Application. Panels could be selected to minimise the impact on the appearance but we would like to gather local views on this proposal before it is taken further. Please send me your views.
Wasperton – 7.30 pm Monday April 15th – still to happen at time of writing
Sherbourne – 7.30 pm Monday April 22nd - ditto
---
EMAIL UPDATES :
Chairman's Chatter can often send out timely reminders, updates and notices direct to your in boxes. If you do not already receive these from me AND WOULD LIKE TO DO SO so that you can be added to the circulation list.
The list will not be shared with others, will be sent out as Bcc (so not revealing your email) and will only be used for matters which should reasonably interest/ concern you.
It's free, easy and just occasionally is the only way to get urgent things out to a wider audience – and you can always hit DELETE or ask to be unsubscribed.
---
MEMBERS' ATTENDANCE RECORDS :
The Chairman of the JPC has asked that a record of JPC members' attendance be published on the website.
Click here to download record of attendance at meetings of the JPC from May 2007 to 2010 (PDF file, 14k).
Click here to download record of attendance at meetings of the JPC from May 2010 to March 2011 (PDF file, 12k).
Click here to download record of attendance at meetings in 2012/13 (PDF file, 9k)
---
The next JPC meeting will be held on Monday 13th May 2013 in Barford Memorial Hall at 7:30 pm.
Click here for a list of all JPC meetings in 2012/13.
There is a session for " Public Participation " early in the agenda after our essential housekeeping matters which must as a matter of legality take priority. "Public Participation" is a short period set aside solely to hear comments and questions from members of the public. No special presentational skills are needed and councillors will hear you in an informal and welcoming way. We are always pleased to have matters and opinions brought to our attention. We cannot usually enter into detailed discussion with the public at the time but if possible may be able to supply an immediate answer, OR will decide, at a later time or date, whether and what action may be appropriate.
Alternatively, if you do not wish to attend in person, you may submit "your views" for formal attention of the JPC by and the matter will be taken to the next JPC meeting and you will get a formal response.
An agenda for each meeting will be posted in advance on all the villages' notice boards. Residents may also feel free to email myself (see below), or contact any of the Parish Councillors or the Clerk, James Johnson.
There are also "drop-in surgeries at Barford Village Shop every first Saturday of the month from 10.30-12.00 noon .
John Murphy, Chairman JPC
April 2013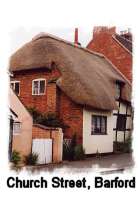 Click on the links to the left for a full list of councillors and a calendar of future meetings.
There are also links to the agenda for the next JPC meeting, and upcoming planning applications.
Minutes of previous council meetings and planning committee meetings are also available from this page.