Art Group
Cycling Club
Drama Group
Footpath Group
Ladies Guild
Lions Club
Lost & Found
Memorial Hall
Mother's Union
Neighb'd Plan
Neighb'd Watch
Oakley Wood
Parish Council
Parish Directory
Playgroup
Pre-School
Residents Ass'n
School
Scouts & Guides
Village Shop
Womens Institute

List of councillors

Meeting dates
Meeting minutes

Audit of accounts



At the Annual Parish Council meeting in May 2000, a view was raised that my writings might be mistaken for the official minutes of our Joint Parish Council (JPC) meetings. The official minutes are written by the Clerk and RFO of the Council, and are not moderated by anyone prior to their approval at a subsequent meeting. Copies of the official minutes are available on this website.

Any matter raised in this page is solely commentary on activity in our three parishes and may also contain information, which has not yet passed before the full JPC, in which I believe electors may have an interest, all written from the perspective of the JPC Chairman who is responsible to all three parishes.

John Murphy
Chairman JPC

---
BARFORD KING GEORGE'S FIELD -
PLAY AND SPORTS FACILITIES :
Reminder - The half gate on the track is to clearly indicate that this is not a vehicular right of way (it is actually a Public Footpath and a private drive). Essential users are expected to open and close the gate immediately on any use – it should never be left open! Please support us in keeping the KGF area as traffic-safe as possible by ensuring that BOTH GATES are kept closed at all times between immediate use. If you find one open, please close it unless there is clear indication for its being kept open. Closed must be the default setting!
Loads of sun and quite a bit of rain lately – end July and early August – a gazebo has been erected for shade and shelter for the summer holidays and two parasols have been provided for the picnic area – enjoy!
And the great weather has provided a great opportunity for picnics – Hurrah! The biggest problem arising is the sheer amount of waste being carefully put in our litter bins which has severely stretched our handling capacity. It would be very helpful if folk could take as much of their picnic rubbish home as possible and put it in their home bins for disposal. It would help a lot.
At the time of writing we are still waiting for the legal guys and western Power to get themselves organised and provide our electricity supply – how can it be so complicated????
Please do check the latest situation and information at http://www.barfordplayingfields.org/news.html which is open for bookings and to register for email updates.
---
DOGS AT KGF:
Thankfully, again, relatively little marking has been required – thank you to everyone behaving responsibly.
---
THREE INCIDENTS IN SLEEPY BARFORD :
(1) Armed (knife) robbery at Barford Village Shop on Friday August 5th – robber made off with cash via getaway car and left shaken staff following a very rapid Police response.
(2) Falsely reported cemetery attack on 19yr old girl – panic caused by Stratford Observer transcription error putting "Barford" rather than "Bidford" on their front page header. Text inside was clearly relating to Bidford .
(3) Mid-week, early August evening an "unknown male" seen lingering in the children's play area drinking beer and eating a take-away close to three unrelated, unaccompanied young children. Also throwing food down on ground.
When challenged by a dog walker became very abusive and offensive. That is certainly not normal or acceptable behaviour especially as there is plenty of more appropriate seating available without invading the kids' area.
The point of reporting the above is not to be alarmist but solely to prompt folk to keep their eyes open and to report ANYTHING unusual or unacceptable immediately or at least as soon as possible. The Police would sooner have false leads to eliminate possibilities rather than miss out on what could be vital intelligence. JPC members and Barford Sports Club officers will happily provide rapid support and advice if you see something unacceptable at King George's Field, but we need to know fast with some real facts and descriptions – "a couple of lads, one day last week" will not help us much. These are our parishes and we need to notice what is going on and we must help the police and councils keep things in order – do not hesitate…
---
LAND NORTH OF BREMRIDGE CLOSE :
No planning application received yet…
---
BARFORD HOUSE WALL :
As reported last month work has now started on restoring the wall fronting land surrounding Barford House. The safety hoardings are up, the eastern footpath is closed and work is expected to last about three months, but progress so far is slow with only a small section demolished and no rebuilding evident yet..
---
BARFORD VACANCIES :
There are still two places available for Barford parish councillors so if you want to become involved and help support and shape your area, please do get in contact with any Barford councillor.
---
EMAIL UPDATES :
Chairman's Chatter can often send out timely reminders, updates and notices direct to your in boxes. If you do not already receive these from me AND WOULD LIKE TO DO SO so that you can be added to the circulation list.
The list will not be shared with others, will be sent out as Bcc (so not revealing your email) and will only be used for matters which should reasonably interest/ concern you.
It's free, easy and just occasionally is the only way to get urgent things out to a wider audience – and you can always hit DELETE or ask to be unsubscribed.
---
MEMBERS' ATTENDANCE RECORDS :
The Chairman of the JPC has asked that a record of JPC members' attendance be published on the website.
Click here to download record of attendance at meetings in 2012/13 (PDF file, 9k)
Click here to download record of attendance at meetings in 2013/14 (PDF file, 10k)
---
The next JPC meeting will be held on Monday 5th September 2016 in Barford Memorial Hall at 7:30 pm.
Click here for a list of all JPC meetings in 2015/16.
There is a session for " Public Participation " early in the agenda after our essential housekeeping matters which must as a matter of legality take priority. "Public Participation" is a short period (4 minutes maximum per person) when we are happy to hear and note your concerns or questions. No special presentational skills are needed and councillors will hear you in an informal and welcoming way. We are always pleased to have matters and opinions brought to our attention. We cannot usually enter into detailed discussion with the public at the time but if possible may be able to supply an immediate answer, OR will decide, at a later time or date, whether and what action may be appropriate.
Alternatively, if you do not wish to attend in person, you may submit "your views" for formal attention of the JPC by and the matter will be taken to the next JPC meeting and you will get a formal response.
An agenda for each meeting will be posted in advance on all the villages' notice boards. Residents are also encouraged to email myself (see below), or contact any of the Parish Councillors or the Clerk, James Johnson.
John Murphy, Chairman JPC
August 2016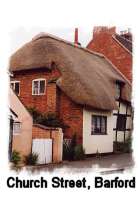 Click on the links to the left for a full list of councillors and a calendar of future meetings.
Minutes of previous council meetings, planning committee meetings and other JPC documents are also available from this page.