Art Group
Cycling Club
Drama Group
Footpath Group
Ladies Guild
Lions Club
Lost & Found
Memorial Hall
Mother's Union
Neighb'd Plan
Neighb'd Watch
Oakley Wood
Parish Council
Parish Directory
Playgroup
Pre-School
Residents Ass'n
School
Scouts & Guides
Village Shop
Womens Institute


At the Annual Parish Council meeting in May 2000, a view was raised that my writings might be mistaken for the official minutes of our JPC meetings. The official minutes are written by the Clerk and RFO of the Council, and are not moderated by anyone prior to their approval at a subsequent meeting. Copies of the official minutes are available on this website.

Any matter raised in this page is solely commentary on activity in our three parishes and may also contain information, which has not yet passed before the full JPC, in which I believe electors may have an interest, all written from the perspective of the JPC Chairman who is responsible to all three parishes.

John Murphy
Chairman JPC

---
PROPOSED DEVELOPMENTS :
Wellesbourne Road pavement is now clear of fencing and it is declared safe to walk along. Having said that of course the wall does require repair and WDC have now resolved to instruct repairs themselves if the owners will not co-operate and then recharge the costs to them. No news yet on when the works might take place, but perhaps hopefully not until the works opposite have settled down?
---
SHERBOURNE NURSERY SITE :
Taylor Wimpey have started in earnest and the old Police House is now gone and rendered to hardcore. We understand that building will start as soon the archaeological study is completed.
---
BARFORD NEIGHBOURHOOD PLAN :
Currently out to consultation with Warwick DC for six weeks. Then it should go before an Inspector and then come back for a Referendum if approved.
---
REVIEW OF PLAY AND SPORTS FACILITIES :
The Working Party has now worked on reconfiguring the pitch layout to accommodate the FA's demands and this has resulted in pushing out the paths and relocating the picnic area. But all features have been retained, although perhaps not quite as spaciously and aesthetically as we might have hoped. We will be submitting the revised application to WDC as soon as practicably possible.
---
ANNUAL PARISH MEETINGS :
Barford started off the round with its meeting on April 13th fairly well attended and lots of information and discussion. By the time you read this Sherbourne and Wasperton will also have held their meetings. Generally these meetings are "under-attended" and a valuable opportunity is missed to mix with fellow residents and hear updates on parish matters and to ask those burning questions. Ah, well, there's always next year…
---
THREE ELECTIONS :
Yes it is a big election year again. Thursday May 7 th will be the General Election for our MP, the District Council election and the Parish Council election. The voter registration deadline for the May 2015 elections is Monday 20th April. There will be polls held for the first two in any event. If there are fewer candidates than seats for the JPC it will be an "uncontested election" and hence no poll (voting). Regardless, when Polling Day comes please get out and do your bit!
As I write it seems likely that there will remain parish councillor vacancies, at Barford so we will need to find new members to co-opt. Please contact me, the clerk or any current councillor if you would like any further information on joining the JPC on a co-opted basis.
---
EMAIL UPDATES :
Chairman's Chatter can often send out timely reminders, updates and notices direct to your in boxes. If you do not already receive these from me AND WOULD LIKE TO DO SO so that you can be added to the circulation list.
The list will not be shared with others, will be sent out as Bcc (so not revealing your email) and will only be used for matters which should reasonably interest/ concern you.
It's free, easy and just occasionally is the only way to get urgent things out to a wider audience – and you can always hit DELETE or ask to be unsubscribed.
---
MEMBERS' ATTENDANCE RECORDS :
The Chairman of the JPC has asked that a record of JPC members' attendance be published on the website.
Click here to download record of attendance at meetings of the JPC from May 2007 to 2010 (PDF file, 14k).
Click here to download record of attendance at meetings of the JPC from May 2010 to March 2011 (PDF file, 12k).
Click here to download record of attendance at meetings in 2012/13 (PDF file, 9k)
---
The next JPC meeting will be held on Monday 11th May 2015 in Barford Memorial Hall at 7:30 pm.
Click here for a list of all JPC meetings in 2015/16.
There is a session for " Public Participation " early in the agenda after our essential housekeeping matters which must as a matter of legality take priority. "Public Participation" is a short period (4 minutes maximum per person) set aside solely to hear comments and questions from members of the public. No special presentational skills are needed and councillors will hear you in an informal and welcoming way. We are always pleased to have matters and opinions brought to our attention. We cannot usually enter into detailed discussion with the public at the time but if possible may be able to supply an immediate answer, OR will decide, at a later time or date, whether and what action may be appropriate.
Alternatively, if you do not wish to attend in person, you may submit "your views" for formal attention of the JPC by and the matter will be taken to the next JPC meeting and you will get a formal response.
An agenda for each meeting will be posted in advance on all the villages' notice boards. Residents are also encouraged to email myself (see below), or contact any of the Parish Councillors or the Clerk, James Johnson.
John Murphy, Chairman JPC
February 2015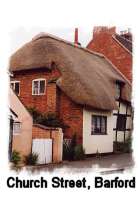 Click on the links to the left for a full list of councillors and a calendar of future meetings.
There are also links to the agenda for the next JPC meeting, and upcoming planning applications.
Minutes of previous council meetings and planning committee meetings are also available from this page.