Art Group
Cycling Group
Drama Group
Footpath Group
Ladies Guild
Lions Club
Lost & Found
Memorial Hall
Mother's Union
Neighb'd Plan
Neighb'd Watch
Oakley Wood
Parish Council
Playgroup
Pre-School
Residents Ass'n
School
Scouts & Guides
Village Directory
Village Shop
Womens Institute

List of councillors

Meeting dates
Meeting minutes

Audit of accounts



Commentary on activity in our three parishes and may also contain information, which has not yet passed before the full JPC, in which electors may have an interest, all written from the perspective of the JPC, responsible to all three parishes.
The official minutes are written by the Clerk and RFO of the Council, and are not moderated by anyone prior to their approval at a subsequent meeting. Copies of the official minutes are available on this website.

[Back to top]


---
WCC MINERALS PLAN :
WCC are still carrying out further site assessments and will then revise their evidence base with the intention of reporting a revised plan in March/April 2018. This will then come back out for a (possibly final?) consultation in June or July.
---
TAYLOR WIMPEY SITE OFF BREMRIDGE CLOSE :
There have now been further JPC liaison meetings with WDC planners, WDC "Enforcement" and Taylor Wimpey and now Barford Burrows management Company will also participate to directly represent impacted local residents. We now have news that TW have met all the pre-commencement conditions and are clear to start work subject only to certain wildlife constraints relating to bats and birds. Due notice - three days - of "large vehicle access" has been promised and TW are duty-bound to comply.
Please channel all complaints and commentary through a single JPC link directly to WDC officers, avoiding multiple duplicated reports from residents delaying the WDC process.
If you think there is a transgression please raise the matter in the first instance with a JPC member who will then channel your comments appropriately. .
---
TRAFFIC ISSUES :
We continue to review all traffic issues in the villages. In particular we are keen to deploy s.106 funding to gain improvements to the northern Barford bypass junction and have again started discussions with WCC to investigate what is practicable within funding constraints.
Further comments from residents have alluded to difficulties crossing the Wellesbourne Road and once again a suggestion that a further "controlled crossing" should be installed to accommodate the increased numbers now living at the southern end of the village and to the west of Wellesbourne Road. Installation and maintenance costs of crossings are not inconsiderable but we will investigate if this can also be provided via s.106 developer monies.
Congestion at the school is also constantly under comment and the Police do monitor parking and driving activity there but can give limited time. We recall that when Sonia retired we were unable to recruit a replacement and since that time funding for crossing patrols has largely been withdrawn. We will be looking to see if alternatives are possible which may include deploying the "patrol flashing lights" by school or other personnel. Meanwhile please reconsider if you have to take your vehicle near the school and if essential then please park responsibly. Please do not mount the pavements and keep clear of all yellow lines, zig-zags and white corner markings. If need be please exert peer pressure to improve safety in the area around the school - and that includes the area at the Church lane junction where vehicles are often left over the white lines and obstructing the junction.

YOU KNOW IT MAKES SENSE!
---
PARKING IN CHURCH LANE, BARFORD :
Increased numbers of vehicles visiting the church, the cemetery and King George's Field is imposing severe damage on the grass verges outside both the church and the cemetery entrance. The damage is done parking on the verges and also by turning on the verges, rather than staying on the metalled roadway.
The verges here belong to WCC Highways however given their meagre funding there is no reserve to provide repairs routinely.
We are working with Cllr Les Caborn to see if alternative sources can be tapped, but whilst simple reinstatement could be effective it is unlikely to endure in the longer term if parking and turning resumes, so some consideration must be given to use of kerbing or bollards. We will see what can be achieved and/or afforded. In the meantime please avoid parking in Church Lane and if possible, please discourage others.
---
April is Parish Meetings month! — There are no JPC meetings scheduled for April. The Annual Parish Meetings are held for residents to be updated on current matters and for them to raise issues that directly impact their parishes. They are YOUR MEETINGS. All your elected representatives are invited to attend and will be available to answer your queries. Each village's Annual Parish Meeting is different, with its own agenda and its own chairman and village organisations — Come along, get up to date and let us know your views and raise issues that you would like followed up.
BARFORD — Monday April 9th, 7.30pm at Barford Memorial Hall
SHERBOURNE — Monday April 16th, 7.30pm at Sherbourne Village Hall
WASPERTON — Monday April 23rd, 7.30pm at Wasperton Village Hall
---
EMAIL UPDATES :
We can often send out timely reminders, updates and notices direct to your email in boxes. If you do not already receive these AND WOULD LIKE TO DO SO please contact John Murphy so that you can be added to the circulation list.
The list will not be shared with others, will be sent out as Bcc (so not revealing your email) and will only be used for matters which should reasonably interest/ concern you.
It's free, easy and just occasionally is the only way to get urgent things out to a wider audience – and you can always hit DELETE or ask to be unsubscribed.
---
MEMBERS' ATTENDANCE RECORDS :
The Chairman of the JPC has asked that a record of JPC members' attendance be published on the website.
Click here to download record of attendance at meetings in 2012/13 (PDF file, 9k)
Click here to download record of attendance at meetings in 2013/14 (PDF file, 10k)
---
The next JPC meeting will be held on Monday 14th May 2018 in Barford Memorial Hall at 7:30 pm.
Click here for a list of all JPC meetings in 2018.
There is a session for " Public Participation "early in the agenda after our essential housekeeping matters which must as a matter of legality take priority. "Public Participation" is a short period (4 minutes maximum per person) when we are happy to hear and note your concerns or questions. No special presentational skills are needed and councillors will hear you in an informal and welcoming way. We are always pleased to have matters and opinions brought to our attention. We cannot usually enter into detailed discussion with the public at the time but if possible may be able to supply an immediate answer, OR will decide, at a later time or date, whether and what action may be appropriate.
Alternatively, if you do not wish to attend in person, you may submit "your views" for formal attention of the JPC by and the matter will be taken to the next JPC meeting and you will get a formal response.
An agenda for each meeting will be posted in advance on all the village notice boards. Residents are also encouraged to email myself (see below), or contact any of the Parish Councillors or the Clerk, James Johnson.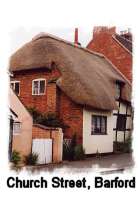 Click on the links to the left for a full list of councillors and a calendar of future meetings.
Minutes of previous council meetings, planning committee meetings and other JPC documents are also available from this page.