Art Group
Cycling Group
Drama Group
Footpath Group
Ladies Guild
Lions Club
Lost & Found
Memorial Hall
Mother's Union
Neighb'd Plan
Neighb'd Watch
Oakley Wood
Parish Council
Playgroup
Pre-School
Residents Ass'n
School
Scouts & Guides
Village Directory
Village Shop
Womens Institute

List of councillors

Meeting dates
Meeting minutes

Audit of accounts

Commentary on activity in our three parishes and may also contain information, which has not yet passed before the full JPC, in which electors may have an interest, all written from the perspective of the JPC, responsible to all three parishes.
The official minutes are written by the Clerk and RFO of the Council, and are not moderated by anyone prior to their approval at a subsequent meeting. Copies of the official minutes are available on this website.

[Back to top]


---
WCC MINERALS PLAN :
This went to WCC Cabinet on Tuesday July 24th where a modified version of the plan – excluding Site 5 Glebe Farm and also the Salford Priors site – was approved for further consideration and was subsequently approved by full council. This will now come out for a further round of consultation as the "Publication Plan" in September/October when the "legality and soundness" of the proposals can be commented upon before the plan goes for "submission" next Spring and then "Examination in Public" next Summer. The Inspector will then be expected to report on the plan Autumn/Winter 2019 with the plan to be adopted in Spring 2020.
This is not the final approval as this is only a "Land Allocation Plan", identifying areas where minerals might be expected to be extracted. Before any site can be developed there must follow a Full Planning Permission process when terms and conditions of any actual "permission" will be agreed.
---
KING GEORGES'S FIELD :
The good weather has continued and KGF use has been massive with lots of visitors coming in from all localities and really enjoying the facilities which we have on our doorstep. Whilst we welcome these visitors – indeed we must also remember that some of their taxes and Council Tax went towards providing some of our funding – they can provide pressures especially as regards parking. As we have said before parking is at a premium and especially on Church Lane where inconsiderate parking can lead to obstruction and considerable inconvenience, in addition to the dangers of mixing children, pedestrians and traffic. If you have friends coming over to enjoy KGF, with or without you, then please advise them to park on Church Street, High Street or Wasperton Lane, or better still in your driveways… And talking of such, there was apparently some lively, if uninformed, discussion on the unofficial Barford Community FaceBook page with individuals complaining about the cones which the JPC puts out on a fairly permanent basis in Church Lane to guide people to "sensible and considerate" parking. There was the suggestion that they were in place solely to protect private properties when in fact they are there to ensure safety of pedestrians and motorists alike and to maintain visibility and access on what is a very difficult and narrow lane. Similarly the rocks have been put in place to protect the Church Lane verges which were being progressively destroyed by visitors and locals alike parking and turning on them.

We are hoping to restore them to their former glory and hope they will be respected in future.
The courts – MUGA and tennis – remain free to use for all so it was disappointing recently that a group of visitors with some Barford members chose to bully younger members off the court. There is a booking system in place at Barfordplayingfields.org and only a formal booking gives priority use. If you don't book then you must take your chance, first-come-first-served, share and play nicely. BULLYING WILL NOT BE TOLERATED.
---
DROPPED KERB :
These are provided at various locations around our villages to allow access to properties and also, importantly, to allow prams, buggies and wheelchairs to easily negotiate the kerb and cross the road. Please park clear of all dropped kerbs as there have been many incidents of obstruction recently. .
---
PLANNING APPLICATION – SHELTERED BUNGALOWS IN CHURCH LANE :
The Listed Building Consent application has been approved by WDC as the proposal is not deemed to have an adverse impact on the Listed Building. This must now be followed by a Full Planning Application to determine whether these bungalows can be built on this site.
---
TREES AND BUSHES :
The hot weather followed by wind and rain in late July damaged many trees across the area including the Indian Bean Tree in the churchyard and a large willow in the corner of the KGF.
Any trees overhanging public areas, especially roads and pavements should be attended to promptly on safety grounds remembering that WDC permission must be sought for tree works in the Conservation Areas.
Also please keep hedges which overhang roads and paths well trimmed back, preferably with at least 2m height clearance across the full width of the paths.
---
EMAIL UPDATES :
We can often send out timely reminders, updates and notices direct to your email in boxes. If you do not already receive these AND WOULD LIKE TO DO SO please contact John Murphy so that you can be added to the circulation list.
The list will not be shared with others, will be sent out as Bcc (so not revealing your email) and will only be used for matters which should reasonably interest/ concern you.
It's free, easy and just occasionally is the only way to get urgent things out to a wider audience – and you can always hit DELETE or ask to be unsubscribed.
---
MEMBERS' ATTENDANCE RECORDS :
The Chairman of the JPC has asked that a record of JPC members' attendance be published on the website.
Click here to download record of attendance at JPC meetings in 2017/ 18 (PDF file, 15k)
---
The next JPC meeting will be held on Monday 10th September 2018 in Barford Memorial Hall at 7:30 pm.
Click here for a list of all JPC meetings in 2018.
There is a session for " Public Participation "early in the agenda after our essential housekeeping matters which must as a matter of legality take priority. "Public Participation" is a short period (4 minutes maximum per person) when we are happy to hear and note your concerns or questions. No special presentational skills are needed and councillors will hear you in an informal and welcoming way. We are always pleased to have matters and opinions brought to our attention. We cannot usually enter into detailed discussion with the public at the time but if possible may be able to supply an immediate answer, OR will decide, at a later time or date, whether and what action may be appropriate.
Alternatively, if you do not wish to attend in person, you may submit "your views" for formal attention of the JPC by and the matter will be taken to the next JPC meeting and you will get a formal response.
An agenda for each meeting will be posted in advance on all the village notice boards. Residents are also encouraged to email myself (see below), or contact any of the Parish Councillors or the Clerk, James Johnson.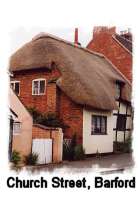 Click on the links to the left for a full list of councillors and a calendar of future meetings.
Minutes of previous council meetings, planning committee meetings and other JPC documents are also available from this page.