Art Group
Cycling Group
Drama Group
Footpath Group
Ladies Guild
Lions Club
Lost & Found
Memorial Hall
Mother's Union
Neighb'd Plan
Neighb'd Watch
Oakley Wood
Parish Council
Playgroup
Pre-School
Residents Ass'n
School
Scouts & Guides
Village Directory
Village Shop
Womens Institute

List of councillors

Meeting dates
Meeting minutes

Audit of accounts

Commentary on activity in our three parishes and may also contain information, which has not yet passed before the full JPC, in which electors may have an interest, all written from the perspective of the JPC, responsible to all three parishes.
The official minutes are written by the Clerk and RFO of the Council, and are not moderated by anyone prior to their approval at a subsequent meeting. Copies of the official minutes are available on this website.

[Back to top]


---
PLURALITY :
At the October JPC we were pleased to hear that this magazine is soon to be "renewed" as a "free to all homes" community magazine, with a new name too. This has been a long term aspiration of many JPC members and is finally coming to fruition. Hopefully it will be the ONE-STOP solution for circulating information to households and will avoid the costs and complications of several leaflets/flyers having to be distributed each month, so we should all gear up and use it as much as we can. Well done the Plurality team!
---
WCC MINERALS PLAN :
The consultation on the Minerals "Publication Plan" in September/October when the "legality and soundness" of the proposals is still delayed as this is written and no date for the consultation has yet been given.
Once the consultation is out it will be important to address the documents and respond appropriately if we are to influence events. Thereafter the Inspector, following an Inspection in Public or a Public Enquiry, will then be expected to report on the plan, probably in Autumn/Winter 2019 with the plan to go forward for adoption in Spring 2020.
---
KING GEORGES'S FIELD :
The KGF volunteers are now well back into action and attending the seemingly never ending fall of leaves onto the various courts and play areas. There is a working party each week with sporadic efforts scattered in between. If you would like to assist with these healthy outdoor duties then you would be most welcome to join in.
---
CAR PARKING :
Parking, particularly at the cul-de-sac end of Church Lane, continues to cause concern and was fully discussed at the October JPC.
Short of going for full yellow line treatments – which would be demanding, expensive and possibly problematic for residents but remain a long-term option – our options are fairly limited, however given that the ad hoc measures already implemented on the rest of Church Lane do work fairly well most of the time, we will be looking at some further modest actions to try to minimise the impact on residents – possibly more white lining, with or without extra blocks and temporary signage – all intended to "guide" people to park rather more considerately, remembering always that as this is actually "highway" they can in fact, in the eyes of the law, park quite freely.
---
DOG FOULING :
Ever a problem, but the incidence has risen again lately, especially in the cemetery, but also on KGF (eight batches counted one day last month!) and all too frequently on pavements in Barford.
Foxes often get blamed but dog and fox mess is quite different, although neither are desirable. Where we mark contaminated areas a "O" marking indicates dog mess and a "X" mark indicates fox mess. The marking has two underlying benefits – (i) it raises general awareness – we are watching and it will not be tolerated, and (ii) it warns people, especially parents, that that area may be contaminated even if the mess has been removed.
Once again we ask everyone to help us, your dog really should be under control and under supervision – clearly too many are not and the dogs rampage around the areas whilst owners walk blindly on or chatter to each other – Please be vigilant and either challenge or report those who neglect to act responsibly.
Also be aware that there is a new upsurge in public/government pressure to further restrict canine access to play and sport areas, and surely as a society we, in our parishes, do not really want to be dragged there…

---
BARFORD RELIEF IN NEED CHARITY :
At the October JPC, we appointed Mr Gerard Veness and Mrs Angela Watkins as our Nominative Trustees to serve the charity for the next four years.
The JPC appoints four trustees in total on a two year rotation which overlaps the four years of service. Gerard is the current chair of the trustees and was standing for re-election and Angela will be a new trustee.
---
LONGBRIDGE J15 ROUNDABOUT :
The JPC is continuing to press for improved markings on this very busy junction – the markings are very worn and somewhat confusing, especially for visitors to the area, and become almost illegible when it is dark and wet.
Unfortunately the system is controlled by Highways England who do not seem to respond quickly to local complaints despite pressure from both the JPC and WCC. We will continue to monitor the situation.
---
FOOTPATH W101 :
From Wasperton Lane via Wasperton Hill Farm. It is hoped that new markers will be in place in the near future making the route clearer on the ground. We are also working with WCC to improve the stile immediately adjacent to Wasperton Hill Farm by replacing a dilapidated wooden gate, reinforced with sheep wire fencing, with a new self-closing kissing gate.
---
EMAIL UPDATES :
We can often send out timely reminders, updates and notices direct to your email in boxes. If you do not already receive these AND WOULD LIKE TO DO SO please contact John Murphy so that you can be added to the circulation list.
The list will not be shared with others, will be sent out as Bcc (so not revealing your email) and will only be used for matters which should reasonably interest/ concern you.
It's free, easy and just occasionally is the only way to get urgent things out to a wider audience – and you can always hit DELETE or ask to be unsubscribed.
---
MEMBERS' ATTENDANCE RECORDS :
The Chairman of the JPC has asked that a record of JPC members' attendance be published on the website.
Click here to download record of attendance at JPC meetings in 2017/ 18 (PDF file, 15k)
---
The next JPC meeting will be held on Monday 12th November 2018 in Wasperton Village Hall at 7:30 pm.
Click here for a list of all JPC meetings in 2018.
There is a session for " Public Participation "early in the agenda after our essential housekeeping matters which must as a matter of legality take priority. "Public Participation" is a short period (4 minutes maximum per person) when we are happy to hear and note your concerns or questions. No special presentational skills are needed and councillors will hear you in an informal and welcoming way. We are always pleased to have matters and opinions brought to our attention. We cannot usually enter into detailed discussion with the public at the time but if possible may be able to supply an immediate answer, OR will decide, at a later time or date, whether and what action may be appropriate.
Alternatively, if you do not wish to attend in person, you may submit "your views" for formal attention of the JPC by and the matter will be taken to the next JPC meeting and you will get a formal response.
An agenda for each meeting will be posted in advance on all the village notice boards. Residents are also encouraged to email myself (see below), or contact any of the Parish Councillors or the Clerk, James Johnson.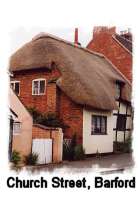 Click on the links to the left for a full list of councillors and a calendar of future meetings.
Minutes of previous council meetings, planning committee meetings and other JPC documents are also available from this page.