Art Group
Cycling Club
Drama Group
Footpath Group
Ladies Guild
Lions Club
Lost & Found
Memorial Hall
Mother's Union
Neighb'd Plan
Neighb'd Watch
Oakley Wood
Parish Council
Parish Directory
Playgroup
Pre-School
Residents Ass'n
School
Scouts & Guides
Village Shop
Womens Institute


At the Annual Parish Council meeting in May 2000, a view was raised that my writings might be mistaken for the official minutes of our JPC meetings. The official minutes are written by the Clerk and RFO of the Council, and are not moderated by anyone prior to their approval at a subsequent meeting. Copies of the official minutes are available on this website.

Any matter raised in this page is solely commentary on activity in our three parishes and may also contain information, which has not yet passed before the full JPC, in which I believe electors may have an interest, all written from the perspective of the JPC Chairman who is responsible to all three parishes.

John Murphy
Chairman JPC

---
BARFORD KING GEORGE'S FIELD -
PLAY AND SPORTS FACILITIES :
The work really has begun now and the scale of the whole operation is becoming more clear. The establishment of the Heras fencing understates the amount of "open space" which will remain and will contain the perimeter path and the FA size football pitch area. The contractors have established the access track which has been temporarily upgraded with scraping and granite chippings to minimise mud and other material dragged off the site. The courts and paths have created large amounts of spare topsoil to be removed off site and this combined with loads of stone and other materials has created a lot of heavy lorry movements. At the time of writing we have managed to keep the footpath open continually with the co-operation of the drivers and the contractors who assist all arrivals to negotiate the narrow entrance and then to reverse off site. This level of consideration has also enabled us to save more trees than might have been possible with more demanding contractors demanding and easy access end exit all in forward gear!
As expected in near virgin soil there have been no great surprises from the excavations – other than unearthing of football goal "sockets" which relate to some prior period when the pitch must have run "up" the field – from the skate area to where the tennis/MUGA will be – way before my time no doubt, so early 70s or earlier – who can remember when the pitch was last that way round?
The majority of the tree works have been to facilitate access to the site and also to permit re-instatement of the drainage ditches where these have been long neglected. Contrary to initial fears the lifting of some trees and clearance of much of the opportunist thorn bushes has significantly improved the landscape value of the field perimeter and emphasises how essential regular maintenance really is even in a natural setting.
The children's play area will be taken out of use at the start of November to allow the contractors to clear that part of the site and prepare for the installation of the play equipment, which as I write is chugging its way across the Atlantic, ready, if all goes to schedule, for handover the week before Christmas.
Meanwhile, in addition to supervising the building phase, the Working Party members are busy establishing mechanisms to manage the day-to-day operation after completion. The tennis/netball/MUGA and the All Weather Pitch/MUGA will be bookable by individuals and also by the school, but beyond booked periods they will be available to use on a first-come basis, but will need to be yielded if a person with a confirmed booking arrives. Once clubs begin to form then it will be possible to arrange regular slots and it may even be possible to arrange coaching sessions available to the public, however the mechanisms for all this are still being refined and will no doubt be fine-tuned once usage patterns become established.
During the build I am issuing a weekly update of progress and warnings of any issues arising, such as increased site traffic and or closures of the footpath. If you want to be kept fully informed please ensure that I have your email address if you have not received any of the first few bulletins.
And do check the latest situation and information at http://www.barfordplayingfields.org/news.html
---
"PLANS" :
You may have heard that WDC are having to review their New Local Plan in view of the Inspector's comments and are required to accommodate considerable numbers of extra homes which cannot be found in the Coventry area. This is going to place considerable extra "developer pressure" on our district and in particular the non-Greenbelt areas south of Warwick and Leamington, including our parishes.
Also, the county Minerals Plan is coming out for six weeks consultation at "Preferred Options" stage, listing nine sites across the county, all of which are expected to be implemented, with no fall-back options listed. Of local concern is the allocation of Glebe Farm (in WCC ownership) and land at Wasperton Farm (owned by St John's College), effectively taking all land from Seven Elms through to Barford and estimated to yield 2.1 million tonnes of gravel. The final consultation details are due very soon so watch out for information by email and in Barford Village Shop.
---
WASPERTON FOOTPATH 101 :
From Wasperton Lane through to Heathcote Farm is now open again after the broken bridge has been repaired and makes a lovely walk round and back via Marl Pits on 101a and on to Wasperton.
At the time of writing some of the fields crossed by the path had recently been cultivated and were not clear on the ground although the markers at either end were in place. The path should be reinstated in due course and will be sprayed off when the crop establishes itself.
---
NOISE NUISANCE :
Further to last month's little reminder on this subject the JPC received a presentation by WDC Licensing and Environmental Health officers on the operation of the licencing system and the use of Temporary Event Notices (TENs) in particular. These are available to operators and premises in limited numbers with limited durations although monitoring and enforcement is not a simple matter – indeed applications for TENs can only be challenged by the Police and by Environmental Health – and then only when they have substantive evidence to either impose specific conditions or to deny granting of permission.
Therefore in the event that you are genuinely concerned about any licenced event it is important to record your concerns by contacting the Police on 101 (requesting an Incident Number) and by contacting a parish councillor who will have access to the Environmental Health out of hours contact number.
---
EMAIL UPDATES :
Chairman's Chatter can often send out timely reminders, updates and notices direct to your in boxes. If you do not already receive these from me AND WOULD LIKE TO DO SO so that you can be added to the circulation list.
The list will not be shared with others, will be sent out as Bcc (so not revealing your email) and will only be used for matters which should reasonably interest/ concern you.
It's free, easy and just occasionally is the only way to get urgent things out to a wider audience – and you can always hit DELETE or ask to be unsubscribed.
---
MEMBERS' ATTENDANCE RECORDS :
The Chairman of the JPC has asked that a record of JPC members' attendance be published on the website.
Click here to download record of attendance at meetings of the JPC from May 2007 to 2010 (PDF file, 14k).
Click here to download record of attendance at meetings of the JPC from May 2010 to March 2011 (PDF file, 12k).
Click here to download record of attendance at meetings in 2012/13 (PDF file, 9k)
Click here to download record of attendance at meetings in 2013/14 (PDF file, 10k)
---
The next JPC meeting will be held on Monday 9th November 2015 in Wasperton Village Hall at 7:30 pm.
Click here for a list of all JPC meetings in 2015/16.
There is a session for " Public Participation " early in the agenda after our essential housekeeping matters which must as a matter of legality take priority. "Public Participation" is a short period (4 minutes maximum per person) when we are happy to hear and note your concerns or questions. No special presentational skills are needed and councillors will hear you in an informal and welcoming way. We are always pleased to have matters and opinions brought to our attention. We cannot usually enter into detailed discussion with the public at the time but if possible may be able to supply an immediate answer, OR will decide, at a later time or date, whether and what action may be appropriate.
Alternatively, if you do not wish to attend in person, you may submit "your views" for formal attention of the JPC by and the matter will be taken to the next JPC meeting and you will get a formal response.
An agenda for each meeting will be posted in advance on all the villages' notice boards. Residents are also encouraged to email myself (see below), or contact any of the Parish Councillors or the Clerk, James Johnson.
John Murphy, Chairman JPC
September 2015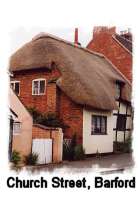 Click on the links to the left for a full list of councillors and a calendar of future meetings.
There are also links to the agenda for the next JPC meeting, and upcoming planning applications.
Minutes of previous council meetings and planning committee meetings are also available from this page.