Art Group
Cycling Club
Drama Group
Footpath Group
Ladies Guild
Lions Club
Lost & Found
Memorial Hall
Mother's Union
Neighb'd Plan
Neighb'd Watch
Oakley Wood
Parish Council
Parish Directory
Playgroup
Pre-School
Residents Ass'n
School
Scouts & Guides
Village Shop
Womens Institute

List of councillors

Meeting dates
Meeting minutes

Audit of accounts



At the Annual Parish Council meeting in May 2000, a view was raised that my writings might be mistaken for the official minutes of our Joint Parish Council (JPC) meetings. The official minutes are written by the Clerk and RFO of the Council, and are not moderated by anyone prior to their approval at a subsequent meeting. Copies of the official minutes are available on this website.

Any matter raised in this page is solely commentary on activity in our three parishes and may also contain information, which has not yet passed before the full JPC, in which I believe electors may have an interest, all written from the perspective of the JPC Chairman who is responsible to all three parishes.

John Murphy
Chairman JPC

---
BARFORD KING GEORGE'S FIELD -
PLAY AND SPORTS FACILITIES :
The facilities are being very well used over the holiday period and there was an epic turnout after the first day back at school.
At the time of writing we are still waiting for the legal guys and western Power to get themselves organised and provide our electricity supply - it transpires that the delay now seems to come down to a land title discrepancy, apparently nothing to worry about but just causing a timing delay. Watch this space.
We will be installing and extra picnic table unit and five extra bench units in response to folk responding to our appeal for further sponsors - these will be located variously between the kids play area and the MUGA and should help accommodate the need seen over the summer.
We are close to finalising the specifications for the outdoor gym equipment, which will be on a tarmac base and located on the eastern end of the MUGA/All Weather court and should be installed this autumn ready for immediate use.
As the nights draw in please remember that use of the playing fields is restricted to hours of day light and they should be vacated at dusk. It is also nicer for nearby residents if noise levels into the evening can be kept down by avoiding shouting and banging, particularly the gates and skate ramps.
Please do check the latest situation and information at http://www.barfordplayingfields.org/news.html which is open for bookings and to register for email updates.
---
BARFORD NEIGHBOURHOOD DEVELOPMENT PLAN - REFERENDUM:
Thursday October 6th - You will all recall that over the last few years we have all done lots of consultation and work developing our "Neighbourhood Plan" and it has been written solely in response to submissions from our residents. It has passed slowly through all the stages and is now our plan - see it on our webpage - HOWEVER, in order to give it real teeth and to allow it to significantly control development in our parish, by being taken fully into account by Warwick District Council, our Local Planning Authority, it must now be taken to a public Referendum when all Barford electors will be asked to confirm that they wish their plan to become part of the formal planning process.
In principle, a simple majority, of those who vote, is all that is required but it will carry much more weight if we can achieve a high turnout and there is a suggestion in the pipeline that low turnouts may, in future, dilute or negate the power of any neighbourhood Plan - SO WE DEFINITELY NEED YOU ALL TO VOTE, and to support the work done to date by voting "YES" to the question on the ballot paper. Please do everything you can to ensure that you, your family and your neighbours come along to the Memorial Hall to vote.
To keep things in context and perspective, a neighbourhood plan cannot stop all development, however it can dictate where development should go and we have had to co-operate fairly fully with the emerging New Local Plan, HOWEVER, once both are in place we will not be subject to the barrage of new planning applications that we have seen over the last few years and we will at least know what to expect. Not perfect control, but we will be much better of with it in place. Please support it.
---
DOGS AT KGF:
Thankfully, again, on KGF relatively little marking has been required. Thank you to everyone behaving responsibly. HOWEVER, other areas of the village are suffering with frequent deposits seen on the allotment path and also up Church Street - come on, we can do better than this!
---
RECTORY PADDOCK:
We are pleased to announce that we have come to agreement with the Diocese to permit community "amenity use" of the Rectory Paddock under the control of the JPC. The intention is to allow direct path access from the school onto KGF avoiding the long tramp down the school field on sometimes wet grass and this should be much more convenient for teachers and pupils alike. This will be controlled by a security gate where it enters the school land.
The paddock will also be used for occasional/event parking much as the playing fields have historically been used for weddings, funerals, fetes etc in the past and this should ease significantly the pressure of parking in Church Lane and Church Street for such events.
---
LAND NORTH OF BREMRIDGE CLOSE :
No planning application received, however one is imminent and the developers Taylor Wimpey - a different branch to the Nursery Meadows team apparently - have circulated residents with a response to the consultation event and indicating changes that will be made to the plans and how they intend to minimise impact on current residents during the build period. We will comment on the proposals once we see their final application details.
---
LAND BEHIND WILKINS CLOSE:
This now has full planning approval and work is expected to start this month. The permissive footpath from the Fishermen's Car Park has now been closed for the duration of the build on safety grounds, but access to the meadows is still possible and permitted with access via Westham Lane and from the Barford Bypass via the service road close to the reed beds.
---
BARFORD HOUSE WALL:
The safety hoardings are up but nothing much seemed to be happening beyond demolition of the first section. Apparently delays related to finalising acceptable mortar mixes for the restoration and progress should now be seen - indeed a second section of safety hoarding seems to have been erected very recently. Work is still expected to take several months to complete.
---
BARFORD VACANCIES :
There are still two places available for Barford parish councillors so if you want to become involved and help support and shape your area, please do get in contact with any Barford councillor.
---
EMAIL UPDATES :
Chairman's Chatter can often send out timely reminders, updates and notices direct to your in boxes. If you do not already receive these from me AND WOULD LIKE TO DO SO so that you can be added to the circulation list.
The list will not be shared with others, will be sent out as Bcc (so not revealing your email) and will only be used for matters which should reasonably interest/ concern you.
It's free, easy and just occasionally is the only way to get urgent things out to a wider audience – and you can always hit DELETE or ask to be unsubscribed.
---
MEMBERS' ATTENDANCE RECORDS :
The Chairman of the JPC has asked that a record of JPC members' attendance be published on the website.
Click here to download record of attendance at meetings in 2012/13 (PDF file, 9k)
Click here to download record of attendance at meetings in 2013/14 (PDF file, 10k)
---
The next JPC meeting will be held on Monday 10th October 2016 in Sherbourne Village Hall at 7:30 pm.
Click here for a list of all JPC meetings in 2015/16.
There is a session for " Public Participation "early in the agenda after our essential housekeeping matters which must as a matter of legality take priority. "Public Participation" is a short period (4 minutes maximum per person) when we are happy to hear and note your concerns or questions. No special presentational skills are needed and councillors will hear you in an informal and welcoming way. We are always pleased to have matters and opinions brought to our attention. We cannot usually enter into detailed discussion with the public at the time but if possible may be able to supply an immediate answer, OR will decide, at a later time or date, whether and what action may be appropriate.
Alternatively, if you do not wish to attend in person, you may submit "your views" for formal attention of the JPC by and the matter will be taken to the next JPC meeting and you will get a formal response.
An agenda for each meeting will be posted in advance on all the villages' notice boards. Residents are also encouraged to email myself (see below), or contact any of the Parish Councillors or the Clerk, James Johnson.
John Murphy, Chairman JPC
October 2016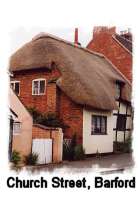 Click on the links to the left for a full list of councillors and a calendar of future meetings.
Minutes of previous council meetings, planning committee meetings and other JPC documents are also available from this page.