Art Group
Cycling Club
Drama Group
Footpath Group
Ladies Guild
Lions Club
Lost & Found
Memorial Hall
Mother's Union
Neighb'd Plan
Neighb'd Watch
Oakley Wood
Parish Council
Parish Directory
Playgroup
Pre-School
Residents Ass'n
School
Scouts & Guides
Village Shop
Womens Institute


At the Annual Parish Council meeting in May 2000, a view was raised that my writings might be mistaken for the official minutes of our JPC meetings. The official minutes are written by the Clerk and RFO of the Council, and are not moderated by anyone prior to their approval at a subsequent meeting. Copies of the official minutes are available on this website.

Any matter raised in this page is solely commentary on activity in our three parishes and may also contain information, which has not yet passed before the full JPC, in which I believe electors may have an interest, all written from the perspective of the JPC Chairman who is responsible to all three parishes.

John Murphy
Chairman JPC

---
BARFORD KING GEORGE'S FIELD -
PLAY AND SPORTS FACILITIES :
The August bank Holiday "FunDay" saw us complete our funding needs for all the main elements of the King George's Field upgrade, including adequate contingency reserves to protect us against unexpected extra costs. The Fun Day saw a great coming together of all of our supporters and there was a joyous response to the news that we had met our targets – and a lot of fun was had by all concerned despite the disappointing weather.
The work will now definitely start week commencing September 14 th and run through to early/mid- December, obviously all weather dependent.
IMPORTANT – SAFETY NOTICE - During the works there will obviously be men and machinery in action and there will be times and areas when the public must be excluded on safety grounds. An official Temporary Road Closure is now in place, over the track alongside the field, including the Public Footpath W96 from Church Lane through to the junction with the allotments, for the entirety of the construction phase. Site fencing and signage will be in place indicating which areas are to be avoided at specific times – please assist the JPC and the contractors by complying fully with all signs and instructions – NO EXCEPTIONS, not even for a crafty peek…
The allotment footpath (W96a) from Wasperton Lane will remain open for the entirety of the works although at times it will not be able to complete the trip through to Church Lane.
---
PLANNING APPLICATION – LAND AT WASPERTON LANE :
Southern part of the Hopkins/Sharba land around Barford House – W/15/1294 – 8 houses (2-4 beds) with garages or carports and access off Wasperton Lane.
---
PLANNING APPLICATION ON LAND WEST OF BRIDGE STREET AND WILKINS CLOSE – W15/0747
Outline permission for 26 houses with access via the Fishermen's car park onto Bridge Street. – went to WDC Planning Committee on August 18th with an officer recommendation to "GRANT" and was approved – all subject to "reserved matters" to be agreed before construction can start.
---
HERITAGE-STYLE FINGERPOST :
Barford Village Shop has kindly agreed to fund and provide an information signpost at the centre of the village indicating important locations and facilities. This will be best "heritage style", made of cast metal and painted in traditional black and white and placed near the mini-roundabout outside number 1, Bridge St. This will not only be an interesting architectural feature but also hopefully assist visitors to our area. Subject to detail condions this should be approved by the time you read this.
---
OVERGROWN HEDGES, BUSHES AND TREES :
At various points throughout the three parishes there are examples where greenery from private land is overgrowing footpaths, pavements and roads. At this time of year it is all growing very rapidly and presents hazards to motorists and pedestrians alike.
If your road/path frontage is causing a visibility problem or obstructing safe passage and clearance please trim it back to be considerate to other residents and visitors alike.
If you have difficulty and need help please contact the JPC and we will see what assistance we can arrange for you – either informally and personally or using the services of the local authorities.
---
DOG FOULING :
At the risk of seeming to be victimising dog owners and walkers, sadly this needs to be raised yet again, as it seems to once more be an increasing problem.
The Playing Fields, Oldhams Bank, the allotment path and various pavements seem to be regularly soiled and it is causing great distress, especially where children traipse the mess into cars, home and school. This really is not acceptable, and whilst most owners are surely very responsible there are some spoiling things for everyone.
Please be vigilant and if you see offenders then either draw the problem to their attentions or report the matter to JPC members of the Dog Warden at WDC. There is the potential of a £1000 fine which indicates the seriousness with which this issue is viewed.
---
NOISE NUISANCE:
Over the last several months there have been various complaints of noise nuisance from organised events impacting badly on residents of all three villages. The usual source of the problem tends to be licenced events but it can also result from private functions.
Please be conscious of impacts of your events on other, especially nearby, residents and in the event that you are troubled unreasonably then please record you concerns and inform a JPC member as soon as possible as they can deploy enforcement actions in due course – possibly not immediately but certainly to try to minimise nuisance into the future. This is not intended to limit "sensible enjoyment" or to be "kill-joys" but to try to avoid unreasonable nuisance, particularly at unreasonable times of day.
With a bit of consideration we can all enjoy our properties and particularly the warm weather.
---
EMAIL UPDATES :
Chairman's Chatter can often send out timely reminders, updates and notices direct to your in boxes. If you do not already receive these from me AND WOULD LIKE TO DO SO so that you can be added to the circulation list.
The list will not be shared with others, will be sent out as Bcc (so not revealing your email) and will only be used for matters which should reasonably interest/ concern you.
It's free, easy and just occasionally is the only way to get urgent things out to a wider audience – and you can always hit DELETE or ask to be unsubscribed.
---
MEMBERS' ATTENDANCE RECORDS :
The Chairman of the JPC has asked that a record of JPC members' attendance be published on the website.
Click here to download record of attendance at meetings of the JPC from May 2007 to 2010 (PDF file, 14k).
Click here to download record of attendance at meetings of the JPC from May 2010 to March 2011 (PDF file, 12k).
Click here to download record of attendance at meetings in 2012/13 (PDF file, 9k)
Click here to download record of attendance at meetings in 2013/14 (PDF file, 10k)
---
The next JPC meeting will be held on Monday 12th October 2015 in Sherbourne Village Hall at 7:30 pm.
Click here for a list of all JPC meetings in 2015/16.
There is a session for " Public Participation " early in the agenda after our essential housekeeping matters which must as a matter of legality take priority. "Public Participation" is a short period (4 minutes maximum per person) when we are happy to hear and note your concerns or questions. No special presentational skills are needed and councillors will hear you in an informal and welcoming way. We are always pleased to have matters and opinions brought to our attention. We cannot usually enter into detailed discussion with the public at the time but if possible may be able to supply an immediate answer, OR will decide, at a later time or date, whether and what action may be appropriate.
Alternatively, if you do not wish to attend in person, you may submit "your views" for formal attention of the JPC by and the matter will be taken to the next JPC meeting and you will get a formal response.
An agenda for each meeting will be posted in advance on all the villages' notice boards. Residents are also encouraged to email myself (see below), or contact any of the Parish Councillors or the Clerk, James Johnson.
John Murphy, Chairman JPC
September 2015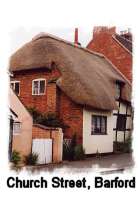 Click on the links to the left for a full list of councillors and a calendar of future meetings.
There are also links to the agenda for the next JPC meeting, and upcoming planning applications.
Minutes of previous council meetings and planning committee meetings are also available from this page.