Art Group
Cycling Group
Drama Group
Footpath Group
Ladies Guild
Lions Club
Lost & Found
Memorial Hall
Mother's Union
Neighb'd Plan
Neighb'd Watch
Oakley Wood
Parish Council
Playgroup
Pre-School
Residents Ass'n
School
Scouts & Guides
Village Directory
Village Shop
Womens Institute

List of councillors

Meeting dates
Meeting minutes

Audit of accounts

Commentary on activity in our three parishes and may also contain information, which has not yet passed before the full JPC, in which electors may have an interest, all written from the perspective of the JPC, responsible to all three parishes.
The official minutes are written by the Clerk and RFO of the Council, and are not moderated by anyone prior to their approval at a subsequent meeting. Copies of the official minutes are available on this website.

[Back to top]


---
WCC MINERALS PLAN :
The consultation on the Minerals "Publication Plan" has finally arrived and the consultation period will run until 12th December. Full details of the consultation and response forms are available on the WCC website in addition to a web-based response system. Responses should mainly relate to the soundness and legality of the final Publication Plan, HOWEVER, residents may wish to repeat earlier comments where they feel that WCC has failed to "adequately address" such previous comments as previous submissions may not be routinely reviewed by the Inspector. Thereafter the Inspector, following an Inspection in Public, will then be expected to report on the plan, probably in Autumn/Winter 2019 with the plan to then go forward for adoption in Spring 2020. The Sand & Gravel Action Group's professional advisers had offered to assist the JPC and the offer was accepted to aid the JPC Working Party to focus its response.
---
LONGBRIDGE J15 ROUNDABOUT :
The JPC is continuing to press for improved markings however we have had no response to date from Highways England. Further to last month's comments it has been noted that there has been added confusion by damage to traffic lights on the island which has led to motorists unable to see the changing lights. Repairs have been very slow and the JPC will be promoting improvements although they may take longer…
---
TAYLOR WIMPEY – BREMRIDGE CLOSE DEVELOPMENT :
The liaison group reports that relations between locals and the developers remain difficult with land ownership disputes, information that the site roads will not be built to standards which would enable them to be adopted by WCC leaving them to be maintained by their service/management company, generators running 24/7 causing disturbance and concern, and information that some services would be installed from Westham Lane with associated disruptions at that location. The JPC and liaison group would work to do what they could to mitigate these matters but were not finding the TW responses very helpful or encouraging.
---
WASPERTON TO FORGE COTTAGE FOOTPATH :
Over the summer, this has become grossly overgrown and was now impassable. The JPC will request that WCC as the responsible authority should improve this situation.
---
A429 FOOTWAY :
From Wasperton to Forge Cottage is severely narrowed by overgrown hedging and spreading verges. The various road signs are also badly obscured. This has been drawn to the attention of WCC Officers who have promised to request hedges be cut back and to review improvements to the footway surfacing.
---
STREET LIGHTING :
Now the dark nights are back, non-working streetlights are very problematic. If you notice parish streetlights not working, please let me know, preferably by email, and I will ensure that they are reported for prompt action – please supply the location AND the column number which is clearly labelled on each one.
---
EMAIL UPDATES :
We can often send out timely reminders, updates and notices direct to your email in boxes. If you do not already receive these AND WOULD LIKE TO DO SO please contact John Murphy so that you can be added to the circulation list.
The list will not be shared with others, will be sent out as Bcc (so not revealing your email) and will only be used for matters which should reasonably interest/ concern you.
It's free, easy and just occasionally is the only way to get urgent things out to a wider audience – and you can always hit DELETE or ask to be unsubscribed.
---
MEMBERS' ATTENDANCE RECORDS :
The Chairman of the JPC has asked that a record of JPC members' attendance be published on the website.
Click here to download record of attendance at JPC meetings in 2017/ 18 (PDF file, 15k)
---
The next JPC meeting will be held on Monday 14th January 2019 in Barford Memorial Hall at 7:30 pm.
Click here for a list of all JPC meetings in 2018.
There is a session for " Public Participation "early in the agenda after our essential housekeeping matters which must as a matter of legality take priority. "Public Participation" is a short period (4 minutes maximum per person) when we are happy to hear and note your concerns or questions. No special presentational skills are needed and councillors will hear you in an informal and welcoming way. We are always pleased to have matters and opinions brought to our attention. We cannot usually enter into detailed discussion with the public at the time but if possible may be able to supply an immediate answer, OR will decide, at a later time or date, whether and what action may be appropriate.
Alternatively, if you do not wish to attend in person, you may submit "your views" for formal attention of the JPC by and the matter will be taken to the next JPC meeting and you will get a formal response.
An agenda for each meeting will be posted in advance on all the village notice boards. Residents are also encouraged to email myself (see below), or contact any of the Parish Councillors or the Clerk, James Johnson.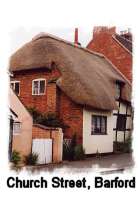 Click on the links to the left for a full list of councillors and a calendar of future meetings.
Minutes of previous council meetings, planning committee meetings and other JPC documents are also available from this page.