Art Group
Cycling Group
Drama Group
Footpath Group
Ladies Guild
Lions Club
Lost & Found
Memorial Hall
Mother's Union
Neighb'd Plan
Neighb'd Watch
Oakley Wood
Parish Council
Playgroup
Pre-School
Residents Ass'n
School
Scouts & Guides
Village Directory
Village Shop
Womens Institute

List of councillors

Meeting dates
Meeting minutes

Audit of accounts

Commentary on activity in our three parishes and may also contain information, which has not yet passed before the full JPC, in which electors may have an interest, all written from the perspective of the JPC, responsible to all three parishes.
The official minutes are written by the Clerk and RFO of the Council, and are not moderated by anyone prior to their approval at a subsequent meeting. Copies of the official minutes are available on this website.
Updated: August 2020

[Back to top]


---
KING GEORGE'S FIELD:
Well, KGF is very busy lately with lots of families and groups all making the most of time off school or work and enjoying the good weather. Despite our signage there is only limited evidence of people using sanitising gels before using the equipment. Also social distancing is frequently compromised. You NEED to take precautions to protect yourselves and your own! Please let's avoid a local Covid spike and further restrictions…
We are currently working to update and upgrade our KGF website and booking system to make it much more user-friendly and give more up to date information, so please watch out for the updates. We think it particularly important to warn potential visitors about the very limited parking available close to the site and also to advise where they can safely and considerately park, to minimise any compromise of nearby neighbours.
DISASTER! - Zipwire cable fails! - Further investigation has suggested that there may be design flaws with this item and we are working with the supplier and manufacturer to resolve the situation and have a sustainable replacement provided as soon as possible. News of the failure had spread far and our MP Matt Western came out to view the site and consider whether there should be more safety regulations surrounding such zipline installations.
And, as if that wasn't bad enough, just at the peak of the busy period our crossed-log springer has also failed. Once again it seems that a weak spot in the design has let us down and we are also working to get that remedied as soon as possible.
---
PARISH MEETINGS:
It seems that when Covid emergency measures were announced by the governmen,t they forgot to include Parish Meetings in the regulations! Usually a Parish Meeting must be held in every parish between March 1st and June 1st, at which time we were all under lockdown and subject to extreme restrictions. Conventional in-person meetings would not have been allowed or wise.
Parish Meetings have now been added back into the legislation and we can now hold virtual Parish Meetings if they are needed, and that arrangement will persist until 7th May 2021 unless otherwise superseded.
Given that we have missed the usual slots and there is no particularly pressing business it is likely that all three parishes will convene their next APMs in the last three weeks of May 2021, unless some urgent need for a Parish Meeting arises in the interim.
---
DOGS AGAIN :
There seems to have been a surge of dog fouling around the village again lately - on the pavements and especially around KGF. It is very antisocial and failure to "pick up" after your pooch can incur a fine of up to £1000. Please help us keep our villages clean and children safe.
I have also received a few complains about dogs behaving "antisocially" and not being under control. This is unacceptable and non-dog lovers, or even dog-lovers, are entitled to go about their lives without being harassed by dogs or their owners. Offending dogs and their owners should be reported to the WDC Dog Warden with details of any incident preferably with names and addresses of owners. The WDC Dog Warden can be contacted on 01926 456734.
---
COMMUNICATIONS :
Please note that the JPC does not formally participate in Facebook or other "social media", HOWEVER we are very happy to engage with all residents either via the channels indicated below or, for KGF related matters, via the website www.barfordplayingfields.org – use these channels and we promise that you will always get a prompt and appropriate response.
---
EMAIL UPDATES :
We can often send out timely reminders, updates and notices direct to your email in boxes. If you do not already receive these AND WOULD LIKE TO DO SO please contact John Murphy so that you can be added to the circulation list.
The list will not be shared with others, will be sent out as Bcc (so not revealing your email) and will only be used for matters which should reasonably interest/ concern you.
It's free, easy and just occasionally is the only way to get urgent things out to a wider audience – and you can always hit DELETE or ask to be unsubscribed.
---
MEMBERS' ATTENDANCE RECORDS :
The Chairman of the JPC has asked that a record of JPC members' attendance be published on the website.
Click here to download record of attendance at JPC meetings in 2017/ 18 (PDF file, 15k)
---
The next JPC meeting will be held on Monday 14th September - via Zoom (unless advised otherwise) at 7:30 pm.
Click here for Notices of JPC and Planning Committee meetings, and the Minutes of previous meetings.
Click here for a list of all JPC meetings in 2019/ 20.
There is a session for " Public Participation " early in the agenda (four minutes maximum per person) when we are happy to hear and note your concerns or questions.

Alternatively, you may submit "your views" to yourviews@barford.org.uk or email the Chairman, Tony Merrygold, on 624295 or 07802 455217 or tmerrygold@btinternet.com or the Clerk, James Johnson at johnson.jfgm@gmail.com or contact any of the Parish Councillors about any matters you wish to bring to our attention.
An agenda for each meeting will be posted in advance on all the village notice boards. Residents are also encouraged to email myself (see below), or contact any of the Parish Councillors or the Clerk, James Johnson.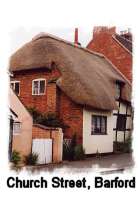 Click on the links to the left for a full list of councillors and a calendar of future meetings.
Minutes of previous council meetings, planning committee meetings and other JPC documents are also available from this page.