Art Group
Cycling Group
Drama Group
Footpath Group
Ladies Guild
Lions Club
Lost & Found
Memorial Hall
Mother's Union
Neighb'd Plan
Neighb'd Watch
Oakley Wood
Parish Council
Playgroup
Pre-School
Residents Ass'n
School
Scouts & Guides
Village Directory
Village Shop
Womens Institute

List of councillors

Meeting dates
Meeting minutes

Audit of accounts

Commentary on activity in our three parishes and may also contain information, which has not yet passed before the full JPC, in which electors may have an interest, all written from the perspective of the JPC, responsible to all three parishes.
The official minutes are written by the Clerk and RFO of the Council, and are not moderated by anyone prior to their approval at a subsequent meeting. Copies of the official minutes are available on this website.
Updated: December 2020

[Back to top]


---
KING GEORGE'S FIELD:
LOCKDOWN 2 is with us as I write this. The MUGA and tennis courts are closed and locked and folks should only meet in groups of TWO - i.e. one person can meet one person. Very difficult in practice when you will inevitably meet or pass others, but probably the most important aspect is to keep your social distancing. The children's play area is staying open on HMG directions so everyone is advised to be careful, maintain social distancing as far as practical and use sanitising gel regularly and wash your hands as soon as you get home. Despite our signage there is still only limited evidence of people using sanitising gel. Please let's avoid a local Covid spike and further restrictions when (and if) the lockdown ends in early December. Levels of infection are relatively low, but we have now had positive cases in the villages so we should be even more alert. We all still NEED to take precautions to protect ourselves and our own! We cannot be too careful.
Zipwire and Springer are currently still awaiting final repairs - hopefully by the time that you read this they may be finished - we'll see…
---
BARFORD VILLAGE GREEN/BARFORD VILLAGE SHOP PLAY AREA :
At the November JPC we decided to renew most of the installation, once again using the original installer, now that the materials have been uprated and the guarantee terms have been considerably improved. The new installation will be VERY similar to the original, so everyone will be able to play "Spot the Differences" - and there are a few changes - but no prizes! .
---
BARFORD HOUSE LAND/RESTFUL HOMES :
The briefing to the JPC took place by Zoom on 19th October with most JPC members present. The meeting was not totally satisfactory via Zoom and we did not get sight of the revised layout before the meeting so discussion was slightly difficult. Members asked various probing questions about proposals but detail was thin on the ground. The developers had made some changes to the site layout and massing, not all of which were deemed to be beneficial, although increased permeability of the site was generally welcomed. Importantly the proposals still retained access via demolition of 3 Wellesbourne Road. This was an information briefing, prior to any planning application, and no formal JPC opinion was formed.
Non-conflicted Barford JPC members have since met to discuss their views on the presentation. We were unanimous in our concerns that the proposed access would be unsafe and unsatisfactory. Subsequent research via WCC confirms that, despite assurances from the developer, WCC Highways does not support the proposal and suggests a more southerly access point.
Members were also concerned about the layout and massing and the impact upon Wellesbourne Road properties and believed that the main building(s) should be pushed further eastwards on the site.
We were unanimous in wanting to fulfil Policy B3 of the Barford Neighbourhood Development Plan (BNDP) to provide down-sizer and age-related homes, and willing to consider the use of this Barford House land site, but not at any price. We have therefore compiled a letter which expresses in fairly clear terms our concerns about both the proposals and the process so far and indicating that we cannot envisage their proposals gaining the community support which they will need to overcome the inevitable heritage and environmental constraints and objections on that site.
Furthermore we invite them to work closely with us, along with WDC Conservation Officers and WCC Highways to fully explore the alternatives and ultimately to properly test those alternatives through the planning system, rather than simply settling for a far from desirable easy alternative. Hopefully it will be accepted as constructive criticism, coupled with a willingness to negotiate better options for all.
As the JPC has no position at present, the letter has been sent from myself, as Chairman of Barford Parish Meeting hopefully to best represent the majority of Barford residents in this very difficult matter.
---
WASPERTON BUS SHELTER :
Still not fully restored but the Bus Stop sign is reinstated and the bus will "stop on request" pending further works.
---
EMERGENCY PLANNING :
All parish councils are expected to maintain an Emergency Plan to inform the major authorities about issues and facilities which may be important in the case of "emergencies", ranging from natural disasters, to extreme weather, major road accidents and serious power outages - plus of course pandemics. The core plan is under active review and the latter element has been a recent focus.
To address the Covid pandemic the JPC has established a support network which will be detailed elsewhere.
---
ROAD CROSSINGS :
Since large numbers of houses have been built on the western side of the Wellesbourne Road - Bridge Street axis over the last several years, often with younger families, there has become a more obvious need for safe crossing points. The levels of traffic we enjoy are such that we do not qualify for any form of controlled crossing, so working with Graham Stanley from WCC we have looked at the provision of "informal crossing". Several possibilities and options were presented to the JPC and we have decided to pursue three elements to try and safely cover all ends of the village;
Enhance the dropped/tactile kerbs north of Canon Price Road by the addition of carriageway markings to encourage safer parking and better visibility.
Enhance the residual dropped/tactile kerbs from the now-removed controlled crossing on Bridge Street - again with carriageway markings.
Install a new informal crossing - dropped/tactile kerbs, carriageway markings, linked footpath and minor tree trimming - just south of Wasperton Lane and sited between the southbound bus stop and the Granville.
Before these are finalised they will all need to be subject to a full Road Safety Assessment, but subject to that and with some financial assistance from our County Councillor, we hope they can be put in place as soon as possible.
---
BARFORD RELIEF IN NEED CHARITY :
At the November JPC, we appointed Rod Scott and John Barrott as JPC nominative trustees for the next four years. This is part of our regular cycle of appointing two trustees every two years, so we always have four trustees appointed.
---
EMAIL UPDATES :
We can often send out timely reminders, updates and notices direct to your email in boxes. If you do not already receive these AND WOULD LIKE TO DO SO please contact John Murphy so that you can be added to the circulation list.
The list will not be shared with others, will be sent out as Bcc (so not revealing your email) and will only be used for matters which should reasonably interest/ concern you.
It's free, easy and just occasionally is the only way to get urgent things out to a wider audience – and you can always hit DELETE or ask to be unsubscribed.
---
MEMBERS' ATTENDANCE RECORDS :
The Chairman of the JPC has asked that a record of JPC members' attendance be published on the website.
Click here to download record of attendance at JPC meetings in 2017/ 18 (PDF file, 15k)
---
The next JPC meeting will be held on Monday 11th January 2021 - via Zoom (unless advised otherwise) at 7:30 pm.
Click here for Notices of JPC and Planning Committee meetings, and the Minutes of previous meetings.
Click here for a list of all JPC meetings in 2020/ 21.
There is a session for " Public Participation " early in the agenda (four minutes maximum per person) when we are happy to hear and note your concerns or questions.

Alternatively, you may submit "your views" to yourviews@barford.org.uk or email the Chairman, Tony Merrygold, on 624295 or 07802 455217 or tmerrygold@btinternet.com or the Clerk, James Johnson at johnson.jfgm@gmail.com or contact any of the Parish Councillors about any matters you wish to bring to our attention.
An agenda for each meeting will be posted in advance on all the village notice boards. Residents are also encouraged to email myself (see below), or contact any of the Parish Councillors or the Clerk, James Johnson.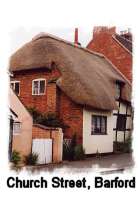 Click on the links to the left for a full list of councillors and a calendar of future meetings.
Minutes of previous council meetings, planning committee meetings and other JPC documents are also available from this page.