Art Group
Cycling Group
Drama Group
Footpath Group
Ladies Guild
Lions Club
Lost & Found
Memorial Hall
Mother's Union
Neighb'd Plan
Neighb'd Watch
Oakley Wood
Parish Council
Playgroup
Pre-School
Residents Ass'n
School
Scouts & Guides
Village Directory
Village Shop
Womens Institute

List of councillors

Meeting dates
Meeting minutes

Audit of accounts

Commentary on activity in our three parishes and may also contain information, which has not yet passed before the full JPC, in which electors may have an interest, all written from the perspective of the JPC, responsible to all three parishes.
The official minutes are written by the Clerk and RFO of the Council, and are not moderated by anyone prior to their approval at a subsequent meeting. Copies of the official minutes are available on this website.
Updated: November 2020

[Back to top]


---
KING GEORGE'S FIELD:
Despite our signage there is only limited evidence of people using sanitising gels before using the equipment. Social distancing is frequently compromised and we will now need to heed the "Rule of Six". Please let's avoid a local Covid spike and further restrictions…We're lucky in this area, the levels of infection are relatively low, but folk are travelling and mixing more so we need to be careful and get back to the careful ways that we adopted at the start of the pandemic. We all NEED to take precautions to protect ourselves and our own!
DISASTER! - Zipwire cable fails! - NOW FIXED and working again. We are not entirely happy with the new design and we are expecting some detail tweaks to improve speed and clearance but it is working and the children seem very pleased to be on it again. And hopefully by the time you read this, the crossed logs springer should also be back in action.
---
KGF BENCHES :
We have had a couple of requests for additional benches at KGF so whilst there is still some limited space available it is sensible to try and coordinate orders to minimise transport and installation costs. The guide price is about £1500 installed (to be finalised nearer the order day), so if you are interested, or have mentioned it previously, please get in touch soon so that we can finalise an order.
---
DOGS AGAIN :
Well the canine population has certainly surged under the influence of Covid! So too have the complaints about dog fouling around the villages, particularly on the pavements but also on private drives and gardens.
Fortunately at the moment KGF seems to be relatively free of fouling, so let's keep it that way, but wherever you are please keep a sharp watch on your dogs and make sure you pick up. One lax or careless owner gets us all a bad name…
---
WASPERTON BUS SHELTER :
Sadly demolished by a Road Traffic accident last year. Final works have been badly delayed by personal problems for the builder, but the roof is functional and we aim to get the "bus stop FLAG" back up so at least the bus should stop there again. We'll keep pushing to get the final works done as soon as possible.
---
BARFORD VILLAGE GREEN/
SHOP PLAY AREA :
Disappointingly, whilst this play area for younger children has been very popular, it has started to show its age with a vengeance. What started as just a bit of rot on one or two of the posts has become epidemic and we are facing wholesale replacements in the very near future - in fact they are deteriorating faster than we can arrange to repair them.
So, it looks like the most sensible move may be to replace the whole installation as a single project, rather than piecemeal over many years.
Neither solution will be cheap, but full replacement will be better value, we think. The original design has been much admired and has fitted into the rural village scene well, so we will be looking for something similar, but with better longevity built into the design this time.
---
CHRISTMAS LIGHTS SWITCH ON :
Due to Covid, Warwick District Council are not staging their usual high profile public-packed switch on events this year but are instead having a "virtual switch on" and they are inviting residents from across the district to join in at 5.45 pm on Friday 27th November.
Whilst I will still be conveying my usual Scrooge-like personal messages, let's see if we can get some lights on in every house across our villages for a good start to the festive season - we might well need some cheering up by then!
---
CLIMATE CHANGE :
WDC are pairing up with "Shared Future" to organise a "citizens' jury" to look at climate change. The body will be called "The District of Warwick People's Inquiry on Climate Change" and will be asked to determine "What do we need to do in Warwick district to help address climate change by 2030".
Invitations are currently going out to residents across the district to recruit a truly representative group to ensure that all sectors are involved and the final report should be out in February 2021.
As a taster of what is being debated, see climateracefilm.org for a really well executed documentary on the subject and some really good photography - It will make us all think…
---
EMAIL UPDATES :
We can often send out timely reminders, updates and notices direct to your email in boxes. If you do not already receive these AND WOULD LIKE TO DO SO please contact John Murphy so that you can be added to the circulation list.
The list will not be shared with others, will be sent out as Bcc (so not revealing your email) and will only be used for matters which should reasonably interest/ concern you.
It's free, easy and just occasionally is the only way to get urgent things out to a wider audience – and you can always hit DELETE or ask to be unsubscribed.
---
MEMBERS' ATTENDANCE RECORDS :
The Chairman of the JPC has asked that a record of JPC members' attendance be published on the website.
Click here to download record of attendance at JPC meetings in 2017/ 18 (PDF file, 15k)
---
The next JPC meeting will be held on Monday 11th January 2021 - via Zoom (unless advised otherwise) at 7:30 pm.
Click here for Notices of JPC and Planning Committee meetings, and the Minutes of previous meetings.
Click here for a list of all JPC meetings in 2020/ 21.
There is a session for " Public Participation " early in the agenda (four minutes maximum per person) when we are happy to hear and note your concerns or questions.

Alternatively, you may submit "your views" to yourviews@barford.org.uk or email the Chairman, Tony Merrygold, on 624295 or 07802 455217 or tmerrygold@btinternet.com or the Clerk, James Johnson at johnson.jfgm@gmail.com or contact any of the Parish Councillors about any matters you wish to bring to our attention.
An agenda for each meeting will be posted in advance on all the village notice boards. Residents are also encouraged to email myself (see below), or contact any of the Parish Councillors or the Clerk, James Johnson.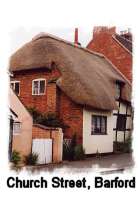 Click on the links to the left for a full list of councillors and a calendar of future meetings.
Minutes of previous council meetings, planning committee meetings and other JPC documents are also available from this page.