Art Group
Cycling Club
Drama Group
Footpath Group
Ladies Guild
Lions Club
Lost & Found
Memorial Hall
Mother's Union
Neighb'd Plan
Neighb'd Watch
Oakley Wood
Parish Council
Parish Directory
Playgroup
Pre-School
Residents Ass'n
School
Scouts & Guides
Village Shop
Womens Institute


At the Annual Parish Council meeting in May 2000, a view was raised that my writings might be mistaken for the official minutes of our JPC meetings. The official minutes are written by the Clerk and RFO of the Council, and are not moderated by anyone prior to their approval at a subsequent meeting. Copies of the official minutes are available on this website.

Any matter raised in this page is solely commentary on activity in our three parishes and may also contain information, which has not yet passed before the full JPC, in which I believe electors may have an interest, all written from the perspective of the JPC Chairman who is responsible to all three parishes.

John Murphy
Chairman JPC

---
PROPOSED DEVELOPMENTS
Barford House/Sharba land appeal was refused in strenuous terms echoing many of the arguments put forward by JPC, BRA and other residents along with WDC officers. Sharba still have some time on their option on the land so we will wait and watch to see how things progress. Meanwhile the wall debate continues and the pavement is fenced off from public use. It would seem unlikely that the fencing will be removed until reparative works are carried out on the wall and that may be some time coming? Meanwhile we will see if we can get a protected walkway put around the fencing to avoid the need for pedestrians to cross the busy Wellesbourne Road twice.
W/14/1409 - "Outline application for the erection of up to 32 dwellings (19 market and 13 affordable)– on land between Wilkins Close, Bridge Street, Barford Bypass and the River Avon – was WITHDRAWN but following an Archaeological Survey and support from WDC officers it appears that it will be re-presented. The primary concerns for the JPC on this site relate to access and traffic issues along with the fact that the site is outside all proposals in the Draft Local Plan and the Draft Barford Neighbourhood Plan. Once a resubmission is received we will be able to comment further.
W/14/1534 –Demolition of Country Car garage and erection of 8 houses – APPROVED, but the current garage occupiers apparently have some time to run on their lease.
Sherbourne Nursery site – TW have carried out an Archaeological Study on the site, are making preparations for development in the very near future and currently have an application in for a "temporary sales office" on site. JPC have expressed great concern over the traffic situation near the site entrance which coupled with the Barford House wall situation is problematic in the extreme. We are hoping that WDC and WCC can come up with a Traffic Plan to alleviate the obvious dangers to pedestrians.
---
BARFORD NEIGHBOURHOOD PLAN :
This has now reached the submission stage and the JPC agreed to submit the plan to WDC where it will undergo the last stage of consultation prior to going before the Examiner and then hopefully coming back for its Referendum.
Within its remit the plan is wide-ranging and hopefully fully reflects the democratic wishes of our community. It is a credit to all those who have worked so hard to get it this far.
---
REVIEW OF PLAY AND SPORTS FACILITIES :
The drop in sessions held on Saturday December 6 th and Sunday 7 th were a great success with lots of very happy visitors. The mix of materials and the wide range of play elements were particularly well liked. Fundraising is going well in its initial stages and as promised it will soon be our turn to stump up lots of local support. A whole programme of fundraising events is planned starting with sponsored walks, breakfasts, promises auctions all on March 7 th and a massive treasure hunt where you could win some serious cash prizes (£200, £100 or 4 x £50) Please mark March 7 th in your diary for a super weekend of fun in the parishes.
The Planning Application for the scheme (W14/1781) has also now gone in only certain elements actually need permission but we were advised to submit the whole scheme. There will be the usual notices and consultation period to keep everyone informed and the result should be available mid-March.
---
COMMUNITY HALLS AND CHURCHYARDS :
At the February JPC we were again able to support these important elements of our villages. £1295 was divided equally between the three churchyards and £1140 was awarded to each of the village halls. In a new initiative it was decided to include the Barford Scout Hut in our annual grants with a grant of £570 towards its general costs in recognition of the valuable role this building has within our community, both for the uniformed organisations and also as an alternative to the village halls, especially when they are fully booked.
---
JPC PRECEPT AND YOUR COUNCIL TAX :
This year the JPC has proposed a balanced or neutral budget so your Council Tax will remain as last year. This still allows us to do all we need to do at present and maintain our modest reserves.
---
PHOTO-VOLTAIC PANELS ON BARFORD MEMORIAL HALL ;
Sadly WDC did not feel they could approve the proposals as submitted for a single block of PV panels due to the impact on a significant building in the Barford Conservation Area. After considerable negotiation with the planners and the Conservation Architect they have indicated that they would be much more sympathetic to the scheme if it were broken up into three smaller elements and they have encouraged us to submit a follow-up application. Plan preparation is once again underway. The downside is that the financial return would be reduced somewhat due to an inevitably smaller total PV area but it will still remain viable.
---
COMMUNITY SPEEDWATCH :
Speeders – local and through traffic – BEWARE – we will soon have a fully trained team checking vehicle speeds on a regular basis. Dates, times, speeds and numbers will be passed on to the Police who will then follow up with action on repeat offenders. Please don't get caught – and remember, if you obey the speed limit those behind will probably do so too – Win, Win!
---
DOG FOULING :
Yes, that old chestnut.- Over the last couple of months I have received more complaints than for a long time mostly relating to pavements. On inspection it does appear to be repeat offenders. This is very unpleasant and not acceptable.
If and when the culprits are identified they can expect to meet the attentions of the WDC Dog Wardens who can hand out fines of up to £100 per offence.
Just in case the culprit does not see the website, please make sure that our concern is passed on to all dog-walkers, especially visitors – we do take this seriously as it gets our village and all dog-walkers a bad name – let's stop it NOW.,
---
EMAIL UPDATES :
Chairman's Chatter can often send out timely reminders, updates and notices direct to your in boxes. If you do not already receive these from me AND WOULD LIKE TO DO SO so that you can be added to the circulation list.
The list will not be shared with others, will be sent out as Bcc (so not revealing your email) and will only be used for matters which should reasonably interest/ concern you.
It's free, easy and just occasionally is the only way to get urgent things out to a wider audience – and you can always hit DELETE or ask to be unsubscribed.
---
MEMBERS' ATTENDANCE RECORDS :
The Chairman of the JPC has asked that a record of JPC members' attendance be published on the website.
Click here to download record of attendance at meetings of the JPC from May 2007 to 2010 (PDF file, 14k).
Click here to download record of attendance at meetings of the JPC from May 2010 to March 2011 (PDF file, 12k).
Click here to download record of attendance at meetings in 2012/13 (PDF file, 9k)
---
The next JPC meeting will be held on Monday 9th March 2015 in Wasperton Village Hall at 7:30 pm.
Click here for a list of all JPC meetings in 2015/16.
There is a session for " Public Participation " early in the agenda after our essential housekeeping matters which must as a matter of legality take priority. "Public Participation" is a short period (4 minutes maximum per person) set aside solely to hear comments and questions from members of the public. No special presentational skills are needed and councillors will hear you in an informal and welcoming way. We are always pleased to have matters and opinions brought to our attention. We cannot usually enter into detailed discussion with the public at the time but if possible may be able to supply an immediate answer, OR will decide, at a later time or date, whether and what action may be appropriate.
Alternatively, if you do not wish to attend in person, you may submit "your views" for formal attention of the JPC by and the matter will be taken to the next JPC meeting and you will get a formal response.
An agenda for each meeting will be posted in advance on all the villages' notice boards. Residents are also encouraged to email myself (see below), or contact any of the Parish Councillors or the Clerk, James Johnson.
John Murphy, Chairman JPC
February 2015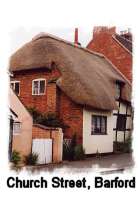 Click on the links to the left for a full list of councillors and a calendar of future meetings.
There are also links to the agenda for the next JPC meeting, and upcoming planning applications.
Minutes of previous council meetings and planning committee meetings are also available from this page.