Art Group
Cycling Club
Drama Group
Footpath Group
Ladies Guild
Lions Club
Lost & Found
Memorial Hall
Mother's Union
Neighb'd Plan
Neighb'd Watch
Oakley Wood
Parish Council
Parish Directory
Playgroup
Pre-School
Residents Ass'n
School
Scouts & Guides
Village Shop
Womens Institute


At the Annual Parish Council meeting in May 2000, a view was raised that my writings might be mistaken for the official minutes of our JPC meetings. The official minutes are written by the Clerk and RFO of the Council, and are not moderated by anyone prior to their approval at a subsequent meeting. Copies of the official minutes are available on this website.

Any matter raised in this page is solely commentary on activity in our three parishes and may also contain information, which has not yet passed before the full JPC, in which I believe electors may have an interest, all written from the perspective of the JPC Chairman who is responsible to all three parishes.

John Murphy
Chairman JPC

---
BARFORD PARISH COUNCILLORS :
At the June 8th, JPC Scott Coop was co-opted on to the council. Scott has served the JPC previously and is keen to get involved in parish matters again.
This still leaves seats available for Barford and these will need to be filled by co-option as soon as possible. If you might consider standing as a Barford Parish Councillor please contact either myself or James Johnson 01926 419300 at your earliest convenience.
---
WDC NEW LOCAL PLAN :
Unfortunately the Draft Local Plan has been found to be unsound – inadequate housing provision for overspill from Coventry and over-estimation of the numbers of windfall sites included within the calculations. The WDC now has a choice of either withdrawing the Draft Plan or retaining it and not adopting it. The decision was still to be made at the time of writing. Whichever way, it again puts us all in a difficult position and rather open to advances from aggressive developers, taking advantage of the lack of an adopted or even emerging Local Plan and probably, once again, a lack of 5 year land supply for housing. Difficult times…
---
COUNTY MINERALS PLAN :
Sand and Gravel – is coming back! – Preferred sites include Wasperton Hill Farm (owned by St John's College, Oxford) and Glebe Farm (owned by WCC) – effectively most the land on the east side of the A429, from south of Barford, past Wasperton and almost to Thelsford Brook – a total of 2.1 million tons of extraction, and current proposals take no account of the possibility/probability that HS2 may go ahead so demand could be even higher.
The consultation period will start on September 7th and will probably run for six weeks – more details will be available later.
---
BARFORD KING GEORGE'S FIELD - PLAY AND SPORTS FACILITIES :
The revised Planning Application will hopefully have been approved by the time you read this. At the June JPC the council voted to continue with the project and to authorise contractors subject to Planning Permission being granted and sufficient funding being achieved.
Hopefully this will mean that we can instruct the whole scheme for completion by this year end to achieve best value and minimal disruption. In the event of a funding shortfall then some elements may have to be withheld pending further fundraising with associated delays and disruptions. As a "fall-back" absolute minimum we intend to ensure that the Children's Play Area and the Multi-Use Games Areas are in place to make best use of the time-limited funding we already have at our disposal.
The last month has seen considerable success in fundraising with a total of £52,000 now received from Barford Community Charity, £25,000 pledged by Barford St Peter's School Trust, £75,000 from Sport England Inspired Fund and £96,000 proposed but still to be approved by WDC.
This leaves £22,000 still to be found to complete this stage of the project and this must come from within our community. To aid the fund raising there will be a strong presence at the School Fete on July 4 th and there will be a further Fun Activity day over August Bank Holiday weekend. There will be lots of opportunities to support the scheme including the Treasure Hunt (with big cash prizes!), a Village Bake-Off, Village BBQ, Barford's Got Talent Show, entertainment, along with sponsorship and dedication of seats, benches and tables and further auction items.
We still need to demonstrate enormous local support and we need to dig deep ourselves – we will not get all the money from outside sources… What can YOU do to help us raise these urgent funds?
---
PLANNING APPLICATION ON LAND WEST OF BRIDGE STREET AND WILKINS CLOSE – W15/0747 :
26 houses with access via the Fishermen's car park onto Bridge Street. Comments were technically accepted up to June 23rd although later comments MAY still be considered.
Comments should be via the WDC website or in writing to Development Services at WDC at Riverside House.
---
OVERGROWN HEDGES, BUSHES AND TREES :
At various points throughout the three parishes there are examples where greenery from private land is overgrowing footpaths, pavements and roads. At this time of year it is all growing very rapidly and presents hazards to motorists and pedestrians alike.
If your road/path frontage is causing a visibility problem or obstructing safe passage and clearance please trim it back to be considerate to other residents and visitors alike. If you have difficulty and need help please contact the JPC and we will see what assistance we can arrange for you – either informally and personally or using the services of the local authorities.
---
SPEEDING IN WASPERTON :
At the last JPC it was reported that there were regular incidents of vehicles speeding through the village late at night. It is not currently known if these are local or visitor vehicles but the activity is worrying and very unwelcome. If you are the culprit, please desist! If you have any information to assist the JPC and/or the Police over the identity of these cars and drivers please let us know as soon as possible.
UPDATE: The problem is not just at night, but also throughout the day – possibly even more dangerous as there are more folk about and no headlights to give advance warning!
---
EMAIL UPDATES :
Chairman's Chatter can often send out timely reminders, updates and notices direct to your in boxes. If you do not already receive these from me AND WOULD LIKE TO DO SO so that you can be added to the circulation list.
The list will not be shared with others, will be sent out as Bcc (so not revealing your email) and will only be used for matters which should reasonably interest/ concern you.
It's free, easy and just occasionally is the only way to get urgent things out to a wider audience – and you can always hit DELETE or ask to be unsubscribed.
---
MEMBERS' ATTENDANCE RECORDS :
The Chairman of the JPC has asked that a record of JPC members' attendance be published on the website.
Click here to download record of attendance at meetings of the JPC from May 2007 to 2010 (PDF file, 14k).
Click here to download record of attendance at meetings of the JPC from May 2010 to March 2011 (PDF file, 12k).
Click here to download record of attendance at meetings in 2012/13 (PDF file, 9k)
Click here to download record of attendance at meetings in 2013/14 (PDF file, 10k)
---
The next JPC meeting will be held on Monday 13th July 2015 in Wasperton Village Hall at 7:30 pm.
Click here for a list of all JPC meetings in 2015/16.
There is a session for " Public Participation " early in the agenda after our essential housekeeping matters which must as a matter of legality take priority. "Public Participation" is a short period (4 minutes maximum per person) when we are happy to hear and note your concerns or questions. No special presentational skills are needed and councillors will hear you in an informal and welcoming way. We are always pleased to have matters and opinions brought to our attention. We cannot usually enter into detailed discussion with the public at the time but if possible may be able to supply an immediate answer, OR will decide, at a later time or date, whether and what action may be appropriate.
Alternatively, if you do not wish to attend in person, you may submit "your views" for formal attention of the JPC by and the matter will be taken to the next JPC meeting and you will get a formal response.
An agenda for each meeting will be posted in advance on all the villages' notice boards. Residents are also encouraged to email myself (see below), or contact any of the Parish Councillors or the Clerk, James Johnson.
John Murphy, Chairman JPC
June 2015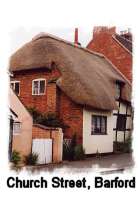 Click on the links to the left for a full list of councillors and a calendar of future meetings.
There are also links to the agenda for the next JPC meeting, and upcoming planning applications.
Minutes of previous council meetings and planning committee meetings are also available from this page.