Art Group
Cycling Club
Drama Group
Footpath Group
Ladies Guild
Lions Club
Lost & Found
Memorial Hall
Mother's Union
Neighb'd Watch
Oakley Wood
Parish Council
Parish Directory
Playgroup
Pre-School
Residents Ass'n
School
Scouts & Guides
Village Shop
Womens Institute


At the Annual Parish Council meeting in May 2000, a view was raised that my writings might be mistaken for the official minutes of our JPC meetings. The official minutes are written by the Clerk and RFO of the Council, and are not moderated by anyone prior to their approval at a subsequent meeting. Copies of the official minutes are available on this website.

Any matter raised in this page is solely commentary on activity in our three parishes and may also contain information, which has not yet passed before the full JPC, in which I believe electors may have an interest, all written from the perspective of the JPC Chairman who is responsible to all three parishes.

John Murphy
Chairman JPC

---
PROPOSED DEVELOPMENTS
The Appeal number APP/T3725/A/14/2215618 (Sharba/Land at Barford House 60 dwellings etc ) will be dealt with by "Public Inquiry" – week starting September 29th, expected to last four days. Venue to be announced. The Taylor Wimpey application (W/14/0693) on the old Sherbourne Nursery site for the erection of 60 houses and a new access – WDC decision was expected August 19th
---
NEW LOCAL PLAN :
The DRAFT LOCAL PLAN - next stages expected in mid-October prior to going forward to examination in public
---
GYPSY & TRAVELLER PROPOSALS – PREFERRED OPTIONS
The G&T "DRAFT PLAN" went to committee on August 13th and the recommendation included 15 pitches on Harbury Lane (Leamington FC), 15 pitches on land to east of Stratford Road, Warwick (adjacent ST sewage works site) and one pitch on WCC land east of Europa Way – plus provision for six "in transit" pitches on Europa Way.
Barford sites and Brookside Willows sites are "no longer under consideration"
---
REVIEW OF PLAY AND SPORTS FACILITIES :
Building on the feedback to date, the Working Party has further refined the scheme and gone out to further detailed quotations from a shortlist of suppliers for the children's play area. This area will feature a significant multi-activity multi-user unit suitable for mixed ages and a smaller dedicated toddler unit, swings, slides, mini-trampoline and hopefully some form of zip-wire or slider device – in addition to retaining some of the rotators already on site – all mounted on a proper bonded rubber chip safety base covering the whole of the play area; much nicer than the current messy bark pits. Sadly the wooden fort is beyond economic salvage and the concrete pipes must go on safety grounds.
We have also repositioned the seating nearer the children's play area and moved the pathways slightly to retain some parking options for weddings, funerals, sports matches and other busy events whilst releasing some space alongside the cemetery.
Fundraising is well underway and we were pleased to receive generous help from Barford Community Charity which administers surplus profits handed over from Barford Village Shop. In addition to our grant-seeking efforts there will over coming months be opportunities for local fundraising towards this project and these will be important in triggering outside grant support. If funding goes well and quickly we would like to complete the whole project during 2015 but if there are delays some elements may take a little longer.
If you have views on the scheme so far please do let us know as it is very much alive and will be constantly reviewed right up to implementation.
---
BARFORD NEIGHBOURHOOD DEVELOPMENT PLAN :
Good News! - the Electoral Boundary Review has been accelerated by WDC "especially for us" to try to ensure that we can still get our work completed within the funding window available to us – so you can expect to see the "Draft" Barford Neighbourhood Development Plan in the not too distant future.
---
GENERAL CONFUSION :
With so much going on in the villages, some folk have been getting confused over "who is who and what is what" – here's a quick guide :
JPC (Joint Parish Council) – YOUR local and closest level of government – not party-political — ideally your first contact with any issues related to the parishes - elected members acting under strict rules with specific but fairly limited powers – raise money to cover costs by "precept" which is a very small part of your Council Tax – elections every four years – meet monthly or as required. (Currently 10 Barford councillors, 3 Sherbourne and 3 Wasperton)
WDC (Warwick District Council )– administer Warwick district area – particularly electoral matters, planning, housing, Council Tax admin, footway lighting, recreation with some cross-over with WCC. (Current WDC councillors Alan Rhead and Clare Sawdon)
WCC (Warwickshire County Council) – administer whole of Warwickshire – responsible for education, public health, transport, highways, street lighting, community safety (Fire & Rescue), waste, recycling and significant cross-over with WDC. (Current WCC councillor Les Caborn)
JPC Play Working Party – working under auspices of JPC – some JPC members plus some co-opted members – researches "playing field proposals" and takes recommendations back to JPC. WP cannot make major decisions but has some discretion delegated by JPC to facilitate its work.
Barford Neighbourhood Development Plan Group – an independent group working alongside JPC to produce a plan for development of Barford in the future. For the plan to be adopted it must be in general conformity with other "superior" plans coming from WDC and central government. Funded by JPC, WDC and central government.
Barford Residents' Association – As its name suggests this is a residents group governed by its own constitution to represent Barford interests. Not formally elected and can operate outside the rigid restraints imposed by local government.
---
EMAIL UPDATES :
Chairman's Chatter can often send out timely reminders, updates and notices direct to your in boxes. If you do not already receive these from me AND WOULD LIKE TO DO SO so that you can be added to the circulation list.
The list will not be shared with others, will be sent out as Bcc (so not revealing your email) and will only be used for matters which should reasonably interest/ concern you.
It's free, easy and just occasionally is the only way to get urgent things out to a wider audience – and you can always hit DELETE or ask to be unsubscribed.
---
MEMBERS' ATTENDANCE RECORDS :
The Chairman of the JPC has asked that a record of JPC members' attendance be published on the website.
Click here to download record of attendance at meetings of the JPC from May 2007 to 2010 (PDF file, 14k).
Click here to download record of attendance at meetings of the JPC from May 2010 to March 2011 (PDF file, 12k).
Click here to download record of attendance at meetings in 2012/13 (PDF file, 9k)
---
The next JPC meeting will be held on Monday 1st September 2014 in Barford Memorial Hall at 7:30 pm.
Click here for a list of all JPC meetings in 2013/14.
There is a session for " Public Participation " early in the agenda after our essential housekeeping matters which must as a matter of legality take priority. "Public Participation"is a short period of 4 minutes maximum per person which is set aside solely to hear comments and questions from members of the public. No special presentational skills are needed and councillors will hear you in an informal and welcoming way. We are always pleased to have matters and opinions brought to their attention and will hear you in an informal and welcoming way. We cannot usually enter into detailed discussion with the public at the time although it may be possible to supply an immediate answer. Otherwise we will decide, at a later time or date, whether or what action may be appropriate.
Alternatively, if you do not wish to attend in person, you may submit "your views" for formal attention of the JPC by and the matter will be taken to the next JPC meeting and you will get a formal response.
An agenda for each meeting will be posted in advance on all the villages' notice boards. Residents are also encouraged to email myself (see below), or contact any of the Parish Councillors or the Clerk, James Johnson.
John Murphy, Chairman JPC
August 2014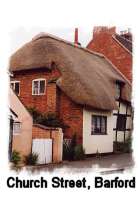 Click on the links to the left for a full list of councillors and a calendar of future meetings.
There are also links to the agenda for the next JPC meeting, and upcoming planning applications.
Minutes of previous council meetings and planning committee meetings are also available from this page.