Art Group
Cycling Group
Drama Group
Footpath Group
Ladies Guild
Lions Club
Lost & Found
Memorial Hall
Mother's Union
Neighb'd Plan
Neighb'd Watch
Oakley Wood
Parish Council
Playgroup
Pre-School
Residents Ass'n
School
Scouts & Guides
Village Directory
Village Shop
Womens Institute

List of councillors

Meeting dates
Meeting minutes

Audit of accounts

Commentary on activity in our three parishes and may also contain information, which has not yet passed before the full JPC, in which electors may have an interest, all written from the perspective of the JPC, responsible to all three parishes.
The official minutes are written by the Clerk and RFO of the Council, and are not moderated by anyone prior to their approval at a subsequent meeting. Copies of the official minutes are available on this website.
Updated: August 2020

[Back to top]


---
CORONAVIRUS (COVID-19) :
The JPC is now fully familiar with Zoom meetings and both normal and planning meetings are being managed successfully. All the usual contact points remain if you need advice or support.
---
KING GEORGE'S FIELD:
As the lockdown eased, so we began to relax things further at KGF. The tennis re-opening has worked really well despite the LTA, HMG and clubs seemingly constantly changing their recommendations. The courts have been busy and even the tennis may be improving? Thursday netball has also resumed as a training session so lots of fun. .
Saturday July 4 th saw the re-opening of play areas and outdoor gyms - and in our case the MUGA. We put up lots of signage with sensible recommendations so everyone knows it is THEIR responsibility to maintain social distancing and hygiene across KGF. There is no way the site can be kept truly Covid-clear - You NEED to take precautions to protect yourselves and your family! Despite surges in numbers we have not been overwhelmed and although social distancing has sometimes been challenging, the numbers allowed in the courts has largely been observed.
We re-opened our MUGA in response to multiple requests - many MUGAs remain closed but some have been open since May! Use has been modest and numbers within range although social distancing in there is near impossible, so all the more reason to take other precautions yourself.
Football - it seems very popular for the bigger lads to kick lots of goals, or at least try too. No doubt it's great fun, but when they miss (all too often!) the ball is hard and fast and sometimes threatens or even hits innocent passers-by. Please play considerately and be aware of other KGF users, especially the elderly and young.
DISASTER! - Zip wire cable fails! - Monday July 13 th, just before the JPC meeting the cable failed due to wear and corrosion. Thankfully nobody was hurt. It has been made safe and will be repaired just as soon as possible - hopefully by the time you read this .
Hot sunny weather in June brought lots of sunshine which we mostly enjoyed. Unfortunately some found out that in the sun some things do get surprisingly hot (REALLY HOT!), especially metal things and dark things, like cars, railings, handrails, playground fittings slides and skate ramps. Always be cautious about contact between such structures and bare skin - they can and do burn.
---
MCDONALD'S 24 HOUR RESTAURANT AND DRIVE THRU:
Planning Applications W/19/1473, W/19/1494 and W/19/1492 on Stratford Road adjacent to J15.
Still no decision but following Highways England having withdrawn their objection there has been further objection from a Warwick councillor. This just drags on, and on..
---
"HIPPY CRACK" AND "WHIP ITS" :
Nitrous Oxide (Laughing Gas) the trendy "LEGAL HIGH". You may have seen the small silvery gas capsules - whilst "legal" they are potentially dangerous, and occasionally LETHAL. Now, latterly, getting lots of cover in national and local press, they are best avoided. Just as importantly, if you do use these things, please dispose of the waste responsibly!
---
PARISH MEETINGS :
The government has still not issued any statements on how these should proceed, so we are therefore advised to hold fire and await instruction on when and how to proceed. More news when we know more…
---
CONSERVATION AREA TREE WORKS :
Just a reminder that all tree works within the village Conservation Areas are subject to an application to WDC where the trees involved are above certain minimum sizes - something like 3-4 inches diameter at one metre above the ground.
The application is basic and is usually granted routinely - it is simply to ensure that trees making a valuable contribution to the villages are not lost or damaged.
---
COMMUNICATIONS :
Please note that the JPC does not formally participate in Facebook or other "social media", HOWEVER we are very happy to engage with all residents either via the channels indicated below or, for KGF related matters, via the website www.barfordplayingfields.org – use these channels and we promise that you will always get a prompt and appropriate response.
---
ALLOTMENT FOOTPATH (W96A) :
Please could allotment holders and Dugard Place residents backing on to the footpath ensure that overhanging trees and bushes are kept trimmed back to give a clear safe passage for pedestrians and cyclists on the footpath.
---
A46 DRAINAGE WORKS :
There will be disruption and diversions from July through to late September along all areas of the A46 from J15 through to beyond Warwick. There will be similar works further along the A46 through to and beyond Walsgrave Hospital, although the latter ones should be completed in August. Please allow time for the delays and diversions which may change regularly.
---
EMAIL UPDATES :
We can often send out timely reminders, updates and notices direct to your email in boxes. If you do not already receive these AND WOULD LIKE TO DO SO please contact John Murphy so that you can be added to the circulation list.
The list will not be shared with others, will be sent out as Bcc (so not revealing your email) and will only be used for matters which should reasonably interest/ concern you.
It's free, easy and just occasionally is the only way to get urgent things out to a wider audience – and you can always hit DELETE or ask to be unsubscribed.
---
MEMBERS' ATTENDANCE RECORDS :
The Chairman of the JPC has asked that a record of JPC members' attendance be published on the website.
Click here to download record of attendance at JPC meetings in 2017/ 18 (PDF file, 15k)
---
The next JPC meeting will be held on Monday 14th September - via Zoom (unless advised otherwise) at 7:30 pm.
Click here for Notices of JPC and Planning Committee meetings, and the Minutes of previous meetings.
Click here for a list of all JPC meetings in 2019/ 20.
There is a session for " Public Participation " early in the agenda (four minutes maximum per person) when we are happy to hear and note your concerns or questions.

Alternatively, you may submit "your views" to yourviews@barford.org.uk or email the Chairman, Tony Merrygold, on 624295 or 07802 455217 or tmerrygold@btinternet.com or the Clerk, James Johnson at johnson.jfgm@gmail.com or contact any of the Parish Councillors about any matters you wish to bring to our attention.
An agenda for each meeting will be posted in advance on all the village notice boards. Residents are also encouraged to email myself (see below), or contact any of the Parish Councillors or the Clerk, James Johnson.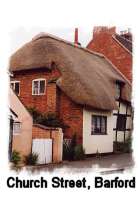 Click on the links to the left for a full list of councillors and a calendar of future meetings.
Minutes of previous council meetings, planning committee meetings and other JPC documents are also available from this page.