Art Group
Cycling Club
Drama Group
Footpath Group
Ladies Guild
Lions Club
Lost & Found
Memorial Hall
Mother's Union
Neighb'd Plan
Neighb'd Watch
Oakley Wood
Parish Council
Parish Directory
Playgroup
Pre-School
Residents Ass'n
School
Scouts & Guides
Village Shop
Womens Institute

List of councillors

Meeting dates
Meeting minutes

Audit of accounts



At the Annual Parish Council meeting in May 2000, a view was raised that my writings might be mistaken for the official minutes of our Joint Parish Council (JPC) meetings. The official minutes are written by the Clerk and RFO of the Council, and are not moderated by anyone prior to their approval at a subsequent meeting. Copies of the official minutes are available on this website.

Any matter raised in this page is solely commentary on activity in our three parishes and may also contain information, which has not yet passed before the full JPC, in which I believe electors may have an interest, all written from the perspective of the JPC Chairman who is responsible to all three parishes.

John Murphy
Chairman JPC

---
BARFORD KING GEORGE'S FIELD -
PLAY AND SPORTS FACILITIES :
It is gratifying to see the great use which is being made of KGF both by casual users and more and more by organised groups. Since the initial opening week which was extraordinarily busy activity peaked during half term and hopefully many miles of motoring were saved – well done! Meanwhile news of our superb facility has spread and we are attracting in quite a number of visitors which is all very flattering and they are of course very welcome but they do tend to come by car and have added to our village congestion with their manoeuvring and parking. To ease things for all of us, and especially for our nearby neighbours, we are working closely with WCC Highways and WCC Rights of Way officers to produce a minimalist scheme which will help us all and hopefully minimise the impact of those who still need to come by car. We hope the cones, which have done an excellent job, will soon disappear to be replaced by some white lining and by a half-gate on the track. The half gate is to clearly indicate that this is not a vehicular right of way (it is actually a Public Footpath and a private drive). Essential users will be expected to open and close the gate immediately on any use – it should never be left open! Your support in getting all this to work for us all would be much appreciated.
Shrieking and shouting is, it seems, all part of enjoying a "recreation ground" and probably means that everyone is having a good time… HOWEVER, please be mindful that we have nearby neighbours for whom the novelty can, not unreasonably, wear off if it goes on all day and into the evening, so please be considerate where you can.
Power and water are still to be connected for the scheme and both are dragging on for reasons beyond our control. When the power goes in there will be some disruption as a new mains cable has to be laid all the way from Verdon Place – not because KGF needs much power, as it certainly doesn't, but because the main on Church Lane is apparently already at or above its nominal capacity. Bur, as we are the first new connection since it reached capacity, we have to contribute a significant amount (10%) to the new infrastructure. Now that came as a shock!
Please do check the latest situation and information at http://www.barfordplayingfields.org/news.html which is open for bookings and to register for email updates.
---
DOGS AT KGF:
Well, nagging from me and a bit of emotional excitement on the KGF website and things seem to have improved. The "SPRAY IT PINK" is now underway to highlight any offenders and at the time of writing I am glad to report that we have hardly needed to deploy the cans. If you see PINK then that is the site of an offence and should be avoided.
If you are still not picking up after your charge, the net is closing in and the "intel" is flowing – if challenged, just look big and pick it up – otherwise, the Dog Warden is on his way… The fine is up to £1000 and publicity does follow.
MEANWHILE, for everyone who is behaving responsibly, thank you very much and we all love sharing the public space with our four-legged friends… Fetch!
---
MINERALS PLAN :
Well it might all seem very quiet but WCC are working away following the recent consultations. Apparently a couple of new sites across the county have come forward and these need to be assessed and brought back out for public consultation – expected in September – when we will all be able to add further comment.
No doubt we will all respond accordingly but we should be aware that this is unlikely to take much pressure off out local proposals which may well still remain favourite for implementation, so not time to relax. Informal indications from the local sites' agents is that any local implementation, if they are adopted under the plan, would more likely to be later in the plan period than earlier. Is this good? It may mean they slip and not implement or it might just mean longer blight – who knows?
---
ANNUAL PARISH MEETINGS :
All now complete and all provided valuable information for residents and a chance to raise issues. Click here for the draft minutes of all three meetings. Barford was reported last month. Sherbourne had a disappointing attendance but did raise major concerns over the equestrian developments at Black Barn which are severely impacting nearby residents.
WDC Planners, Environmental Health and the Licensing authorities are now looking into the legality of the current use and indicate that it is likely that a planning application at least is required along with licensing of the equine activities – more as things develop. Wasperton's APM was well attended and the main concern related to the mineral threats, but we must wait until further consultation on new sites coming forward to know whether "our sites" will get into the final plan and then whether they might go ahead.
Latest - Informal indications from Savills, acting on behalf of St John's College is that mineral extraction on their site is likely to be later rather than earlier if it does indeed make it into the plan. In contrast, the housing allocation, in the latest New Local Plan proposals on their Wasperton Lane site would be more likely to be sooner rather than later…
Barford vacancies – NB: There are still places available for Barford parish councillors so if you want to become involved and help support and shape your area, please do get in contact with any Barford councillor.
---
BARFORD VACANCIES :
There are still places available for Barford parish councillors so if you want to become involved and help support and shape your area, please do get in contact with any Barford councillor
---
EMAIL UPDATES :
Chairman's Chatter can often send out timely reminders, updates and notices direct to your in boxes. If you do not already receive these from me AND WOULD LIKE TO DO SO so that you can be added to the circulation list.
The list will not be shared with others, will be sent out as Bcc (so not revealing your email) and will only be used for matters which should reasonably interest/ concern you.
It's free, easy and just occasionally is the only way to get urgent things out to a wider audience – and you can always hit DELETE or ask to be unsubscribed.
---
MEMBERS' ATTENDANCE RECORDS :
The Chairman of the JPC has asked that a record of JPC members' attendance be published on the website.
Click here to download record of attendance at meetings in 2012/13 (PDF file, 9k)
Click here to download record of attendance at meetings in 2013/14 (PDF file, 10k)
---
The next JPC meeting will be held on Monday 11th July 2016 in Wasperton Village Hall at 7:30 pm.
Click here for a list of all JPC meetings in 2015/16.
There is a session for " Public Participation " early in the agenda after our essential housekeeping matters which must as a matter of legality take priority. "Public Participation" is a short period (4 minutes maximum per person) when we are happy to hear and note your concerns or questions. No special presentational skills are needed and councillors will hear you in an informal and welcoming way. We are always pleased to have matters and opinions brought to our attention. We cannot usually enter into detailed discussion with the public at the time but if possible may be able to supply an immediate answer, OR will decide, at a later time or date, whether and what action may be appropriate.
Alternatively, if you do not wish to attend in person, you may submit "your views" for formal attention of the JPC by and the matter will be taken to the next JPC meeting and you will get a formal response.
An agenda for each meeting will be posted in advance on all the villages' notice boards. Residents are also encouraged to email myself (see below), or contact any of the Parish Councillors or the Clerk, James Johnson.
John Murphy, Chairman JPC
June 2016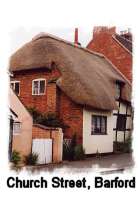 Click on the links to the left for a full list of councillors and a calendar of future meetings.
Minutes of previous council meetings, planning committee meetings and other JPC documents are also available from this page.