Art Group
Cycling Group
Drama Group
Footpath Group
Ladies Guild
Lions Club
Lost & Found
Memorial Hall
Mother's Union
Neighb'd Plan
Neighb'd Watch
Oakley Wood
Parish Council
Parish Directory
Playgroup
Pre-School
Residents Ass'n
School
Scouts & Guides
Village Shop
Womens Institute

List of councillors

Meeting dates
Meeting minutes

Audit of accounts



At the Annual Parish Council meeting in May 2000, a view was raised that my writings might be mistaken for the official minutes of our Joint Parish Council (JPC) meetings. The official minutes are written by the Clerk and RFO of the Council, and are not moderated by anyone prior to their approval at a subsequent meeting. Copies of the official minutes are available on this website.

Any matter raised in this page is solely commentary on activity in our three parishes and may also contain information, which has not yet passed before the full JPC, in which I believe electors may have an interest, all written from the perspective of the JPC Chairman who is responsible to all three parishes.

John Murphy
Chairman JPC

---
BARFORD KING GEORGE'S FIELD -
PLAY AND SPORTS FACILITIES :
Continued good use - groups increasing - although obviously use is curtailed by the poorer weather and the dark evenings.
Some groups were so disappointed by the loss of the facilities due to dark evenings that they wanted to use artificial lighting and even obtained a generator for mobile lights and sourced rechargeable lamps. We have advised them that such use is not currently possible as the byelaws limit use of KGF to between the hours of dawn to dusk (or 10pm in the summer). Whilst we will have power to both courts in the near future it will be for the use of equipment and not for lighting. Any move towards providing lighting on the courts would be very expensive and need to be subject to planning permission and then only after full consultation with all stakeholders, so not currently on the agenda
The legal processes are now all agreed and we are now in a queue waiting for our power and water supplies to be connected - apparently still may be about three months for electricity although at least the works for connection will be outside the site and in the case of electricity will involve digging a new main back to Verdon Place to enhance the capacity in Church Lane. Water is all approved and should be a simple matter of connecting across Church Lane.
Extra benches and tables have arrived and the preliminaries for their installation have been completed and as I write we await the final tarmac surface and the bolt-downs.
The two really big tree trunks are now on site and in position - thanks to Robin Smith-Ryland for donating and delivering them. We will be looking to arrange the smaller logs around them to encourage "free play" and also to become a meeting place to sit and chat. We would like to encourage everyone to give us their ideas of how that area might finally look - pictures would be good - and then we will try and perm the best of them together and finalise the scheme.
The play area has been a bit disrupted recently and will be again. Unfortunately we have encountered some drainage and surface issues and the surface has become unstable and oozing substrate in places.
The suppliers have appointed a drainage engineer to advise on solutions but it will inevitably involve further digging and surface replacement at some time in the future. Meanwhile it is completely safe to use so carry on playing...
Please do check the latest situation and information at http://www.barfordplayingfields.org/news.html which is open for bookings and to register for email updates.
---
RECTORY PADDOCK :
The long grass has been rough-mown down and the brambles around the perimeter have been cleared. The fences have been repaired and we are awaiting delivery of the pedestrian gates which will be placed to allow the school a shorter drier access onto KGF over a stoned path. Once the paddock has been mown a few more times and the sward settled and shorter, it will be available for events on KGF, at school and at the church, replacing the casual parking which used to occur on KGF.
[Back to top]
---
Further to my report last month, the consultation period has been pushed back so does not now start until December 6th and is expected to run at least until January 31st.
Barford residents should not be complacent just because the working site has been pulled back to 350m from our housing – the development will still have massive impacts on our settlement mostly through noise and traffic.
If you have any doubts about the traffic impact just consider the disruption caused by the pumpkin sales at that site and that was for cars which are much less lumbering than 20 ton gravel lorries pulling out into the traffic. Those at Wasperton and particularly Glebe Farm and Seven Elms are much more severely impacted as their standoff is only 100m.
For information, clarification and to marshal all of our thoughts there will be a Barford Parish Meeting (not JPC – this is a meeting FOR residents!) on Wednesday January 4th at 7.30pm in Barford Memorial Hall. Our WCC councillor Les Caborn will be in attendance to hear our views. Mike Metcalfe will also be organising a Wasperton Parish Meeting, hopefully in early December so please be alert for that. Whilst these are "Parish Meetings" and technically meant for the residents of each individual parish, feel free to attend whichever meeting is most convenient for you as whilst there may be parish differences in impact we have a common interest in avoiding or at very least minimising all of this.
---
BARFORD VACANCIES :
There are still two places available for Barford parish councillors. Basic commitment is to a single meeting on the second Monday of ten months of the year. Between meetings there is a bit of flexible "keeping up" to do and there are further opportunities to be involved with planning and other matters. Like many organisations we suffer from being mostly "male, pale and stale". If you can help is improve our demographic you will be very welcome.
---
EMAIL UPDATES :
Chairman's Chatter can often send out timely reminders, updates and notices direct to your in boxes. If you do not already receive these from me AND WOULD LIKE TO DO SO so that you can be added to the circulation list.
The list will not be shared with others, will be sent out as Bcc (so not revealing your email) and will only be used for matters which should reasonably interest/ concern you.
It's free, easy and just occasionally is the only way to get urgent things out to a wider audience – and you can always hit DELETE or ask to be unsubscribed.
---
MEMBERS' ATTENDANCE RECORDS :
The Chairman of the JPC has asked that a record of JPC members' attendance be published on the website.
Click here to download record of attendance at meetings in 2012/13 (PDF file, 9k)
Click here to download record of attendance at meetings in 2013/14 (PDF file, 10k)
---
The next JPC meeting will be held on Monday 13th February 2017 in Sherbourne Village Hall at 7:30 pm.
Click here for a list of all JPC meetings in 2016/17.
There is a session for " Public Participation "early in the agenda after our essential housekeeping matters which must as a matter of legality take priority. "Public Participation" is a short period (4 minutes maximum per person) when we are happy to hear and note your concerns or questions. No special presentational skills are needed and councillors will hear you in an informal and welcoming way. We are always pleased to have matters and opinions brought to our attention. We cannot usually enter into detailed discussion with the public at the time but if possible may be able to supply an immediate answer, OR will decide, at a later time or date, whether and what action may be appropriate.
Alternatively, if you do not wish to attend in person, you may submit "your views" for formal attention of the JPC by and the matter will be taken to the next JPC meeting and you will get a formal response.
An agenda for each meeting will be posted in advance on all the village notice boards. Residents are also encouraged to email myself (see below), or contact any of the Parish Councillors or the Clerk, James Johnson.
John Murphy, Chairman JPC
December 2016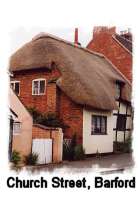 Click on the links to the left for a full list of councillors and a calendar of future meetings.
Minutes of previous council meetings, planning committee meetings and other JPC documents are also available from this page.