Art Group
Cycling Group
Drama Group
Footpath Group
Ladies Guild
Lions Club
Lost & Found
Memorial Hall
Mother's Union
Neighb'd Plan
Neighb'd Watch
Oakley Wood
Parish Council
Playgroup
Pre-School
Residents Ass'n
School
Scouts & Guides
Village Directory
Village Shop
Womens Institute

List of councillors

Meeting dates
Meeting minutes

Audit of accounts

Commentary on activity in our three parishes and may also contain information, which has not yet passed before the full JPC, in which electors may have an interest, all written from the perspective of the JPC, responsible to all three parishes.
The official minutes are written by the Clerk and RFO of the Council, and are not moderated by anyone prior to their approval at a subsequent meeting. Copies of the official minutes are available on this website.
Updated: April 2020

[Back to top]


---
SAND AND GRAVEL:
At the March JPC, members welcomed the news that the recent fund raising drive for funds to cover specialist and legal representation at the Public Enquiry had been successful, raising the required £15,000 in a matter of weeks.
Members pledged their ongoing support and committed to making further representations at the PE in June (3rd and 4th).
---
WASPERTON BUS SHELTER :
Reinstatement is well underway as I write this, back in the original design, covered by the JPC insurance.
---
WESTHAM LANE :
Colloquially named "Bremridge 3". No planning application has been received yet although we are advised that it is coming soon.
---
MCDONALD'S 24 HOUR RESTAURANT AND DRIVE THRU:
Planning Applications W/19/1473, W/19/1494 and W/19/1492 on Stratford Road adjacent to J15.
The applications were due to be determined by the end of November; however at the time of writing there is still no decision, and no new related material on the WDC Planning website.
---
PEDESTRIAN CROSSING, WELLESBOURNE ROAD :
WCC officers have now carried out surveys of vehicle traffic and pedestrian numbers on Wellesbourne Road and results indicate that numbers were considerably short of the thresholds required for WCC funding of a new Pelican crossing.
Members were keen that we should continue to push for some sort of crossing to be provided or at least facilitated. Watch this space.
---
TAYLOR WIMPEY BREMRIDGE 2:
This site is now effectively ending although many aspects remain unsatisfactory. JPC members continue to participate with considerable frustration in liaison meetings to resolve issues related to sewage, smells, wildlife infringements, lighting and junction issues.
---
JOINT STRATEGIC NEEDS ASSESSMENT :
JPC members attended a formal meeting of "stakeholders" to launch the scheme locally. An interesting meeting where many disciplines and levels of local government were represented. High on the agenda were matters of health and social care and how these might be funded and distributed across the whole county. Disadvantaged areas and "Cinderella" services were very well represented and made strong cases for securing funding and support.
When you are invited to participate please give it your full consideration as importantly it will drive funding and service provision IN OUR AREA which might otherwise be less well provided for.
It's coming soon… probably April.
---
BARFORD BYPASS NORTHERN JUNCTION IMPROVEMENTS :
These are now largely complete, although much as JPC members predicted may still be barely adequate to prevent impatient, irresponsible and dangerous drivers putting others at risk. Once completed, activity there will be monitored and we will push for modifications if appropriate.
---
PARKING ENFORCEMENT :
Always a hot topic in Barford! WCC have appointed new contractors NSL to enforce parking restrictions across the county and they are also providing support in the villages.
Recent complaints about construction vehicles parking unnecessarily on the yellow lines near Bremridge Close brought prompt attendance and multiple Parking Tickets.
Whilst we are advised that their operatives are "incentivised", responsible parkers should have nothing to fear as they will hopefully only respond where parking restrictions exist and/or where obstruction is caused.
---
EMAIL UPDATES :
We can often send out timely reminders, updates and notices direct to your email in boxes. If you do not already receive these AND WOULD LIKE TO DO SO please contact John Murphy so that you can be added to the circulation list.
The list will not be shared with others, will be sent out as Bcc (so not revealing your email) and will only be used for matters which should reasonably interest/ concern you.
It's free, easy and just occasionally is the only way to get urgent things out to a wider audience – and you can always hit DELETE or ask to be unsubscribed.
---
MEMBERS' ATTENDANCE RECORDS :
The Chairman of the JPC has asked that a record of JPC members' attendance be published on the website.
Click here to download record of attendance at JPC meetings in 2017/ 18 (PDF file, 15k)
---
The next JPC meeting will be held on Monday 9th March in Wasperton Village Hall at 7:30 pm.
Click here for Notices of JPC and Planning Committee meetings, and the Minutes of previous meetings.
Click here for a list of all JPC meetings in 2019/ 20.
There is a session for " Public Participation " early in the agenda (four minutes maximum per person) when we are happy to hear and note your concerns or questions.

Alternatively, you may submit "your views" to yourviews@barford.org.uk or email the Chairman, Tony Merrygold, on 624295 or 07802 455217 or tmerrygold@btinternet.com or the Clerk, James Johnson at johnson.jfgm@gmail.com or contact any of the Parish Councillors about any matters you wish to bring to our attention.
An agenda for each meeting will be posted in advance on all the village notice boards. Residents are also encouraged to email myself (see below), or contact any of the Parish Councillors or the Clerk, James Johnson.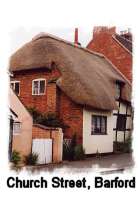 Click on the links to the left for a full list of councillors and a calendar of future meetings.
Minutes of previous council meetings, planning committee meetings and other JPC documents are also available from this page.