Art Group
Cycling Club
Drama Group
Footpath Group
Ladies Guild
Lions Club
Lost & Found
Memorial Hall
Mother's Union
Neighb'd Plan
Neighb'd Watch
Oakley Wood
Parish Council
Parish Directory
Playgroup
Pre-School
Residents Ass'n
School
Scouts & Guides
Village Shop
Womens Institute


At the Annual Parish Council meeting in May 2000, a view was raised that my writings might be mistaken for the official minutes of our JPC meetings. The official minutes are written by the Clerk and RFO of the Council, and are not moderated by anyone prior to their approval at a subsequent meeting. Copies of the official minutes are available on this website.

Any matter raised in this page is solely commentary on activity in our three parishes and may also contain information, which has not yet passed before the full JPC, in which I believe electors may have an interest, all written from the perspective of the JPC Chairman who is responsible to all three parishes.

John Murphy
Chairman JPC

---
PROPOSED DEVELOPMENTS
Barford House/Sharba land appeal, result still awaited.
W/14/1409 - "Outline application for the erection of up to 32 dwellings (19 market and 13 affordable) including means of access and associated works, with all other matters (relating to appearance, landscaping, layout and scale) reserved"–on land between Wilkins Close, Bridge Street, Barford Bypass and the River Avon – awaiting WDC Planning Committee decision.
W/14/1534 –Demolition of Country Car garage and erection of 8 houses – awaiting validation and decision.
---
NEW LOCAL PLAN :
The DRAFT LOCAL PLAN – including the G&T sites. (Currently proposed as Stratford Rd, Warwick, Harbury Lane FC and Europa Way) Consultation on revisions open until 4.45pm Friday December 12th . Thereafter the plan will hopefully go to Examination in Public.
---
REVIEW OF PLAY AND SPORTS FACILITIES :
The scheme continues to progress well and we have now reached the stage when we have decided on our preferred provider for the new Play Area. This has evolved out of the six public consultation sessions, dozens of site visits and much debate and discussion with numerous equipment providers. We are now hopefully in a position to move forward with this first stage as soon as we have accumulated sufficient funding, hopefully during the early part of next year. The play area proposals will be on display at the drop in sessions held on Saturday December 6th 2.25-5.00pm and Sunday 7th 9.00am-12.30 when we will be refining some of the final details such as colour choices.
The remainder of the scheme is also very busy both on the funding front and also on design. We are working with Warwickshire Flood managers to resolve persistent drainage issues and refining specifications for the renovation of the access track and the pedestrian paths within the site.
Recent wet weather and increased traffic building the school bonfire rendered the track very muddy and virtually impassable emphasising how essential these access works are in the overall scheme. If design and funding on these elements goes as well as we would hope we may still be able to undertake the whole scheme in a single phase, but only time will tell
---
WASPERTON FOOTPATH W101 :
This has been subject to a "Temporary Closure" and will become subject to a "Permanent Closure" pending urgent repairs to a bridge on its route.
The bridge has deteriorated badly and the path has been closed on safety grounds pending repair, after which it will be re-opened. WCC officers assure us that it will be reinstated as soon as funding and staff permit.
---
BARFORD NEIGHBOURHOOD DEVELOPMENT PLAN :
The first formal consultation period has now finished and the feedback is being processed to produce the final document to go forward for further consultation and Examination. Provided that all goes to plan it should come back to us next year for a "Referendum" prior to be adopted as planning law.
---
BARFORD WAR MEMORIAL ; :
Information has come forward that another WWII name should be added to our war memorial – Harry Conlon. This will be added to the bottom of one of the existing plaques in the near future and his name was read out during the remembrance service on Sunday November 9th .
---
GREEN BINS GOING MISSING :
There have been several reports of green bins mysteriously going missing. It seems that they are usually quite full/heavy ones and the explanation seems to be that they end up inside the collection lorries.
Official explanations are unclear but seem to suspect that they are either just too full/heavy or that there is a rogue batch of bins in which the plastic has deteriorated very quickly and the lifting handles fail under full load.
If you have lost such a bin on collection day then ring WDC who should arrange a prompt replacement.
---
EMAIL UPDATES :
Chairman's Chatter can often send out timely reminders, updates and notices direct to your in boxes. If you do not already receive these from me AND WOULD LIKE TO DO SO so that you can be added to the circulation list.
The list will not be shared with others, will be sent out as Bcc (so not revealing your email) and will only be used for matters which should reasonably interest/ concern you.
It's free, easy and just occasionally is the only way to get urgent things out to a wider audience – and you can always hit DELETE or ask to be unsubscribed.
---
MEMBERS' ATTENDANCE RECORDS :
The Chairman of the JPC has asked that a record of JPC members' attendance be published on the website.
Click here to download record of attendance at meetings of the JPC from May 2007 to 2010 (PDF file, 14k).
Click here to download record of attendance at meetings of the JPC from May 2010 to March 2011 (PDF file, 12k).
Click here to download record of attendance at meetings in 2012/13 (PDF file, 9k)
---
The next JPC meeting will be held on Monday 5th January 2015 in Barford Memorial Hall at 7:30 pm.
Click here for a list of all JPC meetings in 2013/14.
There is a session for " Public Participation " early in the agenda after our essential housekeeping matters which must as a matter of legality take priority. "Public Participation" is a short period (4 minutes maximum per person) set aside solely to hear comments and questions from members of the public. No special presentational skills are needed and councillors will hear you in an informal and welcoming way. We are always pleased to have matters and opinions brought to our attention. We cannot usually enter into detailed discussion with the public at the time but if possible may be able to supply an immediate answer, OR will decide, at a later time or date, whether and what action may be appropriate.
Alternatively, if you do not wish to attend in person, you may submit "your views" for formal attention of the JPC by and the matter will be taken to the next JPC meeting and you will get a formal response.
An agenda for each meeting will be posted in advance on all the villages' notice boards. Residents are also encouraged to email myself (see below), or contact any of the Parish Councillors or the Clerk, James Johnson.
John Murphy, Chairman JPC
November 2014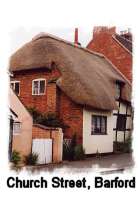 Click on the links to the left for a full list of councillors and a calendar of future meetings.
There are also links to the agenda for the next JPC meeting, and upcoming planning applications.
Minutes of previous council meetings and planning committee meetings are also available from this page.