Art Group
Cycling Club
Drama Group
Footpath Group
Ladies Guild
Lions Club
Lost & Found
Memorial Hall
Mother's Union
Neighb'd Watch
Oakley Wood
Parish Council
Parish Directory
Playgroup
Pre-School
Residents Ass'n
School
Scouts & Guides
Village Shop
Womens Institute


At the Annual Parish Council meeting in May 2000, a view was raised that my writings might be mistaken for the official minutes of our JPC meetings. The official minutes are written by the Clerk and RFO of the Council, and are not moderated by anyone prior to their approval at a subsequent meeting. Copies of the official minutes are available on this website.

Any matter raised in this page is solely commentary on activity in our three parishes and may also contain information, which has not yet passed before the full JPC, in which I believe electors may have an interest, all written from the perspective of the JPC Chairman who is responsible to all three parishes.

John Murphy
Chairman JPC

---
VACANCY – BARFORD COUNCILLOR
Following the resignation of Scott Coop we currently have a vacancy for a councillor to serve the remaining part of the Parish Council term.
If you are interested in this important local work please contact the clerk, James Johnson – 419300 or me, or any parish councillor for a chat and details.
---
PROPOSED DEVELOPMENTS
The Appeal number APP/T3725/A/14/2215618 has now started and will be dealt with by "Public Inquiry" – the week starting September 29th , expected to last four days - venue still to be announced.
The application to "demolish" substantial parts of the perimeter wall of the site (fronting Wellesbourne Road) with the erection of (safety) fencing on grounds of public safety has been REFUSED by WDC following receipt of a further surveyors report suggesting that the wall can be repaired without complete demolition.
The Taylor Wimpey application (W/14/0693) on the old Sherbourne Nursery site for the erection of 60 houses and a new access has now been submitted. It will be considered by the JPC in the very near future and as a major application, albeit for land ear-marked within the Draft Local Plan, in due course. Any views or representations should be made to WDC through the usual channels.
---
NEW LOCAL PLAN :
The DRAFT LOCAL PLAN was approved for consultation by WDC Council on April 23rd and is out for public consultation for SIX WEEKS until 27th June.
The proposals remain much as we have seen emerging over the last year with total housing figures of c.12900 and much of the development in the non-Green Belt/south of Warwick/Leamington areas. Villages are expected to take significant numbers of homes and Barford will be considering 85-85 homes proposed on 4-5 sites.
The latest Office of National Statistics figures were published at the very end of May and suggest that projections used within the Draft Local Plan significantly overstate the need for more houses, and this may provide one of the most significant challenges to the "Test of Soundness" to which the plan will be subjected.
If the plan passes through the consultation period without recall or significant change it will go on to "Examination in Public" where an Inspector will be checking that correct procedure has been followed, Testing for Soundness and ensuring that there has been appropriate cooperation with adjacent authorities. Under the latter category it should be noted that the latest ONS figures suggested that Coventry had significantly under-estimated their need and it is possible that WDC may be expected to take some of that excess – More news as it comes…
---
GYPSY & TRAVELLER PROPOSALS – PREFERRED OPTIONS
WDC is currently processing responses including strong representations made by WDC Cllr Rhead and myself directly to Tracey Darke (Head or Planning for Coventry and WDC) , Dave Barber (Head of Development and New Local Plan) and Lorna Coldicott who has led on the G&T consultation. They were interested in our representations and the amount of background work we had done so we await further developments with interest.
---
REVIEW OF PLAY AND SPORTS FACILITIES :
Following the JPC Working Party endorsing the Working Party proposals a very successful Drop-In session was held on Sunday May 18th . We were overwhelmed by the enthusiasm and support for the project and were pleased to be able to assure most of those who had any reservations at all that there concerns had already been incorporated into the proposals – certainly the main function of the Playing Fields will remain general recreation or all with specific inclusion of walkers and dog owners. Yes, some activities will not appeal to all but we are keen to only push forward those things for which there is a good level of interest and support whilst retaining options to make additions or changes at a later stage.
Whilst all elements that we were proposing to take forward received majority support the one element which received 100% support with absolutely no detractors was improvement to the track alongside the playing field and it has always been at the core of the proposals that this should be improved to ensure safe and clean access for all, to and past the playing fields.
We are awaiting detailed proposals and quotations for the equipment to populate the proposed expanded children's play area and these will be presented for choice and comment at a further public consultation session - hopefully held in July, but date still to be arranged. Watch out for notices and fliers.
---
ANNUAL PARISH MEETINGS :
All three Annual Parish Meetings are now completed and were well attended. Draft Minutes of these meetings are posted very quickly on the Barford website and are available both as a future reference point and also to inform those who could not attend in person.
---
EMAIL UPDATES :
Chairman's Chatter can often send out timely reminders, updates and notices direct to your in boxes. If you do not already receive these from me AND WOULD LIKE TO DO SO so that you can be added to the circulation list.
The list will not be shared with others, will be sent out as Bcc (so not revealing your email) and will only be used for matters which should reasonably interest/ concern you.
It's free, easy and just occasionally is the only way to get urgent things out to a wider audience – and you can always hit DELETE or ask to be unsubscribed.
---
MEMBERS' ATTENDANCE RECORDS :
The Chairman of the JPC has asked that a record of JPC members' attendance be published on the website.
Click here to download record of attendance at meetings of the JPC from May 2007 to 2010 (PDF file, 14k).
Click here to download record of attendance at meetings of the JPC from May 2010 to March 2011 (PDF file, 12k).
Click here to download record of attendance at meetings in 2012/13 (PDF file, 9k)
---
The next JPC meeting will be held on Monday 14th July 2014 in Barford Memorial Hall at 7:30 pm.
Click here for a list of all JPC meetings in 2013/14.
There is a session for " Public Participation " early in the agenda after our essential housekeeping matters which must as a matter of legality take priority. "Public Participation"is a short period of 4 minutes maximum per person which is set aside solely to hear comments and questions from members of the public. No special presentational skills are needed and councillors will hear you in an informal and welcoming way. We are always pleased to have matters and opinions brought to their attention and will hear you in an informal and welcoming way. We cannot usually enter into detailed discussion with the public at the time although it may be possible to supply an immediate answer. Otherwise we will decide, at a later time or date, whether or what action may be appropriate.
Alternatively, if you do not wish to attend in person, you may submit "your views" for formal attention of the JPC by and the matter will be taken to the next JPC meeting and you will get a formal response.
An agenda for each meeting will be posted in advance on all the villages' notice boards. Residents are also encouraged to email myself (see below), or contact any of the Parish Councillors or the Clerk, James Johnson.
John Murphy, Chairman JPC
July 2014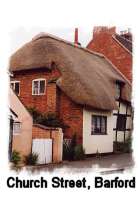 Click on the links to the left for a full list of councillors and a calendar of future meetings.
There are also links to the agenda for the next JPC meeting, and upcoming planning applications.
Minutes of previous council meetings and planning committee meetings are also available from this page.