Art Group
Cycling Group
Drama Group
Footpath Group
Ladies Guild
Lions Club
Lost & Found
Memorial Hall
Mother's Union
Neighb'd Watch
Oakley Wood
Parish Council
Parish Directory
Playgroup
Pre-School
Residents Ass'n
School
Scouts & Guides
Village Shop
Womens Institute


At the Annual Parish Council meeting in May 2000, a view was raised that my writings might be mistaken for the official minutes of our JPC meetings. The official minutes are written by the Clerk and RFO of the Council, and are not moderated by anyone prior to their approval at a subsequent meeting. Copies of the official minutes are available on this website.

Any matter raised in this page is solely commentary on activity in our three parishes and may also contain information, which has not yet passed before the full JPC, in which I believe electors may have an interest, all written from the perspective of the JPC Chairman who is responsible to all three parishes.

John Murphy
Chairman JPC

---
PROPOSED DEVELOPMENTS AND HOUSING NEEDS :
We are advised that the Sharba/Barford house application which was REFUSED by WDC on grounds of heritage impact, failure to meet the identified needs of the local community and failure to make adequate contribution towards the infrastructure requirements/impacts of such a large development will be progressing to Appeal.
The Taylor Wimpey application on the old Sherbourne Nursery site has been withdrawn, however a re-submission is to be expected in the future.
---
SHERBOURNE LIGHTING :
The new installations in Sherbourne are now in place and working but will need the lanterns exchanging for a different type and, along with the replacement Barford lights, will need painting when the weather improves.
---
REVIEW OF PLAY AND SPORTS FACILITIES :
The JPC Working Party staged an Open Day session on March 1st . This was very well attended and there was much enthusiasm and support.
We are currently analysing all the feedback and questionnaires received. There is considerable support for many of the options offered, including upgrading of the access track, modest provision of parking, all weather sports courts and tennis courts, 5-a-side football and rugby, renewed children's play area, a perimeter track, improvements to the skate area and provision of some adult fitness equipment.
It is essential that as many residents as possible get involved to some degree to ensure that we only provide equipment that is genuinely wanted and will be used, so if you have not submitted a questionnaire it is never too late….
Significant public involvement and support not only helps us make the right choices but also assists in unlocking funding from the various bodies that we will need to help us, in addition to the funding that we can raise locally. If you missed the Open Day you can still respond by contacting any JPC member or picking up a questionnaire.
---
ASSETS OF COMMUNITY VALUE :
Barford and Wasperton Asset lists are currently being processed at WDC. Sherbourne have been advised that they really should register Sherbourne Village Hall as an Asset of Community Value to give it further protection into the future, and this is now being undertaken by Sherbourne councillors.
---
GYPSY & TRAVELLER SITES :
After a bumpy start the Preferred Option stage is now underway and runs from 17th March until 15th May.
The preferred options and alternatives include several sites both in and near Barford Parish so it is important to respond to this consultation if we are to influence the final decisions.
Information is available on WDC website. Click here for more.
See Item 10 especially Appendix 2 for details of individual proposals.
---
NEW LOCAL PLAN :
Latest figures suggest that WDC must provide 12,900 homes in the next 15 yrs and the vast majority of these are to be fitted into the non-Greenbelt portion of the district – i.e. east of the A46 and south of Warwick and Leamington.
Currently we are expecting about 85 houses to be directed to Barford as a relatively sustainable settlement but alternatives currently abound with suggestions that such numbers should be at least doubled and one suggestion that Barford should be the focus for a new major town.
All of these options will feature in future consultations and we must be sure to respond in order to let our views be known. The next stage – DRAFT LOCAL PLAN is due for consultation from late April – WATCH THIS SPACE.
---
Your chance to come along to hear some updates and importantly to tell us what you think about matters impacting on our parishes. These are not JPC meetings and are rather less formal although they do have legal standing and must be held every year:
 Barford – April 7th
 Sherbourne – April 14th
 Wasperton – April 28th
All in their respective Village Halls at 7.30pm.
PLEASE COME ALONG.
---
EMAIL UPDATES :
Chairman's Chatter can often send out timely reminders, updates and notices direct to your in boxes. If you do not already receive these from me AND WOULD LIKE TO DO SO so that you can be added to the circulation list.
The list will not be shared with others, will be sent out as Bcc (so not revealing your email) and will only be used for matters which should reasonably interest/ concern you.
It's free, easy and just occasionally is the only way to get urgent things out to a wider audience – and you can always hit DELETE or ask to be unsubscribed.
---
MEMBERS' ATTENDANCE RECORDS :
The Chairman of the JPC has asked that a record of JPC members' attendance be published on the website.
Click here to download record of attendance at meetings of the JPC from May 2007 to 2010 (PDF file, 14k).
Click here to download record of attendance at meetings of the JPC from May 2010 to March 2011 (PDF file, 12k).
Click here to download record of attendance at meetings in 2012/13 (PDF file, 9k)
---
The next JPC meeting will be held on Monday 12th May 2014 in Barford Memorial Hall at 7:30 pm.
Click here for a list of all JPC meetings in 2013/14.
There is a session for " Public Participation " early in the agenda after our essential housekeeping matters which must as a matter of legality take priority. "Public Participation" is a short period set aside solely to hear comments and questions from members of the public. No special presentational skills are needed and councillors will hear you in an informal and welcoming way. We are always pleased to have matters and opinions brought to our attention. We cannot usually enter into detailed discussion with the public at the time but if possible may be able to supply an immediate answer, OR will decide, at a later time or date, whether and what action may be appropriate.
Alternatively, if you do not wish to attend in person, you may submit "your views" for formal attention of the JPC by and the matter will be taken to the next JPC meeting and you will get a formal response.
An agenda for each meeting will be posted in advance on all the villages' notice boards. Residents may also feel free to email myself (see below), or contact any of the Parish Councillors or the Clerk, James Johnson.
John Murphy, Chairman JPC
April 2014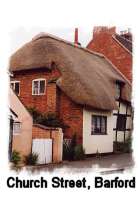 Click on the links to the left for a full list of councillors and a calendar of future meetings.
There are also links to the agenda for the next JPC meeting, and upcoming planning applications.
Minutes of previous council meetings and planning committee meetings are also available from this page.