Art Group
Cycling Group
Drama Group
Footpath Group
Ladies Guild
Lions Club
Lost & Found
Memorial Hall
Mother's Union
Neighb'd Plan
Neighb'd Watch
Oakley Wood
Parish Council
Parish Directory
Playgroup
Pre-School
Residents Ass'n
School
Scouts & Guides
Village Shop
Womens Institute

List of councillors

Meeting dates
Meeting minutes

Audit of accounts



Commentary on activity in our three parishes and may also contain information, which has not yet passed before the full JPC, in which electors may have an interest, all written from the perspective of the JPC, responsible to all three parishes.
The official minutes are written by the Clerk and RFO of the Council, and are not moderated by anyone prior to their approval at a subsequent meeting. Copies of the official minutes are available on this website.

[Back to top]


---
BARFORD KING GEORGE'S FIELD -
PLAY AND SPORTS FACILITIES :
As we head into winter we're still getting lots of folk on the field, whether simply enjoying themselves, taking exercise or enjoying the new clubs which have established. The self-care teams are working hard at keeping paths and pitches clear of leaves and debris, but still they come down… any help will be warmly welcomed..
Please do check the latest situation and information at http://www.barfordplayingfields.org/news.html which is open for bookings and to register for email updates.
---
WCC MINERALS PLAN :
The current REDUCED estimated need for sand and gravel has seemingly caused the WCC to rethink its officers' plan and there will be now further consultation over the next year to determine which sites will now be pushed forward to satisfy that reduced need. Our local sites will still be in the running so the war has not been won yet and we will need to keep a close eye on progress and process, but what this does do is delay any certainty over our future, whichever way it all turns out, so not necessarily good news, but not the worst it could have been…
---
TAYLOR WIMPEY SITE OFF BREMRIDGE CLOSE :
The JPC has arranged, and by the time of reading, will have had a liaison meeting with WDC planners, WDC "Enforcement" and Taylor Wimpey to ensure efficient and timely monitoring of the construction of this site. There is no doubt that the access arrangements for this site are problematic, given that everything has to pass through the existing part of Bremridge Close and there is no doubt that seemingly large compromises have been accepted on other aspects of this site's planning permission. It is therefore particularly important that the developers comply with all the conditions which attach to that permission if the lives of existing residents are not to be disturbed any more than is absolutely essential.
To that end we will hope to channel all complaints and commentary through a single JPC link directly to WDC officers, avoiding multiple duplicated reports from residents delaying the WDC process. if you think there is a transgression please raise the matter in the first instance with a JPC member who will then channel your comments appropriately.
---
ESTATE AGENT SIGNS:
we all know that these are needed to indicate properties for sale or rent. The rules limit the number of signs which can be deployed and also their location is strictly limited to the property in question. Signs placed more remotely, on nearby roads are not allowed except with special permissions for developers. WDC Enforcement and Conservation officers therefore reacted promptly to an agent's sign fixed inappropriately to one of our Conservation Area lamp posts in the centre of Barford recently with orders for immediate removal. Well done…
This fits well with the informal policy which we have now operated for many years of summary removal of fly-posted spurious signs, which appear across our parishes, relating to events and developments quite remote from here. Where local events are involved then much more tolerance is shown, at least for the period up to the event and provided the location is sensible and not a public hazard, but prompt removal is expected after the event.
---
BARFORD BUS STOP:
At the November JPC Cllr Les Caborn was able to report that WCC were drawing up plans to implement a new path over the newly grassed old layby area to allow residents to use the War Memorial bus shelter and for the bus to stop immediately alongside it. The project had been inserted in the WCC transport programme and would be funded by the developers of the adjacent site, who had originally removed the old layby…
The debate about the bus stop has raised questions about its ownership. Parish records clearly record the fact that the land was transferred to the (Joint) Parish Council but it is neither registered nor have the deeds been unearthed. It is therefore intended to investigate the process required to get the land registered in the JPC name to ensure that there will not be any further doubt in the future.
---
EMAIL UPDATES :
We can often send out timely reminders, updates and notices direct to your email in boxes. If you do not already receive these AND WOULD LIKE TO DO SO plesae contact John Murphy so that you can be added to the circulation list.
The list will not be shared with others, will be sent out as Bcc (so not revealing your email) and will only be used for matters which should reasonably interest/ concern you.
It's free, easy and just occasionally is the only way to get urgent things out to a wider audience – and you can always hit DELETE or ask to be unsubscribed.
---
MEMBERS' ATTENDANCE RECORDS :
The Chairman of the JPC has asked that a record of JPC members' attendance be published on the website.
Click here to download record of attendance at meetings in 2012/13 (PDF file, 9k)
Click here to download record of attendance at meetings in 2013/14 (PDF file, 10k)
---
The next JPC meeting will be held on Monday 8th January 2018 in Barford Memorial Hall at 7:30 pm.
Click here for a list of all JPC meetings in 2017/18.
There is a session for " Public Participation "early in the agenda after our essential housekeeping matters which must as a matter of legality take priority. "Public Participation" is a short period (4 minutes maximum per person) when we are happy to hear and note your concerns or questions. No special presentational skills are needed and councillors will hear you in an informal and welcoming way. We are always pleased to have matters and opinions brought to our attention. We cannot usually enter into detailed discussion with the public at the time but if possible may be able to supply an immediate answer, OR will decide, at a later time or date, whether and what action may be appropriate.
Alternatively, if you do not wish to attend in person, you may submit "your views" for formal attention of the JPC by and the matter will be taken to the next JPC meeting and you will get a formal response.
An agenda for each meeting will be posted in advance on all the village notice boards. Residents are also encouraged to email myself (see below), or contact any of the Parish Councillors or the Clerk, James Johnson.
John Murphy, Vice-Chairman JPC
October 2017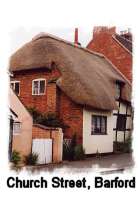 Click on the links to the left for a full list of councillors and a calendar of future meetings.
Minutes of previous council meetings, planning committee meetings and other JPC documents are also available from this page.