Art Group
Cycling Group
Drama Group
Footpath Group
Ladies Guild
Lions Club
Lost & Found
Memorial Hall
Mother's Union
Neighb'd Plan
Neighb'd Watch
Oakley Wood
Parish Council
Parish Directory
Playgroup
Pre-School
Residents Ass'n
School
Scouts & Guides
Village Shop
Womens Institute

List of councillors

Meeting dates
Meeting minutes

Audit of accounts



At the Annual Parish Council meeting in May 2000, a view was raised that my writings might be mistaken for the official minutes of our Joint Parish Council (JPC) meetings. The official minutes are written by the Clerk and RFO of the Council, and are not moderated by anyone prior to their approval at a subsequent meeting. Copies of the official minutes are available on this website.

Any matter raised in this page is solely commentary on activity in our three parishes and may also contain information, which has not yet passed before the full JPC, in which I believe electors may have an interest, all written from the perspective of the JPC Chairman who is responsible to all three parishes.

John Murphy
Chairman JPC

---
BARFORD KING GEORGE'S FIELD -
PLAY AND SPORTS FACILITIES :
Continued good use - groups increasing - although obviously use is curtailed by the poorer weather and the dark evenings.
The legal processes are now all agreed and we now have a date to start the service connections. There will be a "road closure" on Church Lane starting on February 28th and ST will dig across on the bend adjacent to the KGF track and Western Power will dig from Verdon Place and through to the track hopefully coinciding operations as much as practical, but not using the same trenches. We are sorry for any disruption this causes to residents of Church Lane. Extra benches and tables have now been installed on the field and seem to be being much enjoyed.
Regular maintenance teams continue working really well and as most of the leaves have stopped falling they have been able to direct their efforts further across the field - well done everyone!
We are still waiting for a solution to the drainage/soft spot issues on the play area - hopefully coming soon, but still safe to use...
Please do check the latest situation and information at http://www.barfordplayingfields.org/news.html which is open for bookings and to register for email updates.
---
COUNCIL TAX :
For yet another year the JPC is keeping its CT demands the same - so that's no increase for FOUR YEARS, a situation aided by the increase in Barford houses and also by excellent funding support for our projects. The same may not apply to the WDC, WCC and Police elements and we may need to expect some increases in those elements as they are operating under severe restraints from central funding. We will see in due course.
[Back to top]
---
WCC MINERALS PLAN :
The consultation period has been pushed back yet again and now runs until February 3rd.
The Barford Parish Meeting held on Wednesday January 4th at 7.30pm in Barford Memorial Hall was well attended with our WCC councillor Les Caborn in attendance to hear our views. Various concerns were voiced but it was felt that the WCC position was now fairly fixed and it would be best to concentrate on presenting evidence to the Inspector once the WCC submission had been finalised, although every submission at this stage would still help, albeit that submission must be limited to matters of soundness, legality and need.
---
GLADMAN/ WASPERTON FARM HOUSING :
We have recently been made aware of proposals to add 135 houses on land south of Barford - adjacent to Sandy Way and Wasperton Lane but actually in Wasperton parish. This was initially presented to the WDC new Local Plan Inspector and has now come out to public consultation. Gladmans are a very professional and successful housing promoter and are presenting a strong case.
Already feelings are running high and meetings are being suggested. If you have any concerns these should be made clear to JPC members, your WDC members (Alan Rhead and Peter Phillips) and also as a direct response to the consultation - which seems to be an open-ended consultation.
It is clear that this will probably progress very quickly to a full planning application and at that stage you should express any views quite clearly, noting that such a proposal would appear to be against all current local policies.
---
BARFORD VILLAGE GREEN :
The area outside the Barford Village Shop where there are picnic tables and play equipment has now become quite worn and muddy, trampling mud onto the paths and into the shop. It has been resolved that only an artificial surface can improve this situation and it is hoped that we will gain 50% WDC grant assistance to take this forward, along with support from Barford Village Shops and the JPC. It is hoped to use a bonded rubber mulch, similar to that used on the KGF play area in a sympathetic blending colour to match in with the grass and rural setting.
---
EMAIL UPDATES :
Chairman's Chatter can often send out timely reminders, updates and notices direct to your in boxes. If you do not already receive these from me AND WOULD LIKE TO DO SO so that you can be added to the circulation list.
The list will not be shared with others, will be sent out as Bcc (so not revealing your email) and will only be used for matters which should reasonably interest/ concern you.
It's free, easy and just occasionally is the only way to get urgent things out to a wider audience – and you can always hit DELETE or ask to be unsubscribed.
---
MEMBERS' ATTENDANCE RECORDS :
The Chairman of the JPC has asked that a record of JPC members' attendance be published on the website.
Click here to download record of attendance at meetings in 2012/13 (PDF file, 9k)
Click here to download record of attendance at meetings in 2013/14 (PDF file, 10k)
---
The next JPC meeting will be held on Monday 13th February 2017 in Sherbourne Village Hall at 7:30 pm.
Click here for a list of all JPC meetings in 2016/17.
There is a session for " Public Participation "early in the agenda after our essential housekeeping matters which must as a matter of legality take priority. "Public Participation" is a short period (4 minutes maximum per person) when we are happy to hear and note your concerns or questions. No special presentational skills are needed and councillors will hear you in an informal and welcoming way. We are always pleased to have matters and opinions brought to our attention. We cannot usually enter into detailed discussion with the public at the time but if possible may be able to supply an immediate answer, OR will decide, at a later time or date, whether and what action may be appropriate.
Alternatively, if you do not wish to attend in person, you may submit "your views" for formal attention of the JPC by and the matter will be taken to the next JPC meeting and you will get a formal response.
An agenda for each meeting will be posted in advance on all the village notice boards. Residents are also encouraged to email myself (see below), or contact any of the Parish Councillors or the Clerk, James Johnson.
John Murphy, Chairman JPC
January 2017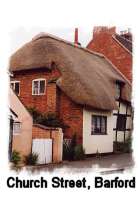 Click on the links to the left for a full list of councillors and a calendar of future meetings.
Minutes of previous council meetings, planning committee meetings and other JPC documents are also available from this page.