Art Group
Cycling Group
Drama Group
Footpath Group
Ladies Guild
Lions Club
Lost & Found
Memorial Hall
Mother's Union
Neighb'd Plan
Neighb'd Watch
Oakley Wood
Parish Council
Parish Directory
Playgroup
Pre-School
Residents Ass'n
School
Scouts & Guides
Village Shop
Womens Institute

List of councillors

Meeting dates
Meeting minutes

Audit of accounts



At the Annual Parish Council meeting in May 2000, a view was raised that my writings might be mistaken for the official minutes of our Joint Parish Council (JPC) meetings. The official minutes are written by the Clerk and RFO of the Council, and are not moderated by anyone prior to their approval at a subsequent meeting. Copies of the official minutes are available on this website.

Councillor chatter! Commentary on activity in our three parishes and may also contain information, which has not yet passed before the full JPC, in which I believe electors may have an interest, all written from the perspective of the JPC Chairman who is responsible to all three parishes.

John Murphy
Vice-Chairman JPC

---
NEW JPC CHAIRMAN :
At the Annual Parish Council Meeting on May 8th, Councillor Tony Merrygold was elected as Chairman for the year 2017. Cllr Merrygold can be contacted on 624295 or 07802 455217 or .
Cllr John Murphy was elected as Vice-Chairman for the year and can be contacted on 624421 or 07710 033444 or .
---
BARFORD KING GEORGE'S FIELD -
PLAY AND SPORTS FACILITIES :
The "connections" are now complete and the toilet facilities are now fully functional – enjoy! In time the toilet will be automatically "time-locked" to the opening hours of the field – i.e. dawn to dusk or 10:00pm whichever is the earlier. The set up will be quite safe and nobody will get locked in there, but after "closing time" nobody will be able to enter the building anew. In the meantime please assist us by always closing the door, which keeps getting left open, and by leaving the toilet as you would hope to find it. If there are any problems there at all then please report them to JPC or BSC as soon as possible.
Please do check the latest situation and information at http://www.barfordplayingfields.org/news.html which is open for bookings and to register for email updates.
---
RECTORY PADDOCK :
The paddock has now been tidied and mown and the new footpath put in place leading from or to the school, to or from the KGF. Access into the paddock is for authorised use only and specifically for use by the school accessing KGF. Beyond that it is available, by arrangement, for organised parking for village events involving KGF, the school and the church when signage will indicate its use. Whilst we recognise that mixing motors and pedestrians can be problematic we hope that the relief of congestion on Church Street and Church Lane will assist all. The paddock is not an area for children or others to play and there must be no unauthorised access into the school. Please report any unauthorised activities immediately so that action can be taken.
---
WCC MINERALS PLAN :
The consultation period has now closed – no news yet...
---
GLADMAN/ WASPERTON FARM HOUSING:
No more news yet.
---
ANNUAL PARISH MEETINGS :
At Sherbourne APM, the main concerns were unauthorised encampments and how to prevent repeat events. Also the impending May Ball for Oxford colleges. The latter was cancelled at short notice as apparently the organisers were "unable to comply with conditions imposed by WDC Licensing officers".
At Wasperton APM, the main concern was about traffic on the A429 and our lack of success at improving the situation. Subsequently WCC Cllr Les Caborn has committed to undertaking a full assessment of the road and its usage. There was also considerable concern about the impending threat of mineral extraction.
Parish meeting chairmen for the coming year are John Murphy for Barford, Tony Merrygold for Sherbourne and Mike Metcalfe for Wasperton.
---
EMAIL UPDATES :
Councillor's Chatter can often send out timely reminders, updates and notices direct to your email in boxes. If you do not already receive these AND WOULD LIKE TO DO SO plesae contact John Murphy so that you can be added to the circulation list.
The list will not be shared with others, will be sent out as Bcc (so not revealing your email) and will only be used for matters which should reasonably interest/ concern you.
It's free, easy and just occasionally is the only way to get urgent things out to a wider audience – and you can always hit DELETE or ask to be unsubscribed.
---
MEMBERS' ATTENDANCE RECORDS :
The Chairman of the JPC has asked that a record of JPC members' attendance be published on the website.
Click here to download record of attendance at meetings in 2012/13 (PDF file, 9k)
Click here to download record of attendance at meetings in 2013/14 (PDF file, 10k)
---
The next JPC meeting will be held on Monday 12th June 2017 in Sherbourne Village Hall at 7:30 pm.
Click here for a list of all JPC meetings in 2017/18.
There is a session for " Public Participation "early in the agenda after our essential housekeeping matters which must as a matter of legality take priority. "Public Participation" is a short period (4 minutes maximum per person) when we are happy to hear and note your concerns or questions. No special presentational skills are needed and councillors will hear you in an informal and welcoming way. We are always pleased to have matters and opinions brought to our attention. We cannot usually enter into detailed discussion with the public at the time but if possible may be able to supply an immediate answer, OR will decide, at a later time or date, whether and what action may be appropriate.
Alternatively, if you do not wish to attend in person, you may submit "your views" for formal attention of the JPC by and the matter will be taken to the next JPC meeting and you will get a formal response.
An agenda for each meeting will be posted in advance on all the village notice boards. Residents are also encouraged to email myself (see below), or contact any of the Parish Councillors or the Clerk, James Johnson.
John Murphy, Vice-Chairman JPC
May 2017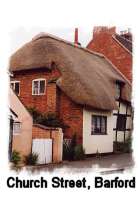 Click on the links to the left for a full list of councillors and a calendar of future meetings.
Minutes of previous council meetings, planning committee meetings and other JPC documents are also available from this page.