Art Group
Cycling Group
Drama Group
Footpath Group
Ladies Guild
Lions Club
Lost & Found
Memorial Hall
Mother's Union
Neighb'd Plan
Neighb'd Watch
Oakley Wood
Parish Council
Playgroup
Pre-School
Residents Ass'n
School
Scouts & Guides
Village Directory
Village Shop
Womens Institute

List of councillors

Meeting dates
Meeting minutes

Audit of accounts

Commentary on activity in our three parishes and may also contain information, which has not yet passed before the full JPC, in which electors may have an interest, all written from the perspective of the JPC, responsible to all three parishes.
The official minutes are written by the Clerk and RFO of the Council, and are not moderated by anyone prior to their approval at a subsequent meeting. Copies of the official minutes are available on this website.
Updated: June 2021

[Back to top]


---
At the Annual Joint Parish Council Meeting held on Tuesday May 4th 2021, Cllr Tony Merrygold was elected as Chairman and Cllr John Murphy as Vice-Chair.

Cllr Neil Thurley (Wasperton) announced that he was retiring forthwith and Cllr Mrs Victoria Hunt (Barford) announced that she would be resigning in the near future, pending a future relocation. Both have served on JPC for some time now and their input has been significant, so they will be much missed.

We now enter a formal period when we must advertise the vacancies and see if an election is called for - if not then we will to look to co-opt replacement councillors, so if you are interested then please let your interest be known.
---
KING GEORGE'S FIELD :
Very busy now that the good summer weather has finally arrived. Lots of picnics and parties occurring, which are great fun but do increase the rubbish disposal problems for us - we struggle to handle the volume! If you can please take your packing and waste home with you and use your domestic bins. The litter bins at KGF are really for casual and minimal amounts rather than wholesale quantities…
---
TENNIS CLUB AT KGF :
So far Funsho has had a good response to his proposal of an Open Day and suggestion of forming some tennis clubs.
As he was offering the possibility of various clubs or groups there has been some concern that it may impact the availability of the courts for others. Yes, if clubs form they will take up some space in the timetable, BUT the number of groups is not expected to be too high and the times will be regular so everyone will be able to work around them.
The Barford Sports Club committee will be closely monitoring developments to ensure that the utilization of the courts is maximized for the maximum number of residents, although it should be noted that non-residents will be able to join any clubs and are already able to book and use the courts under the existing rules.
Hopefully we can all play along nicely....
Contact Barford@BritishTennisCoach.com or 07973 413316 or see noticeboards and this website for more details of clubs being formed.
---
GLEBE HOTEL :
The full Planning Application W/21/0383 has now been received and in view of the importance of these applications and the complications for the JPC consulting under Covid constraints, the consultation period for both the main Planning Application and the Listed Building Consent application has been delayed until June 28th.
These are very important applications impacting an important heritage site at the heart of Barford. Many of the previous developments on this site have been granted and implemented against local wishes, so some changes will be welcomed such as improvements to support the Cedar tree and removal of the modern side extension and the modern dormer bungalow incorporated into it.
Others seem to be less welcome, judging by submissions already reaching the WDC website, such as loss of the hotel facility, loss of another bungalow, over-development of the rear section, the imposing apartment block at the front, the second front access, lack of on-site parking provision, minimal amenity areas and the impact on traffic/road safety especially on Church Lane.
At the time of writing, the JPC had not formulated a formal position and hopes to hold a public meeting if Covid rules permit such, but may need to resort to the use of "Delegated Powers" and summarise comments seen and received from the public.
Nearby residents have formed a group to challenge the applications and have done a considerable amount of work to analyse the applications and engage planning advisers to support their case. If you have views for or against these applications and want to influence the outcome, then the most effective way to comment is by writing individually via the WDC planning website for each of the applications, even if the closing date has passed.
---
LAND AROUND BARFORD HOUSE :
Speculation on this site continues in the background but real progress is very slow. Whilst the JPC has made it very clear that it will only consider this site for provision of elderly/care housing, as detailed in Policy B3 of the Barford Neighbourhood Development Plan, subject to satisfactory access arrangements, we are struggling to get the owners, developers and their agents to accept our position. To be clear, the JPC does not believe that a major care home access through the demolition of No 3 Wellesbourne Road is acceptable due to its impact on the street-scene, the Barford Conservation Area and the impact on neighbours and road safety. We believe that a preferable option would be through the front wall nearer to the Barford House entrance.
We must all recognize that any development on this site is challenging and must be subject to constraints related to heritage and the environment, even if the concept and basic design is accepted. There will be much work to be done by all concerned, and if an application is ever forthcoming then it will be decided under National Planning Policy Framework (NPPF) based on the balance of benefits and disbenefits of the proposals - or if late enough, on whatever the new planning proposals are from the government…Meanwhile we are disappointed that the agents have offered this site under the South Warwickshire Local Plan "Call for Sites" so it may attract more developer attention into the future…
And on that note we should be aware that landowners often volunteer multiple, and sometimes inappropriate sites, for all sorts of development at this stage, simply on hope value - it costs little to volunteer sites and sometimes they win, and of course it gives the strategic planners more choice for the future of our area.
---
FUTURE MEETINGS :
We are hoping that near-normal JPC meetings will follow on from July, subject to restrictions. Having conducted our business almost exclusively via Zoom meetings for a year, meeting in person will seem strange but I am sure that we are all looking forward to it as a more natural and traditional way to do business.
Regardless of government rules and guidelines it is likely that we will need to retain certain precautions once meetings resume so if you choose to attend then expect some social distancing, limits on numbers, hand sanitising, possibly mask wearing and temperature checking depending on best advice at the time of each meeting. Public attendance at JPC meetings is enshrined in law and you are welcome, but please help us all to stay safe.
---
EMAIL UPDATES :
We can often send out timely reminders, updates and notices direct to your email in boxes. If you do not already receive these AND WOULD LIKE TO DO SO please contact John Murphy so that you can be added to the circulation list.
The list will not be shared with others, will be sent out as Bcc (so not revealing your email) and will only be used for matters which should reasonably interest/ concern you.
It's free, easy and just occasionally is the only way to get urgent things out to a wider audience – and you can always hit DELETE or ask to be unsubscribed.
---
MEMBERS' ATTENDANCE RECORDS :
The Chairman of the JPC has asked that a record of JPC members' attendance be published on the website.
Click here to download record of attendance at JPC meetings in 2020/ 21 (PDF file)
---
The next JPC meeting will be held on Monday 12th July 2021 in Barford Memorial Hall at 7:30pm.
Click here for Notices of JPC and Planning Committee meetings, and the Minutes of previous meetings.
Click here for a list of all JPC meetings in 2021/ 22.
There is always a session for " Public Participation " early in the agenda (four minutes maximum per person) when we are happy to hear and note your concerns or questions.

Alternatively, you may submit "your views" to yourviews@barford.org.uk or email the Chairman, Tony Merrygold, on 624295 or 07802 455217 or tmerrygold@btinternet.com or the Clerk, James Johnson at johnson.jfgm@gmail.com or contact any of the Parish Councillors about any matters you wish to bring to our attention.
An agenda for each meeting will be posted in advance on all the village notice boards and on this website. Residents are also encouraged to email myself (see below), or contact any of the Parish Councillors or the Clerk, James Johnson.

John Murphy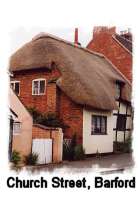 Click on the links to the left for a full list of councillors and a calendar of future meetings.
Minutes of previous council meetings, planning committee meetings and other JPC documents are also available from this page.