Art Group
Cycling Group
Drama Group
Footpath Group
Ladies Guild
Lions Club
Lost & Found
Memorial Hall
Mother's Union
Neighb'd Watch
Oakley Wood
Parish Council
Parish Directory
Playgroup
Pre-School
Residents Ass'n
School
Scouts & Guides
Village Shop
Womens Institute


At the Annual Parish Council meeting in May 2000, a view was raised that my writings might be mistaken for the official minutes of our JPC meetings. The official minutes are written by the Clerk and RFO of the Council, and are not moderated by anyone prior to their approval at a subsequent meeting. Copies of the official minutes are available on this website.

Any matter raised in this page is solely commentary on activity in our three parishes and may also contain information, which has not yet passed before the full JPC, in which I believe electors may have an interest, all written from the perspective of the JPC Chairman who is responsible to all three parishes.

John Murphy
Chairman JPC

---
BARFORD NEIGHBOURHOOD PLAN :
The project continues and if you wish to be involved please contact the Chairman Giles Harrison-Hall, Vice-Chairman Richard Williams or Secretary Rob Mulgrue on 624285.
---
PROPOSED DEVELOPMENTS AND HOUSING NEEDS :
Well, the applications didn't come through quite as we expected. The Sharba Homes application for the Land surrounding Barford House arrived first and the Nursery site has not yet materialised. The Sharba application was a remodelled version of the previous application, taking into account much of the comment received from the Inspector who refused the Appeal earlier this year. In particular the numbers had been reduced to 50 and the development on the northern part of the site had been moved further away from Barford House itself, leaving the area to the east of Barford House clear of development to preserve views to and from Barford House.
The access through the front wall onto Wellesbourne Road has been reduced in size but simultaneously compromises the safety and visibility splays at that point. At the Appeal the Inspector stressed the heritage aspects of the site as the main reason for refusal – specifically the break in the front wall and the impact on Barford House itself. At its planning meeting in early November the JPC chose to object to the application on various grounds, including heritage aspects, failure to provide the mix of housing types identified in our Housing Need Surveys, provision of excessive numbers in a single site for our village in contradiction of our adopted Village Design Statement and concerns that some of the included footpaths might encourage anti-social behaviour and un-neighbourliness or loss of privacy.
Meanwhile we have had an early indication of the forthcoming New Local Plan which is likely to come out for public consultation in the near future. Specifically 70-90 homes in Barford, 60 on the Nursery site, 5 on the Country Car site, 15 on a paddock adjacent to Bremridge Close – and possibly an increased number over the whole WDC area - expect the consultation over the next few weeks, if not out already.
---
SHERBOURNE LIGHTING :
This project is now steaming ahead –the Warwick Rural West Forum has provided a £3K grant, the JPC has itself committed £1600 from its limited reserves and Barford Community Charity has provided the balance of £3480 – and hopefully installation will take place early next year.
---
SPEED IN SHERBOURNE :
Changes to the weight restrictions and the implementation of the new speed limits is now complete – HOWEVER observations indicate that there is considerable disregard for these limits which is very disappointing. Everyone should be aware that these limits will be subject to speed enforcement checks – you have been warned…
---
SHERBOURNE VILLAGE HALL :
Plans are afoot to upgrade the toilet facilities and at its November meeting the JPC pledged up to £2650 towards the costs which are also subject of a grant application to WDC Rural and Urban Fund.
---
EMAIL UPDATES :
Chairman's Chatter can often send out timely reminders, updates and notices direct to your in boxes. If you do not already receive these from me AND WOULD LIKE TO DO SO so that you can be added to the circulation list.
The list will not be shared with others, will be sent out as Bcc (so not revealing your email) and will only be used for matters which should reasonably interest/ concern you.
It's free, easy and just occasionally is the only way to get urgent things out to a wider audience – and you can always hit DELETE or ask to be unsubscribed.
---
MEMBERS' ATTENDANCE RECORDS :
The Chairman of the JPC has asked that a record of JPC members' attendance be published on the website.
Click here to download record of attendance at meetings of the JPC from May 2007 to 2010 (PDF file, 14k).
Click here to download record of attendance at meetings of the JPC from May 2010 to March 2011 (PDF file, 12k).
Click here to download record of attendance at meetings in 2012/13 (PDF file, 9k)
---
The next JPC meeting will be held on Monday 6th January 2014 in Barford Memorial Hall at 7:30 pm.
Click here for a list of all JPC meetings in 2013/14.
There is a session for " Public Participation " early in the agenda after our essential housekeeping matters which must as a matter of legality take priority. "Public Participation" is a short period set aside solely to hear comments and questions from members of the public. No special presentational skills are needed and councillors will hear you in an informal and welcoming way. We are always pleased to have matters and opinions brought to our attention. We cannot usually enter into detailed discussion with the public at the time but if possible may be able to supply an immediate answer, OR will decide, at a later time or date, whether and what action may be appropriate.
Alternatively, if you do not wish to attend in person, you may submit "your views" for formal attention of the JPC by and the matter will be taken to the next JPC meeting and you will get a formal response.
An agenda for each meeting will be posted in advance on all the villages' notice boards. Residents may also feel free to email myself (see below), or contact any of the Parish Councillors or the Clerk, James Johnson.
John Murphy, Chairman JPC
September 2013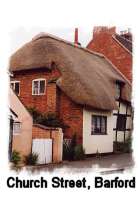 Click on the links to the left for a full list of councillors and a calendar of future meetings.
There are also links to the agenda for the next JPC meeting, and upcoming planning applications.
Minutes of previous council meetings and planning committee meetings are also available from this page.