Art Group
Cycling Group
Drama Group
Footpath Group
Ladies Guild
Lions Club
Lost & Found
Memorial Hall
Mother's Union
Neighb'd Plan
Neighb'd Watch
Oakley Wood
Parish Council
Parish Directory
Playgroup
Pre-School
Residents Ass'n
School
Scouts & Guides
Village Shop
Womens Institute

List of councillors

Meeting dates
Meeting minutes

Audit of accounts



At the Annual Parish Council meeting in May 2000, a view was raised that my writings might be mistaken for the official minutes of our Joint Parish Council (JPC) meetings. The official minutes are written by the Clerk and RFO of the Council, and are not moderated by anyone prior to their approval at a subsequent meeting. Copies of the official minutes are available on this website.

Any matter raised in this page is solely commentary on activity in our three parishes and may also contain information, which has not yet passed before the full JPC, in which I believe electors may have an interest, all written from the perspective of the JPC Chairman who is responsible to all three parishes.

John Murphy
Chairman JPC

---
BARFORD KING GEORGE'S FIELD -
PLAY AND SPORTS FACILITIES :
The "connections" have galloped on since I last wrote, although not without problems. What should have been a pretty straightforward "pull-through" of the main cable went horribly wrong when it was about 90% through – the cable jammed, the winch broke and the towing cable became detached from the mains cable. So a big change of plans and the stuck cable had to be excavated and exposed and a new joint made, but a bit more of our new tarmac was dug up and the job was soon completed – and power cables reached into our supply pillar adjacent to the KGF building. The electricians and the sewage technicians soon arrived and all was coupled together, only to find that the near year long delay had caused some of the switches and lights to go wrong through lack of use and probable damp. So, hopefully the last bit of this will be their replacement and we'll be ready to go with a fully functional public toilet in the building.
The toilet will be automatically "time-locked" to the opening hours of the field – ie dawn to dusk or 10pm whichever is the earlier. The set up will be quite safe and nobody will get locked in there, but after "closing time" nobody will be able to enter the building anew.
The warm weather has brought picnic time to KGF. Unfortunately picnic time seems to bring a very large amount of packaging with it these days and our litter bins fill very quickly. The bins are really only meant for "casual litter" not planned mass dumping, so if you're having a picnic please try and take your packaging home with you and use your domestic bins, as it will relieve some of the strain on the system and save us constantly changing litter bags.
Please do check the latest situation and information at http://www.barfordplayingfields.org/news.html which is open for bookings and to register for email updates.
---
WCC MINERALS PLAN :
The consultation period has now closed – no news expected until after the May elections.
---
GLADMAN/ WASPERTON FARM HOUSING :
No specific news yet, however news that the Local Plan Inspector has recommended removal of H47 (30 homes off Wasperton Lane) which Gladmans sought to expand to 135 may suggest that Gladmans application is unlikely to succeed and if WDC refuse it, it would hopefully be very unlikely to succeed at appeal. However having invested in the planning and the application Gladmans have not given any indication of withdrawing their interest in the site. We will have to wait and see…
---
ANNUAL PARISH MEETINGS :

At the time of writing only Barford's APM had taken place. A surprisingly small number of residents, about 25, attended, but there was much useful exchange of information. Beyond the various planning concerns one of the major topics was irresponsible/inconsiderate and illegal parking on yellow lines and near junctions. Beyond the various planning concerns one of the major topics was irresponsible/inconsiderate and illegal parking on yellow lines and near junctions. It was the will of the meeting that we once again ask the Police to redouble their efforts to bring offenders into line by imposing the available penalties, as clearly their softly-softly approach does not appear to be working.
Considerable concern was also expressed about the recent relocation of the northbound mid-Wellesbourne Road bus stop away from the shelter and layby. This is allegedly to improve visibility for vehicles exiting Canon Price Road. Beyond the whole concept the concerns related to lack of a current bus stop marker sign and the dislocation from the shelter. We were asked to raise the matters with WCC for prompt resolution.
Sherbourne and Wasperton APMs will be reported next month.
---
FOOTPATHS IN BARFORD :
A concerned resident has raised the matter of unlawful and inappropriate use of the footpaths to and from King George's Field and the allotments. Legally Public Footpaths are for pedestrian use only but we are getting a lot of cycle traffic which is not giving pedestrians the consideration that they are due. Anyone cycling on the paths MUST give way to pedestrians and should stop and/ or dismount. Identified offenders can expect to be reported to the Police, who may come visiting…
In a similar vein, the same resident expressed concern where dogs are allowed to use the Public Footpaths off the lead and not under real control. It should be remembered that non-doggy folk, and everyone else for that matter, are entitled to go about their business without being bothered by your dog! It is therefore requested that when on the footpaths dogs should be kept on the lead and under close control.
---
JAMES JOHNSON – CLERK TO JPC :
James continues to make an amazing recovery and is back to full power for JPC duties. Well done James and Gail!
---
EMAIL UPDATES :
Chairman's Chatter can often send out timely reminders, updates and notices direct to your in boxes. If you do not already receive these from me AND WOULD LIKE TO DO SO so that you can be added to the circulation list.
The list will not be shared with others, will be sent out as Bcc (so not revealing your email) and will only be used for matters which should reasonably interest/ concern you.
It's free, easy and just occasionally is the only way to get urgent things out to a wider audience – and you can always hit DELETE or ask to be unsubscribed.
---
MEMBERS' ATTENDANCE RECORDS :
The Chairman of the JPC has asked that a record of JPC members' attendance be published on the website.
Click here to download record of attendance at meetings in 2012/13 (PDF file, 9k)
Click here to download record of attendance at meetings in 2013/14 (PDF file, 10k)
---
The next JPC meeting will be held on Monday 12th June 2017 in Sherbourne Village Hall at 7:30 pm.
Click here for a list of all JPC meetings in 2017/18.
There is a session for " Public Participation "early in the agenda after our essential housekeeping matters which must as a matter of legality take priority. "Public Participation" is a short period (4 minutes maximum per person) when we are happy to hear and note your concerns or questions. No special presentational skills are needed and councillors will hear you in an informal and welcoming way. We are always pleased to have matters and opinions brought to our attention. We cannot usually enter into detailed discussion with the public at the time but if possible may be able to supply an immediate answer, OR will decide, at a later time or date, whether and what action may be appropriate.
Alternatively, if you do not wish to attend in person, you may submit "your views" for formal attention of the JPC by and the matter will be taken to the next JPC meeting and you will get a formal response.
An agenda for each meeting will be posted in advance on all the village notice boards. Residents are also encouraged to email myself (see below), or contact any of the Parish Councillors or the Clerk, James Johnson.
John Murphy, Chairman JPC
April 2017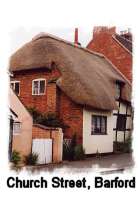 Click on the links to the left for a full list of councillors and a calendar of future meetings.
Minutes of previous council meetings, planning committee meetings and other JPC documents are also available from this page.