Art Group
Cycling Club
Drama Group
Footpath Group
Ladies Guild
Lions Club
Lost & Found
Memorial Hall
Mother's Union
Neighb'd Plan
Neighb'd Watch
Oakley Wood
Parish Council
Parish Directory
Playgroup
Pre-School
Residents Ass'n
School
Scouts & Guides
Village Shop
Womens Institute

List of councillors

Meeting dates
Meeting minutes

Audit of accounts



At the Annual Parish Council meeting in May 2000, a view was raised that my writings might be mistaken for the official minutes of our JPC meetings. The official minutes are written by the Clerk and RFO of the Council, and are not moderated by anyone prior to their approval at a subsequent meeting. Copies of the official minutes are available on this website.

Any matter raised in this page is solely commentary on activity in our three parishes and may also contain information, which has not yet passed before the full JPC, in which I believe electors may have an interest, all written from the perspective of the JPC Chairman who is responsible to all three parishes.

John Murphy
Chairman JPC

---
BARFORD KING GEORGE'S FIELD -
PLAY AND SPORTS FACILITIES :
Another hectic month with more wet weather but lots of progress. Access onto the field via the cemetery and the allotments has been enjoyed by many and it has been clear to see the progress being made on a daily basis.
Sadly it has been essential to extend the lane closure for safety reasons but hopefully we will soon be back to "access all areas" when the deep excavations are completed and the tarmac finished. As I write this the finishing touches are being applied to the play area and we will get our safety certification later this week. Final sewer connections are also happening and then it really will be the finishing touches.
As always please do check all the latest news and information at www.barfordplayingfields.org which is open for trial bookings and to register for email updates and remember this really is a facility for all three villages, so come along and use it, perhaps pre-book a court on the website and bring along your friends and family…
Sadly, we have already suffered some mindless vandalism at the All Weather MUGA pitch where someone had mounted a sustained attack on the locked gates, presumably in the hope of gaining access to take a football which has been accidentally kicked and left inside by another party. The damage is quite extensive and remediation will be difficult and expensive. This has been reported as criminal damage to the Police who are taking an active interest in such activities. Please report any information on this at the earliest opportunity and be vigilant for any similar activity.
Dogs at KGF – Just another reminder, dogs are welcome at KGF and despite rumours there are no intentions that the situation should change. All that is asked is that they should be under reasonable control (not necessarily on the lead but please respect other users who may not be caninophiles) and please pick up all dog mess and use the bins provided. NB: KGF is now using a combined waste system so there are no dog waste specific bins and dog waste should be placed in the standard litter bins.
Please do check the latest situation and information at http://www.barfordplayingfields.org/news.html which is open for trial bookings and to register for email updates.
---
MINERALS – WASPERTON FARM AND GLEBE FARM :
LATEST – 4 or 5 new sites have come forward from the consultation and these will now be fully consulted upon. The results of all the consultations will then be amalgamated to formulate a New Minerals Plan which may come back for further consultation before going to government for approval in 2017. As an alternative, or an additional, WCC are also now considering Glebe farm as a potential site for a major Solar power facility as part of plans to become an "energy neutral" authority.
---
DEVELOPMENT AT REAR OF WILKINS CLOSE :
A "reserved matters" application has now been submitted for 25 houses with 40% "affordables" – the existing consent addresses the principle of housing on this site and the current application addresses only the details of the mix of houses, the layout and the design.. The application can be viewed here whereresidents are also invited to comment.
---
ANNUAL PARISH MEETINGS :
Barford's Annual Parish Meeting was well attended and there was lots of news, lots of reports and lots of discussion. Mark Griffin gave a comprehensive report on progress on the KGF scheme as we approach completion and the audience showed great appreciation for his efforts and those of the rest of the Working Group. As I write Sherbourne and Wasperton are still to hold their APMs but I am sure that they will be just as informative and enjoyable. Please check the Community Website for the Draft Minutes over the next few weeks for the full reports and details of the meeting. They will remain available on the website until they are approved at next year's APMs, after which they will become the signed minutes…
Barford vacancies – NB: There are still places available for Barford parish councillors so if you want to become involved and help support and shape your area, please do get in contact with any Barford councillor.
---
EMAIL UPDATES :
Chairman's Chatter can often send out timely reminders, updates and notices direct to your in boxes. If you do not already receive these from me AND WOULD LIKE TO DO SO so that you can be added to the circulation list.
The list will not be shared with others, will be sent out as Bcc (so not revealing your email) and will only be used for matters which should reasonably interest/ concern you.
It's free, easy and just occasionally is the only way to get urgent things out to a wider audience – and you can always hit DELETE or ask to be unsubscribed.
---
MEMBERS' ATTENDANCE RECORDS :
The Chairman of the JPC has asked that a record of JPC members' attendance be published on the website.
Click here to download record of attendance at meetings in 2012/13 (PDF file, 9k)
Click here to download record of attendance at meetings in 2013/14 (PDF file, 10k)
---
The next JPC meeting will be held on Monday 9th May 2016 in Barford Memorial Hall at 7:30 pm.
Click here for a list of all JPC meetings in 2015/16.
There is a session for " Public Participation " early in the agenda after our essential housekeeping matters which must as a matter of legality take priority. "Public Participation" is a short period (4 minutes maximum per person) when we are happy to hear and note your concerns or questions. No special presentational skills are needed and councillors will hear you in an informal and welcoming way. We are always pleased to have matters and opinions brought to our attention. We cannot usually enter into detailed discussion with the public at the time but if possible may be able to supply an immediate answer, OR will decide, at a later time or date, whether and what action may be appropriate.
Alternatively, if you do not wish to attend in person, you may submit "your views" for formal attention of the JPC by and the matter will be taken to the next JPC meeting and you will get a formal response.
An agenda for each meeting will be posted in advance on all the villages' notice boards. Residents are also encouraged to email myself (see below), or contact any of the Parish Councillors or the Clerk, James Johnson.
John Murphy, Chairman JPC
April 2016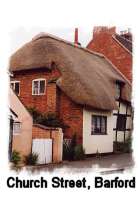 Click on the links to the left for a full list of councillors and a calendar of future meetings.
There are also links to the agenda for the next JPC meeting, and upcoming planning applications.
Minutes of previous council meetings and planning committee meetings are also available from this page.