Art Group
Cycling Group
Drama Group
Footpath Group
Ladies Guild
Lions Club
Lost & Found
Memorial Hall
Mother's Union
Neighb'd Plan
Neighb'd Watch
Oakley Wood
Parish Council
Parish Directory
Playgroup
Pre-School
Residents Ass'n
School
Scouts & Guides
Village Shop
Womens Institute

List of councillors

Meeting dates
Meeting minutes

Audit of accounts



Commentary on activity in our three parishes and may also contain information, which has not yet passed before the full JPC, in which electors may have an interest, all written from the perspective of the JPC, responsible to all three parishes.
The official minutes are written by the Clerk and RFO of the Council, and are not moderated by anyone prior to their approval at a subsequent meeting. Copies of the official minutes are available on this website.

[Back to top]


---
BARFORD COUNCILLOR VACANCY :
Simon Morgan recently resigned from the JPC so that he can more actively follow his interests in the Bremridge/ TaylorWimpey debacle, and also support the Barford Sports Club, along with his other interests and of course his work. There is therefore a vacancy for one person to join the Barford councillors on a co-opted basis.
It is interesting work and starts with monthly meetings and can expend to as much involvement as one wishes, although the rewards are probably directly linked to the time and effort put in.
If you think you would like to be involved or recommend another resident please contact myself, the chairman, the clerk or any other JPC member.
---
PARISH PRECEPT AND YOUR COUNCIL TAX :
Barford is taking far more houses than it would have wished but there is one good side effect! The extra houses contribute extra council tax, and in our case the parish rate element, and that swells the JPC income without any increase in the actual Council Tax for each property.
This has provided us with considerable protection against increasing costs in a time of progressively reduced funding from other sources, particularly from central government, and indeed we have fared much better than those communities who have had no housing growth, but this will not continue for much longer and once we have built all our new houses our income will stagnate.
In the light of this situation the JPC has once again decided to hold the Council Tax for each property at the same level for a further year, so you can all breathe a sigh of temporary relief. The situation will of course be re-assessed each year but increases in the future will be inevitable if we are to maintain the same levels of service and more particularly if we find that we need to compensate cuts coming from other bodies.
---
GLADMANS' PROPOSALS FOR 135 HOUSES AT WASPERTON FARM :
In December we received the news that this proposal had finally been REFUSED on grounds of significant landscape harm that would be caused, the unsustainable level of housing growth that would result, the impact on highway safety, the ecological harm that would be caused and the sterilisation of minerals deposits in the area.
The applicants have up to six months to appeal but hopefully as they were given extra time pre-determination to address these issues we will not be hearing from them...
---
WCC MINERALS PLAN :
No news yet. WCC are currently carrying out further site assessments and will then revise their evidence base with the intention of reporting a revised plan in March/April 2018, to come back out for a (possibly final?) consultation in June or July.
---
TAYLOR WIMPEY SITE OFF BREMRIDGE CLOSE :
The JPC liaison meetings with WDC planners, WDC "Enforcement" and Taylor Wimpey to ensure efficient and timely monitoring of the construction of this site are underway. Natural England have now responded with severe criticisms and strong recommendations which must be fulfilled before the development progresses, so any further progress on site looks to be delayed for possibly months, and maybe into the nesting period when there are severe restraints.
Taylor Wimpey have also conceded that they will need to breach the agreed access restrictions to build the site – possibly on about 20 occasions, but can apparently claim an exemption provided they give adequate notice…
There is no doubt that the access arrangements for this site remain problematic and there is no doubt that seemingly large compromises have been accepted on other aspects of this site's planning permission. It is therefore particularly important that the developers comply with all the conditions which attach to that permission if the lives of existing residents are not to be disturbed any more than is absolutely essential. To that end we will hope to channel all complaints and commentary through a single JPC link directly to WDC officers, avoiding multiple duplicated reports from residents delaying the WDC process.
If you think there is a transgression please raise the matter in the first instance with a JPC member who will then channel your comments appropriately.
---
EMAIL UPDATES :
We can often send out timely reminders, updates and notices direct to your email in boxes. If you do not already receive these AND WOULD LIKE TO DO SO please contact John Murphy so that you can be added to the circulation list.
The list will not be shared with others, will be sent out as Bcc (so not revealing your email) and will only be used for matters which should reasonably interest/ concern you.
It's free, easy and just occasionally is the only way to get urgent things out to a wider audience – and you can always hit DELETE or ask to be unsubscribed.
---
MEMBERS' ATTENDANCE RECORDS :
The Chairman of the JPC has asked that a record of JPC members' attendance be published on the website.
Click here to download record of attendance at meetings in 2012/13 (PDF file, 9k)
Click here to download record of attendance at meetings in 2013/14 (PDF file, 10k)
---
The next JPC meeting will be held on Monday 12th February 2018 in Sherbourne Village Hall at 7:30 pm.
Click here for a list of all JPC meetings in 2017/18.
There is a session for " Public Participation "early in the agenda after our essential housekeeping matters which must as a matter of legality take priority. "Public Participation" is a short period (4 minutes maximum per person) when we are happy to hear and note your concerns or questions. No special presentational skills are needed and councillors will hear you in an informal and welcoming way. We are always pleased to have matters and opinions brought to our attention. We cannot usually enter into detailed discussion with the public at the time but if possible may be able to supply an immediate answer, OR will decide, at a later time or date, whether and what action may be appropriate.
Alternatively, if you do not wish to attend in person, you may submit "your views" for formal attention of the JPC by and the matter will be taken to the next JPC meeting and you will get a formal response.
An agenda for each meeting will be posted in advance on all the village notice boards. Residents are also encouraged to email myself (see below), or contact any of the Parish Councillors or the Clerk, James Johnson.
John Murphy, Vice-Chairman JPC
October 2017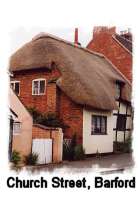 Click on the links to the left for a full list of councillors and a calendar of future meetings.
Minutes of previous council meetings, planning committee meetings and other JPC documents are also available from this page.