Art Group
Cycling Group
Drama Group
Footpath Group
Ladies Guild
Lions Club
Lost & Found
Memorial Hall
Mother's Union
Neighb'd Plan
Neighb'd Watch
Oakley Wood
Parish Council
Parish Directory
Playgroup
Pre-School
Residents Ass'n
School
Scouts & Guides
Village Shop
Womens Institute

List of councillors

Meeting dates
Meeting minutes

Audit of accounts



Commentary on activity in our three parishes and may also contain information, which has not yet passed before the full JPC, in which electors may have an interest, all written from the perspective of the JPC, responsible to all three parishes.
The official minutes are written by the Clerk and RFO of the Council, and are not moderated by anyone prior to their approval at a subsequent meeting. Copies of the official minutes are available on this website.

[Back to top]


---
NEW JPC CHAIRMAN :
At the Annual Parish Council Meeting on May 8th, Councillor Tony Merrygold was elected as Chairman for the year 2017. Cllr Merrygold can be contacted on 624295 or 07802 455217 or .
Cllr John Murphy was elected as Vice-Chairman for the year and can be contacted on 624421 or 07710 033444 or .
---
BARFORD KING GEORGE'S FIELD -
PLAY AND SPORTS FACILITIES :
All the contracted works are now complete and the only outstanding matters relate to soft patches appearing in the play area, where mud oozes up to the surface, and final fitting of the toilet door closing and electronic locking system. The finances are also beginning to be finalised and pleasingly several elements have come in "under budget", although we have of course added in various elements as has been deemed necessary. The current "forecast of outturn" suggests that we will have a significant residual amount of funding from our contingency funding to transfer into a "sinking fund" for ongoing costs which will usefully supplement the amounts the JPC must allocate annually for maintenance and replacements.
DISTURBINGLY, there have been some issues at the toilets – just occasionally they have been left in a state that most of us would not wish to see, presumably mostly through thoughtlessness but on at least one occasion through deliberate action and this cannot be tolerated. The toilets are checked on a regular basis but if you see anything which is not as it should be then please let us know immediately so that things can be put in order at the earliest opportunity – and this should include, DAMAGE, accidental or deliberate, OUTAGES, toilet paper or towel, MALFUNCTIONS, BLOCKAGES and FLOODING – we will respond quickly. If anything breaks or runs out, please just tell us so we can put it right asap. Equally if you see something going on which may impact on the facility's normal wholesome function then please intervene or inform us immediately so that the problems can be halted.
Whilst we understand the fascination and fun of water for kids, the toilet facility is NOT A PLAY AREA. Please do not encourage youngsters to use them as a "water-pistol refill centre" – which usually seems to involve flooding the floor as well - and please watch out for any antisocial individuals who seem to think it a great jape to take toilet paper, soak it in the basin and then throw it around leaving it plastered over inside and outside walls and around the area, having also soaked the inside of the building.
Similarly some children have chosen to climb over the high fencing in the corner behind the tennis courts and play or sit in the pond/swamp area. This is not only potentially dangerous but causes "criminal damage" to the fencing and significantly annoys the farmer whose land they trespass upon and risk stock disturbance or entrapment. The fencing has been bolstered so it is quite clear that no access is intended so please stay out of that area and please draw this matter to your children's attention before we have a casualty there. The landowner, KGF, the JPC and their insurers will accept no liability to any individuals who venture into that area.
On a more positive note, the use of the sports facilities continues to increase and it is a great pleasure to see such an active community. The various groups that have formed – ladies tennis, netball, keep-fit, dads' football, Barford United FC and of course the school– are all regular users and enjoying the summer weather. There is concern that come the autumn and winter their use will be severely constrained by the early dusk and we are therefore looking at how we can reasonably extend the use of the facilities by some modest lighting facility, deployed on a very controlled basis. To this end we are investigating mobile rechargeable units which would be moved to an activity area for specific group sessions and kept locked away between times. There will be more information on this when we know what is available and how they could be used.
Please do check the latest situation and information at http://www.barfordplayingfields.org/news.html which is open for bookings and to register for email updates.
---
TAYLOR WIMPEY SITE OFF BREMRIDGE CLOSE :
Despite vociferous opposition from local residents and representatives, this scheme for 63 new houses gained approval at the WDC Planning Committee in June.
Whilst many believe that approval of some development on this site was inevitable, we are very unhappy with the manner in which WDC have processed this case without adequate response to the various issues raised. The main concern is that it seems to have been approved without taking the opportunity to "condition" the concerns that were raised and this can only lead to a "free for all" approach or to a lot of wrangling later on.
Meanwhile we have asked for clarification from WCC on how their original strenuous multi-faceted objection to the proposal collapsed to "no objection" in the officer's recommendation. Others are considering the possibilities of a Legal Challenge or a Judicial Review and are taking advice thereon. Watch this space, it is likely to be "interesting". .
---
GYPSY & TRAVELLER ENCAMPMENT IN SHERBOURNE :
After the last encampment was moved on quite promptly with prompt support from Highways England it seems that future preventative options look a bit more possible. It seems that HE are now willing to consider bunding of the site and also planting of trees, both of which they had previously dismissed, and both of which would (probably) need to be locally funded.. Also some enhancement of the fencing and gates would seem a worthwhile investment if only to delay the access and give the authorities chance to respond and prevent the first vehicles entering.
Meanwhile if you suspect something is happening, do not challenge them but report it to the Police as an emergency and immediately inform any JPC member who can start the various balls rolling.
---
GLADMAN/ WASPERTON FARM HOUSING:
Still no news yet...
---
BARFORD BUS STOP :
The saga of Barford's middle northbound bus stop drags on. It was summarily moved and the old lay by deleted after closed negotiations between WDC, WCC and the Nursery Meadow developers.
After much chasing a temporary bus stop has now been provided – on the new yellow lines! – and we are promised a permanent stop and a new bus shelter once WCC thrash out details with the developer. We are still chasing them all on the state of the lay by reinstatement which is left as nothing but a bed of weeds. The recent "token trim" was simply that and we are still left with a monster crop of thistles and other undesirables and almost no grass.
We will continue to chase them up on all of this.
---
There will be resurfacing works carried out on the A429 – from Holloway Farm, north of Wasperton, through to the southern Barford Bypass junction on August 6th and 7th when there will be traffic controls including a 10mph speed limit between 07.00 hrs and 17.00hrs each day.
We should expect delays and queues, so you may want to re-route or set out earlier…
---
BARFORD COUNCILLOR VACANCIES :
We still have two vacancies for Barford councillors and we DO NEED some your help – too often Barford is now "under-represented" and too often the low numbers challenge us in terms of making a quorum for our meetings.
Being a councillor does not have to be over-demanding but it does need some commitment to make at least the monthly meetings. The work is interesting and you will understand much more of what is going on. You will also get more influence at the decision making stages, locally at least.
So, why not give it a go? – just contact any councillor and we can explain more.
---
ANNUAL PARISH MEETINGS :
At Sherbourne APM, the main concerns were unauthorised encampments and how to prevent repeat events. Also the impending May Ball for Oxford colleges. The latter was cancelled at short notice as apparently the organisers were "unable to comply with conditions imposed by WDC Licensing officers".
At Wasperton APM, the main concern was about traffic on the A429 and our lack of success at improving the situation. Subsequently WCC Cllr Les Caborn has committed to undertaking a full assessment of the road and its usage. There was also considerable concern about the impending threat of mineral extraction.
Parish meeting chairmen for the coming year are John Murphy for Barford, Tony Merrygold for Sherbourne and Mike Metcalfe for Wasperton.
---
EMAIL UPDATES :
We can often send out timely reminders, updates and notices direct to your email in boxes. If you do not already receive these AND WOULD LIKE TO DO SO plesae contact John Murphy so that you can be added to the circulation list.
The list will not be shared with others, will be sent out as Bcc (so not revealing your email) and will only be used for matters which should reasonably interest/ concern you.
It's free, easy and just occasionally is the only way to get urgent things out to a wider audience – and you can always hit DELETE or ask to be unsubscribed.
---
MEMBERS' ATTENDANCE RECORDS :
The Chairman of the JPC has asked that a record of JPC members' attendance be published on the website.
Click here to download record of attendance at meetings in 2012/13 (PDF file, 9k)
Click here to download record of attendance at meetings in 2013/14 (PDF file, 10k)
---
The next JPC meeting will be held on Monday 4th September 2017 in Barford Memorial Hall at 7:30 pm.
Click here for a list of all JPC meetings in 2017/18.
There is a session for " Public Participation "early in the agenda after our essential housekeeping matters which must as a matter of legality take priority. "Public Participation" is a short period (4 minutes maximum per person) when we are happy to hear and note your concerns or questions. No special presentational skills are needed and councillors will hear you in an informal and welcoming way. We are always pleased to have matters and opinions brought to our attention. We cannot usually enter into detailed discussion with the public at the time but if possible may be able to supply an immediate answer, OR will decide, at a later time or date, whether and what action may be appropriate.
Alternatively, if you do not wish to attend in person, you may submit "your views" for formal attention of the JPC by and the matter will be taken to the next JPC meeting and you will get a formal response.
An agenda for each meeting will be posted in advance on all the village notice boards. Residents are also encouraged to email myself (see below), or contact any of the Parish Councillors or the Clerk, James Johnson.
John Murphy, Vice-Chairman JPC
June 2017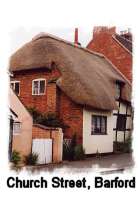 Click on the links to the left for a full list of councillors and a calendar of future meetings.
Minutes of previous council meetings, planning committee meetings and other JPC documents are also available from this page.