Art Group
Cycling Group
Drama Group
Footpath Group
Ladies Guild
Lions Club
Lost & Found
Memorial Hall
Mother's Union
Neighb'd Plan
Neighb'd Watch
Oakley Wood
Parish Council
Parish Directory
Playgroup
Pre-School
Residents Ass'n
School
Scouts & Guides
Village Shop
Womens Institute

List of councillors

Meeting dates
Meeting minutes

Audit of accounts



Commentary on activity in our three parishes and may also contain information, which has not yet passed before the full JPC, in which electors may have an interest, all written from the perspective of the JPC, responsible to all three parishes.
The official minutes are written by the Clerk and RFO of the Council, and are not moderated by anyone prior to their approval at a subsequent meeting. Copies of the official minutes are available on this website.

[Back to top]


---
NEW BARFORD COUNCILLORS :
At the September JPC we welcomed two new Barford councillors. Mrs Victoria Hunt and Mrs Dawna Haynes were co-opted at the meeting and were immediately able to participate. We hope that they will enjoy the work and find it rewarding in many ways. The JPC is now operating at full complement.
---
BARFORD KING GEORGE'S FIELD -
PLAY AND SPORTS FACILITIES :
LIGHTING - at a specially convened JPC meeting in August it was determined that limited and controlled use of "training lights" would be permitted outside the normal dawn-til-dusk restrictions - only by approved groups and organisations and strictly under the control of Barford Sports Club/Joint Parish Council. The groups involved are delighted at this and as a result have already saved on hire costs for out of our area courts for training.
The self-help maintenance groups have been relatively low-profile over the summer but have still remained active keeping the area tidy and free of debris. Already the leaves are coming down and the activities will escalate to keep our surfaces free of leaves and safe to play on. Inevitably this produces lots of leaves collected and the sheer volumes are problematic so we are currently reviewing options for their disposal. Ideally they would all be composted and used within the village, but where and how? - as it demands space and machinery to turn and make it properly. We'll keep you posted on how we get on. If you would like to get involved in some of the self-help groups then please contact either Mark Griffin or myself for more information.
Please do check the latest situation and information at http://www.barfordplayingfields.org/news.html which is open for bookings and to register for email updates.
---
DOG FOULING :
The perennial problem of DOG FOULING has got rather worse again over the summer, possibly due to our many visitors and the seemingly inexorable increase in the number of our dog visitors. This couples with considerable amounts of fox activity, including leaving their waste, and also waste from some badgers and even the occasional deer on the field margins. The "non-domestics" we can tolerate and where possible we clear it and mark the area but the dog mess is not acceptable. The amounts being left cannot just be accidents, or if they are, responsible owners need to be paying more attention to their charges.
If anyone has information on the offenders then please let us know or report them directly to the WDC Dog Warden who will take action. Remember, the offence carries a fine of up to £1000.
---
TAYLOR WIMPEY SITE OFF BREMRIDGE CLOSE :
The "Decision Notice" was finally issued on September 7th - many related and supporting documents are not yet available.
Of specific interest is that there will now be no connectivity, even pedestrian, with Westham Lane, which is a shame and means that the new proposed estate will be much more isolated and dislocated from the core of the village.
We also must wait and see what if any conditions or concessions may arise out of our comments concerning vehicle, and particularly construction and emergency vehicle, access to the new development all of which is due to be funnelled through the existing elements of Bremridge Close. Meanwhile others are still considering the possibilities of a Legal Challenge or a Judicial Review and are taking advice thereon. Please continue to watch this space….
---
WATERLOO HOUSING SITE ON WESTHAM LANE :
This site continues to develop slowly and now is the subject of a revised access Planning Application, seemingly as a result of inability to comply with WCC required visibility splays for vehicle movements. The proposed access is to be further along Westham Lane, roughly in the position of the old gateway and central to the new houses. Access at the village end of this development will be restricted to pedestrians by bollards.
---
BARFORD BUS STOP:
The grassed over old layby is looking much better now that it has been re-seeded and getting regular mowings. Local action and press involvement, triggered by Ken Hope, Jan Bradley and others has drawn much attention to our situation but so far WDC and WCC are not moving on their position and the stop and the shelter remain dislocated.
Working directly with our WCC councillor Les Caborn it may be that we will get a minor compromise and the actual bus stopping location moved further north, but still on the carriageway, to just south of the shelter and within practical range. This will compromise the visibility splays for Cannon Price Road but will reduce the compromise on Westham Lane and other Wellesbourne Road frontages.
It cannot be perfect, but given that Canon Price Road is fully permitted and actually built it may be the best compromise possible. More when WCC Head of Service and WCC Safety Officers have reviewed the situation.
---
SPITFIRE HOMES :
This site adjacent to Barford Bridge is now progressing quickly and the show home is opening as I write. The proximity to existing houses and unnecessary noise – beyond expected standard construction noise – has caused considerable concerns to nearby existing residents. This has been brought to the attention of senior management and is now promised to improve along with other aspects which have concerned us.
---
OPENING THE AVON TO NAVIGATION FROM STRATFORD TO WARWICK :
Many of you will remember previous activity to this end in the 1990s which failed to gain support under the auspices of the Upper Avon Navigation Trust and you may have seen some recent local press references to it along with concerns being voiced from our neighbours at Hampton Lucy.
The body promoting the concept has reformulated itself as the Avon Navigation Trust and retains the aspiration of opening up the Avon to through navigation albeit complemented by the creation of a "linear park" along the same route to accommodate walkers, cyclists and others in addition to boaters. The project is not without challenges including ownership and legal rights before the engineering and geographic hurdles can be surmounted.
In our parishes alone the scheme would require the creation of a canal from below Barford Bridge across the "Westham loop", the creation of an extra weir below Barford Bridge and the creation of at least two sets of locks, one at each of two weirs.
Additional works to enhance environmental aspects of the river might also be included. Roger Clay, Avon Navigation Trust's Engineering Director and Barford Parish Councillor tells us that initial contacts with WCC and WDC have suggested "in principle" interest in further investigations of the concept, largely based on the suggested economic and tourism benefits such a scheme might bring. He also suggests that the scheme could be completed within ten years.
To date all work on the scheme has been "in house" other than contact with WDC and WCC and there has been no contact with parishes through which the scheme would pass and which might be directly impacted.
In order to better inform the JPC and our residents I asked Cllr Clay to briefly outline the situation during the Any Other Business section of the September JPC however as it was not a specified agenda item we were unable to engage in a full debate, nor make any policy decisions on this. Given that this might be the biggest civil engineering project that our parishes will ever see and in the past views have been very divided I have therefore asked that we be kept fully advised of scheme developments so that things can be properly considered in due course.
---
EMAIL UPDATES :
We can often send out timely reminders, updates and notices direct to your email in boxes. If you do not already receive these AND WOULD LIKE TO DO SO plesae contact John Murphy so that you can be added to the circulation list.
The list will not be shared with others, will be sent out as Bcc (so not revealing your email) and will only be used for matters which should reasonably interest/ concern you.
It's free, easy and just occasionally is the only way to get urgent things out to a wider audience – and you can always hit DELETE or ask to be unsubscribed.
---
MEMBERS' ATTENDANCE RECORDS :
The Chairman of the JPC has asked that a record of JPC members' attendance be published on the website.
Click here to download record of attendance at meetings in 2012/13 (PDF file, 9k)
Click here to download record of attendance at meetings in 2013/14 (PDF file, 10k)
---
The next JPC meeting will be held on Monday 9th October 2017 in Sherbourne Hall at 7:30 pm.
Click here for a list of all JPC meetings in 2017/18.
There is a session for " Public Participation "early in the agenda after our essential housekeeping matters which must as a matter of legality take priority. "Public Participation" is a short period (4 minutes maximum per person) when we are happy to hear and note your concerns or questions. No special presentational skills are needed and councillors will hear you in an informal and welcoming way. We are always pleased to have matters and opinions brought to our attention. We cannot usually enter into detailed discussion with the public at the time but if possible may be able to supply an immediate answer, OR will decide, at a later time or date, whether and what action may be appropriate.
Alternatively, if you do not wish to attend in person, you may submit "your views" for formal attention of the JPC by and the matter will be taken to the next JPC meeting and you will get a formal response.
An agenda for each meeting will be posted in advance on all the village notice boards. Residents are also encouraged to email myself (see below), or contact any of the Parish Councillors or the Clerk, James Johnson.
John Murphy, Vice-Chairman JPC
June 2017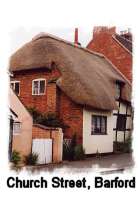 Click on the links to the left for a full list of councillors and a calendar of future meetings.
Minutes of previous council meetings, planning committee meetings and other JPC documents are also available from this page.