Art Group
Cycling Club
Drama Group
Footpath Group
Ladies Guild
Lions Club
Lost & Found
Memorial Hall
Mother's Union
Neighb'd Plan
Neighb'd Watch
Oakley Wood
Parish Council
Parish Directory
Playgroup
Pre-School
Residents Ass'n
School
Scouts & Guides
Village Shop
Womens Institute


At the Annual Parish Council meeting in May 2000, a view was raised that my writings might be mistaken for the official minutes of our JPC meetings. The official minutes are written by the Clerk and RFO of the Council, and are not moderated by anyone prior to their approval at a subsequent meeting. Copies of the official minutes are available on this website.

Any matter raised in this page is solely commentary on activity in our three parishes and may also contain information, which has not yet passed before the full JPC, in which I believe electors may have an interest, all written from the perspective of the JPC Chairman who is responsible to all three parishes.

John Murphy
Chairman JPC

---
BARFORD KING GEORGE'S FIELD -
PLAY AND SPORTS FACILITIES :
The work has continued despite the appalling weather we have endured during the project period. There is no doubt that the rain has delayed matters to some considerable degree but progress continues to be made and as I write the main contractors are advancing rapidly to complete the perimeter path. The building has arrived and is ready for connection and the courts are nearly complete. The major stumbling block at the moment is the kids' play area which as an intense installation has suffered most from the wet weather and is currently a quagmire and very difficult to progress as the soils must reach a certain level of dryness before the final surfaces are laid, even though the equipment installation is largely complete. It may well be that by the time that you read this most of the work on the field will be complete and the main concentration will be on the track, the incoming services and the drainage away from the site. Hopefully the project will be mostly finished by the end of February, BUT we are still in the laps of the weather on some of this, AND, inconvenient as it all is, some folks have had a much worse time than we have and we have to be grateful for small mercies…
Despite being behind time we are performing well to budget and there have been relatively few calls on our contingency funds to date although there are a few unknowns heading our way in terms of connection costs and so on. We have also been researching outdoor gym/fitness equipment and have hopefully identified some funding sources to cover that which we may aim to implement as a second phase of the whole scheme.
In early January we held the Inaugural General Meeting of Barford Sports Club which is the natural successor to the JPC Working Party which has brought the scheme this far and will be the "executive agency" of the JPC to oversee day-to-day administration of the King George's Field and also support and facilitate the individual sports clubs and groups which will emerge now that we have an excellent facility within our parishes.
Please do check the latest situation and information at http://www.barfordplayingfields.org/news.html
---
"PLANS" :
WDC have agreed to a suspension of their Local Plan until next May and expect to come back for further public consultation in January when they will have new proposal to accommodate the extra numbers for our own area and also to accommodate extra housing which cannot be taken in Coventry. All sites are being reviewed and some new sites and areas are being considered. Please watch for the next consultation meetings.
By the time that you read this we will have staged two Parish Meetings (Nov 10th and Nov 18th) to consider the WCC Minerals Plan "Preferred Options" including Glebe Farm (in WCC ownership) and land at Wasperton Farm (owned by St John's College), both very significant for our parishes effectively taking all land from Seven Elms through to Barford and estimated to yield 2.1 million tonnes of gravel and a potential of over 80 lorry movements per day. The final consultation details are available at https://www.warwickshire.gov.uk/mdf and consists of several documents detailing WCC criteria and all the sites assessed – essential bedtime reading, but very informative! Responses should be in by December 4th.
And to end, good news. The Draft Barford Neighbourhood Development Plan has received a very enthusiastic and complimentary report from the Examiner and subject to some fairly minor and detail revisions is able to go forward to the next stage which will be a "referendum" when we must get majority support for it to become an important element in future planning. So far a brilliant result for the whole team who have been involved in formulating the document. The Examiner was particularly welcoming of our inclusion of policy to accommodate the elderly, disabled or infirm in our community and our will to allow them to live within the community for as long as possible, if not the entirety of their lives, and simultaneously release larger homes for growing families. Once the plan is approved at referendum we have to see how we can implement that…
---
LAND OFF WASPERTON LANE, BARFORD – 8 HOUSES :
APPROVED by WDC
---
JPC BUDGET AND PRECEPT :
The January JPC considered its precept and budget and elected to maintain the JPC element of the Council Tax at the same level as in previous years. Changes to the Tax Base due to increased numbers of houses in the area allows us to do this and still benefit from a modest increase in income which allows us to cover all of our anticipated costs including modest increases arising out of improvements at the King George's Field.
---
EMAIL UPDATES :
Chairman's Chatter can often send out timely reminders, updates and notices direct to your in boxes. If you do not already receive these from me AND WOULD LIKE TO DO SO so that you can be added to the circulation list.
The list will not be shared with others, will be sent out as Bcc (so not revealing your email) and will only be used for matters which should reasonably interest/ concern you.
It's free, easy and just occasionally is the only way to get urgent things out to a wider audience – and you can always hit DELETE or ask to be unsubscribed.
---
MEMBERS' ATTENDANCE RECORDS :
The Chairman of the JPC has asked that a record of JPC members' attendance be published on the website.
Click here to download record of attendance at meetings of the JPC from May 2007 to 2010 (PDF file, 14k).
Click here to download record of attendance at meetings of the JPC from May 2010 to March 2011 (PDF file, 12k).
Click here to download record of attendance at meetings in 2012/13 (PDF file, 9k)
Click here to download record of attendance at meetings in 2013/14 (PDF file, 10k)
---
The next JPC meeting will be held on Monday 8th February 2016 in Barford Memorial Hall at 7:30 pm.
Click here for a list of all JPC meetings in 2015/16.
There is a session for " Public Participation " early in the agenda after our essential housekeeping matters which must as a matter of legality take priority. "Public Participation" is a short period (4 minutes maximum per person) when we are happy to hear and note your concerns or questions. No special presentational skills are needed and councillors will hear you in an informal and welcoming way. We are always pleased to have matters and opinions brought to our attention. We cannot usually enter into detailed discussion with the public at the time but if possible may be able to supply an immediate answer, OR will decide, at a later time or date, whether and what action may be appropriate.
Alternatively, if you do not wish to attend in person, you may submit "your views" for formal attention of the JPC by and the matter will be taken to the next JPC meeting and you will get a formal response.
An agenda for each meeting will be posted in advance on all the villages' notice boards. Residents are also encouraged to email myself (see below), or contact any of the Parish Councillors or the Clerk, James Johnson.
John Murphy, Chairman JPC
December 2015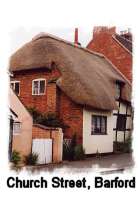 Click on the links to the left for a full list of councillors and a calendar of future meetings.
There are also links to the agenda for the next JPC meeting, and upcoming planning applications.
Minutes of previous council meetings and planning committee meetings are also available from this page.