Art Group
Cycling Club
Drama Group
Footpath Group
Ladies Guild
Lions Club
Lost & Found
Memorial Hall
Mother's Union
Neighb'd Plan
Neighb'd Watch
Oakley Wood
Parish Council
Parish Directory
Playgroup
Pre-School
Residents Ass'n
School
Scouts & Guides
Village Shop
Womens Institute


At the Annual Parish Council meeting in May 2000, a view was raised that my writings might be mistaken for the official minutes of our JPC meetings. The official minutes are written by the Clerk and RFO of the Council, and are not moderated by anyone prior to their approval at a subsequent meeting. Copies of the official minutes are available on this website.

Any matter raised in this page is solely commentary on activity in our three parishes and may also contain information, which has not yet passed before the full JPC, in which I believe electors may have an interest, all written from the perspective of the JPC Chairman who is responsible to all three parishes.

John Murphy
Chairman JPC

---
BARFORD KING GEORGE'S FIELD -
PLAY AND SPORTS FACILITIES :
Our planning application was unanimously approved by the WDC Planning Committee and we have the go-ahead subject only to needing to supply details relating to colours of the proposed fencing and the children's play equipment. We continue to make final adjustments to the scheme to improve the facility and also to accommodate all potential users. To reduce the urbanising effect of the development we have removed the hard surfaced path from around the tennis courts/multi-sports court and this is much favoured by the tennis fraternity, however there will be seating provided at several locations around that court for spectators. We are also looking at variations on the store/WC to be provided and are currently considering a prebuilt, modular building which will give us greater flexibility and utility at no significant increase, or even a saving, in cost. Such buildings are "container based" and by definition boxy and alien in a rural setting. We are currently working with WDC Conservation Officers to see how and if this can best be accommodated in our setting, possibly by careful selection of paint finishes, wooden cladding and/or screening – more detail as the negotiations progress…
As stated in earlier updates, funding is progressing well and we are now in a position to instruct the majority of the major works of the scheme. We have selected the main contractors, Smith Construction (Heckington) Ltd (see details of their previous contracts at www.smithsportscivils.co.uk). They will be working alongside Miracle design and Play who will be installing the children's play area.
IMPORTANT – SAFETY NOTICE - Work will start early in September and run through to the end of the year. During this time there will obviously be men and machinery in action and there will be times and areas when the public must be excluded on safety grounds. An official Temporary Road Closure will be in place, over the track alongside the field, including the Public Footpath W96, for the entirety of the construction phase. Site fencing and signage will be in place indication which areas are to be avoided at specific times – please assist the JPC and the contractors by complying fully with all signs and instructions – NO EXCEPTIONS, not even for a crafty peek…
So, whilst everything is progressing well, we are currently working hard to plan the August Bank Holiday Fun Day when we will celebrate reaching the finals stages of the majority of the scheme and hopefully raise more funds to provide the extras that will complement the scheme and make it even more special. In the meanwhile we are also looking forward and continue to plan the formation of clubs and groups to use the facilities, provision of fitness/gym equipment to be placed around the field, looking towards minor improvements to the skate area and also starting to think about developing a "Natural Play Area" situated between the Tennis/MUGA and the All Weather pitches. This has got off to a good start by the generous donation of an enormous tree trunk which came down recently on the Smith-Ryland estate and will be placed on our field in the near future and form a super focal point around which we hope to create some other natural features.
---
PLANNING APPLICATION ON LAND WEST OF BRIDGE STREET AND WILKINS CLOSE – W15/0747 :
26 houses with access via the Fishermen's car park onto Bridge Street. – going to WDC Planning Committee – August 18th with an officer recommendation to "GRANT".
---
HERITAGE-STYLE FINGERPOST :
Barford Village Shop has kindly agreed to fund and provide an information signpost at the centre of the village indicating important locations and facilities. This will be best "heritage style", made of cast metal and painted in traditional black and white and placed near the mini-roundabout outside number 1, Bridge St. This will not only be an interesting architectural feature but also hope-fully assist visitors to our area. Details of the planning application can be seen at WDC Planning website – application number W/15/1146.
---
OVERGROWN HEDGES, BUSHES AND TREES :
At various points throughout the three parishes there are examples where greenery form private land is overgrowing footpaths, pavements and roads. At this time of year it is all growing very rapidly and presents hazards to motorists and pedestrians alike.
If your road/path frontage is causing a visibility problem or obstructing safe passage and clearance please trim it back to be considerate to other residents and visitors alike.
If you have difficulty and need help please contact the JPC and we will see what assistance we can arrange for you – either informally and personally or using the services of the local authorities.
---
EMAIL UPDATES :
Chairman's Chatter can often send out timely reminders, updates and notices direct to your in boxes. If you do not already receive these from me AND WOULD LIKE TO DO SO so that you can be added to the circulation list.
The list will not be shared with others, will be sent out as Bcc (so not revealing your email) and will only be used for matters which should reasonably interest/ concern you.
It's free, easy and just occasionally is the only way to get urgent things out to a wider audience – and you can always hit DELETE or ask to be unsubscribed.
---
MEMBERS' ATTENDANCE RECORDS :
The Chairman of the JPC has asked that a record of JPC members' attendance be published on the website.
Click here to download record of attendance at meetings of the JPC from May 2007 to 2010 (PDF file, 14k).
Click here to download record of attendance at meetings of the JPC from May 2010 to March 2011 (PDF file, 12k).
Click here to download record of attendance at meetings in 2012/13 (PDF file, 9k)
Click here to download record of attendance at meetings in 2013/14 (PDF file, 10k)
---
The next JPC meeting will be held on Monday 7th September 2015 in Barford Memorial Hall at 7:30 pm.
Click here for a list of all JPC meetings in 2015/16.
There is a session for " Public Participation " early in the agenda after our essential housekeeping matters which must as a matter of legality take priority. "Public Participation" is a short period (4 minutes maximum per person) when we are happy to hear and note your concerns or questions. No special presentational skills are needed and councillors will hear you in an informal and welcoming way. We are always pleased to have matters and opinions brought to our attention. We cannot usually enter into detailed discussion with the public at the time but if possible may be able to supply an immediate answer, OR will decide, at a later time or date, whether and what action may be appropriate.
Alternatively, if you do not wish to attend in person, you may submit "your views" for formal attention of the JPC by and the matter will be taken to the next JPC meeting and you will get a formal response.
An agenda for each meeting will be posted in advance on all the villages' notice boards. Residents are also encouraged to email myself (see below), or contact any of the Parish Councillors or the Clerk, James Johnson.
John Murphy, Chairman JPC
August 2015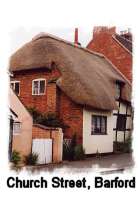 Click on the links to the left for a full list of councillors and a calendar of future meetings.
There are also links to the agenda for the next JPC meeting, and upcoming planning applications.
Minutes of previous council meetings and planning committee meetings are also available from this page.