Art Group
Cycling Group
Drama Group
Footpath Group
Ladies Guild
Lions Club
Lost & Found
Memorial Hall
Mother's Union
Neighb'd Plan
Neighb'd Watch
Oakley Wood
Parish Council
Playgroup
Pre-School
Residents Ass'n
School
Scouts & Guides
Village Directory
Village Shop
Womens Institute

List of councillors

Meeting dates
Meeting minutes

Audit of accounts

Commentary on activity in our three parishes and may also contain information, which has not yet passed before the full JPC, in which electors may have an interest, all written from the perspective of the JPC, responsible to all three parishes.
The official minutes are written by the Clerk and RFO of the Council, and are not moderated by anyone prior to their approval at a subsequent meeting. Copies of the official minutes are available on this website.
Updated: October 2021

[Back to top]


---
At the Annual Joint Parish Council Meeting held on Tuesday May 4th 2021, Cllr Tony Merrygold was elected as Chairman and Cllr John Murphy as Vice-Chair.
---
KING GEORGE'S FIELD :
As the busy summer lurches into a bit of an Indian Summer we are still very busy with lots of visitors. But autumn is coming and the first leaves are falling, so soon the volunteer teams will be busy gathering up the leaves to keep the paths and courts clear and to make compost for use on the allotments. Inevitably with heavy use there has been some wear and tear and a few breakages but these are dealt with on an immediate basis where possible to keep everything working. The tennis courts have become a bit stained and algae covered in places so we will be arranging a professional cleaning session soon along with some routine weedkilling around the courts and paths.
Tennis–The summer holiday tennis sessions certainly went well with up to twenty participants each day. As a follow on, several clubs have been established so if you are interested in after-school tennis or more social groups then contact Barford@BritishTennisCoach.com or 07973 413316 or see noticeboards for more details of clubs being formed.
---
GLEBE HOTEL SITE :
We have now had first sight of concept drawings of a revised proposal for the Glebe site (click here for more details). On first review it seems to respond to many of the criticisms of the earlier application. In brief it removes all of the "modern extensions", retains the Church Lane bungalow and Dovecote, converts the main original Glebe building into four apartments and adds a row of four "townhouses" linked to and alongside the main building. The JPC will form an opinion once we have seen the final submission and residents will also be invited to comment.
---
LAND AROUND BARFORD HOUSE :
The JPC Land Around Barford House Working Party has now had a meeting with Restful Homes Group to discuss our position, particularly relating to access to and general development of this site.
As previously stated, this is an extremely difficult and sensitive site and there was much to discuss. RHG presented a schematic access proposal through the front wall which found favour compared to the previous demolition offering and we were hopeful that they would go away and return with a more detail proposal for discussion with the planners and conservationists, with a view to seeing a complete scheme offering.
One month later we have just received a brief email confirming that a WCC Officer confirms that such an access would be technically possible. No progress seems to have been made with planners, conservationists or environmentalists, which is disappointing, so we must continue to watch this space…
---
FUTURE MEETINGS:
The September meeting was our first in person meeting since the start of the pandemic and was very refreshing after all that Zooming… Covid remains a considerable concern generally but particularly as the JPC demographic includes some older and more at-risk individuals. We are therefore taking precautions and providing extra spacing, extra ventilation and requiring Covid-passes or evidence of a negative LFT along with a normal temperature check on entry. Let's all stay safe.
For the time being, to ensure adequate space in the light of Covid, all JPC meetings will be held at Barford Memorial Hall.
---
EMAIL UPDATES :
We can often send out timely reminders, updates and notices direct to your email in boxes. If you do not already receive these AND WOULD LIKE TO DO SO please contact John Murphy so that you can be added to the circulation list.
The list will not be shared with others, will be sent out as Bcc (so not revealing your email) and will only be used for matters which should reasonably interest/ concern you.
It's free, easy and just occasionally is the only way to get urgent things out to a wider audience – and you can always hit DELETE or ask to be unsubscribed.
---
MEMBERS' ATTENDANCE RECORDS :
The Chairman of the JPC has asked that a record of JPC members' attendance be published on the website.
Click here to download record of attendance at JPC meetings in 2020/ 21 (PDF file)
---
The next JPC meeting will be held on Monday 11th October 2021 in Barford Memorial Hall at 7:30pm.
Click here for Notices of JPC and Planning Committee meetings, and the Minutes of previous meetings.
Click here for a list of all JPC meetings in 2021/ 22.
There is always a session for " Public Participation " early in the agenda (four minutes maximum per person) when we are happy to hear and note your concerns or questions.

Alternatively, you may submit "your views" to yourviews@barford.org.uk or email the Chairman, Tony Merrygold, on 624295 or 07802 455217 or tmerrygold@btinternet.com or the Clerk, James Johnson at johnson.jfgm@gmail.com or contact any of the Parish Councillors about any matters you wish to bring to our attention.
An agenda for each meeting will be posted in advance on all the village notice boards and on this website. Residents are also encouraged to email myself (see below), or contact any of the Parish Councillors or the Clerk, James Johnson.

John Murphy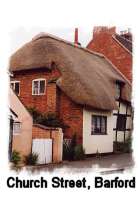 Click on the links to the left for a full list of councillors and a calendar of future meetings.
Minutes of previous council meetings, planning committee meetings and other JPC documents are also available from this page.