Art Group
Cycling Group
Drama Group
Footpath Group
Ladies Guild
Lions Club
Lost & Found
Memorial Hall
Mother's Union
Neighb'd Plan
Neighb'd Watch
Oakley Wood
Parish Council
Playgroup
Pre-School
Residents Ass'n
School
Scouts & Guides
Village Directory
Village Shop
Womens Institute

List of councillors

Meeting dates
Meeting minutes

Audit of accounts

Commentary on activity in our three parishes and may also contain information, which has not yet passed before the full JPC, in which electors may have an interest, all written from the perspective of the JPC, responsible to all three parishes.
The official minutes are written by the Clerk and RFO of the Council, and are not moderated by anyone prior to their approval at a subsequent meeting. Copies of the official minutes are available on this website.
Notice of Vacancy for a Parish Councillor
Click here to download (PDF)
Updated: December 2021

[Back to top]


---
At the Annual Joint Parish Council Meeting held on Tuesday May 4th 2021, Cllr Tony Merrygold was elected as Chairman and Cllr John Murphy as Vice-Chair.
---
KING GEORGE'S FIELD :
Leaves remain the perpetual challenge. Autumn, recent winds and heavy showers produce an unpredictable supply on the ground, often accumulating in the areas that should be kept clear, such as the play area, MUGA, tennis and skate areas. The leaves don't always arrive on the ground at times to suit our scheduled cleaning so we have to arrange impromptu clearings where and when we can, but at least the leaf bin is beginning to fill up.

Have you got time to help? – sometimes it's "man tools" and other times it's "back ache" but short bouts of many hands soon get things done. If you want to be included please contact me (see below) or Harry Gadsden on 07810 503779
.
---
TENNIS :
The Saturday Kids' Tennis has started and the After School Tennis Club is growing – see Barford@BritishTennisCoach.com or 07973 413316 for more details.
---
GLEBE HOTEL SITE :
At the time of writing there have been no further developments on this site, however the Barford Heritage Group and the JPC have loosely agreed that they might consider joining some sort of rescue effort to preserve the Listed Dovecote for posterity. Obviously funding such a demanding building would be a financial liability and identifying lines of funding would need to be established as a priority if the "heritage asset" were not to become a drain on our community. Establishment of a trust has been suggested, with the possibility of occasional public or educational access. It all has a long way to go and will depend on the current owners' wish to relieve themselves of the responsibility.

STOP PRESS: Apparently an application in line with that described in recent VV editions has now been lodged with WDC but is still awaiting validation before release on the website. Residents and the JPC will be looking closely at the new proposals to see how the new version addresses the shortcomings of the previous application. Please take the opportunity to examine the new proposals and to submit your views to WDC planners
---
LAND AROUND BARFORD HOUSE :
No new progress has come to the attention of the JPC Working Party for this site.
---
CROSSING AT SHERBOURNE :
A visually impaired resident brought to the JPC's attention the difficulties encountered when accessing Barford and/or the public transport system from Sherbourne. Essentially both activities required crossing the A429, which as we all know is a very busy 50mph trunk road.
The possibilities have been raised many times in the past but unfortunately no satisfactory solutions have been brought forward, often due to funding restraints but also due to complications at the proposed location. The request is that a light controlled crossing should now be re-considered and the resident asked for JPC support for this initiative.
---
BYCC :
The JPC has always been a strong supporter of the concept of renewing the old Barford Scout Hut which has served us all so well and in addition to providing funding support for the existing building has also given some seed-corn funding to get the project started, along with a commitment to spending some of our s.106 income on external aspects of the scheme.
The fundraising campaign is now well underway with about £140,000 raised locally and £80,000 committed from Barford Community Charity. The group has approached WDC with a view to accessing a £250,000 grant – decision due early next year. Meanwhile WDC is keen that we, especially the JPC, continue to demonstrate strong community support, including examining whether the JPC is able to increase its financial commitment.
The JPC will be looking closely at its finances to see what can be achieved, but please be warned that this may need to be reflected in an increased JPC portion of your Council Tax bills for some years to come.
If you have views, for or against, on this approach then please let us know.
---
SAND AND GRAVEL PLANS :
Site 4 – Wasperton Farm – The JPC has now seen the Smiths Concrete Screening and Scoping Report which will propose the extent of the future Environmental Impact Assessment which must be carried out prior to any future Planning Application for this site.
The JPC will be studying the document to see how it can support the Sand and Gravel action group going forward.
---
FUTURE MEETINGS:
The September and October meetings were held in person… Covid remains a considerable concern generally but particularly as the JPC demographic includes some older and more at-risk individuals.
We are therefore taking precautions and providing extra spacing, extra ventilation and requiring Covid-passes or evidence of a negative LFT along with a normal temperature check on entry. Let's all stay safe.
For the time being, to ensure adequate space all in the light of Covid, all JPC meetings will be held at Barford Memorial Hall. The public is permitted to attend our meetings and we ask them to follow similar procedures when attending.
---
EMAIL UPDATES :
We can often send out timely reminders, updates and notices direct to your email in boxes. If you do not already receive these AND WOULD LIKE TO DO SO please contact John Murphy so that you can be added to the circulation list.
The list will not be shared with others, will be sent out as Bcc (so not revealing your email) and will only be used for matters which should reasonably interest/ concern you.
It's free, easy and just occasionally is the only way to get urgent things out to a wider audience – and you can always hit DELETE or ask to be unsubscribed.
---
MEMBERS' ATTENDANCE RECORDS :
The Chairman of the JPC has asked that a record of JPC members' attendance be published on the website.
Click here to download record of attendance at JPC meetings in 2020/ 21 (PDF file)
---
The next JPC meeting will be held on Monday 10th January 2022 in Barford Memorial Hall at 7:30pm.
Click here for Notices of JPC and Planning Committee meetings, and the Minutes of previous meetings.
Click here for a list of all JPC meetings in 2021/ 22.
There is always a session for " Public Participation " early in the agenda (four minutes maximum per person) when we are happy to hear and note your concerns or questions.

Alternatively, you may submit "your views" to yourviews@barford.org.uk or email the Chairman, Tony Merrygold, on 624295 or 07802 455217 or tmerrygold@btinternet.com or the Clerk, James Johnson at johnson.jfgm@gmail.com or contact any of the Parish Councillors about any matters you wish to bring to our attention.
An agenda for each meeting will be posted in advance on all the village notice boards and on this website. Residents are also encouraged to email myself (see below), or contact any of the Parish Councillors or the Clerk, James Johnson.

John Murphy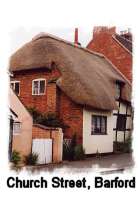 Click on the links to the left for a full list of councillors and a calendar of future meetings.
Minutes of previous council meetings, planning committee meetings and other JPC documents are also available from this page.