BARFORD ST PETER'S PRE-SCHOOL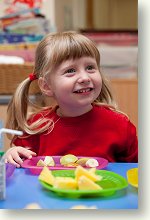 If you are interested in starting your child at pre-school, please call in and speak with a member of staff. Our doors open from 9:00am, Monday - Friday.
Click for more information. (PDF 142k)
Recycle your old Mobile Phone or Printer Cartridge with us: Just a reminder that we are still collecting old mobile phones and printer cartridges. These can be sent away to be recycled and pre-school can make some money which greatly helps towards providing equipment for the children and general running costs – a happy solution all round! They can be dropped into pre-school during opening hours, or the Village Shop are happy to pass on any contributions at other times. This is a key part of our annual fundraising campaign and your efforts are helping tremendously. We are aiming to raise £1000 from this initiative if we can. Please, please ask friends, family or work colleagues if they have anything they could donate. Once again, drop off boxes can be found at Preschool or in the shop. Thank you!
Registered Charity No. 1022936