HERBAL MEDICINE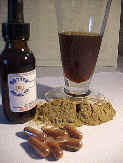 Herbal Medicine has a strong tradition of use both in the UK, and also in Europe and the United States.
It is growing in popularity, particularly as the modern conventional medical approach seems to be ineffective for many conditions, and may be inherently problematic in that drugs often seem to cause more problems than they solve.
Who Should Have Herbal Medicine?
Herbal Medicine is available to most people, young and old, and many would benefit from the treatment.
Almost any health condition or symptom will benefit from Herbal Medicine, and it is particularly suitable for
skin conditions, including acne, eczema, psoriasis, etc.
breathing difficulties, including chronic bronchitis, asthma, etc.
hormonal problems, including PMS, menopause, infertility, adrenal or thyroid problems
digestive problems, including indigestion, irritable bowel, inflammatory bowel, constipation, etc.
nervous conditions, including stress, fatigue, anxiety, depression, sleep disturbances
chronic conditions such as chronic fatigue
… and many others
Herbal Medicine can also be used alongside conventional medical treatment, and it often enhances the effectiveness of treatment whilst limiting the adverse effects of conventional drugs.
How Is It Done?
Following an initial consultation, you will be advised regarding herbal medicines to take, but also you will be given dietary advice as necessary, and possibly nutritional supplements recommended.
A follow-up consultation is usually carried out within 2 – 3 weeks of the initial visit, to assess progress and make changes in the treatment programme if needed.
How Effective is the Treatment?
Obviously the results of treatment will vary from person to person. Herbal Medicine can be extremely effective in many cases, but you should expect to follow a course of treatment for any prolonged benefit to emerge.
A course of treatment will usually last for around 10 – 12 weeks, although some maintenance treatment may be required after this.
In our experience, we have seen certain conditions cleared completely within a 2 – 3 week period of herbal treatments, although results will normally take a little longer than this.
Specific advice regarding the expected duration of treatment and the likely results will be discussed with your practitioner during your consultation.
Are There Any Adverse Effects?
Herbal Medicines are safe, but only if prescribed or advised for you on an individual basis.
Certain herbal medicines can have strong effects upon the body, may have adverse effects at high dosage, and may interfere with other prescribed medication.
You should always consult a suitably qualified herbal practitioner before embarking on a course of herbal medicines.
An added disadvantage of many herbal medicines that are available for purchase over the counter at health food shops is that they often make the use of herbal extracts.
Herbal extracts have only been used in the last few decades, and are not usually recommended by medical herbalists. They represent a symptom based approach to treatment, rather than an individual approach which is safer and more effective.
We would usually therefore advise against the use of over the counter purchase of herbal medicines, unless advised by a herbalist. You may also find that the herbs provided by medical herbalists provide much better value for money than those commonly available at health food shops.
How Much Does it Cost?
The current cost of Herbal Medicine is £75 for your initial consultation, but may vary at other Clinics. Subsequent consultations are charged at £50 or £25 accordingly.
Further charges apply for any further consultations, tests or treatments, and also for any medication recommended and these will be discussed with you fully as necessary.
Don't forget that some Clinics also offer a FREE INITIAL CONSULTATION.
Details of our various herbal and nutritional preparations is found in our Products section.
For further information about Herbal Medicine, please contact us by following the link opposite.
Please note that not all treatments and therapies are carried out at all the various Clinics that we visit or have links with.
© Better Health Limited 2002