HOME
Hypnotherapy
HYPNOTHERAPY
Hypnotherapy is used to treat a number of emotional and psychological problems such as depression, anxiety and phobias, and physical problems including asthma, psoriasis, and many more too numerous to mention here.
There are two main methods of treatment: Suggestion therapy, which is used to produce a change in behaviour pattern, such as smoking, nail-biting, weight loss, etc., and Analytical therapy, which is used to discover the original cause of emotional or psychological problems. Once this cause is revealed, it can be dealt with, bringing relief from the symptoms. Certain problems respond particularly well, including nightmares, anxiety attacks, phobias, eating disorders, IBS, migraine, to name but a few.
During hypnosis, rather than being unaware of what is going on, the subject is actually more aware of everything, including their surroundings, what is being said to them, etc..
Hypnosis is a completely natural phenomenon which generates a feeling of calmness and relaxation. It uses no drugs, and leaves a lovely feeling of well-being.
Hypnotherapy is often used in our Clinic in combination with other therapies, including nutritional supplements, herbal or homoeopathic medicines, other physical therapies such as Acupuncture, and so on.
For further information about Hypnotherapy, please contact us by following the link opposite.
Please note that not all treatments and therapies are carried out at all the various Clinics that we visit or have links with.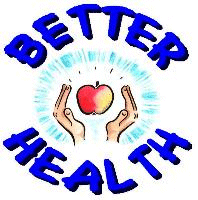 0800 980 3447
What our patients say...