Who is Loxias?
Loxias was one of the titles of the god Apollo, especially as god in charge of the Oracle at Delphi. I have no right to this title, and acquired it accidentally, after my ISP refused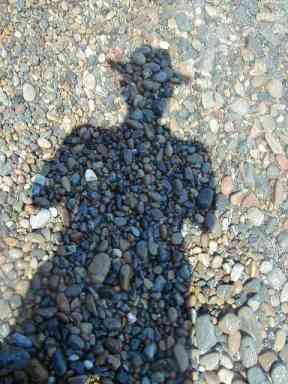 all the variations on my real name. They already, they told me, had an A Wilson, an Andrew Wilson, and an Andy Wilson - and so I had to dream up something appropriately Classical, and "Loxias" (after some further rejections) finally met with acceptance from the Globalnet Robot. (Later I discovered I could have had Andy Wilson, or A Wilson or more or less any permutation - but by then it was too late). So Loxias is me, Andrew Wilson - I'm not a god or even an oracle, but I will do my best to answer your questions on anything to do with Classics, Latin, Greek or the Ancient World of Greece and Rome.
As Solon said:

To preserve some mystery, I am not going to divulge my age, my marital status or my hobbies. I shall not be telling you my favourite bands, films, food or TV shows. There will be no holiday snaps, or descriptions of my operation, or cute anecdotes about my family - but for anyone who cares about Classics, I am always at home. It will be my pleasure to answer your questions, give you my views and join in discussion on anything Classical. You can normally expect a reply within a day or so - if it takes longer, it's because you've set me something more than averagely challenging, and I'm having to think!
Using the Classics Pages
All the opinions on the site are my own unless otherwise stated. If you wish to make use of any article on the site for academic purposes, please cite (eg) thus:
I'm often asked, by students wishing to refer to The Classics Pages in their reports, essays, and dissertations, what my qualifications are, so that they can be assured that they are quoting form a respectable academic source. I have a degree in Classics from Cambridge University, and taught Latin, Greek, Ancient History and Classical Civilisation in schools and universities for over 40 years (including Cambridge and the Open University).
I recently finished revising my translation of Harry Potter and the Philosopher's Stone into ancient Greek - published by Bloomsbury Press in October 2004, and reprinted in 2011. I'm currently working on a Classical Civilisations textbook for the Cambridge School Classics Project.
History of the site
The earliest pages on this site date from 1994, though some like the Odyssey Game were developed long before the www existed. The site was last redesigned in 2004 - I felt it was time for another update (in 2011). The site should be much simpler to navigate.
I have used all the following programs or tools at some stage in designing these pages:
The original pages were written using an Acorn A440/1 machine using HTMLEdit from RComp and Draw, Paint, Revelation, Art Works, WebGif2, InterGif. Odyssey and Agora were originally written using Genesis Professional. Now all probably extinct, like the marvellous Acorn machines.
In 1996, I acquired my first PC and the site has been hosted ever since by Globalnet: with few problems except for the threat to shut us down when the original page for the Cambridge School Classics Project had 30,000 hits in a day after we made the front page of the Times newspaper in February 2000.
Having been a professional web designer for some years, I now, predictably, use Adobe Dreamweaver, Fireworks and Photoshop. Most of the images on the site are mine. If I have inadvertently infringed someone's copyright, I apologise and will remove the offending item when requested.
Here - for archival interest! - is a selection of those various bizarre "awards" which sites used to give each other in the good old days.
The Classics Pages have been online since 1994